Rhubarb is a delicious seasonal ingredient that is the perfect addition to any dessert crisp. Check out this Strawberry Rhubarb Crisp.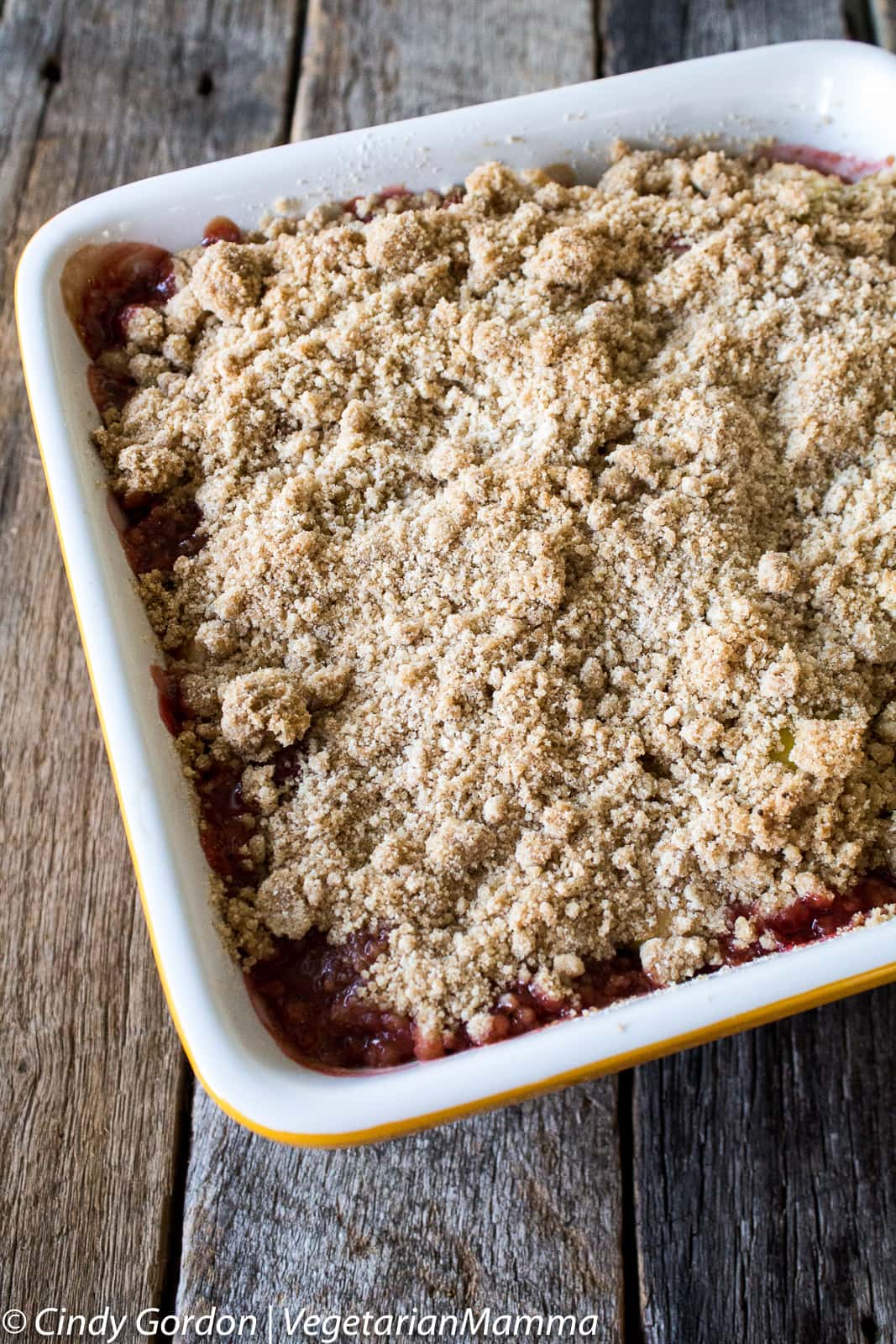 *We recently revamped the pictures and added more good text to this post! The delicious recipe remains the same!
Nothing says  spring and summer like strawberry and rhubarb!  I love that combination and we have been going crazy making and developing recipes with that combination!  Just the tartness and the sweetness together are heavenly! Throw in some sour green apples and the recipe is stellar!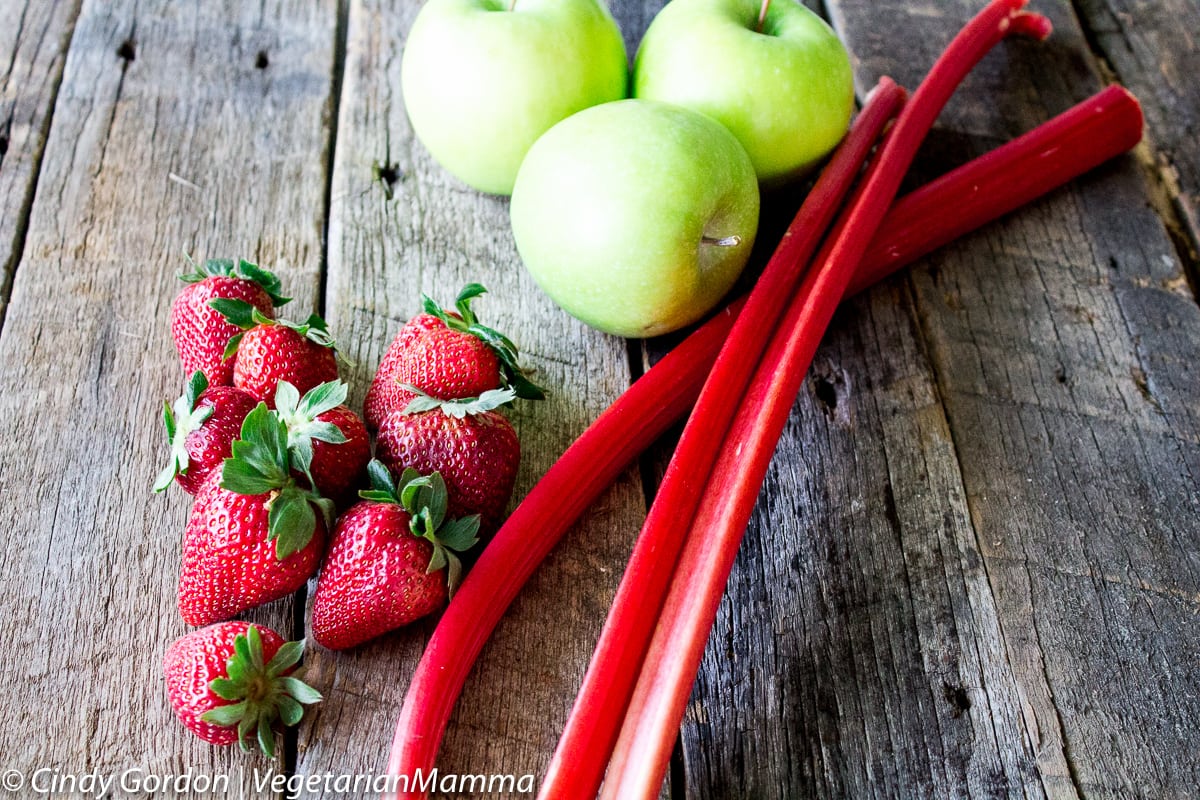 There is just something about these tasty fresh ingredients coming together! It will make fireworks in your mouth! I am serious! Your tastebuds will BEG you for more!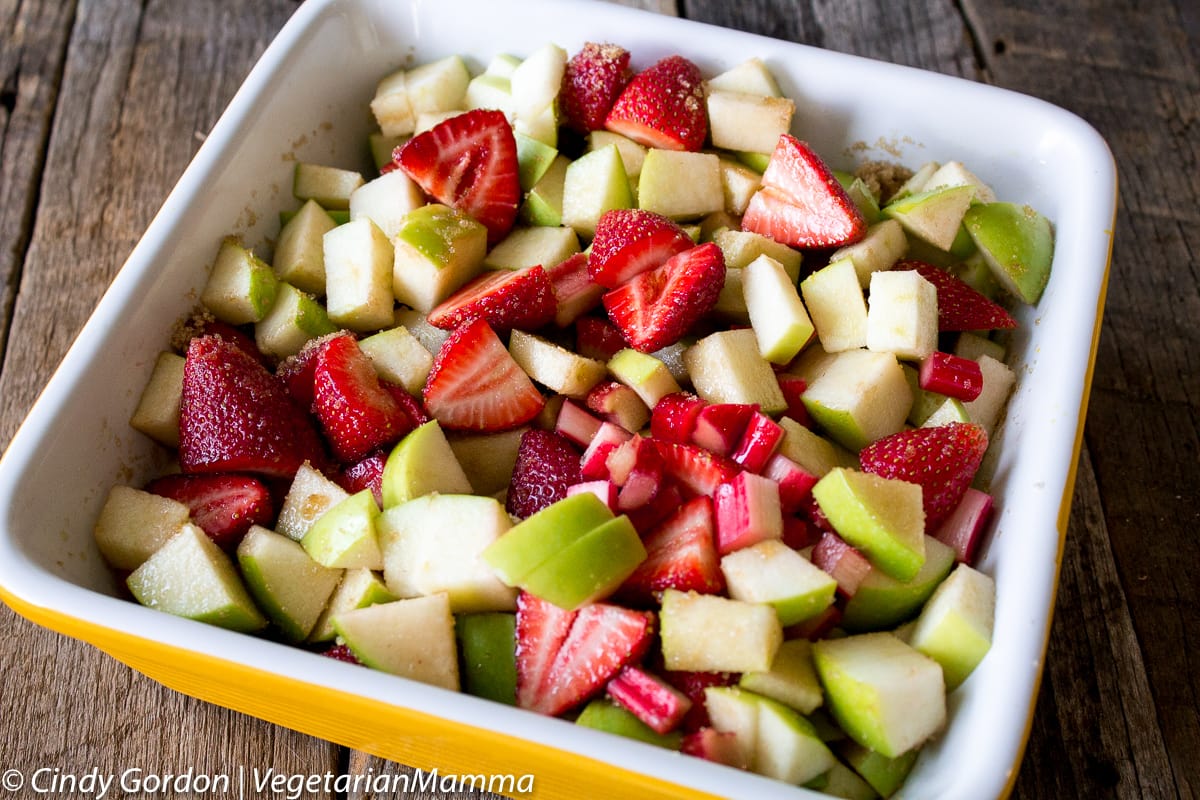 We recently shared this recipe over at Better Batter's site! We are happy to share it to their recipe index!

Strawberry Rhubarb Crisp – Mamma's style #glutenfree #vegan
Be sure to add the orange zest, its the secret ingredient!
Ingredients
Filling
⅓ c sugar
3 Granny Smith apples, peeled and diced
3 cups rhubarb, diced
1 pint strawberries, hulled and quartered
1 t orange zest
Crisp
1 t cinnamon
1 c all-purpose gluten-free flour
1 c brown sugar
¼ c melted vegan butter
Instructions
Preheat oven to 350. Grease an 8X8 pan.
Mix all "filling" ingredients together, gently spoon into pan.
Next, mix brown sugar and flour from the "crisp ingredients." Then add cinnamon and melted butter, mash with a fork.
Spread crisp/crumble on top of filling.
Bake for 40 minutes.