Road trip time! But how will you pass the hours of that long drive? How about an audiobook? Check out our 10 Audiobooks that are Perfect for a Family-Friendly Road Trip !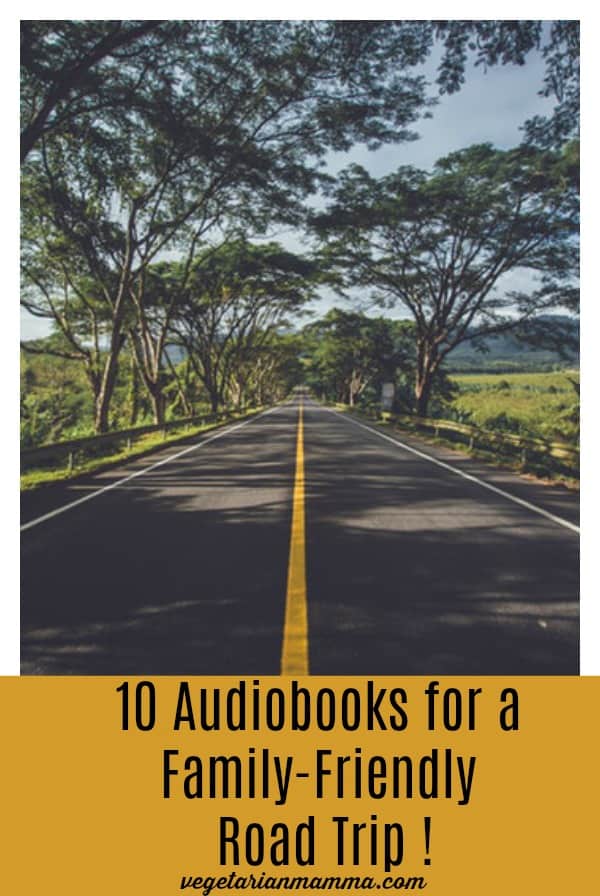 Time for a road trip
We all know that road trips can mean a very long time traveling on the road. Packing up games and books are always a great idea, but sometimes, everyone may just need a different choice of entertainment to help pass the miles.
If you've never considered or given audiobooks a try, you need to add them to your packing list for your upcoming road trip! Not only are they a great way to get caught up on a few of the books that you've been wanting to read, but they also make it super easy to pop in a disc, and drive a few hundred miles without even realizing it.
Seriously! Audiobooks are GREAT at helping to pass the time on a road trip, for all members of your family.
If you are looking for a few audio books that are family-friendly to be a great accompaniment for your road trip, here are some suggestions that you should consider.
10 Audiobooks for a Family-Friendly Road trip
Let's head out for our family road trip
Don't fret and worry about trying to find the perfect audiobook for your next family-friendly road trip. That's the beauty of audiobooks!
You can be listening to one together as a family, then choose collectively to switch to another choice. With audiobooks, you can easily pick back up where you left off if you choose to give it another shot.
And the best part? There are a ton of audiobooks to choose from! While the 10 suggested ones above are a great place to start, do your research on books that you love or books that you've been wanting to read, and get the audiobook version instead.
A little helpful hint?
Instead of spending money to download or heading to the store and scouring the shelves, why not head to your local library instead? They have a ton of audiobook choices that are free, and could be exactly what you are looking for!
The best part about being able to check them out from the library? You can check out multiples and give them a go! Have fun making your audiobook choices for your next family-friendly road trip, and make certain to pack several just in case!
You may find that you want to juggle listening to a couple for the duration of the trip, and that sounds like a great way to pass the time! If you love to travel, check out our travel section.
Let's talk! Have you used an audiobook before? Did it help you pass the time on your road trip? Do you have any favorite Audiobooks for a Family-Friendly Road Trip? If so drop them below!