Sometimes when it rains, it pours. A rainy does not have to stop your vacation in it's tracks! Check out these 10 Family Games to Play Indoors When It Rains on Vacation!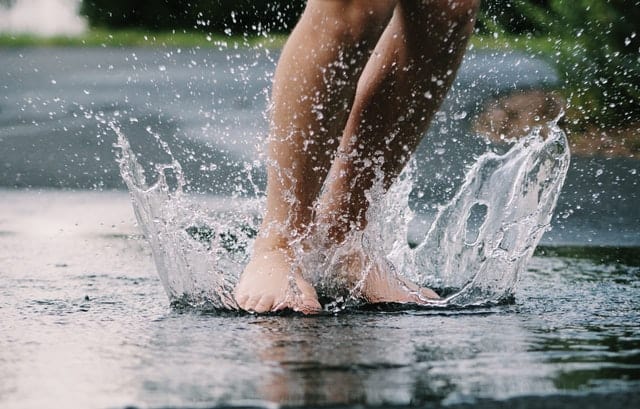 Let's be honest…when you and your family have a big day of outdoor activities planned, it can be a real bummer when it starts to rain. And it's a major bummer when its so much rain, that your entire day of activities has to be put on hold and your family focus for activities has to shift to another direction.
Bummer or not, there are ways to still enjoy the day together as a family! If it's raining outside, then make the decision to have your family day and games indoors.
It's as easy as that! If you are looking for a few family games to play indoors when it rains, here are a few fun suggestions to help get your mind processing all the options out there!
10 Family Games to Play Indoors When It Rains
Bucking Bronco. No matter the age of your little one, they'll never feel too old to play Bucking Bronco. Hopping on mom or dad's back and being walked around like they are riding a horse is fun in itself, but when that bucking bronco starts bucking around, that's when the true fun starts! Your children will have a blast taking turns on the indoor pony rides that are sure to be requested all day long.
Work it Out. If you've got the energy to burn, why not hold an indoor workout challenge for the entire family to participate in? Jumping jacks, push-ups, and sits up galore? Challenge yourself and your family members to see who can do the most in the quickest amount of time. Not only will you be working out, but it's actually a lot of fun, too.
Charades. No rainy day can take away the fun of playing a game of charades with your family. No rules, no topics, just hours upon hours of fun.
Monopoly. Let's be real with one another…Nothing says rainy day fun like a game of good ol' Monopoly. Everyone in the family can participate in one way or another, and it's certain to last a few hours, at a minimum! By the time you start and finish that rainy weather may be long gone.
Chef. Make an interactive and engaging game out of cooking time fun when its raining outside. Spend the day pretending that you and your little ones are chefs and bake the day away! Cookies, cakes…anything that you want. You're the chef, and it's your kitchen so you make the rules.
Camping Fort Fun. Who doesn't love to pretend that they are word explorers embarking on the journey of their lives? Why not build a camping fort and spend the day exploring all the glory of your house, only to end the evening with a camp out in your living room camping fort? Talk about an adventure game that the whole family can be a part of!
Hide-n-Seek. If you thought you knew where every nook and cranny was in your home, think again. Your little ones are sure to find some epic hiding spots in a rainy day game of hide-n-seek.
Pillow Fight. But…be gentle! Who doesn't love a friendly game full of pillow fighting? Your kids will be in shock that they are actually allowed to participate in such a game in the house, and you'll be able to show them some of your skills that you learned when you were a kid!
Treasure Hunt. Everyone loves a scavenger hunt, but why not take it a step further and make it a fun and exciting treasure hunt? Make the clues, choose the treasure, and watch as your children scramble about excitedly trying to seek and find to their best of their ability.
Dance Party USA. When in doubt, dance. Show your family your best moves and give them something to smile about! Having a dance party when it's raining is one of the best and most fun aspects of a rainy day. Pick your music, and get those dancing feet primed and ready to rock and roll!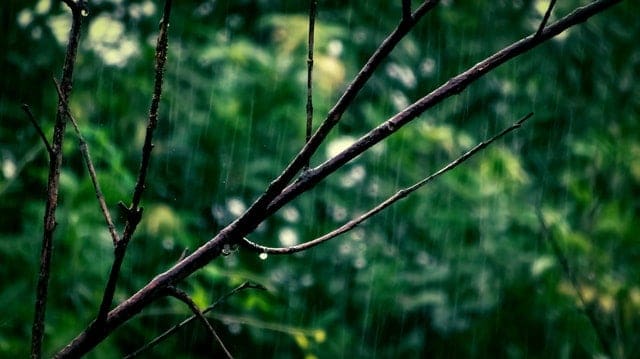 Rainy days don't have to put a damper on the fun of the entire day. There are a ton of family games to play indoors that are sure to make that rainy day pass by super quickly.
Try a few of the suggested games above, or have fun making up your own. As long as you are spending time together as a family and having fun, there is no right or wrong way to spend a rainy day! If you are looking for more travel ideas, visit our travel section!
Let's talk! Do you have any rainy day games that are favorites for you family?