The time has come for another gluten-free friendly giveaway! Check out what we have today!
Welcome to our 12 days of giving! During this time we are featuring products that we LOVE and use in our daily lives!
We hope that you'll have a chance to learn about new-to-you products and even win some. 🙂
Today we are celebrating my love for the NEW Free to Eat Superfood Veggie Pasta!!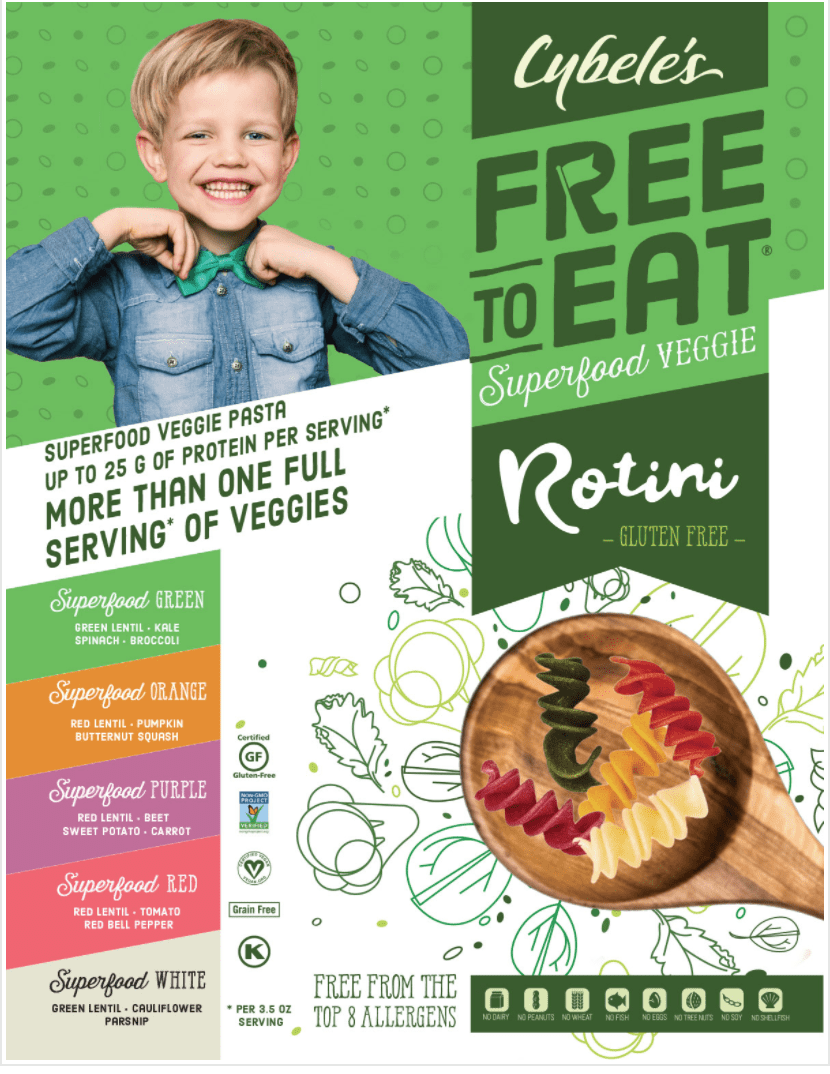 Cybele Pascal is a pioneer in the allergy friendly food space. She is a chef, a blogger, an author of multiple cookbooks, and the creator of Free to Eat, a company that makes delicious top 8 free cookies, and now has added pasta to their product catalog. Like many of us, Cybele jumped into recipe creation and business in order to cater to the allergy needs of her family, including two sons and a husband with various food allergies.
This new product, Cybele's Free to Eat Superfood Veggie Rotini is a delicious Top 8 free pasta option. High fiber, high protein, full of superfoods, and with at least a full serving of veggies in each serving, this pasta will impress you with how filling and satisfying it is.
There are 5 colorful flavors of Veggie Rotini: Green, Orange, Purple, Red, and White, each boasting a flavorful combination of lentils, superfoods, and vegetables.
Learn more about Cybele's Veggie Rotini on their website, or connect with them on Facebook, Twitter, and Instagram.
Enter here: