The time has come for another gluten-free friendly giveaway! Check out what we have today!
Welcome to our 12 days of giving! During this time we are featuring products that we LOVE and use in our daily lives!
We hope that you'll have a chance to learn about new-to-you products and even win some. 🙂
Today we are celebrating my love for the EZ Tofu Press!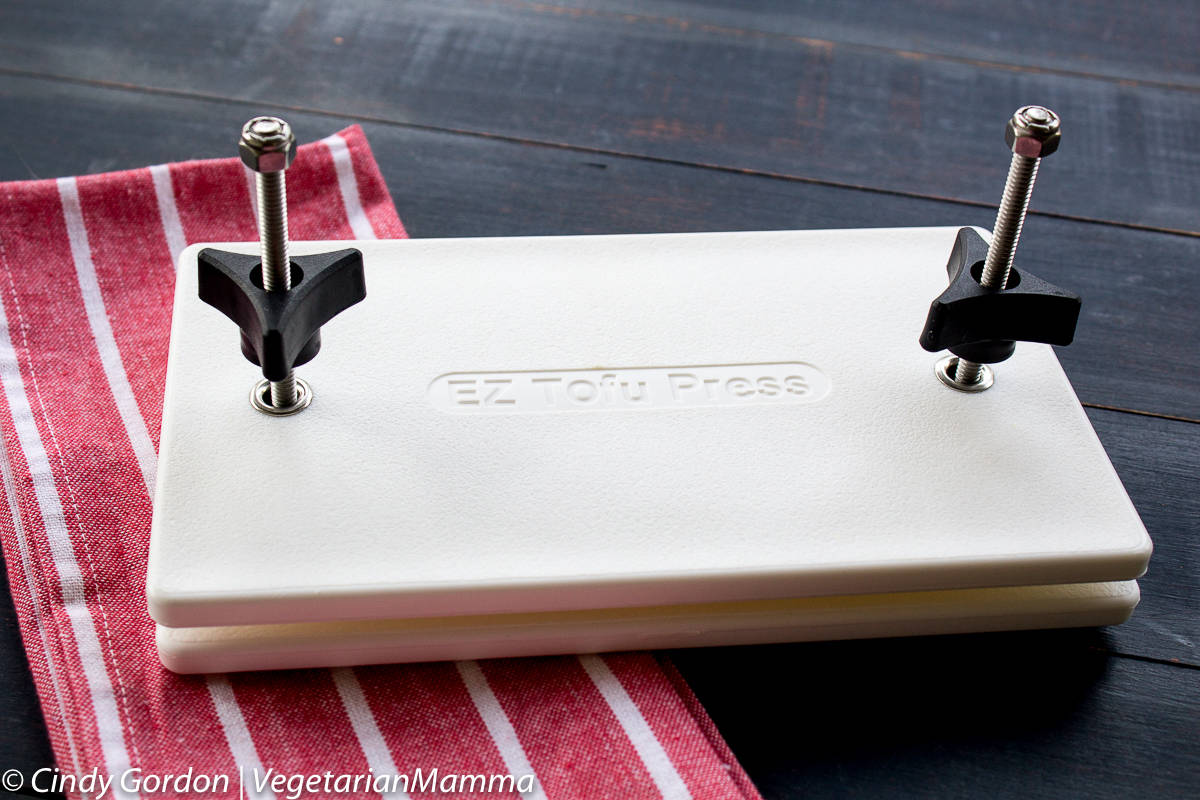 We LOVE the EZ Tofu Press! You have another chance to win one of my favorite kitchen tools! This kitchen gadget is one that every tofu loving kitchen needs! We have something special for you! An EZ Tofu Press Giveaway.
If you've spent some time following our little blog and our social media channels, you know that our household loves our EZ Tofu Press! You've seen mine in action alot on our Facebook and Instagram channels!
Every time I talk about the EZ Tofu Press, I share that it is something I didn't know that I needed. Now that I have one, I will never be without! This device gets so much liquid from my tofu which allows it to cook up better!
EZ Tofu Press can press virtually all sizes of firm and extra firm tofu.
Pressing can be achieved in 15 minutes or less. You can prep food and marinade while turning the knobs every 2 minutes over a 10-15 minute time frame.
Presses substantially faster than spring based tofu presses.
Easy to clean- small, compact, dishwasher safe, and fewer parts to break.
Saves on paper or cloth towels!
Are you looking for some yummy TOFU recipes to use with your EZ Tofu Press? Check our the pinterest account of EZ Tofu Press! Talk about some amazing recipes! Be sure to click FOLLOW!
Want to learn more about tofu? We've got you covered with this tofu articles!
Understanding Tofu – a beginners guide – Learn more about how tofu is made (even try it at home if you like!) and what the different types of tofu mean.
Benefits of Tofu – Read about the health benefits of adding tofu into your meal plan.
4 Simple Ways to Cook Tofu – Here I teach you exactly how to cook tofu in for different and easy ways.
Tips for Grilling Tofu   – Bonus! One more amazing way to cook tofu that's perfect for warm weather.