The time has come for another gluten-free friendly giveaway! Check out what we have today!
Welcome to our 12 days of giving! During this time we are featuring products that we LOVE and use in our daily lives!
We hope that you'll have a chance to learn about new-to-you products and even win some. 🙂
Today we are celebrating my love for Wonderwell products! I found these at Expo East and thought you'd like them.  I know my kids did!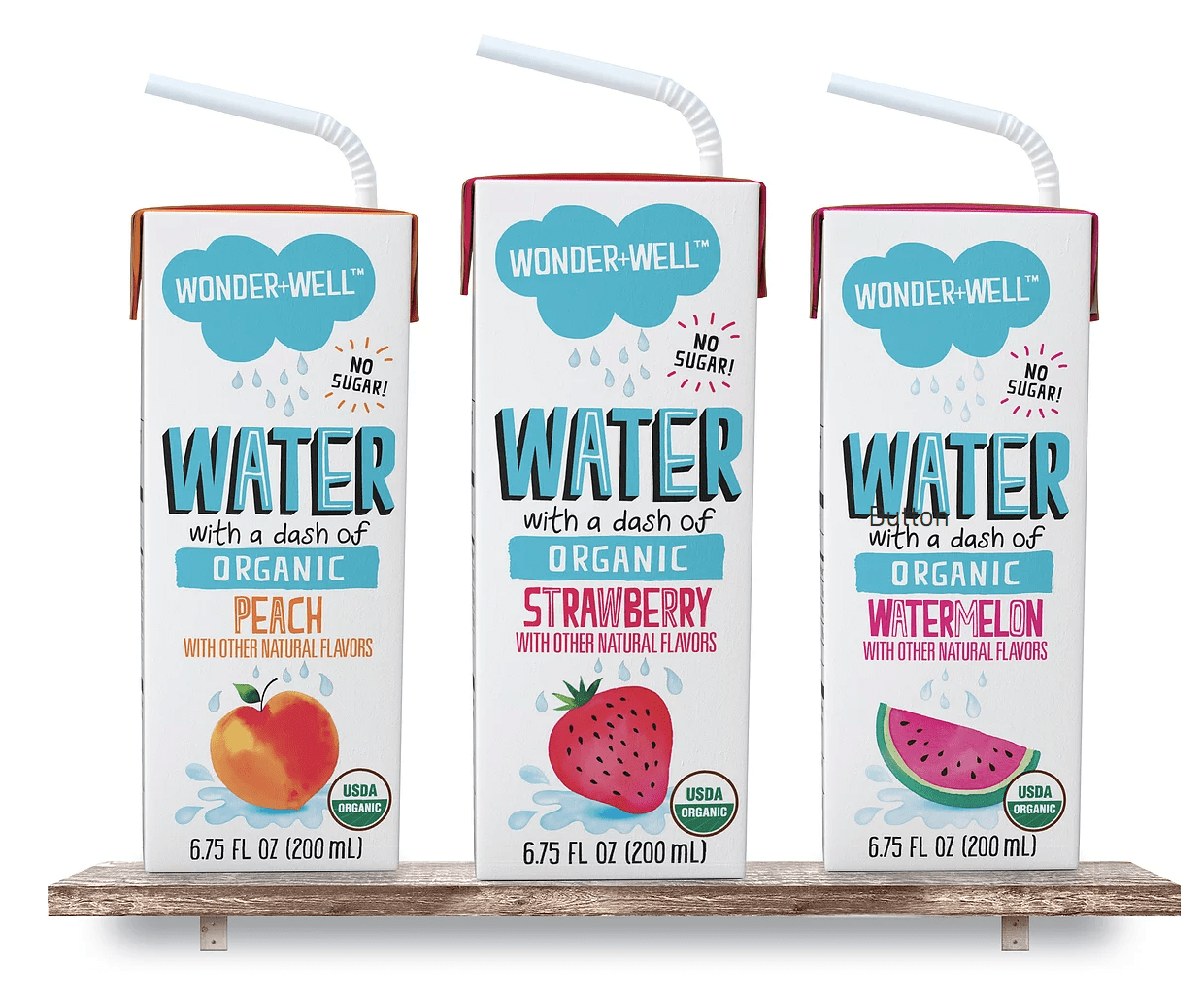 Kids love juice, but juice is full of sugar, and kids don't need extra sugar in their diets. Enter WONDER+WELL organic fruit drinks. WONDER+WELL is water, but with a dash of fruit juice to make it kid friendly and delicious. The three flavors, watermelon, strawberry, and peach are free from sugar, artificial sweeteners, artificial flavors and colors. WONDER+WELL is also free from all major allergens and is certified organic, GMO free, and completely natural.
Choose WONDER+WELL for your kids' lunch boxes or for anytime thirst. They'll love them, and you'll feel great that you're giving them a drink that is good for them. Visit WONDER+WELL at their website, or on Facebook and Instagram. You can buy WONDER+WELL drinks on Amazon (affiliate) or at HomeGoods stores nationwide.
Enter here: