Stuffed Mushroom Caps can be served as a delicious appetizer, a quick lunch or a late night snack. You will love the ease of this dish.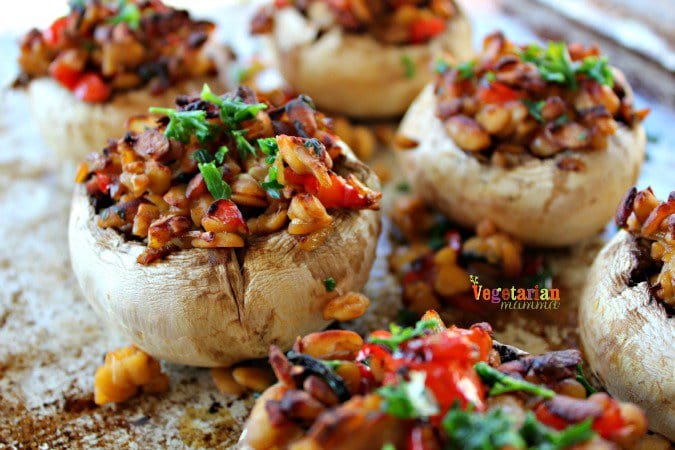 These stuffed mushroom caps have become a favorite at our house. We can easily whip them up for a snack and I often make them at lunch time. I really like that you can make the tempeh mix ahead of time and use as you need it throughout the week. That makes it a great lunch time option!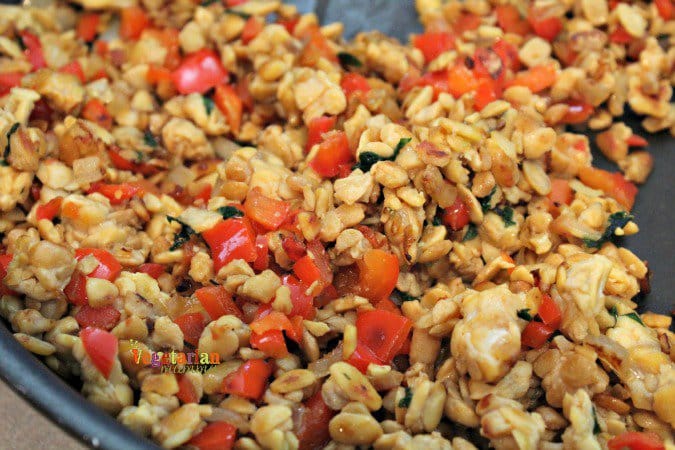 Just a simple saute of gluten-free tempeh, onion and red pepper creates the mixture that goes inside these stuffed mushroom caps. You need to make sure that when you buy your tempeh, you read the label. Often times tempeh can contain barley, which is gluten. Be sure not to get caught in that trap. We do not want any sick bellies! Not on my watch!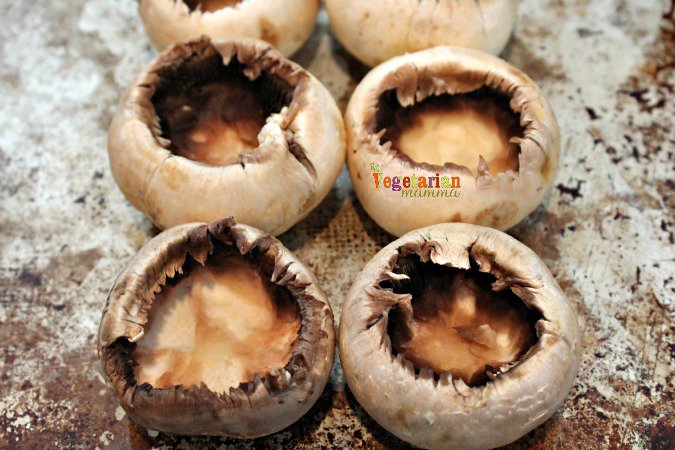 I used a button mushroom and gently removed the insides. My mushroom caps were roughly just larger than 1 inch in size. If you can not find these type of mushrooms at your store, you can use a portobello mushroom.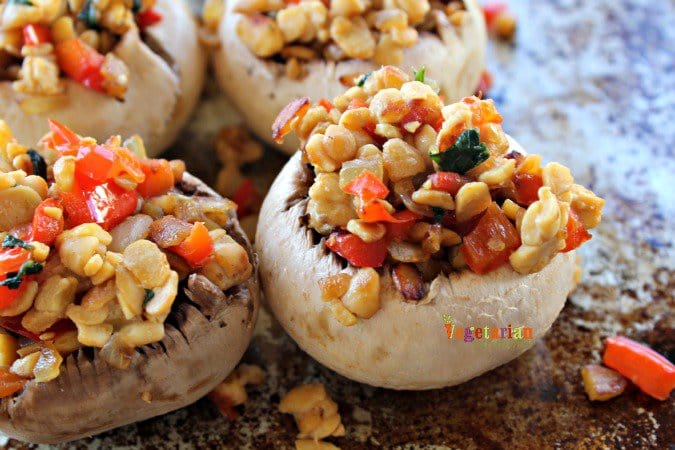 This recipe is very easy! You simply stuff your sautéed mixture into the mushrooms, then place on a baking sheet. Next up is broiler time! I LOVE to use my broiler. It is quick and easy! Put these beautiful caps under the boiler for a few minutes and voila…you have a tasty treat!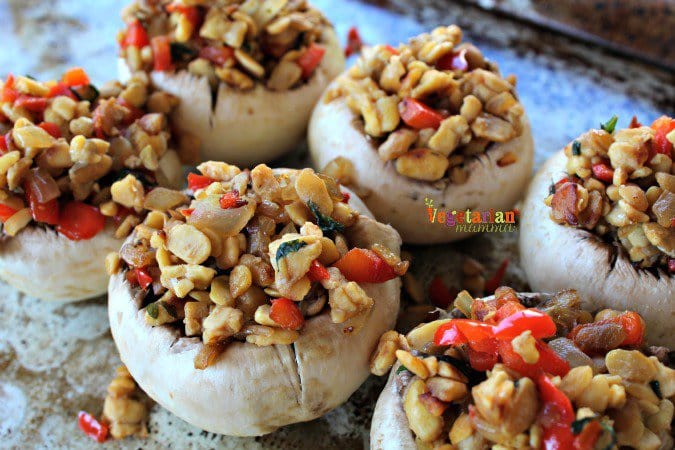 Looking for other allergy-friendly recipes? All of our recipes are nut-free and gluten-free. We also have vegan recipes too!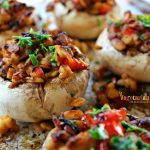 Print Recipe
Stuffed Mushroom Caps
Ingredients
Instructions
Heat oil in skillet over medium heat.

When oil is hot add red pepper, onion and crumbled tempeh to the pan. Saute until fully cooked and your veggies are soft.

Stir in fresh parsley and Bragg's Amino to taste.

Stuff mushroom caps with mixture.

Place on a baking sheet and broil for 8-10 minutes.

ENJOY!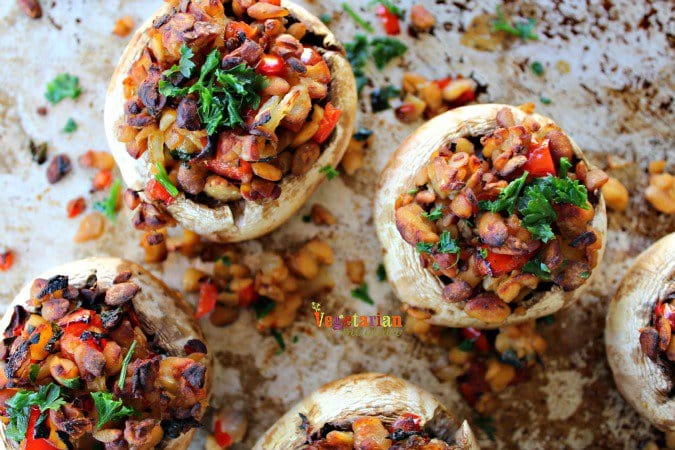 Leave me a comment below telling me your favorite late night snack! I often whip up these mushroom caps! How about you?