Stuck in a rut when it comes to cooking? Check out these 15 simple and delicious dinner ideas that your family will love!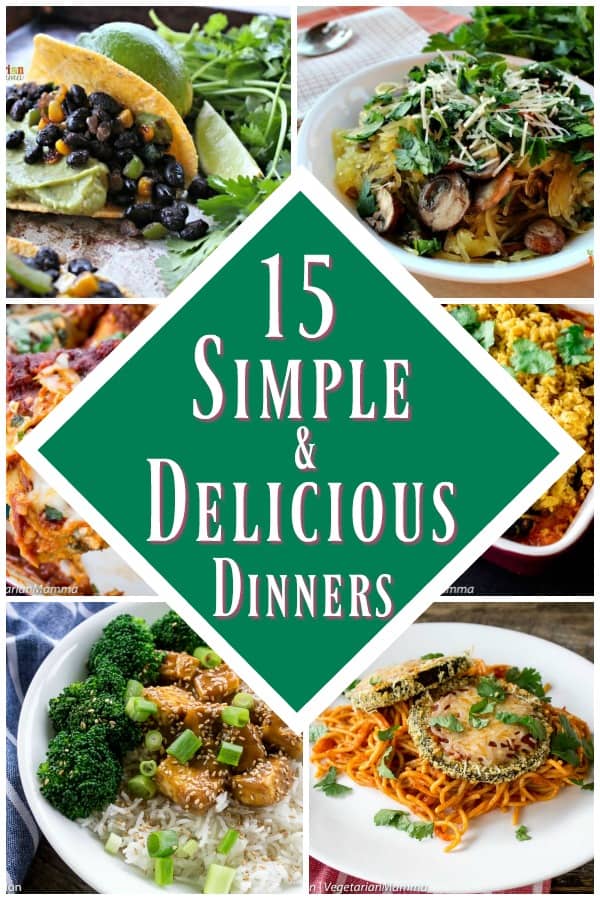 I pride myself for the variety of recipes I offer on this site. You'll find everything from breakfast to desserts to tailgating snacks here! Sometimes I even make cocktails. And Smoothies! But I know that most of the time, you're just looking for something yummy to make for dinner.
I saved you some time, and put together my favorite dinner recipes right here on this page! Use these dinner recipes to create memorable meals that your family will love and ask for again and again. All of these dinner recipes are not only delicious, they are vegetarian and gluten free.
From my dinner table to yours, Enjoy!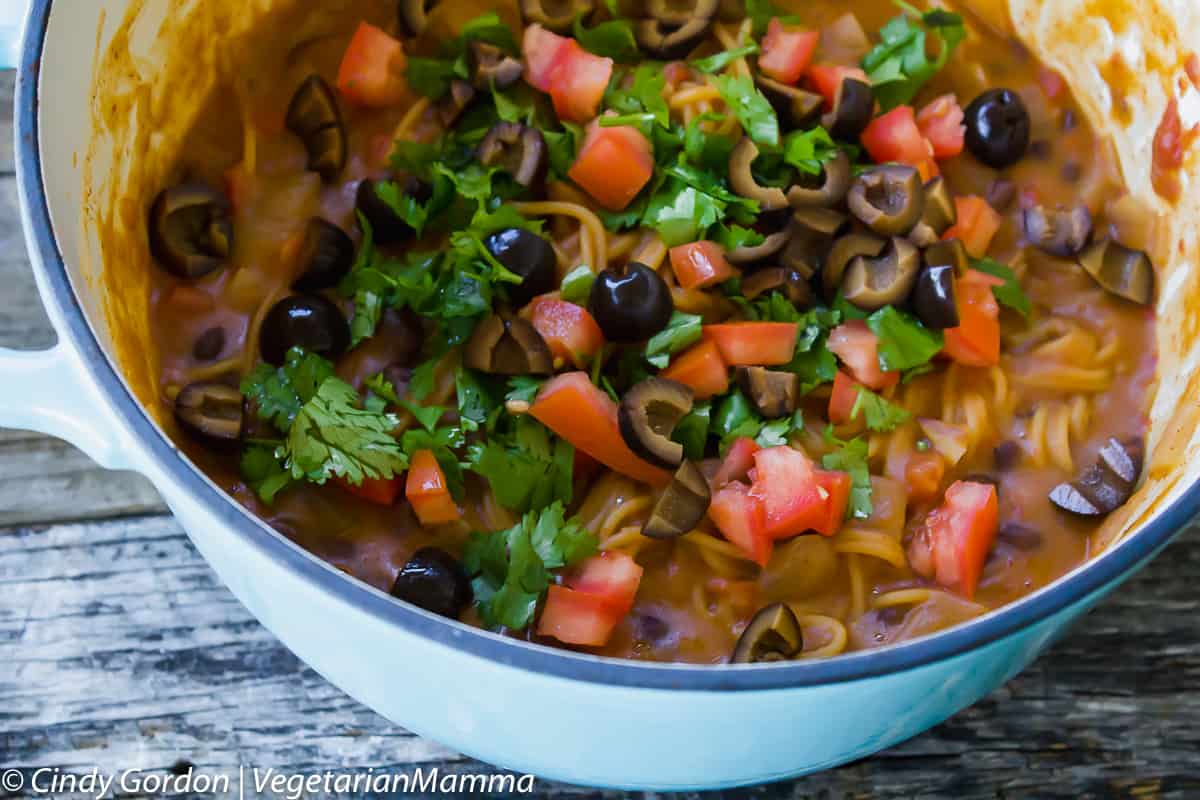 One Pot Taco Spaghetti is a delicious and comforting dish that you can whip up in a snap for your family. This makes a perfect weeknight dinner.
This colorful Vegan Fried Rice is free from eggs but full of taste and color. This is a one pan meal that you'll love making for dinner.
Easy Vegetarian Sloppy Joes are a flavorful twist to your next meatless Monday. Your family will love the texture and flavor of these joes!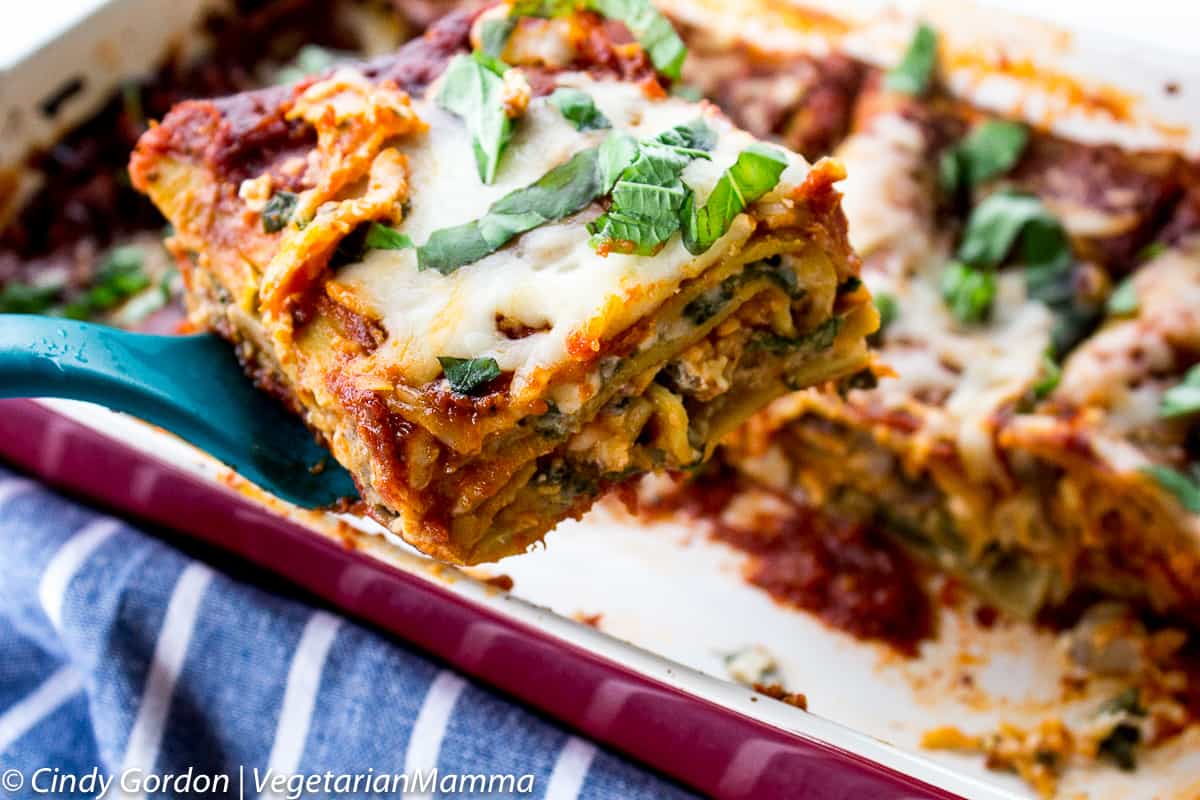 Spinach Mushroom Lasagna is a simple and delicious comfort food dish. It is a snap to prep and you'll be begging for a second serving!
Baked, not fried, this eggplant parm is crispy and delicious served with your favorite pasta.
Balsamic Tofu and Mushrooms is a beautiful dish that brings a satisfying earthy flavor to your dinner table.
Does your family love taco night? Black Bean and Guacamole Tacos are easy to make and will bring something new to your dinner table on taco night!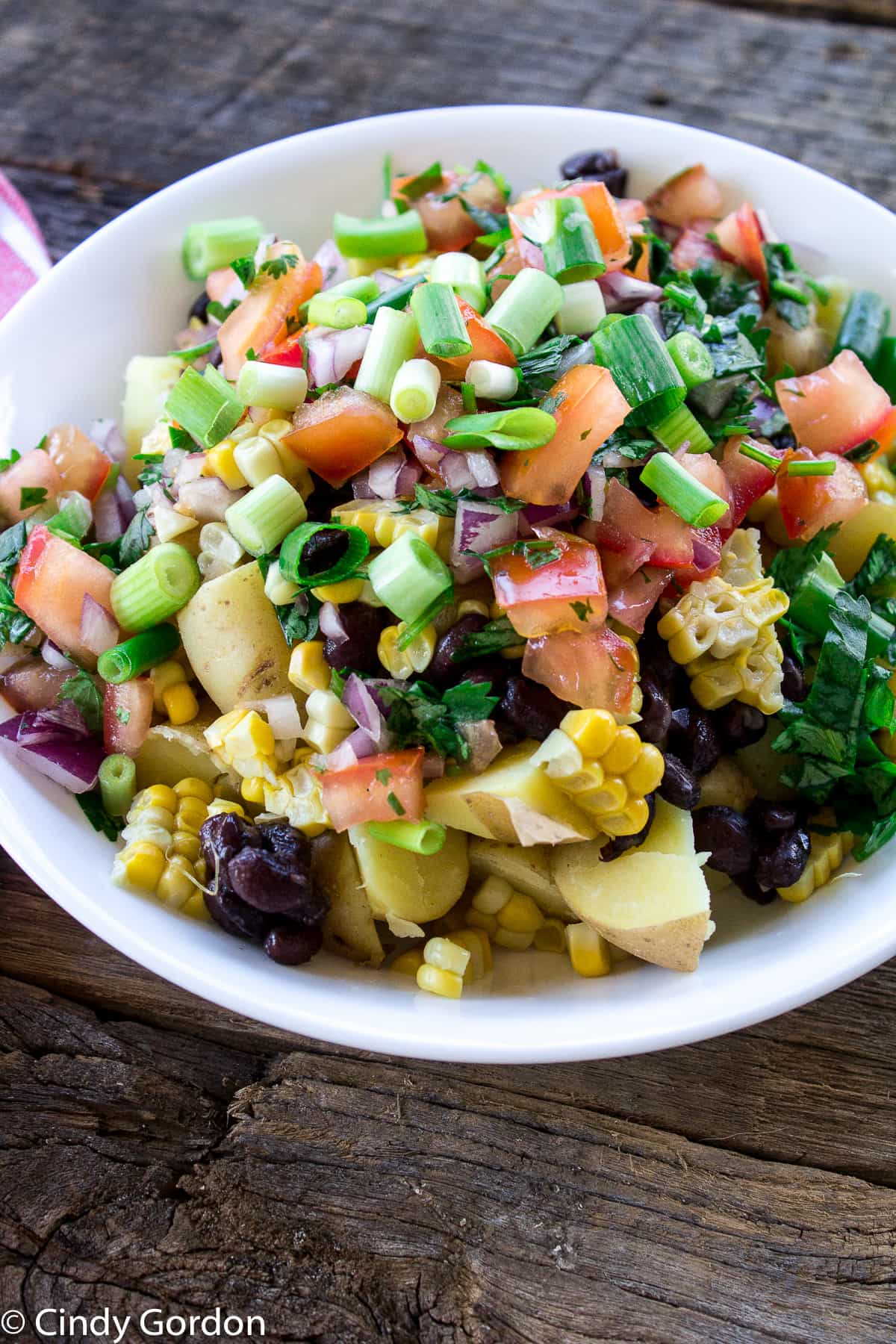 This southwest potato bowl is the perfect potato power bowl that you can easily prep ahead. Make it for dinner tonight and enjoy the leftovers for lunch!
Spaghetti Squash is common during the fall and can provide a hearty spaghetti style meal. Mushroom Spaghetti Squash brings some delicious earthy undertones to your table.

Sweet and Salty Tofu Bowls are loaded with delicious flavor. They are easy to make and have the perfect balance between sweet and salty!
Instant Pot Stuffed Peppers is a quick and filling meal that you can make in a flash! Love your instant pot? Making stuffed peppers in your instant has never been easier!
Mediterranean Pasta Casserole is an easy to make dinner that has a variety of flavors and textures. This will be an easy meal the entire family will love!
Gluten Free Mushroom Manicotti is a hearty, saucy dinner that your family will enjoy. It is easy to prepare and bakes quickly in the oven!
Southwest Skillet is a simple, easy-to-make meal that is a welcoming relief for those busy weeknights. It is a family pleaser, that will leave your family coming back for more.
This Mushroom Alfredo Penne dish is rich with flavor. It is the restaurant quality dish that you've been dreaming of making at home. Now you can!
Sweet and Sour Tofu is a dish that will keep you coming back for more. The dish carries the perfect level of sweet and tart!
Nacho Casserole is a delicious and filling, one-dish meal that your entire family will love. Toss ingredients together, bake, and dinner is served!
Sweet Thai Chili Tofu Bowls are the perfect balance of sweet and spice! These delicious bowls are great for meal prep!