What you write is important, right? You love comments, but might not be getting them on your blog. Readers love blog comments too!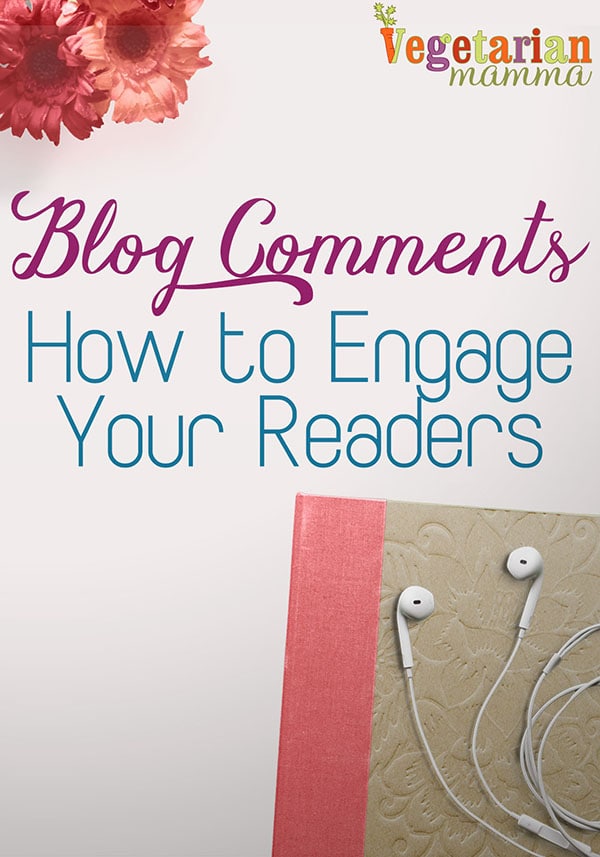 Having comments on your post can show others that people are interested in your content. If you are working with brands, they often look to see how interactive your readers are within your posts.  Are your readers leaving comments?
[Tweet "Having comments on your post can show others that people are interested in your content."]
Here are some great tips for getting more comments on your blog…
Have a call to action at the end of your post. Ask your readers to respond to a question by leaving a comment. Basically, ask a question that is easy to answer.
Comment on other bloggers' posts and they may return the favor. Often times you can partner with other bloggers and reciprocate comments. If you comment on a blog that is very busy and popular you might not get the favor returned. It is not that they don't care, sometimes it is just not possible due to the volume in their schedule.
Respond to the comments that you do get. It is important for readers to see that there IS somebody on the other end. Somebody IS reading what they comment. I recently got the "Comment Reply by Admins Notifier" plugin which gives the commenter an option to "opt in" to be notified when I reply. Otherwise, they'd have to come back and check. Once I implemented this, I had commenters coming back and leaving an additional reply to a reply. I got a lot more interaction this way.
Lose the CAPTHA. I understand that you are trying to weed out the spammers, but sometimes it makes it difficult. Many readers find it annoying. Often times, if a reader fails at leaving a comment because they can't answer the "code/puzzle" they won't try again.  Try using the askimet plugin if you are on word press.
Add a personal part to your post. Often times readers will connect on a personal level and be more inclined to leave a comment based upon a personal connection.
[Tweet "5 ways to get more comments on your blog posts. #blogging101"]
Let's talk! Leave me a comment telling me what strategies have worked for you to increase your blog comments? Or what strategies you'd like to try!  Have a great blogging tip? Share with us!