Are you a chocolate chip lover? I have 9 Ways to Enjoy Chocolate Chips that you are going to fall in love with!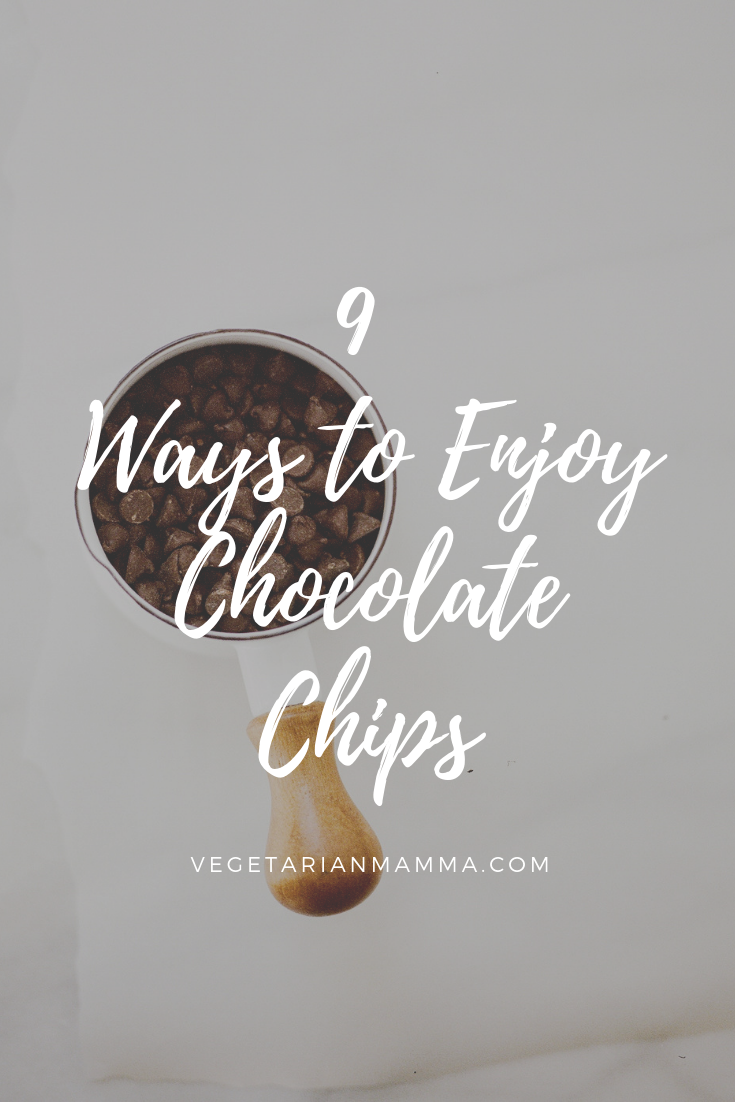 9 Ways to Enjoy Chocolate Chips
Thank you to Enjoy Life Foods for sponsoring our chocolate chip love post!
Chocolate Chips are quite possibly one of the "perfect foods" of this era. Tiny, sweet bits of chocolate that mix evenly into baked goods, melt for simple desserts, or tempt you straight out of the bag, chocolate chips are always in my house.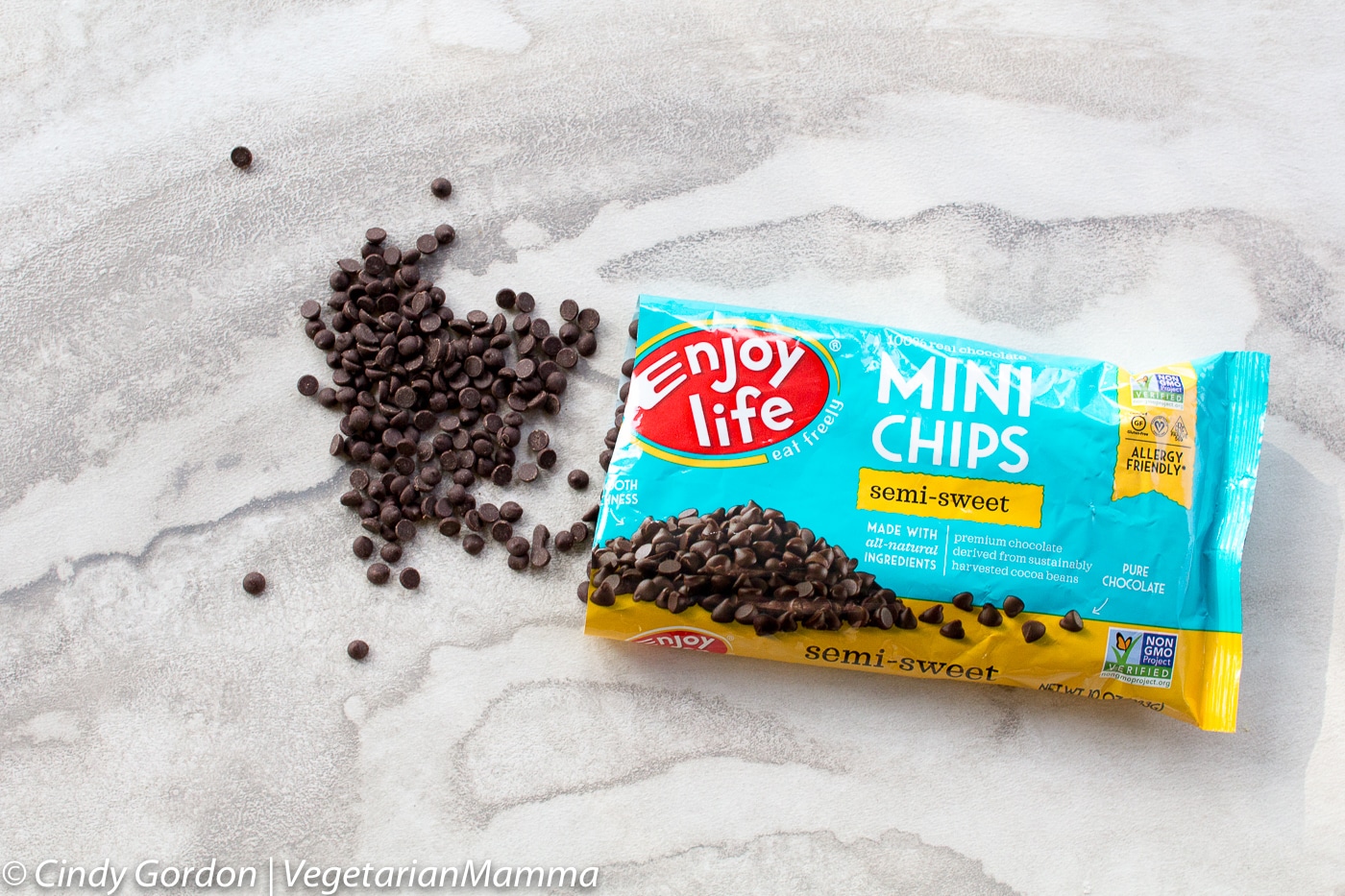 Here are my favorite ways to use chocolate chips. These recipes are from some of my fellow gluten free food bloggers and all use Enjoy Life Foods Chocolate Chips because they are certified gluten free!
They are also free-from 14 common allergens, verified Non-GMO, and certified kosher. Many are also certified vegan and FODMAP Friendly, and a handful are certified paleo-friendly as well!
Enjoy Life Foods Chocolate products have high quality ingredients, nothing artificial, and are produced with allergen testing to ensure that strict standards are being met. I trust these products for me and my family.
Onto those Chocolate Recipes!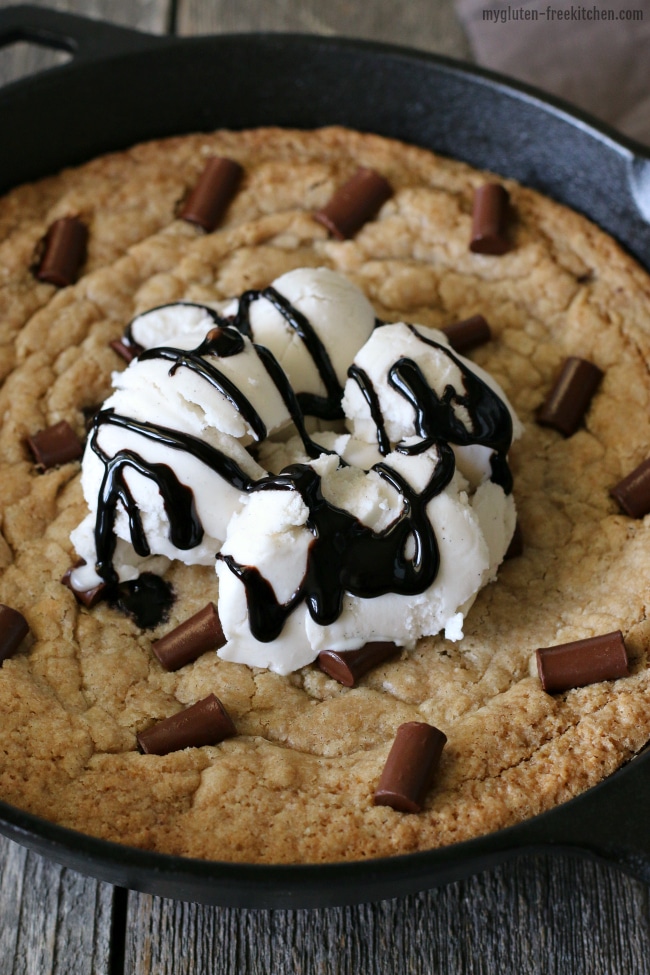 Gluten-free Chocolate Chunk Skillet Cookie – From My Gluten-Free Kitchen
Oh my gosh, this gluten-free, dairy-free, giant chocolate chip cookie is served warm! Ooey, gooey, and chocolaty with Enjoy Life Foods Semi-Sweet Mega Chunks. Mega chunks for a mega cookie!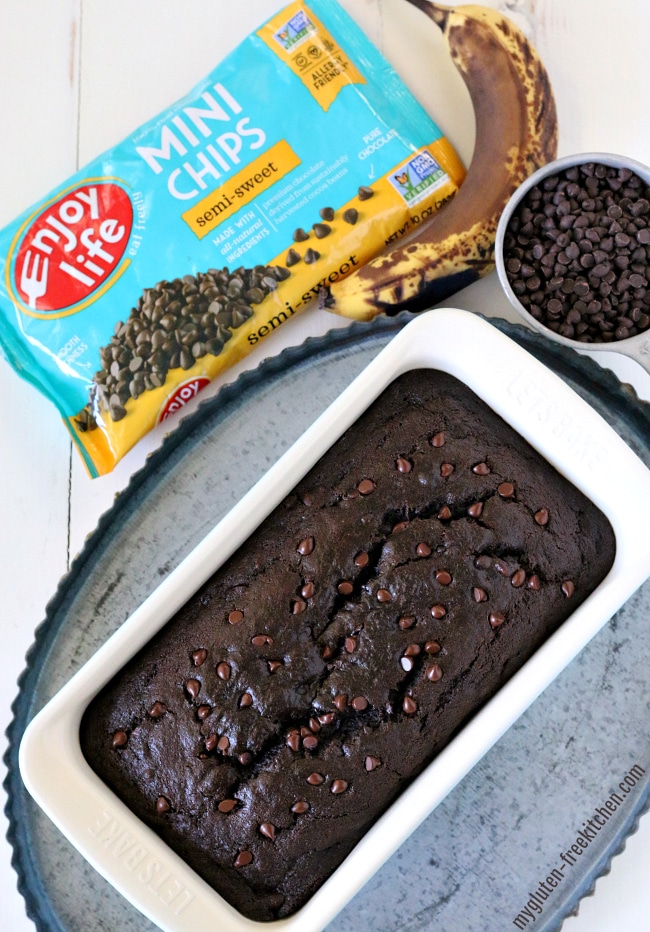 Gluten-free Chocolate Banana Bread from My Gluten-Free Kitchen
Once you've had chocolate banana bread you may not be able to go back to making traditional banana bread again! This sweet loaf is studded with mini semi sweet chips from Enjoy Life Foods.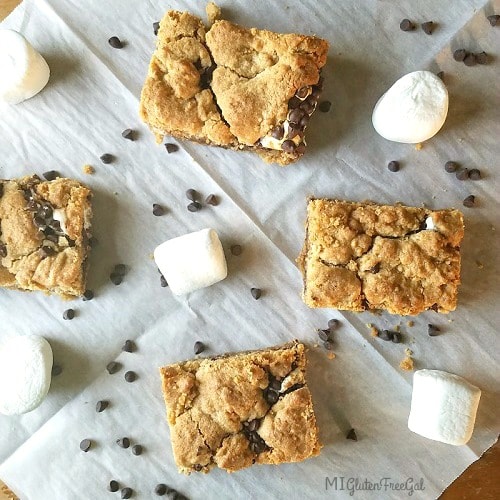 Gluten Free S'mores Bars from MI Gluten-Free Gal
S'mores are one of my favorite parts of summertime camp fires, and with this recipe you can enjoy those flavors any time of year! Make these bars with gluten free graham crackers and Enjoy Life Foods mini chocolate chips to get maximum flavor.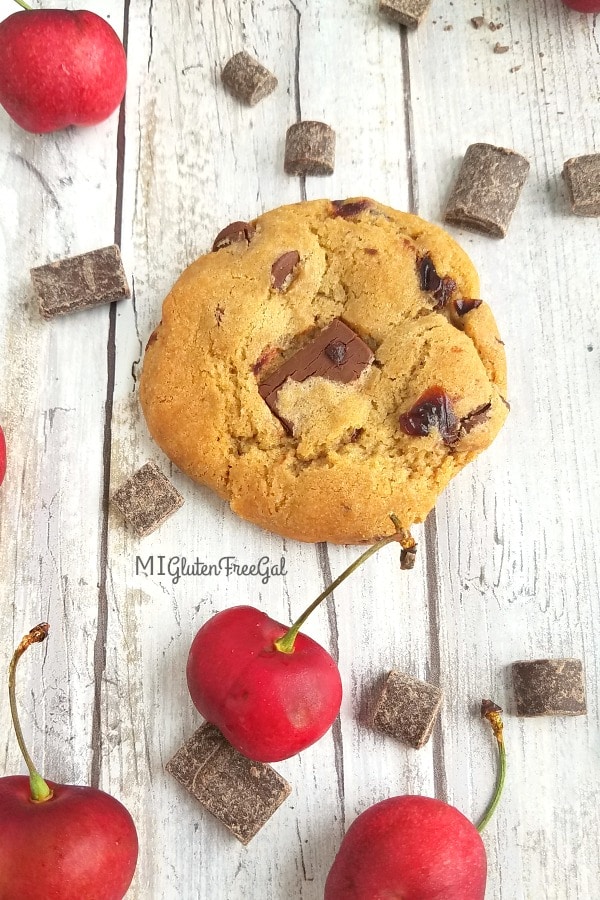 Gluten Free Cherry Chocolate Chunk Cookies from MI Gluten-Free Gal
Margaret made these cookies for a baking contest, and they turned out amazing! Use Semi-Sweet Mega Chunks in your cookies – you won't be disappointed.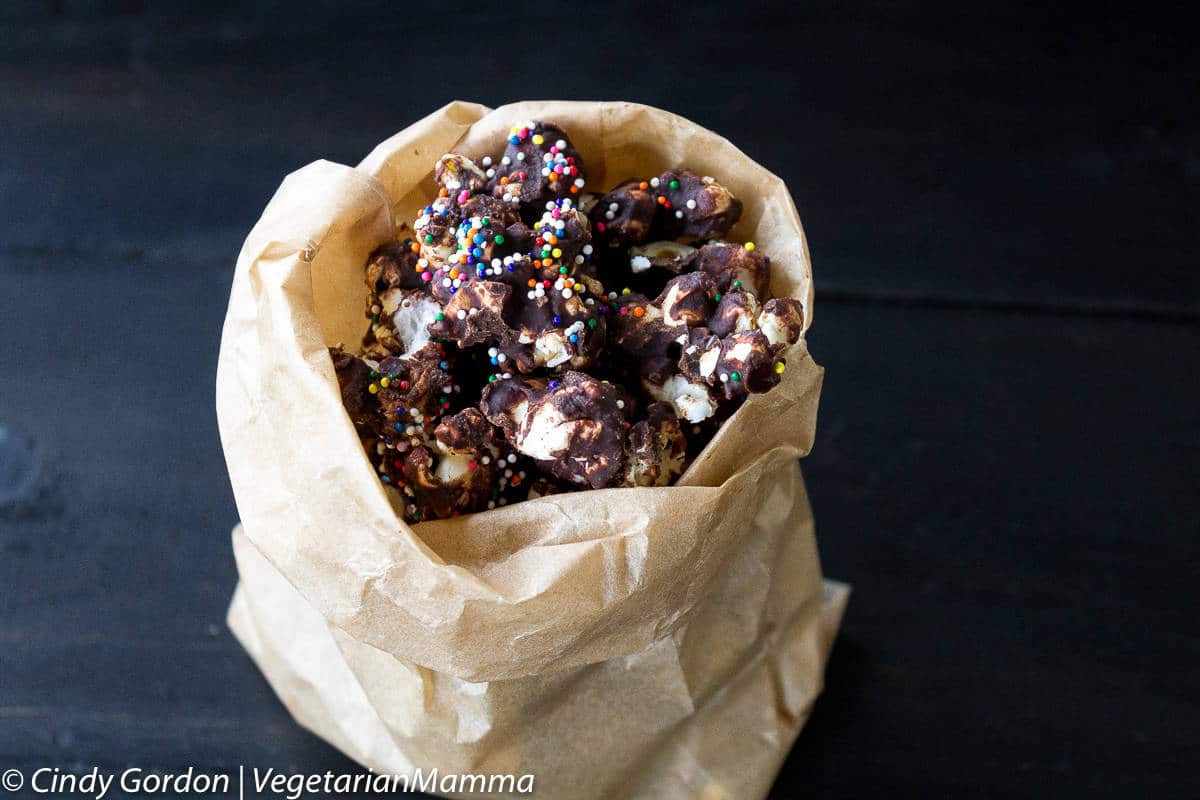 Party Popcorn from Vegetarian Mamma
Simple to make and super kid friendly, I love making this popcorn treat for birthdays and other parties. The secret ingredients here are both Enjoy Life mini chocolate chips AND Enjoy Life brownie mix!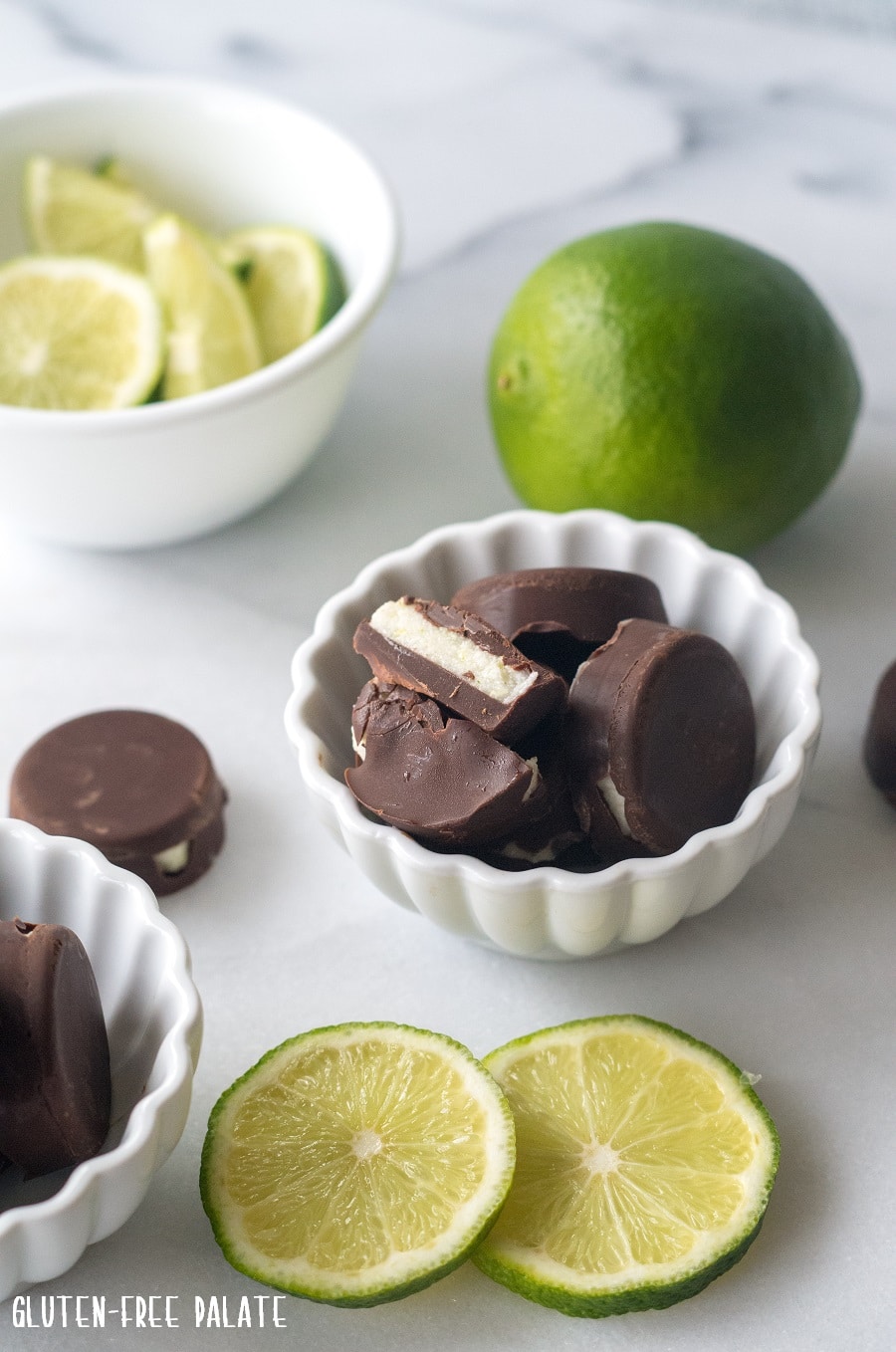 Gluten-Free Vegan Chocolate Lime Truffles from Gluten-Free Palate
Crystal from Gluten Free Palate makes some amazing desserts, and this one is so interesting. Chocolate Mega Chunks mix with a creamy and tart lime filling for a satisfying and sophisticated truffle.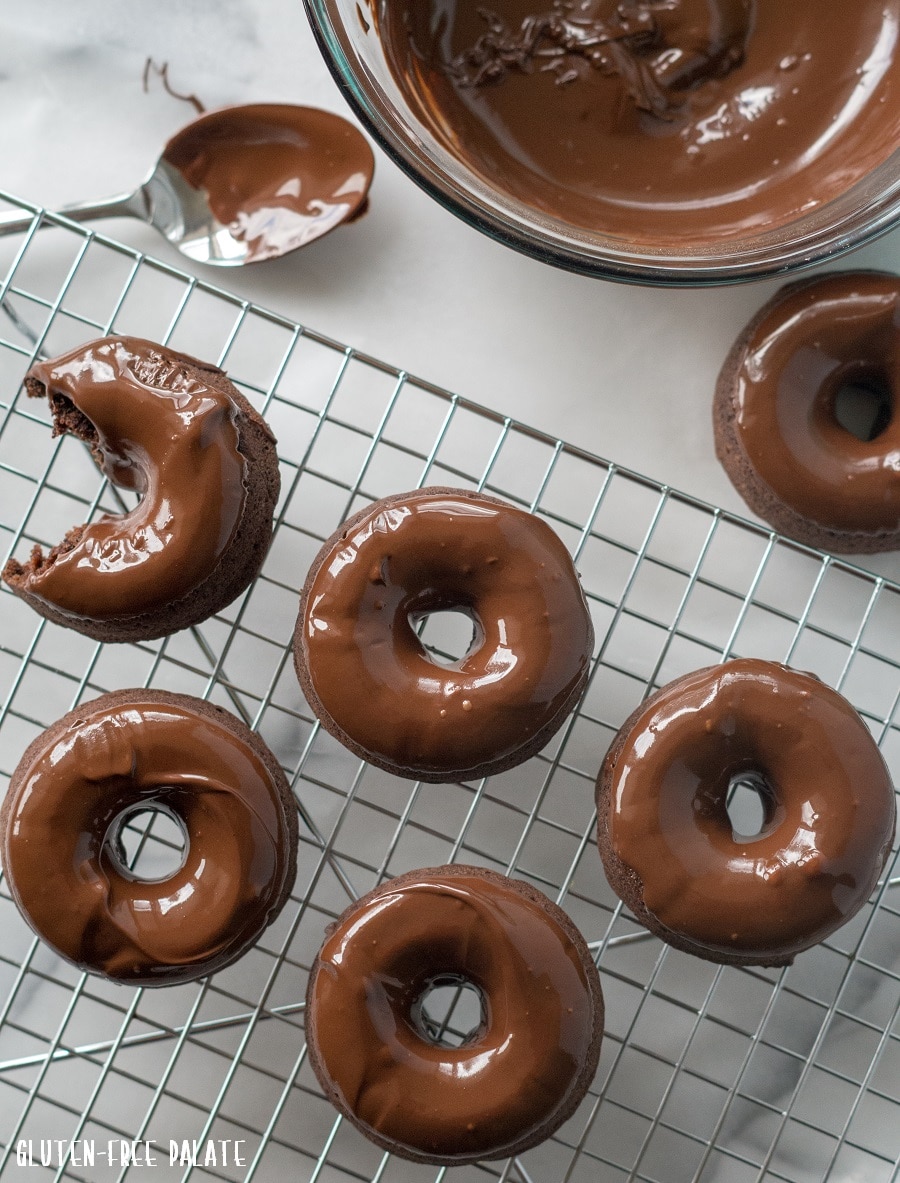 Gluten-Free Vegan Chocolate Espresso Donuts from Gluten-Free Palate
What's not to love about chocolate donuts? These are top-8 free and so decadent thanks to Enjoy Life foods dark chocolate bars.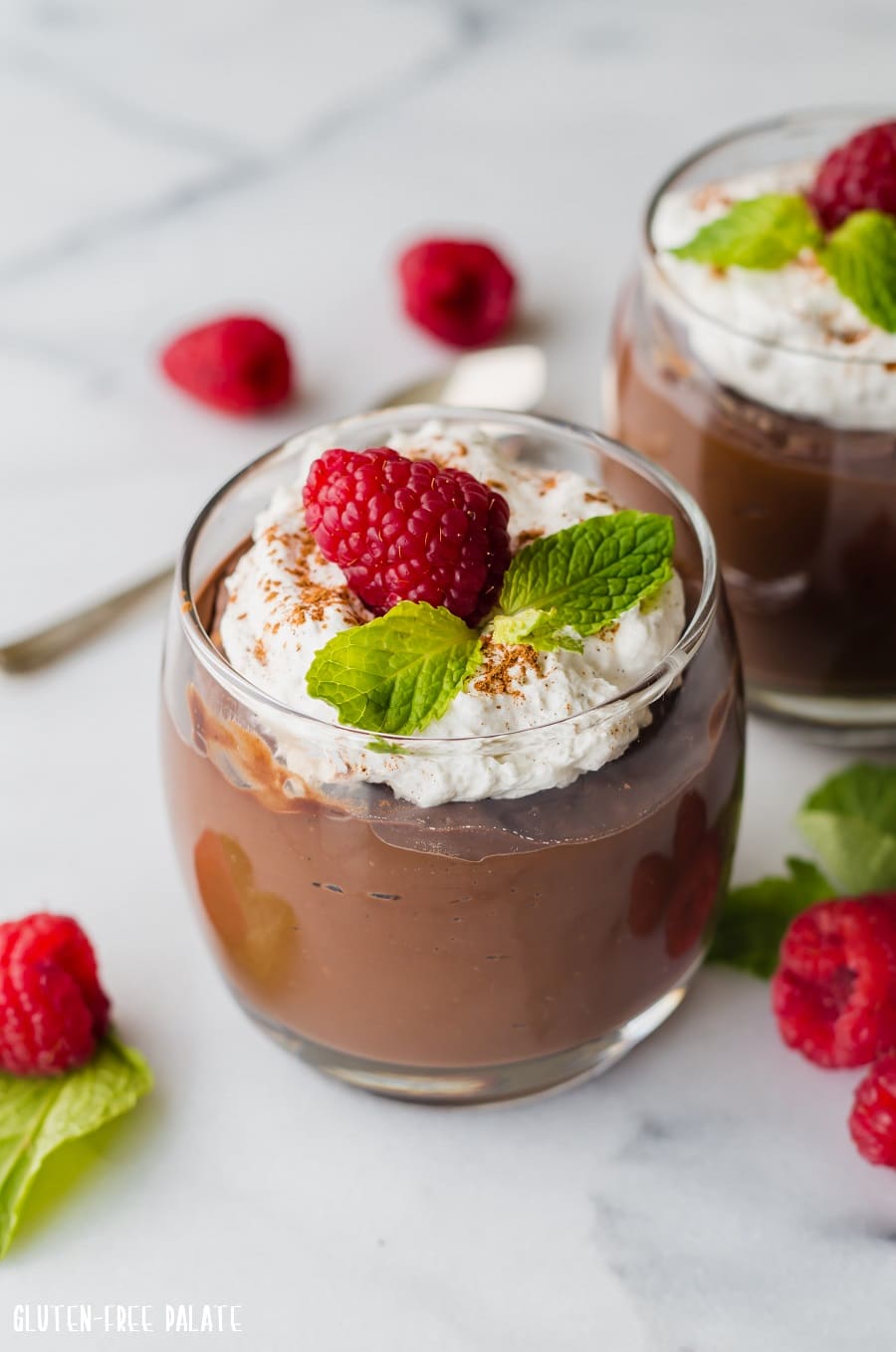 Gluten-Free Vegan Mexican Chocolate Pudding from Gluten-Free Palate
Add a little bit of spice to a traditional chocolate pudding recipe and use dairy free milk and you're on your way to a gluten free and vegan mexican chocolate pudding! This recipe uses Enjoy Life Foods Semi-Sweet or Dark Morsels.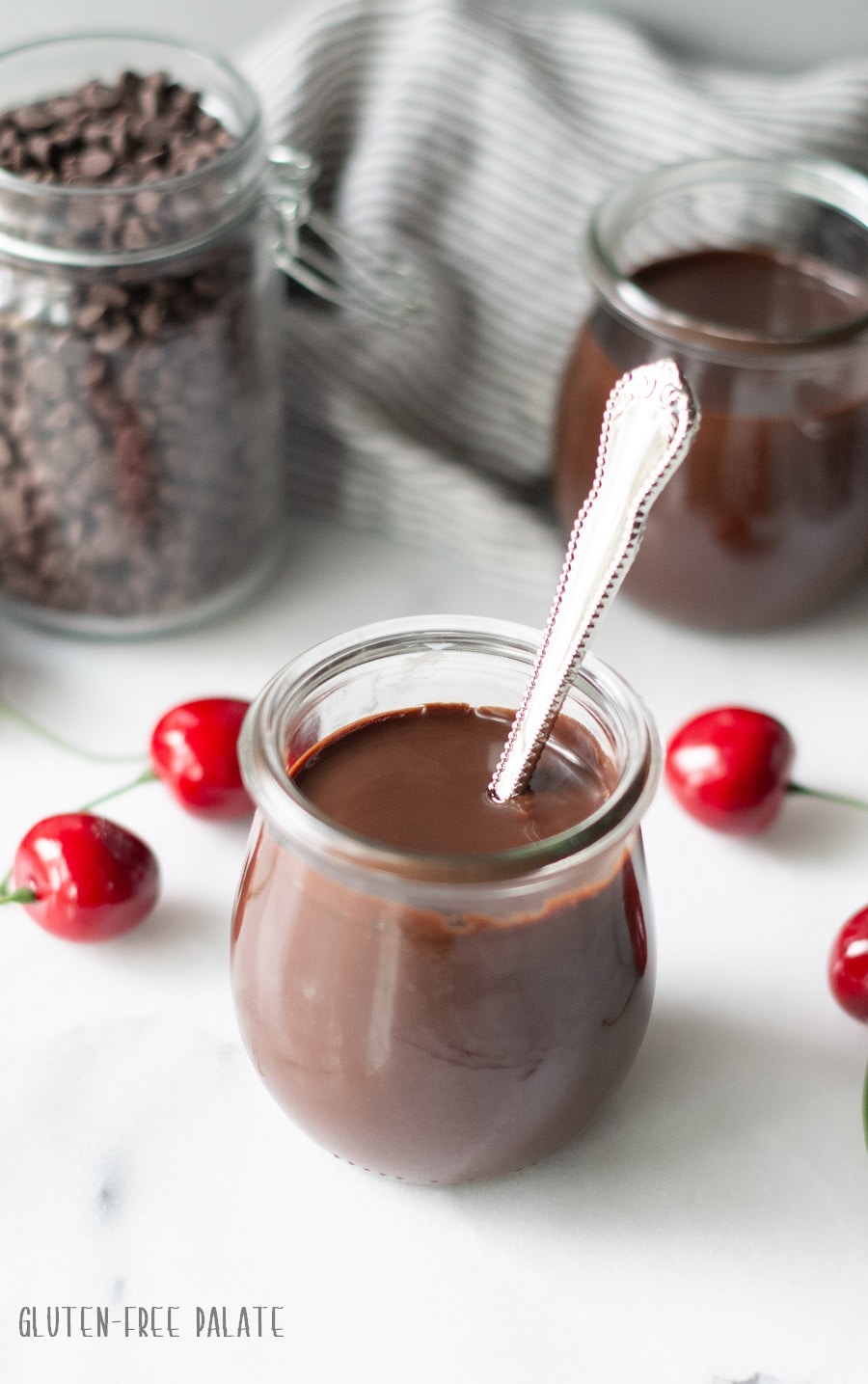 Homemade Chocolate Sauce from Gluten-Free Palate
You're going to want to make up a batch of this right now and keep it in your fridge for the next time a chocolate craving hits! It's really easy to make your own gluten free chocolate sauce with this recipe and some semi-sweet chocolate chips.
Enjoy Life Foods is celebrating this May! May is always an important month for them, as Celiac Awareness Month and Food Allergy Action Week are important times to raise awareness for the gluten-free and food allergy communities, and symbolic of how strong the bonds are among these communities. Our bonds make us stronger, and our community is truly a family!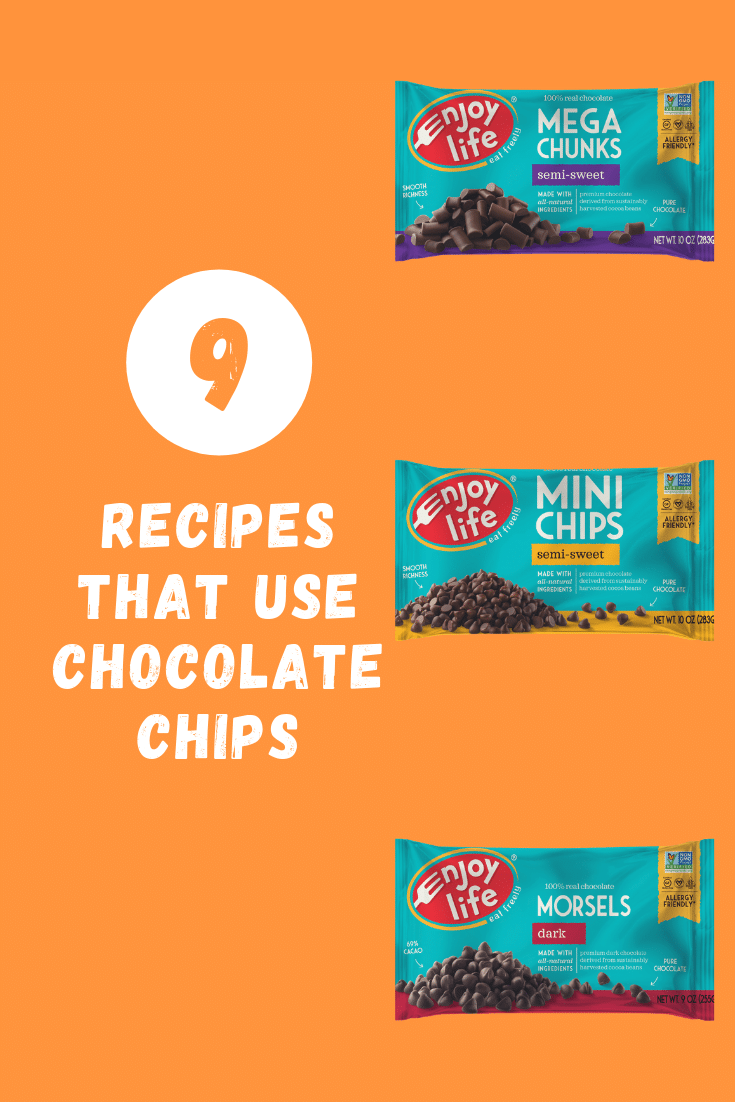 Allergy Friendly Chocolate
All of the recipes above feature Enjoy Life Foods Chocolate chips, chunks, or morsels. Here's more information about those products. You can order Enjoy Life Chocolate directly from their website or wherever you find allergy friendly foods.
Semi Sweet Chocolate Chips These mini chips are the perfect size for cookies, muffins, and so many other things. Dairy-free, nut-free and soy-free, you can eat freely knowing this smooth, semi-sweet chocolate is free of 14 common allergens, Certified Gluten-Free and Vegan.
Semi Sweet Chocolate Mega Chunks are big, bold, and recipe ready. With all the same benefits and allergy friendly goodness of the chips, just bigger.
Dark Chocolate Morsels Not only are these nut-free dark chocolate morsels delicious, but they are also free from 13 other allergens, too! I like to eat these right out of the bag, but if you can control yourself, they are perfect for your dessert recipes too.
I am pretty sure you have more ways to eat chocolate chips than you need! But we want you to be prepared when you have chocolate chips! Ha! In all seriousness, we love Enjoy Life Foods and we love their chocolate chips!
What types of recipes do you love to use your chocolate chips in? Drop me a comment below!