Looking for the best gifts for coffee lovers? Do you have a coffee snob in your world that enjoys endless coffee gifts? We have a few items that you will want to check out!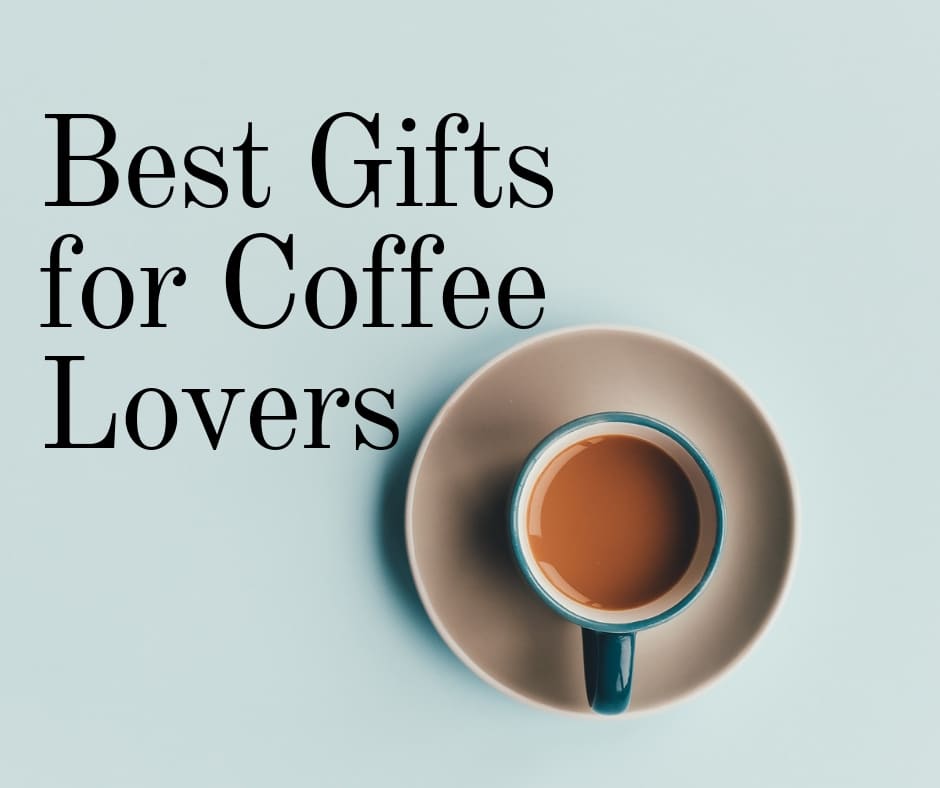 Coffee – The Perfect Way to Start the Day
Let's face it…Coffee in the morning is a MUST. I can't remember the last time that I've woken up and not instantly walked over to the coffee pot. I swear…it whispers my name in the morning!
And honestly, I don't mind at all. There is nothing quite like a good cup of coffee early in the morning. It's just that little boost of warm energy that I need to kickstart my day.
Boy, it is hard to imagine a time when I didn't love coffee. It's become such a staple in my life that I feel that it's just something that I'm expected to "do" every day, ya know?
Regardless, my love of coffee isn't going anywhere soon. I've just also recently discovered that there are a ton of other great coffee options out there as well. Did you know that they make chocolate candies that taste like coffee? I know! I was just as shocked!
With the holiday season approaching, there's no better time than now to start thinking about gift giving! If you have coffee snobs in your life, giving them a gift coffee related has to happen.
The good news? You can find so many great affordable gifts for coffee lovers with ease! If you are searching for the perfect gift for that coffee lover in your life, you won't want to miss out on these great options!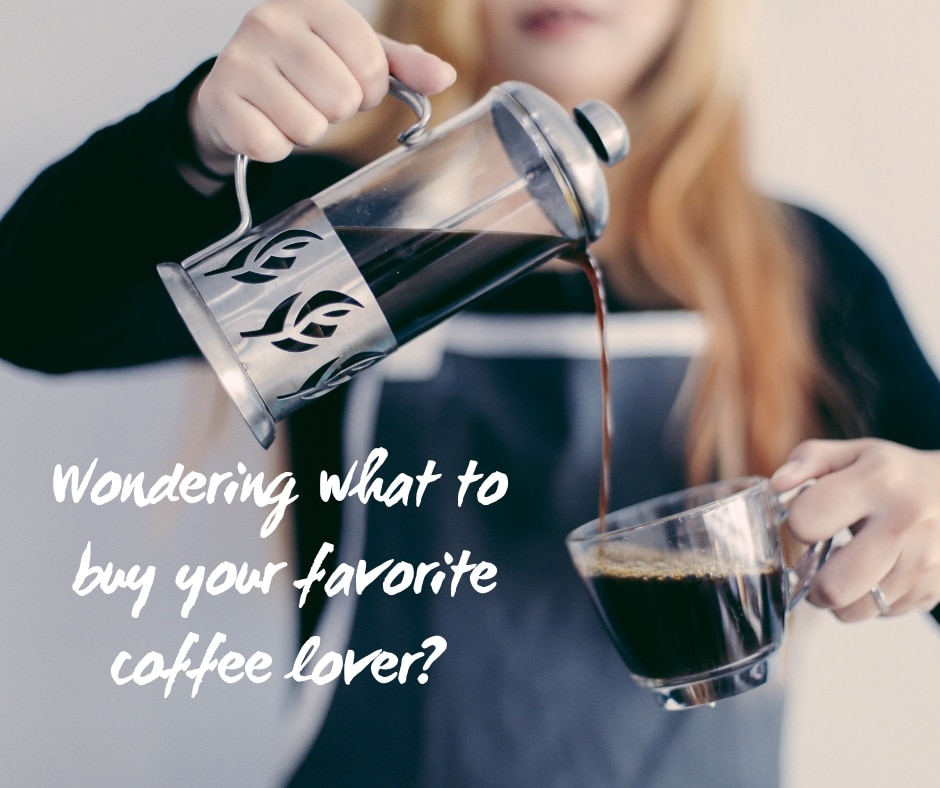 Affordable Gifts for Coffee Lovers
Here are a few affordable gifts that every coffee lover would love!
Stainless Steel Coffee Container
Keeping that coffee fresh is important! This stainless steel coffee container (affiliate ad link) will ensure that every brewed cup tastes perfectly fresh!

Stainless Steel Pour Over Coffee Pot
Not gonna lie…there's just something so elegant about this stainless steel pour over coffee pot (affiliate ad link) …It just seems like it would make some good coffee at home!
Coffee Necklace
Who knew that coffee could be so fashionable? This adorable coffee necklace (affiliate ad link) is the perfect addition to any wardrobe. Fancy it up by placing it in a beautiful gift box, and you've got the perfect holiday gift!
French Press Coffee Maker
I'm not just saying this…but if you've never had french press coffee, you are missing out. You may want to consider buying one of these French Press Coffee Makers (affiliate ad link) for your house, too! (Fair warning though…once you drink it this way, you'll never go back to your old coffee brewer again!)
Pour Over Coffee Maker
While I don't typically drink my coffee this way, I've read that this type of coffee machine makes a mean cup of joe! The cool part about this Pour Over Coffee Maker (affiliate ad link) is that it comes with a reusable filter as well!
One other great gift for coffee lovers to consider
While this next one is a bit more expensive, just think of it as a bonus for someone special in your life that was really, really good this year!
Coffee Maker Bar
This Coffee Maker Bar (affiliate ad link) machine can do it all. Want your coffee cold brewed? Done. Prefer your coffee pot to be a bit more like an espresso machine? No problem. Whatever type of coffee drinker you are, this coffee machine has you covered.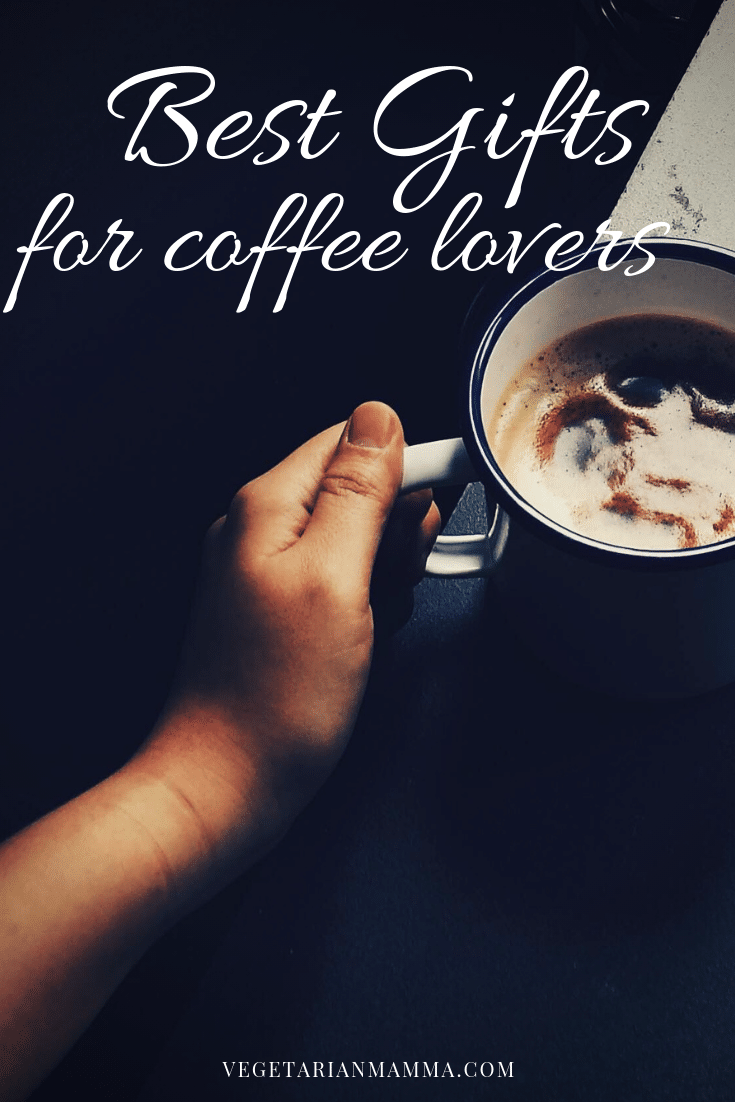 When it comes to finding the most affordable gifts for coffee lovers, there are so many great options! Keep in mind that sometimes, less is more as well! Even gifting them with a really great travel mug of a bag of freshly roasted coffee beans are going to be gifts that they will love!
I LOVE having extra travel mugs around the house because then that means that I can grab and go as I'm running out the door. Being a busy sports mom means that sometimes, from the moment that I wake up I'm already in go mode!
Some days, there just isn't time to sit down at the table and enjoy a cup of coffee…thankfully, on those days, I can grab and go right out the door taking my much-needed caffeine with me!
Whatever you decide to gift the coffee lover in your life this year, be excited about all the great options! Keep in mind that when it comes to the holidays, all that matters is that you do your best! It's ALWAYS the thought that matters.
And if you are having a hard time thinking up a gift for your coffee loving friend, maybe a fresh cup of coffee will do the trick of waking you and your senses up! If you love coffee mugs, you need to check out our favorite coffee mug list.
This holiday season, give the gift that will keep on giving each and every morning. Every time that they wake up and have coffee, they will think of you!