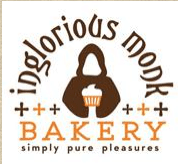 A little while ago, Elaine from Inglorious Monk Bakery emailed to see if I'd like to try their whoopie pies.  We had already tweeted back and forth a few times so I was familiar with their product!  So what is the HUGE selling point of these whoopie pies you might ask?  How about…
FREE FROM:
gluten
dairy
peanut
tree nut
soy
egg
GMOs
artificial colors and flavors
AND….they are delicious!

Needless to say I was VERY VERY and VERY excited to get my little hands on these guys!  I will not fib, the day they arrived in the mail I couldn't wait to sink my teeth into these pies.  The thought of secretly trying them and not sharing with my family…that did cross my mind! 🙂  BUT, I waited!  I was a good mamma!
My box came beautifully wrapped and with a hand written note.  Call me old fashioned, but I love hand written notes.  What a personal touch!  Love that!  The whoopie pies were beautifully wrapped and handled shipping well!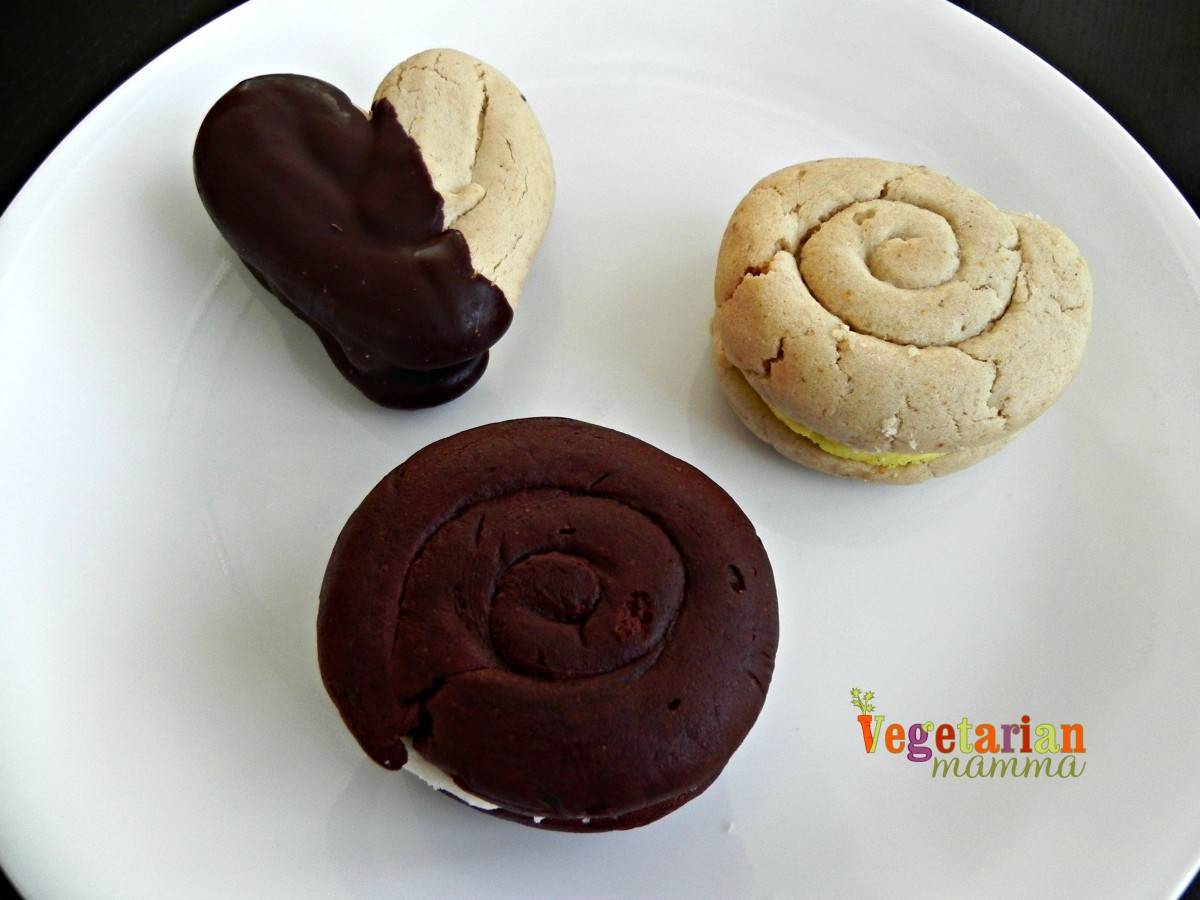 This was a treat that my entire family could enjoy!  So after dinner, we dined on these sweet treats!  I equally cut each one into four pieces 🙂  Fair is fair, right?  We each liked them all but everybody had their favorites!  My personal favorite was the lemon!
I have honestly not photographed my kiddos like this in a review before, but I KNEW these pies were going to be awesome and I wanted to catch their reactions!  These are totally real faces and reactions!
I will filled with delight to be able to see my kids enjoy such a tasty allergy free treat!  My little man just closed his eyes while he chewed and said "mmmmmmmm…"
The kiddos certainly know a good treat when they taste one!  Kids have a way of being very honest!
The pies will FULL of flavor, soft and moist! Even if you don't need to have "free from" treats, you will still enjoy these.  Matter of fact, I am pretty sure you won't be able to tell they are missing any items!  They are unreal.  I share alot of product reviews and I like alot of products.  Today, I am GUSHING with my love for these little pies!
I would highly encourage you to check out Inglorious Monk Bakery and check out all the flavors of their Whoopie Pies, here.
You can connect with Inglorious Monk Bakery at their website, facebook, twitter and pinterest.
A HUGE thank you for providing us free samples to review and for making such a delicious treat that my family can safely eat!  The opinions in this review are all our own!  The faces in the pictures tell the story!