Last April, in my work for the Gluten Free Food Allergy Fest, I got to do a TV spot at Bake Me Happy GF. I was so excited to be on location in their dedicated bakery to help spread the word about Gluten Free Columbus and the fest! I was able to meet the owners, who are amazingly friendly and gracious.
After we filmed our piece, I got a tour and some samples! Be sure to check our MI Gluten Free Gals post for pictures of the remodeled space!
Bake Me Happy is located in Merion Village and has retail hours Wednesday – Saturday. During those times you can stop by to pick up some sweet gluten free treats and a quick cup of coffee.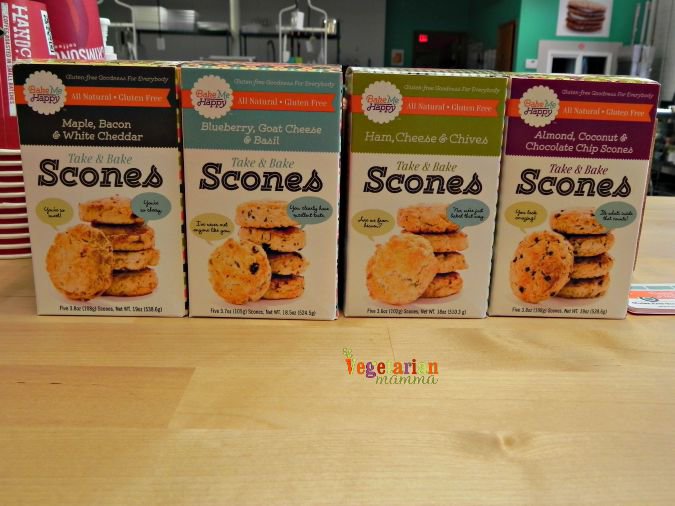 Bake Me Happy offers a large variety of traditional to nostalgic treats to frozen scones! The bakery also sources local ingredients such as Ohio maple syrup and Kerma peanut butter.
The ladies sent me home with a box of goodies to try! I was most excited about the Spongies and oh they were wonderful! Such a treat to have a gluten-free version of the classic twinkle!
All of the treats were amazing, just like the lovely staff! You can purchase the goodies on location as well as many other retail spots around central Ohio! I have picked up some Spongies at Raisin Rack! YUM!
To learn more about Bake Me Happy, visit their website.
Leave a comment telling me your
FAV baked good!
What do you love?