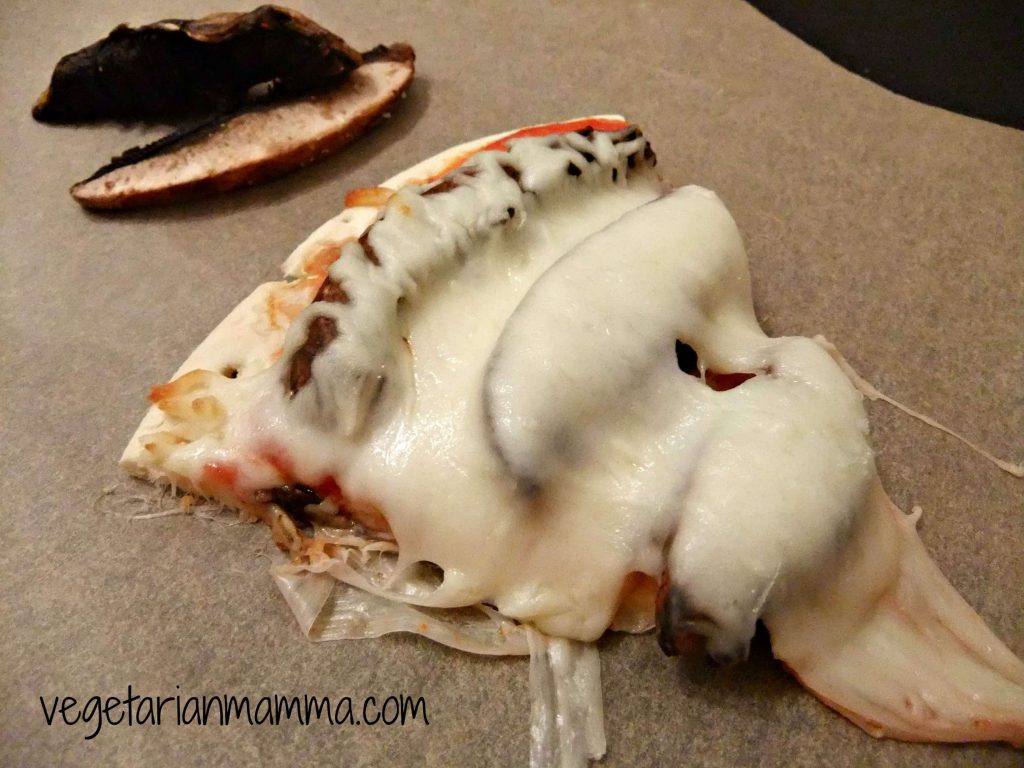 YUM, pizza!  We like to have pizza quite frequently at my house.  Its one of those meals that you can adapt to fit everybody's tastes.  That makes everybody happy!  I like that!  I use this recipe to craft my pizza dough!
Balsamic Portobella Pizza – #glutenfree
Ingredients
1 batch of pizza dough
1 cup of tomato sauce
3 large portobella mushrooms, cut into wedges
2 T balsamic vinegar
2 cups cheese (dairy or non dairy mozz)
Instructions
Preheat oven at 350.
Prepare your pizza dough.
Pour balsamic vinegar into shallow bowl. Marinate mushrooms for 5 minutes.
Spread tomato sauce on pizza crusts, top with mushrooms and cheese.
Bake pizza for 5 minutes or cheese is melted.
Enjoy!
Notes
This recipe uses the pizza dough recipe in the provided link. I typically make my pizza thin and get 2 10-inch pizzas. If you use you own dough or frozen crusts, please be sure to read the recipe/package directions to adjust baking temp and time.