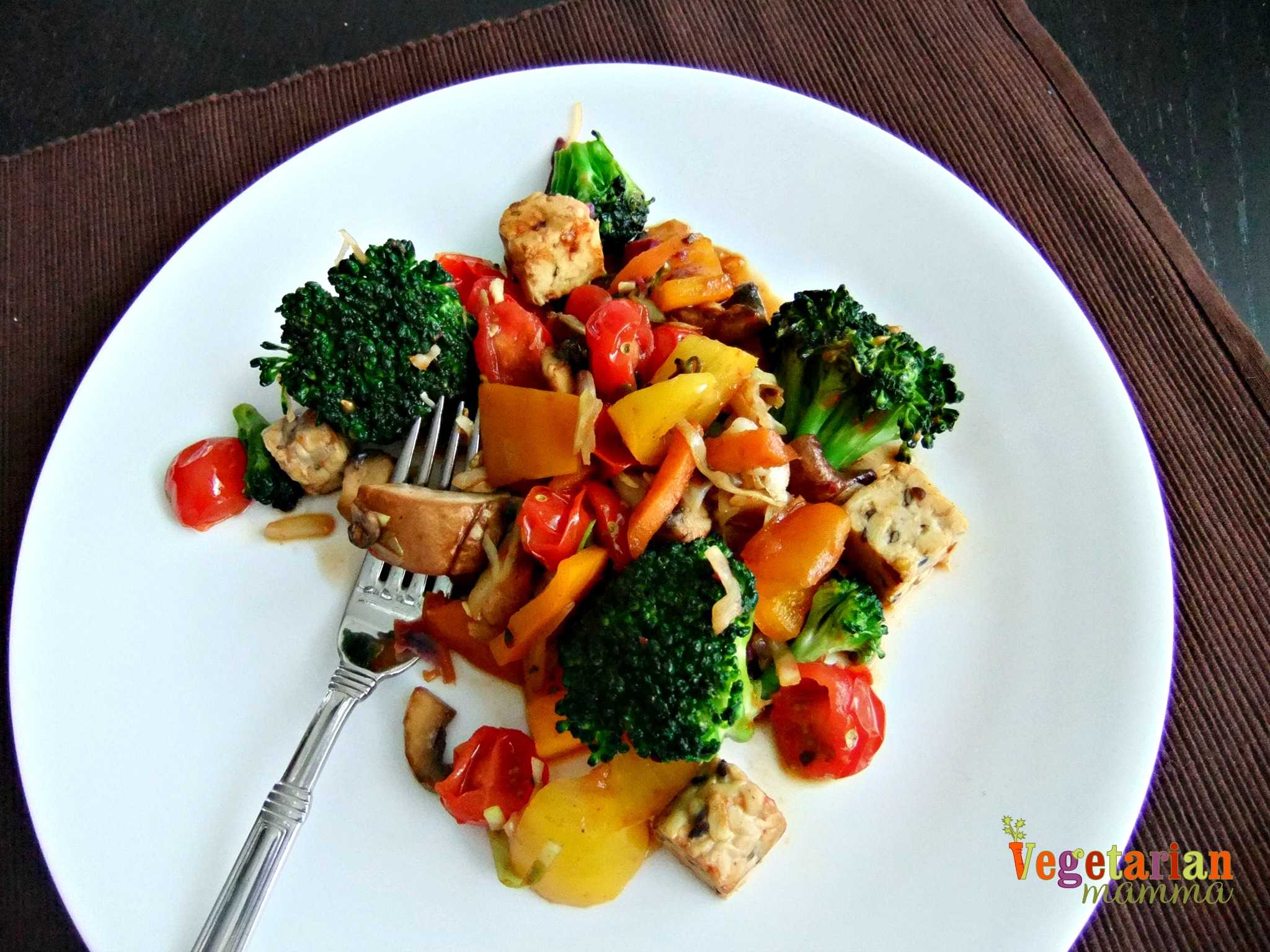 There is something to be said about the ease and taste of a stir fry! You can use specific ingredients or just whip up something that is in your fridge!  Its a great way to take care of left over veggies!
In April, I participated in the GFAF expo in Chicago!  I met so many great people and tried some great products!  I was so happy to find Two Fat Guys Gourmet Sauces!  One of our awesome sponsors (check our sidebar!) These sauces are gluten free, fat free, cholesterol free and free from high fructose corn syrup. I enjoyed the mild sauce!  This sauce is perfect for this stir fry!
BBQ Tempeh Stir Fry – #glutenfree #vegan
Ingredients
1 T oil of your choice
2 cups broccoli florets
2 bell peppers, deseeded and sliced
½ package of tempeh, cubed
2 cups cole slaw mix or shredded cabbage
8 oz of baby bella mushrooms
1 cup cherry tomatoes, havled
2 T BBQ Sauce
Instructions
Heat your wok to 325 degrees F.
When your wok as come to temperature, heat oil for 30 seconds.
Add broccoli and cook for 2 minutes.
Next, add bell peppers and cook for 2 minutes.
Add cubed tempeh and stir fry for 1 minute.
Add slaw mix, mushrooms and tomatoes. Stir fry for 3 minutes.
Unplug wok, stir in BBQ sauce.
ENJOY!
Notes
You may need to slightly adjust your cooking times depending on how "done" your like your veggies. I like mine a little crunchy!