Looking for the BEST gluten free quiche recipes? Learn all about quiche and how to make a delicious quiche for your next brunch!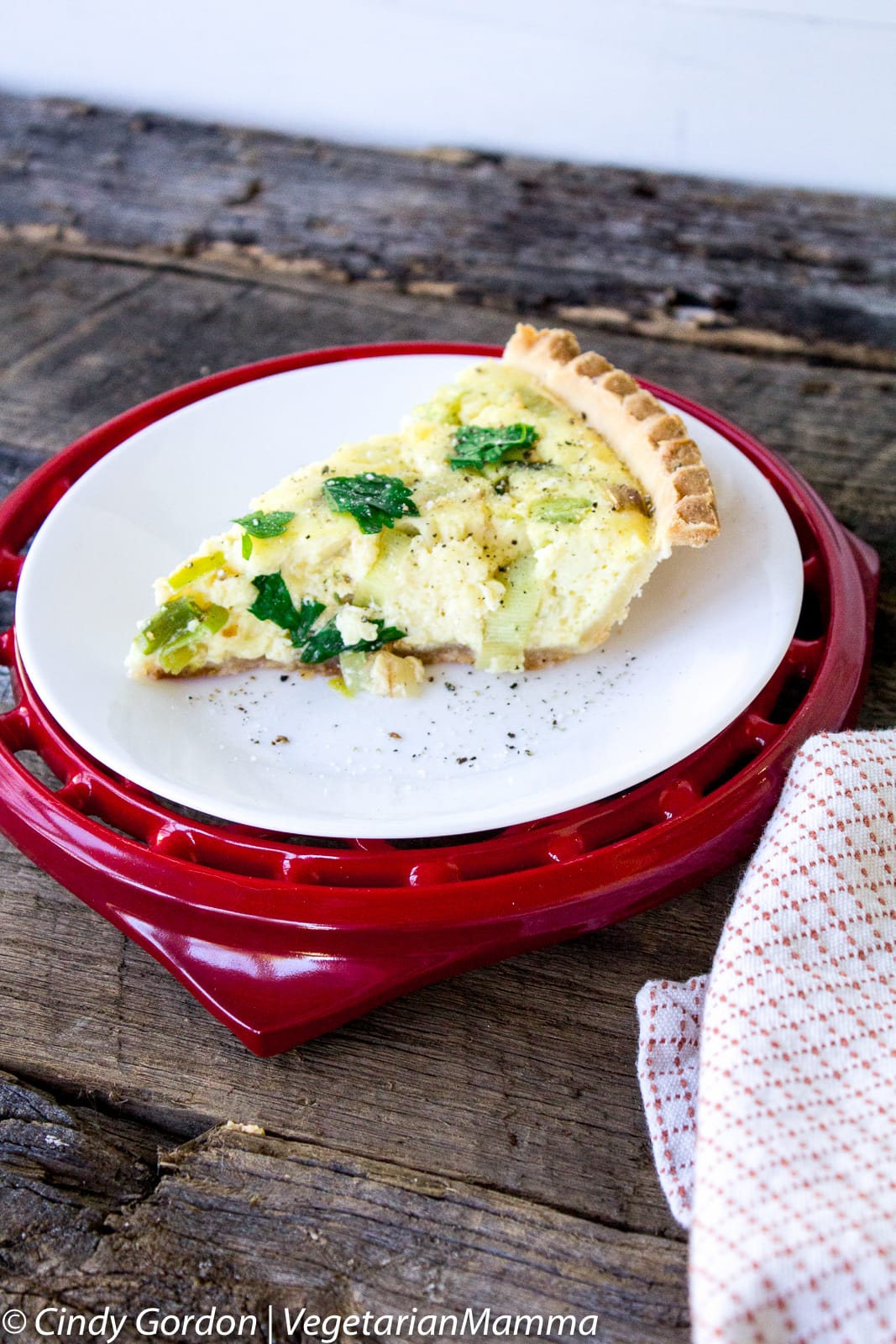 Quiche was always something that I really enjoyed back when I ate gluten, but it was never something that I made. For some reason I thought that it must be difficult to make a quiche, but it turns out that I was so wrong!
With the help of a pre-made gluten-free crust, gluten free quiche is a simple to put together dish and always a crowd pleaser.
Quiche was originally a German dish, popular in a region that would eventually be taken over by the French. The German kingdom of Lothringen would later be renamed, 'Lorraine' by the French and that is why you'll often hear people refer to quiche by its formal name, quiche lorraine.
That original quiche recipe was very much not vegetarian, and involved an egg custard with smoked bacon. Later, someone thought to add onions, and then to add cheese, and now you can pretty much make quiche with anything you'd like inside of it.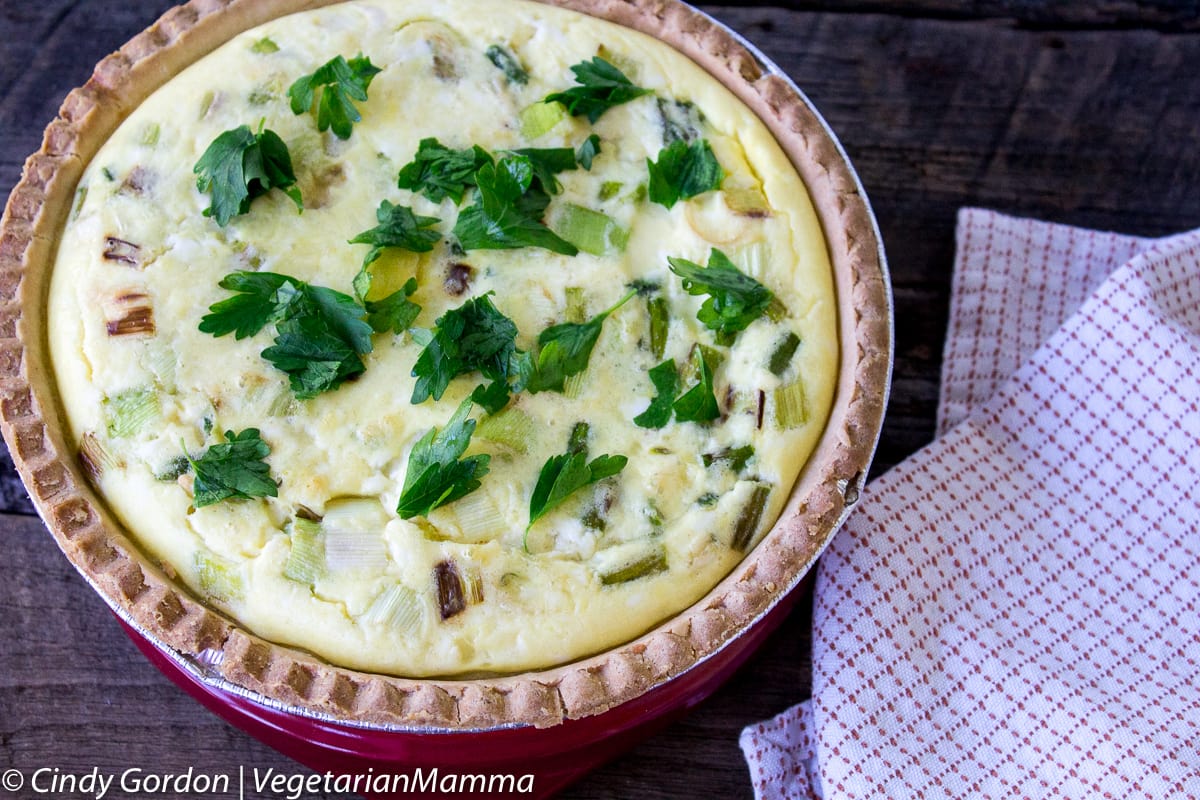 The dish became popular in the United States sometime after WWII, purportedly brought to the attention of U.S. cooks by Julia Child and her French cuisine cookbooks.
Luckily for us, quiche has stuck around as a basic recipe for home cooks due to its simplicity and deliciousness. Just add a salad and you have an entire meal ready to go!
For more of the basics and history of Quiche you can read more here or here.
The basic recipe for quiche is fairly simple, and requires just a few ingredients: eggs, milk, and cheese. You'll also need your favorite savory crust.
Vegetables, herbs, and even meat substitutes can be added in hundreds of different combinations.
I love coming up with new vegetarian quiche recipes, and I've collected them all here so that they are easy to find. Pin or bookmark this page so that you can find it when you're ready to cook a quiche for your family or friends!
Vegetarian Mamma's Gluten Free Quiche Recipes: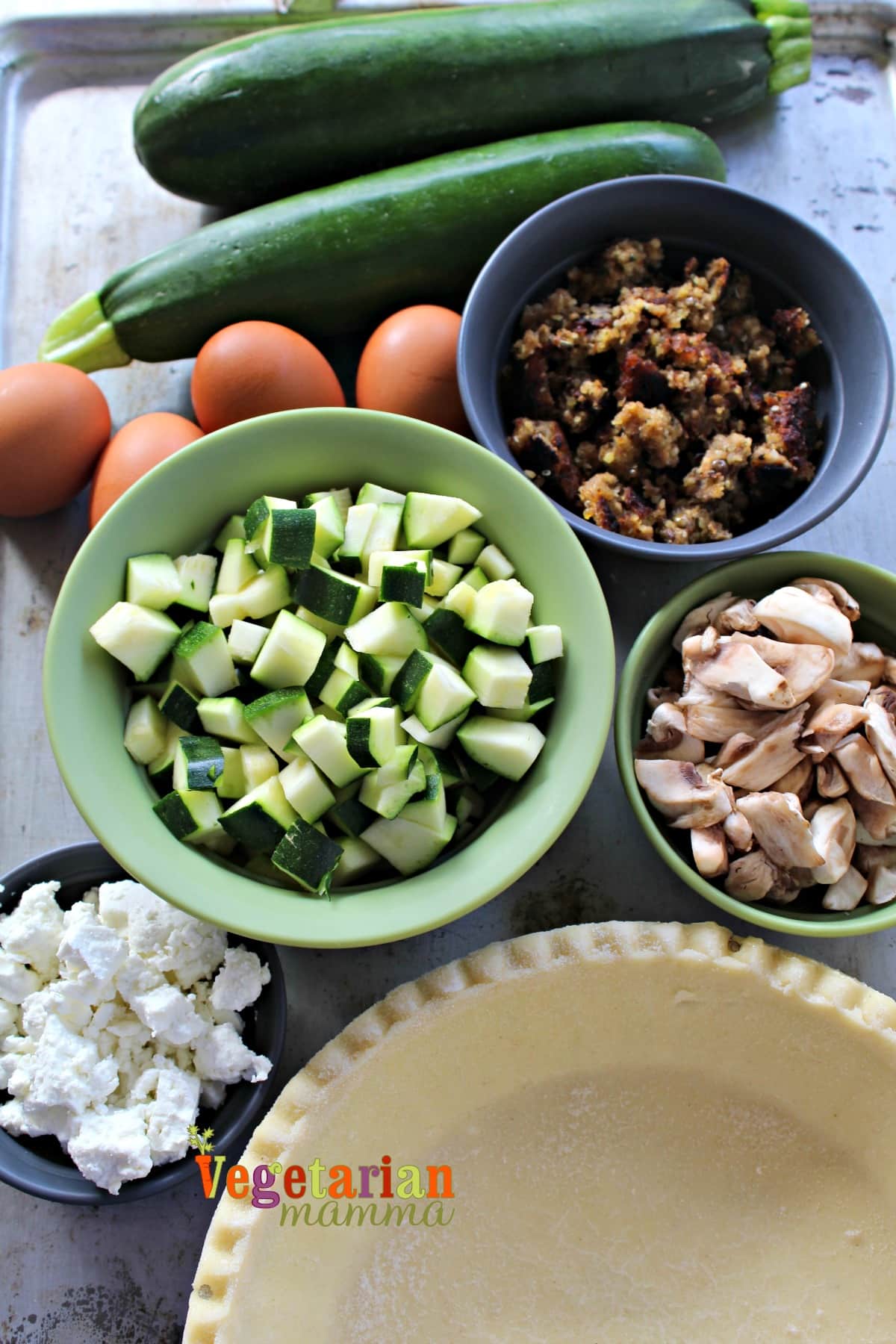 This is the BEST zucchini quiche recipe you'll find. It includes vegan sausage, mushrooms, and goat cheese.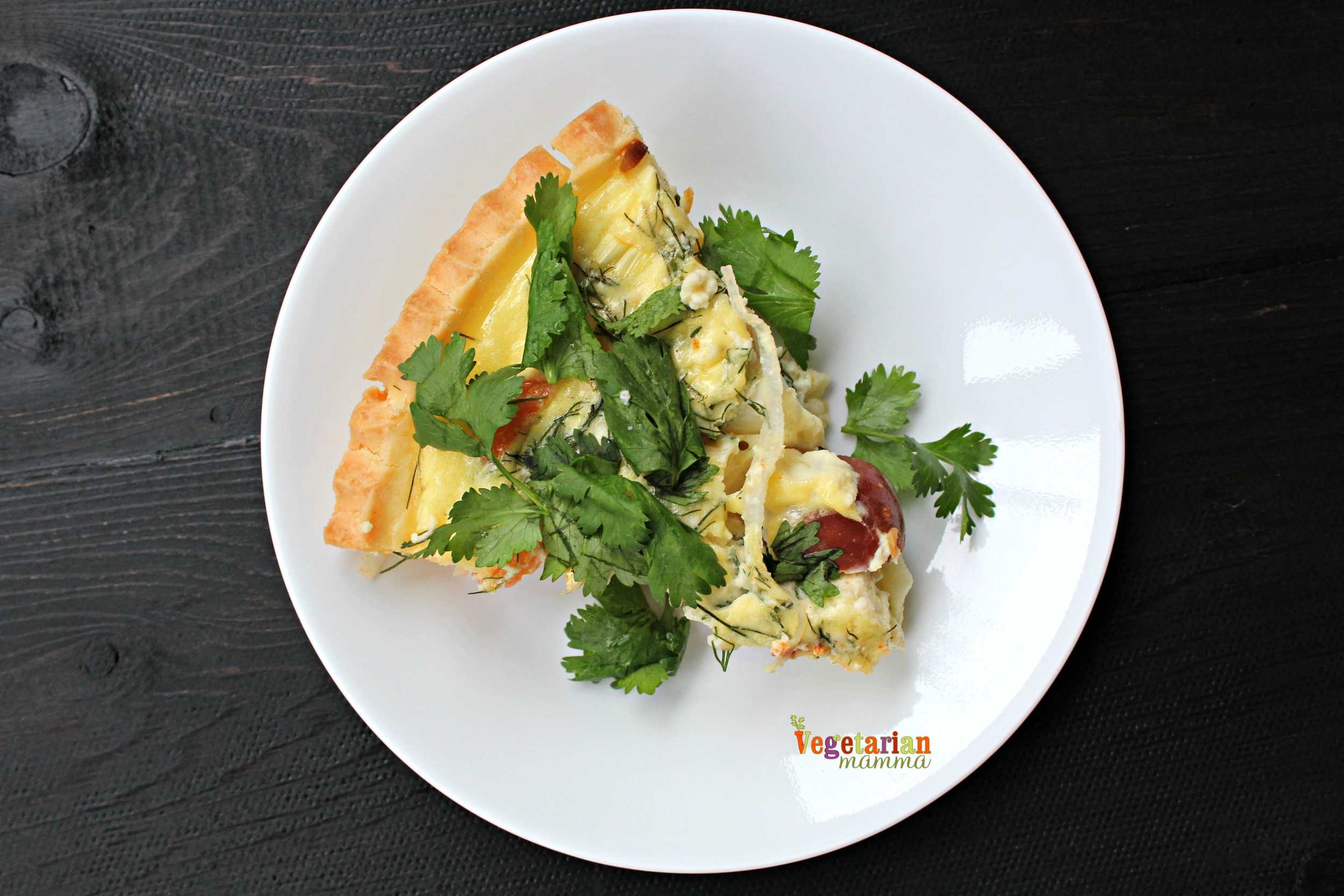 Learn how to take anything you find at the Farmer's Market and turn it into a delicious vegetarian quiche.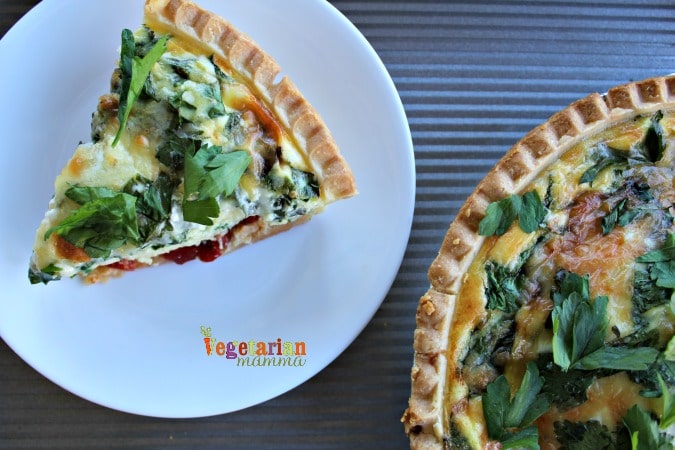 This gorgeous quiche is full of roasted red peppers and baby spinach. It's sure to impress your guests or your family!
Simple Quiche – Spinach + Roasted Red Peppers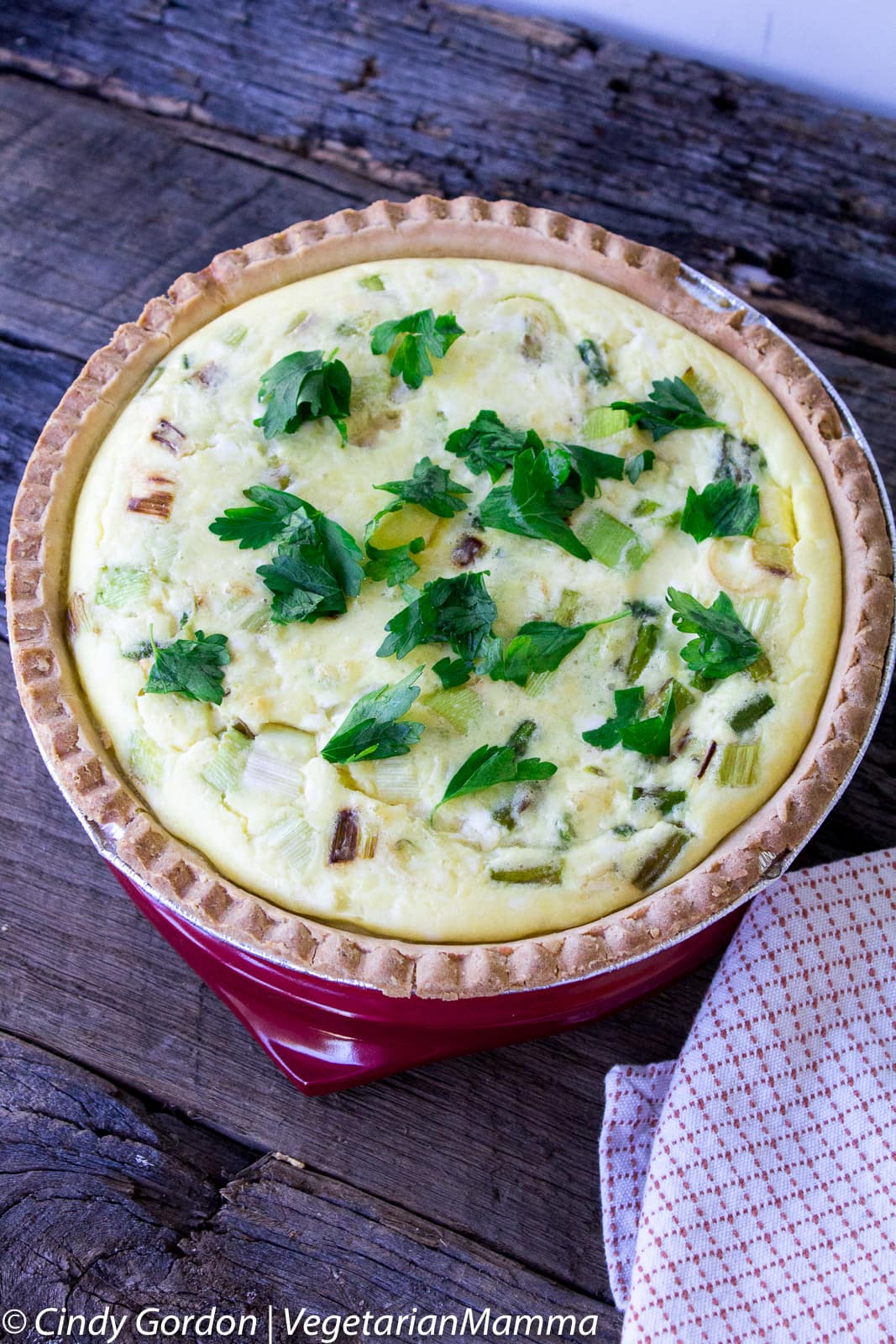 Leek and Asparagus Quiche is a simple recipe that highlights the mellow flavors of spring vegetables. Perfect for brunch!
---
Let's talk! Leave me a comment telling me if you are a quiche lover!? We talked a lot about Gluten Free Quiche Recipes today! Which quiche above do you want to try first?