The best U.S. cities for gluten and dairy-free dining right at your finger tips! If you've ever been wondering where to travel when you live with food allergies, THIS resource is for you!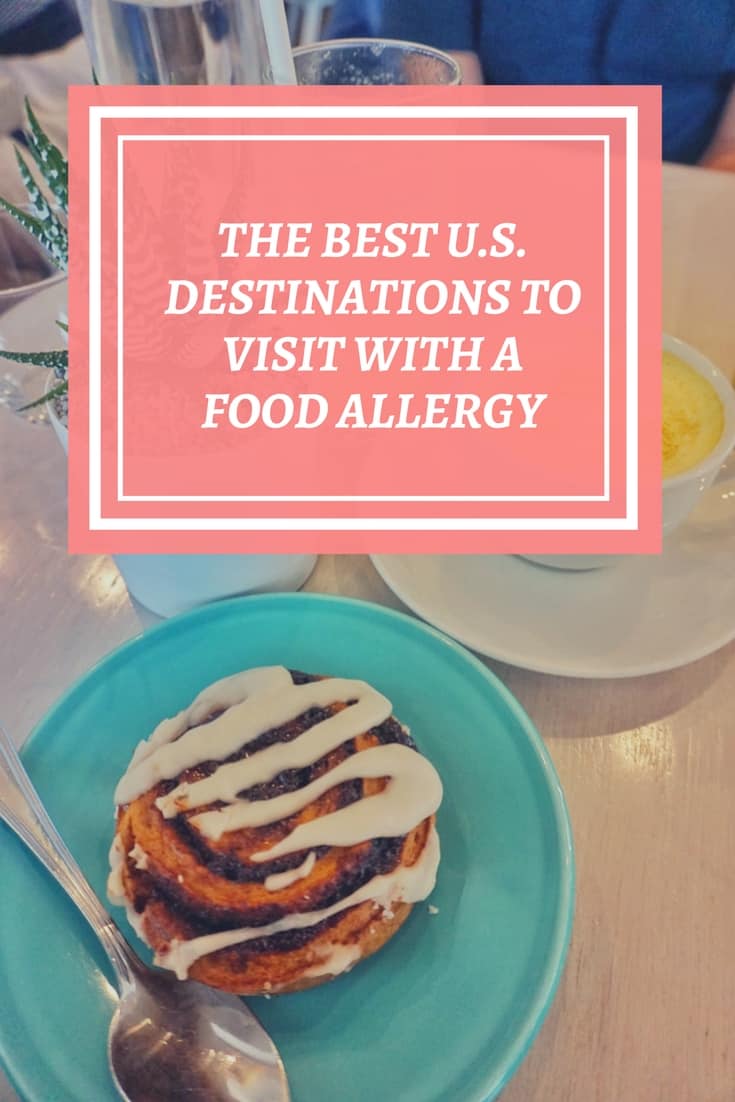 Today, I am SO excited to introduce you to Laura from Lets Go Little One. Laura and her family LOVE to travel and they do not let allergies stop them!
Laura shares travel tips, destinations and ALL things travel on her site! She also has a beautiful instagram feed! She is SUPER knowledgable about traveling while living gluten-free and dairy-free!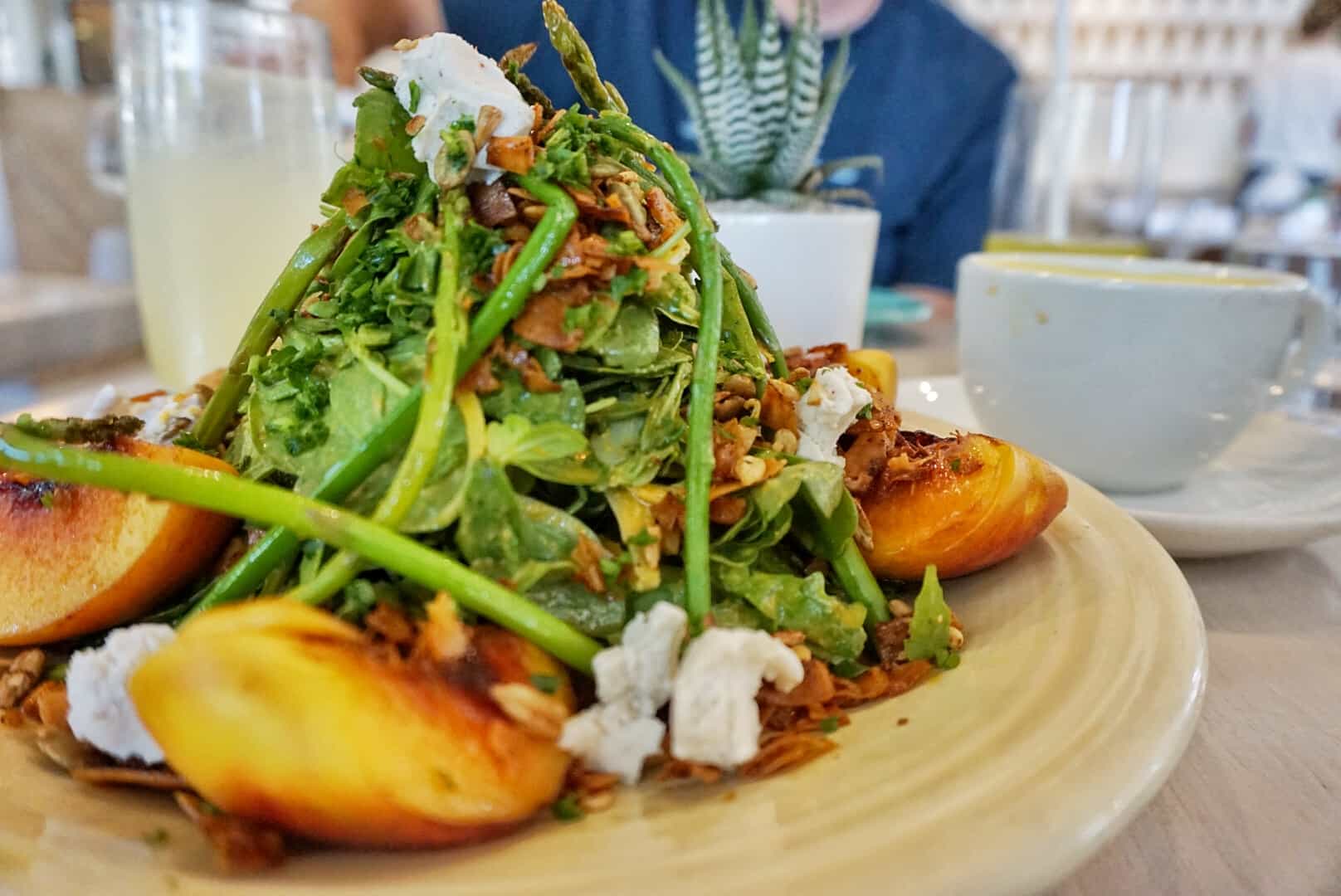 Like so many other children, my son has dietary restrictions. He is gluten- and dairy-free. We also love to travel – which makes it tough to find options for him while we're on the road!
So, it's important for us to choose travel destinations where we'll have restaurants with gluten- and dairy-free options.
And lucky for us, restaurants around the world are becoming more and more sensitive to dietary preferences and needs. Here are my favorite U.S. cities for restricted diets:
Portland, Oregon
Portland is the obvious front-runner. Portland has numerous fully gluten-free kitchens. And if you're vegan or dairy-free, Portland also has you covered.
This is a must-visit city for anyone who likes food, and especially if you have dietary restrictions. If you're a meat lover, GF Chef has you covered.
For a plant-based menu, check out Thrive. And if you're craving something sweet, you'll have plenty of options – we loved our visit to Petunia's Pies & Pastries.
Los Angeles, California
Los Angeles is many things, but one place it really excels is its acceptance of different people – and that holds true for those with unique dietary needs. I also happen to call Los Angeles home!
While we were lured in by the beach, what really sold us on living here was how easy it would be for us to pop out for a meal and not worry about accommodating my son's needs.
Two of my favorite plant-based restaurants are Gracias Madre and Café Gratitude. For vegan Japanese food, you can check out Shojin who also has an allergen-free kids menu. Or at M Café in Beverly Hills, you can even get your avocado toast fix sans gluten. And Crossroads on Melrose has a ton of gluten-free options to check out too.
Denver, Colorado
Denver is one of my favorite places in the country to visit, which makes things so much easier since they are so flexible with dietary needs.
Perhaps it has something to do with how outdoorsy and close-to-nature the city is. For fully gluten-free options, check out Just Be Kitchen in Denver or Fresh Thymes in neighboring city, Boulder.
For quick eats, you can grab a sandwich at Olive & Finch. Or, if you're feeling extra healthy, sit down for a meal at True Food Kitchen.
Austin, Texas
Austin's city motto is "Keep Austin Weird". Although it's not actually a super weird city in the traditional sense of the word, it is definitely unique.
And that is further reflected in their adaptiveness to different dietary needs. If you've got a sweet tooth, head to Sweet Ritual, a vegan, gluten-free friendly bakery and ice cream shop.
For gluten-free burgers, check out Hut's Hamburgers or if you're craving Italian, Olive & June serves homemade, gluten-free pasta.
New York, New York
New York City is so massive, and filled with so many different people, it's bound to have food options for just about everyone.
So, while NYC isn't particularly progressive on the dietary front, you'll still have plenty of options. For tacos on Bleeker Street, check out Tacombi.
If you're looking for fresh, seasonal, farm-to-table food, check out Hearth. Or you can find really great fast-casual eats at The Little Beet Table.
Wherever you end up traveling to, the most important factor in your dining experience is going to be how prepared you are. Arrive having already researched the restaurants you'd like to visit, make a few reservations, and have a few back-up plans in case one doesn't work out. Have fun and happy travels!
Thank you to Laura for guest posting for us today! If you are looking for more travel posts, be sure to visit our travel section!
---
More information about Laura:
Laura Gibbons lives and works in Venice Beach, CA with her husband, son, and dog. When she's not traveling with her family, Laura is usually at Disneyland with her son or planning their next trip. Let's Go, Little One is her way of sharing tips and encouraging other families to get outside and share adventures together! You can read more on her blog Let's Go, Little One (letsgolittleone.com) or follow along on Instagram (instagram.com/letsoglittleone) or Twitter (twitter.com/letsgolittleone).
---
Did we miss a city? Leave me a comment below and tell me where you like to dine !