Mornings can be quite hectic. Get in the habit of prepping at the start of the week, so you can easily prepare these Busy Morning Breakfast Eggs all week long.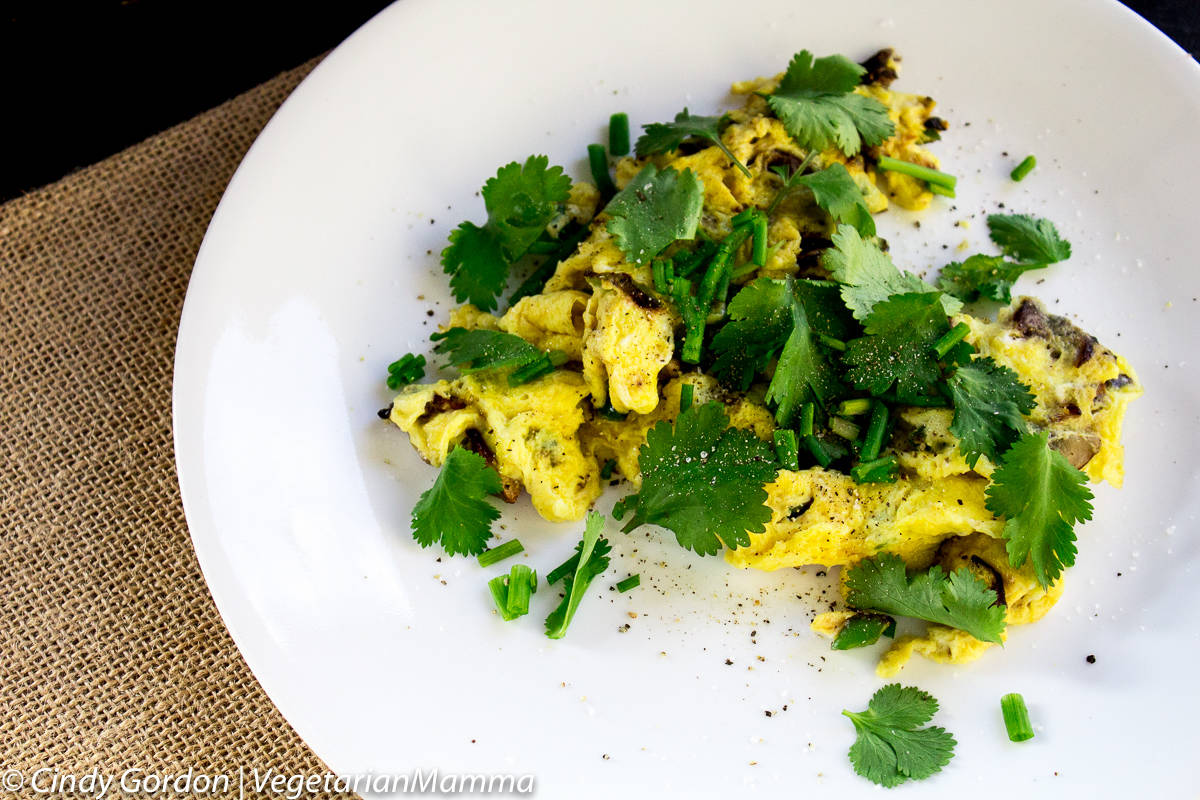 I am the first to admit that our morning schedule, especially during the school week is CRAZY.  Yes, that deserved ALL CAPS. It can be nuts.  I usually forget about myself. I get my coffee, get the kids breakfast, pack lunches, get the kids off to school then I start into my day.  Whoops, did I eat breakfast?
Typically, the answer is no. I often forget about myself. I recently found that if I prep some breakfast goodies at the start of my week I am more adapt to actually eat breakfast.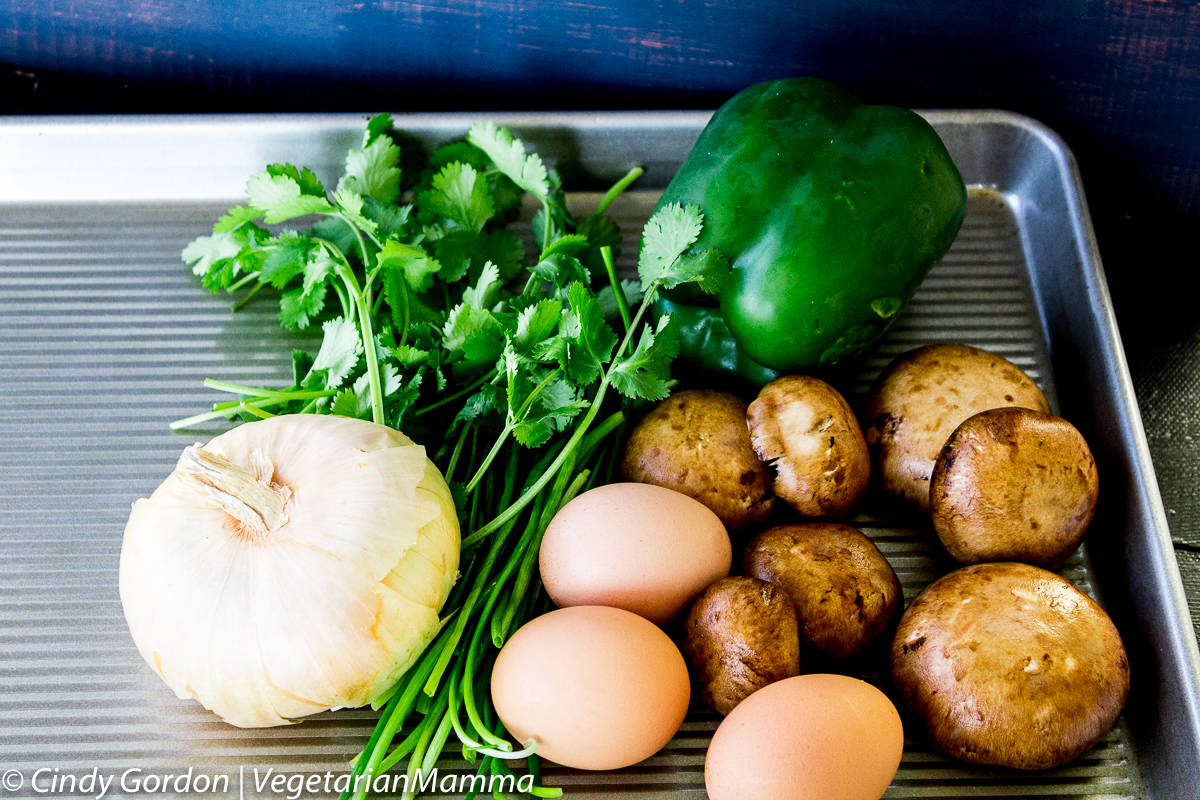 I found that if I dice up some of my favorite vegetables and put them all into a container, I can easily scoop some out to make a scrambled egg plate for myself.  Of course, I make sure that I have some fresh herbs to top my breakfast with. That is half the flavor! Fresh herbs bring a TON of flavor to your plate.
I package the herbs and the veggies apart from each other.
Do you LOVE breakfast? Check out these Paleo Pancakes from Noshtastic. I think you'll be in love!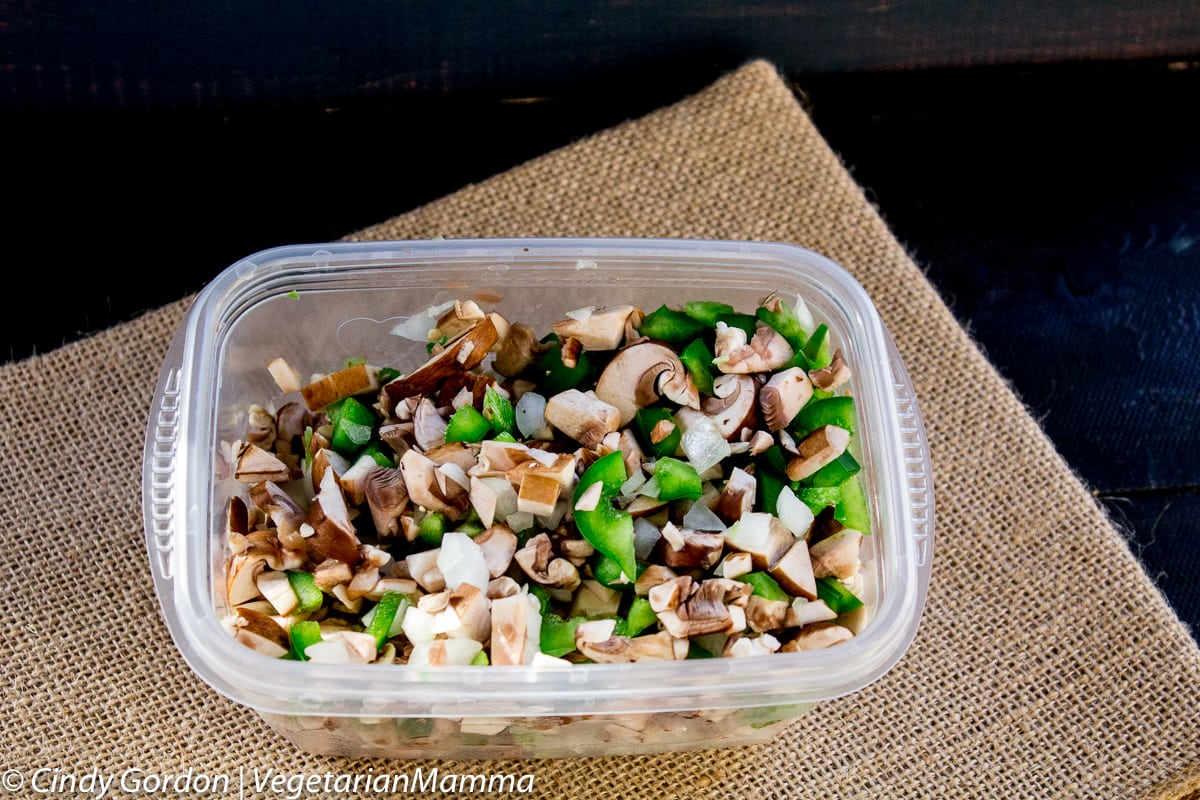 It doesn't get much easier than this! I heat some oil in a small skillet.  Toss in 2-3 spoon fulls of my mixture. Saute that delicious stuff…whisk 3 eggs with some water and pour onto the veggie mixture. Then I let the eggs cook! Then I season with salt and pepper and top with herbs! DONE, so quick and I can goggle it up while I am making the kids lunches! Easy peasy!
Want to get a little more specific? Check out these easy measurements…

Busy Morning Breakfast Eggs
Author:
Cindy Gordon (Vegetarian Mamma)
Ingredients
1 cup diced onion
1 cup diced green bell pepper
1 cup diced mushrooms
½ cup diced fresh chives
½ cup diced fresh cilantro
Eggs (2 for each serving)
1 T oil (for each serving)
Instructions
Put onion, pepper and mushrooms into a resealable container with a lid.
Put herbs each in their own container.
When ready to eat, put a dash of oil into a small skillet. Then put 2-3 spoonfuls into the skillet and saute.
Once veggies are soft, whisk 2 eggs with 1 T of water. Pour onto veggies. Cook and stir a few times.
Put cooked egg mixture on a plate, season with salt and pepper. Top with fresh herbs.
ENJOY!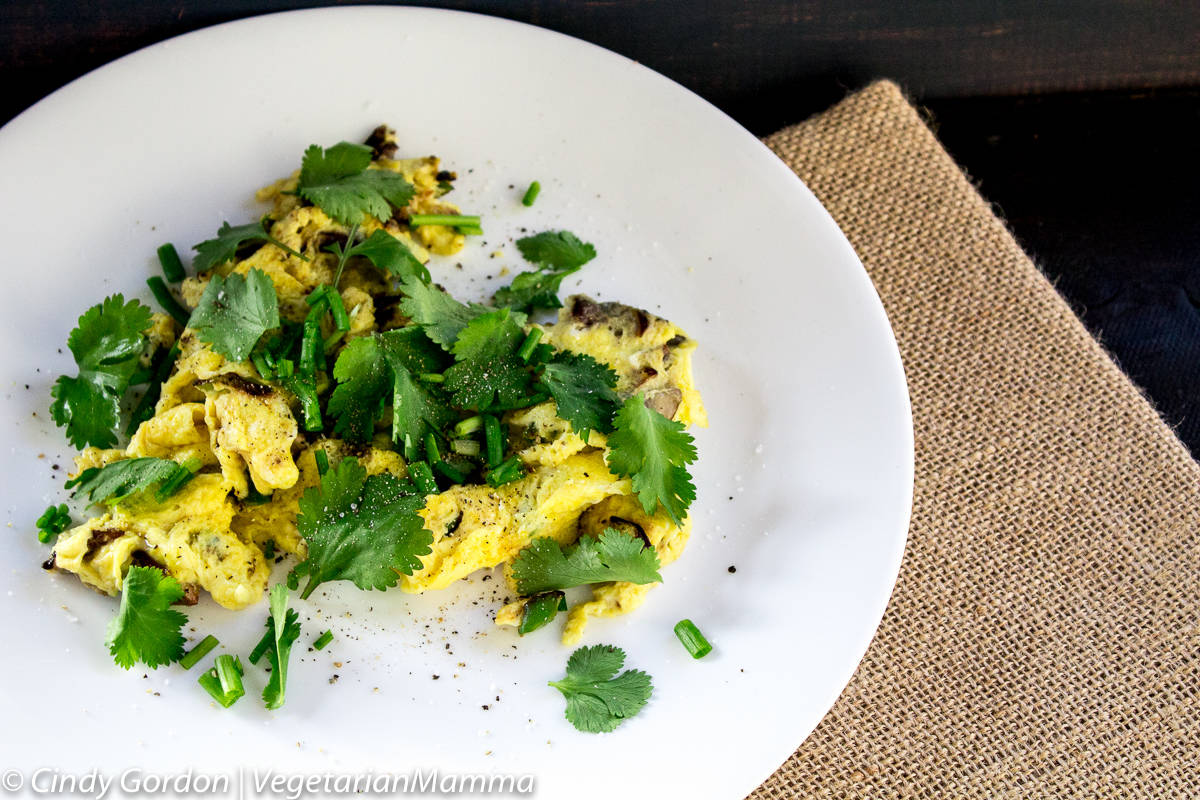 Hungry for more gluten-free breakfast recipes? Be sure to check out our recipe index. You can also visit our Amazon store to see our favorite gluten-free products and kitchen equipment! This post contains an amazon affiliate link.
Let's talk! Leave me a comment telling me what your favorite breakfast recipes are? What do you like to eat in the mornings? Do you have any breakfast hacks or tricks to share?