Summer is fast approaching, which means camping season is among us! Do you travel with your pets? Be sure to first brush up on Camping Etiquette When Camping With Your Pet!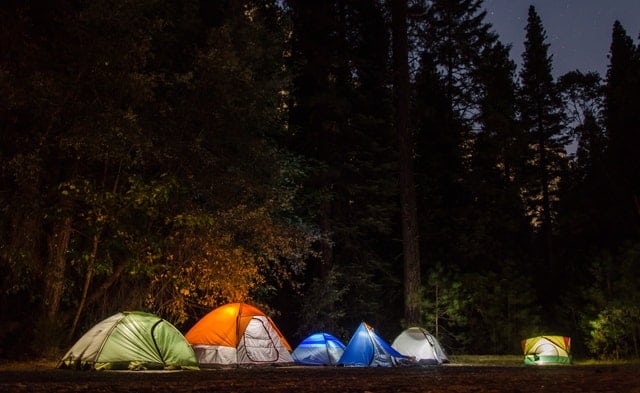 Spring and summer months mean that camping season is closing in and it's time to get that camping gear ready for your one, of hopefully numerous, camping trips.
While it's important to make certain that you and your family have your camping etiquette refreshed and ready to go for camping season, it's just as important to ensure that your camping etiquette for camping with your pet is tuned in as well.
Planning on taking your family pet along with you during your camping adventures this summer? Check out some important camping etiquette tips that are a great refresher for you, and your pet!
Camping Etiquette When Camping With Your Pet
Your tent (affiliate ad link) or camper isn't soundproof. When camping with a pet, remember that your neighbors and people in the campground can hear every bark or pet noise that may be coming from your site. If you plan on taking a trip for the day, leaving your barking dog is frowned upon by the majority of other campers. No one who is remaining at the park for the day wants to hear your pup barking continuously until you return! If you plan on taking your pet camping, then plan on making certain that your pet abides by the same quiet hours and etiquette that you expect for yourself and your family.
Bring those "waste" bags (affiliate ad link) with you. While it may not be a habit that you practice at home, if your animal "messes" at the park or campground, please be prepared to clean up after them. Campgrounds and state parks offer a ton of great green space that is available for all campers to utilize, so be aware by not letting your animal "mess" it up when they have to go. Cleaning up after your pet takes top priority when it comes to having great camping etiquette!
Research and make certain that the campground or state park that you are wanting to camp at is pet-friendly before you book! Nothing is more frustrating for you or for the other campers than having someone show up at the campground with a pet when the campground isn't pet-friendly. Do your research before booking to ensure that you're following all the rules.
Never let your dog roam around off the leash. No matter how trained your pup is, or how much you are tempted to just let them roam, don't. While your dog may have been trained well to react to the surroundings at your home, being in a new location with new temptations, noises and distractions can be a whole other story. Respect the campground and the other campers by keeping your pup on its leash (affiliate ad link) when you're out and about in the campground.
If your animal reacts or acts aggressive towards another person, it's time to keep them away from others. Scratching, biting, growling, and hissing are all big no-no's when it comes to how your animal should act in and around others. If your pet can't behave, it's time to keep them inside and away from others.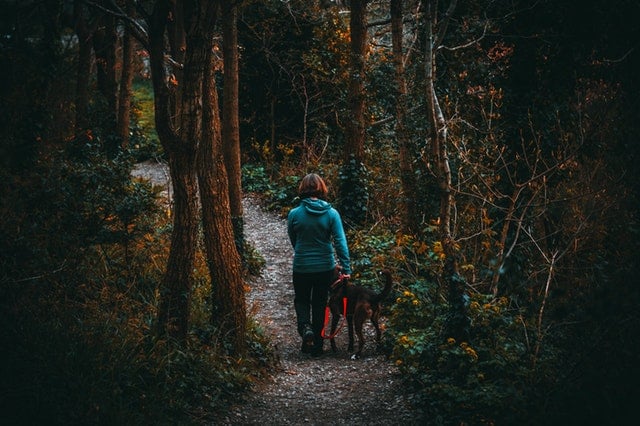 With camping season almost here, it's important to understand and value camping etiquette when it comes to your pet. It's so much fun to be able to bring along your pet when camping as a family, but only if your pet behaves in a way that affords everyone to have a good time as well.
If you know that your pet is going to be disruptive, then consider finding alternative options for them to stay at until you return from your camping journey. As long as your pet can abide by the simple suggestions of camping etiquette above, your family and your pet will have plenty of fun camping adventures together this summer!
This post contains affiliate ad links.
Let's talk! Have you ever taken your pet camping? What tips do you have? Leave me a comment below!