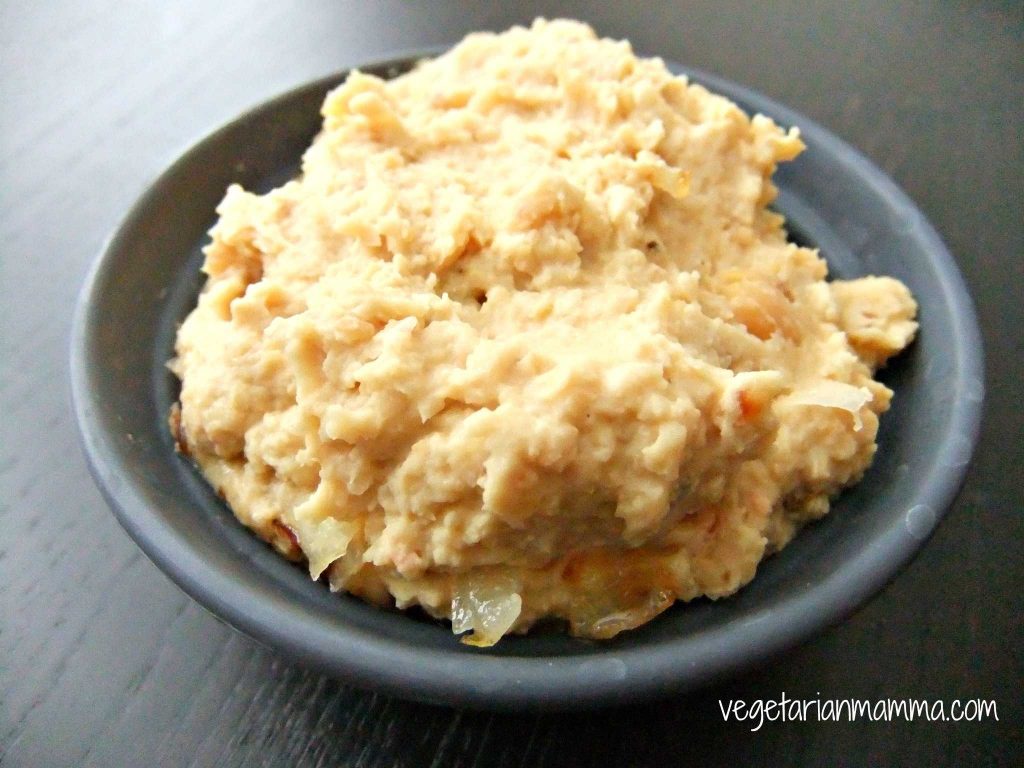 Caramelized Onion Hummus – a great snacking recipe!  Perfect for dipping chips, crackers and vegetables.
If you are a reader of the blog, you have read many times before that we love dips!  Hummus is one of our favorite things, but with Toddler Veg's diagnosis of multiple food allergies including peanuts/tree nuts we have stayed away from store bought hummus. So we have had fun creating our own at home.  Honestly the ingredients are simpler and our home products are tastier! Just by simply using caramelized onions in this hummus recipe it takes it up a notch! Caramelized Onion Hummus, will be your new favorite!
Carmelized Onion Hummus
Ingredients
1 can of chickpeas or dry bean equivalent
olive oil
½ onion, diced very small
Instructions
Heat 1 T of oil in pan and carmelize the onions. It should take about 8-10 minutes. Add more oil if needed.
Puree drained chickpeas and onions in a food processor. Add a touch more oil if too dry to mix.
When hummus is smooth, enjoy!

*This post contains an affiliate link