If you are looking for a reasonably priced relaxing getaway, look no further than Cave Hill Cabins in Adams County Ohio. This large property features three cabins that will fit your needs.
Earlier in the year, I surprised my mom and two children with a night away to relax and celebrate each other. It was my moms birthday and I wanted to do something special for her. I knew of Cave Hill Cabins because I had a girls weekend there the year before, but in a different cabin!
In the morning of our departure for the cabin, I gave my mom a card that said "Pack your over night clothes, we leave in an hour." I also made a checklist for the boys to pack: PJs, pants, 1 shirt, etc so they could be involved!
I had pre-packed all the food and planned the menu. I did it all on the sly, no one knew! I was just excited that I kept this secret! I loaded the car while they packed! Then off we went!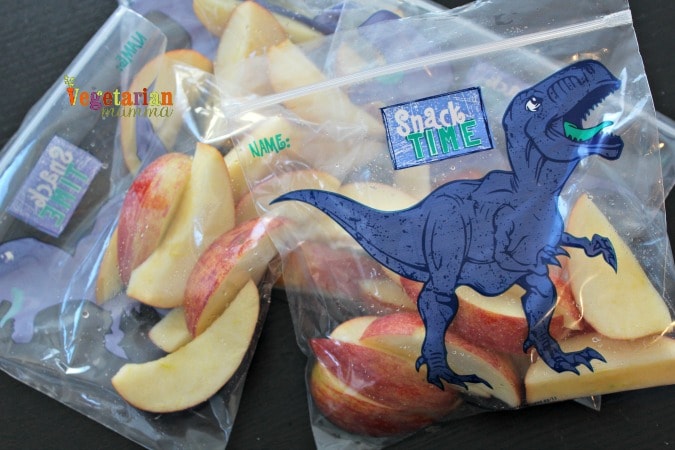 I made sure to pack some delicious and healthy snacks for our road trip! As we drove the weather warning broke in over the radio. It was warning of a huge accumulation of snow. I had already known that. I had been watching the weather down in Adams County for a few days. I was pretty sure we were going to get hit with the snow storm!
I welcomed the idea of the snow storm! I figured, if it got too bad we could just stay another night. Secretly, I did pack a change of clothes for everyone and more food…just in case! Just when we arrived at the property it began to snow. It snowed the biggest fluffiest flakes that I have ever soon. I couldn't capture the beauty on camera. It was simply amazing.
The snow piled up on top of the snow that had fallen previously, though there wasn't that much to start. I am thankful that at the last minute I packed a sled. My kids LOVED sledding down the dips and hills at the property. What amazing memories we made!
We walked the trails which were then lined with freshly fallen snow. The birds were chirping and flying about the forest as the snow continued to fall. You are so far out into the country you can truly unwind and relax. You couldn't hear any road noise, just nature.
We found lots of adventure that day in the woods. The snow created some perfect play spots for us. We walked slowly through the paths trying to soak up all the beauty that was before us!
Once we came back inside, we snuggled up by the fire to keep warm! Oh yes and we did make smores! They were amazing! The cabin was amazing. It had a full kitchen, stocked with plates, cups, silverware and more! The table area was HUGE, you could fit a large family around the beautiful rectangle table.
We loved how the dining area was open to the living room and fire place! We brought our favorite maze books, coloring books and family games to play in front of the fire!
Even the children were excited to unplug. There was tv, movies and wifi available if you needed it. We did not even turn on the tv one time!
The sleeping arrangement in The Dodge Cabin where we stayed was plentiful. The loft boasted 4 comfy beds to slumber in. The downstairs bedroom offered up a nice queen bed.
I can't stress enough how beautiful and relaxing this cabin was for us. It was clean, super clean! It had everything you needed! When you pull up to The Dodge Cabin of Cave Hill Cabins it might look small from the outside. It is not. The cabin is a fantastic size inside!
It offers a beautiful deck on 2 sides of the house. The larger part of the deck overlooks the lake. If you go during warmer weather you can use the firepit outside. One of the things I love is that they provide you free firewood.
Our family had a great time and we cannot wait to go back! For us, we felt this was the perfect place for us to stay…we could cook our own safe food in the full kitchen and it was clean. We love being able to feel comfortable when vacationing, especially when it comes to eating safe!
To learn more about Cave Hill Cabins or to book your stay, visit here.