These cheddar and spinach bites are the perfect appetizer or snack! They are easy to make with the secret ingredient of pancake mix!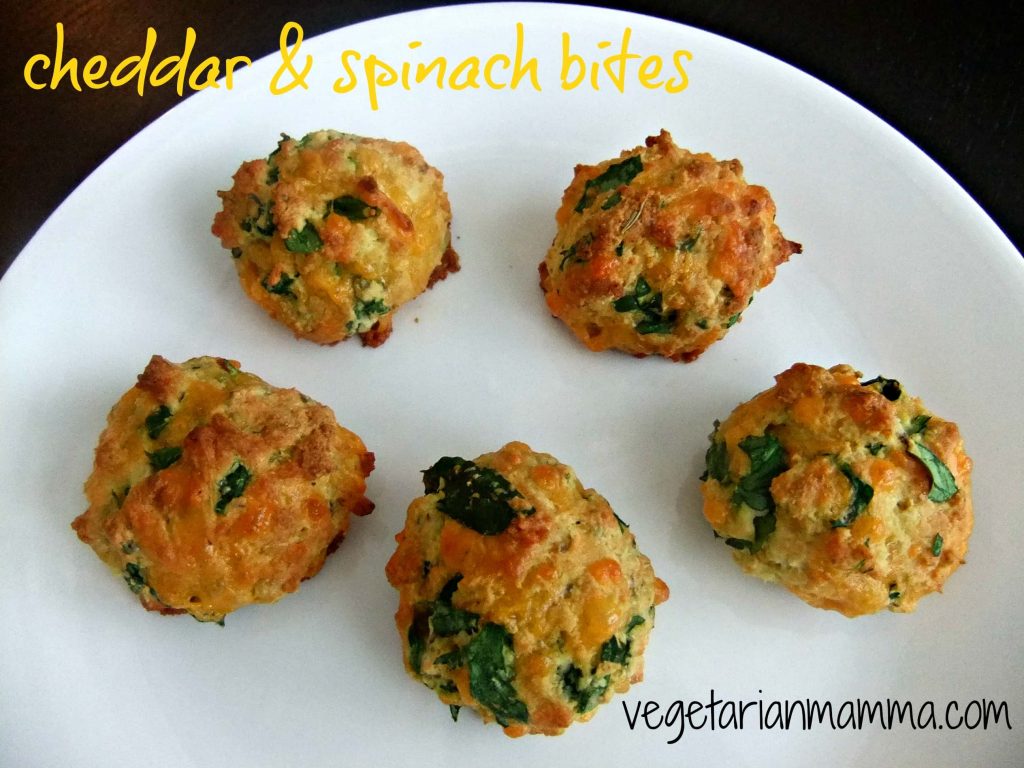 A Super Easy Gluten-Free Snack
I was SO excited to try this recipe! This is pretty much how it happened…we were on our way home from Whole Foods with the car loaded with groceries. I am scanning facebook while my husband drives. Better Batter had just posted a link to this awesome recipe! We get home, I whip it up for lunch! Its SUPER simple! We served ours with a fresh roma tomato puree! Nothing but tomatoes!
*You can also use most any type of pancake/biscuit type mix with this recipe*
YUMMO!
Here is a link to the original recipe. I changed it up some. I added a few more eggs to get my bites to stick together and form a nice ball.
Is Cheese Vegetarian?
Some vegetarians choose to eat cheese, and some do not. It all depends on your personal values and preferences.
The term vegetarian is actually pretty broad. There are a few different types of vegetarians actually:
If you want to read more about the different types of vegetarians, you can visit our vegetarian educational posts.
Honestly, you won't believe just how easy and just how tasty this recipe is! You'll be begging for seconds or maybe in thirds!
Looking for other allergy-friendly recipes? All of our recipes are nut-free and gluten-free. We also have vegan recipes too!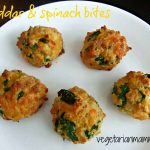 Print Recipe
Cheddar and Spinach Bites – #glutenfree
Ingredients
1

cup

fresh spinach

washed, squeezed dry and torn into pieces

1

cup

better batter baking mix

their pancake/biscuit mix

2

cups

shredded cheddar cheese

3

egg
Instructions
Preheat oven to 400.

Mix all ingredients together.

Shape into balls.

Bake for 12-15 minutes on a lightly oiled cookie sheet.

Enjoy!