Looking for a way to jazz up your morning or afternoon smoothie? This Cherry Vanilla Smoothie has delicious flavor and plenty of protein to fuel you!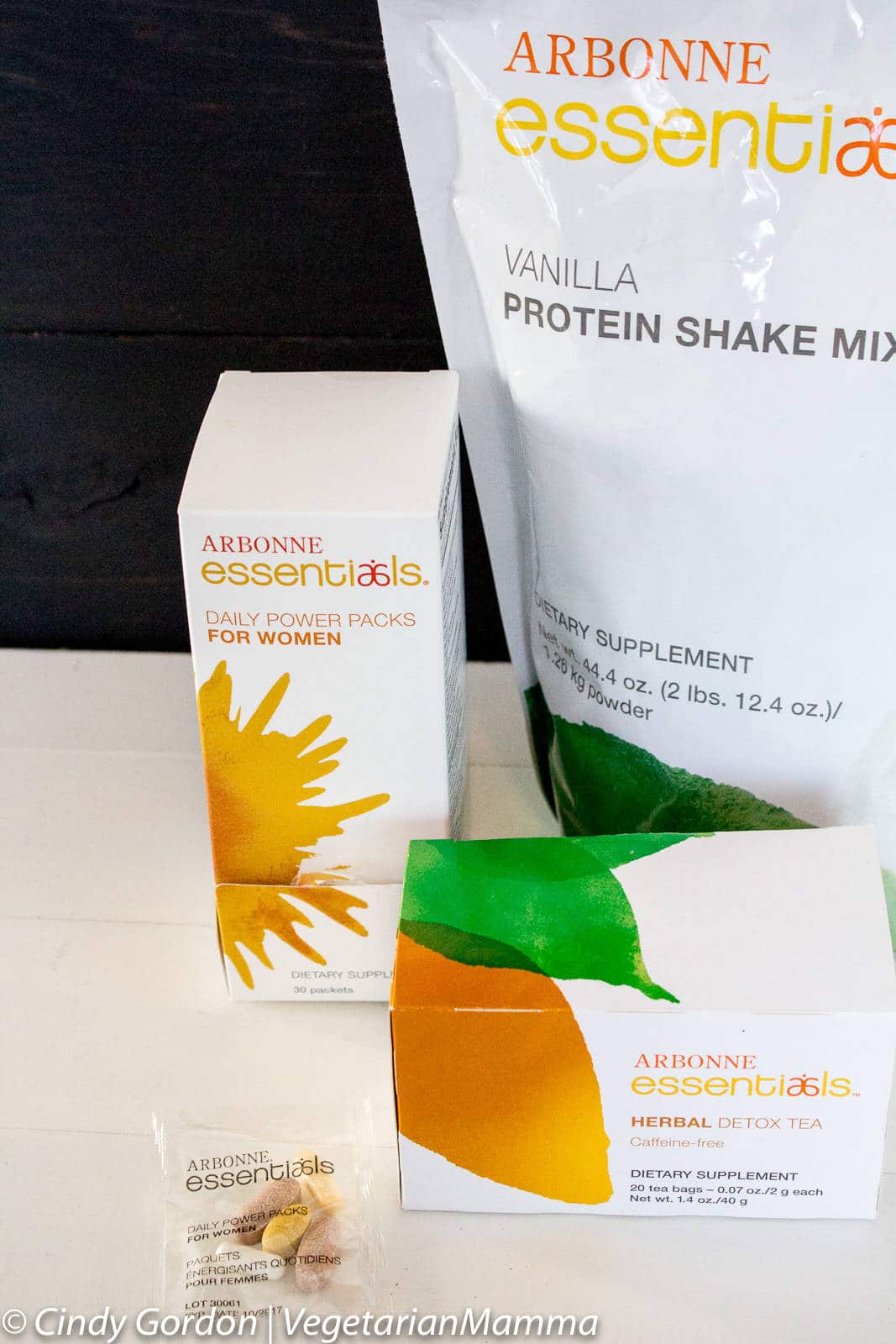 As a person who doesn't eat gluten and avoids most other allergens, it is so, super important to me to find brands and products that are safe for my family and for me. That is where I "insert Arbonne" into my life!
Arbonne is a US based company with worldwide operations and a seriously awesome mission statement. They transform lives through pure, botanically based ingredients in scientifically tested products; a pure, healthy lifestyle; and the pure joy of helping others. What I'm most impressed with about Arbonne is their commitment to transparency when it comes to their ingredients.  For any supplement, skin care product, or anything else they sell, I can read exactly what's in it, and learn about the supply chain too.  This is amazing!  All of their ingredients are pure, safe, and beneficial.  

The company originally started as a skincare company in Switzerland in 1975.  The original goal of the founders was to provide products that were unparalleled in quality and effectiveness, and also based on botanical principles, and this is still their goal today.  Arbonne creates skin care products, cosmetics, hair care, and nutritional products – everything that you need to care for your inner and outer beauty.  
I love so many of Arbonne's products, but there are four that I'm really excited to share with you.  These are things that I use almost every day as part of my healthy lifestyle, and while I've tried other brands, I always come back to these.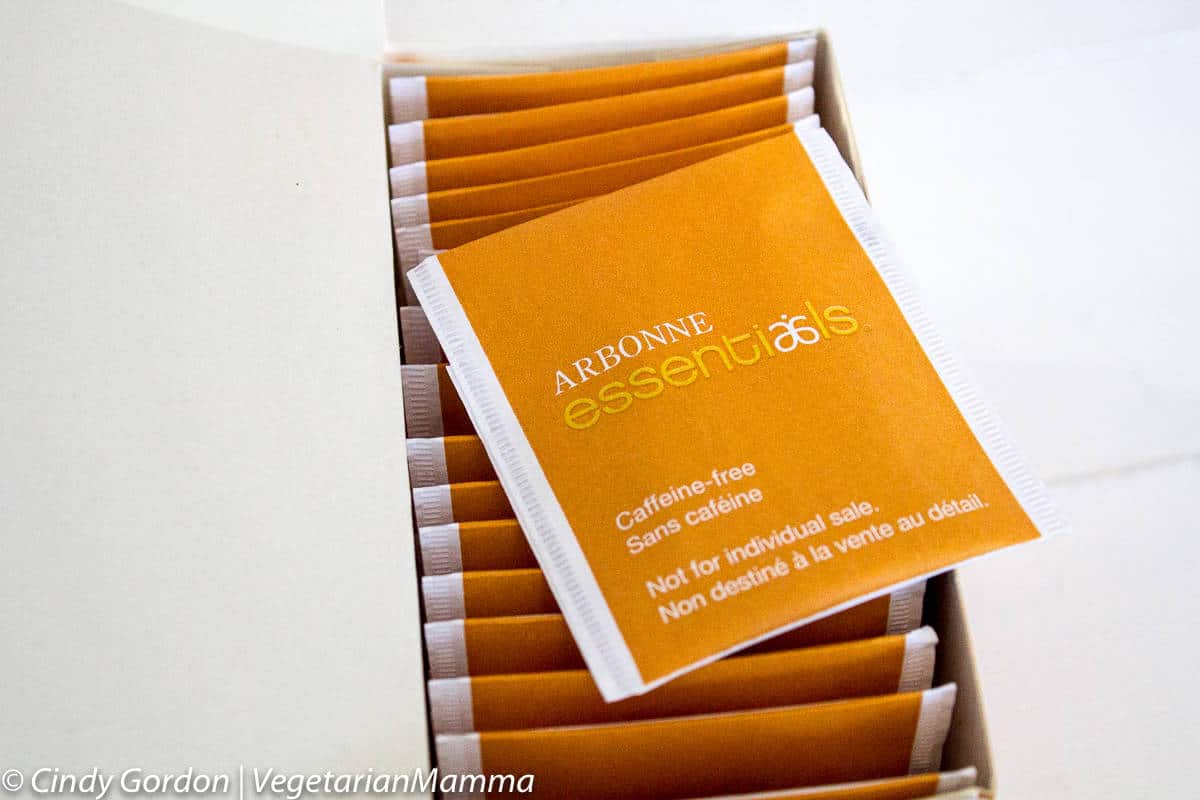 Arbonne's Herbal Detox Tea is a daily must-have for me.  This stuff is THE best detox tea ever.  With milk thistle, peppermint, dandelion, and licorice root, among other herbs, it is a fabulous everyday detox for the liver and kidneys.  This tea is caffeine free, vegan, and certified gluten free.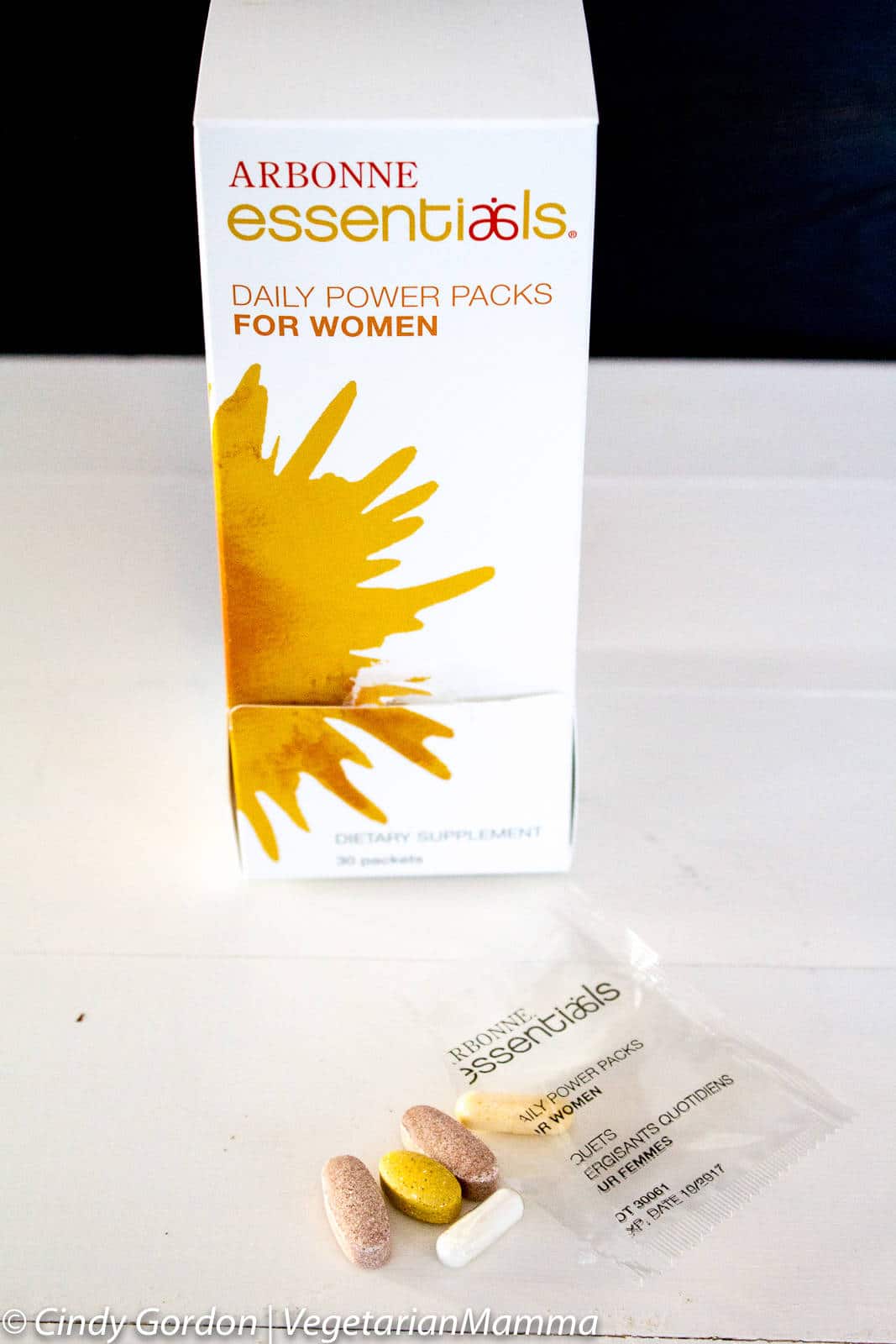 These vitamin packs include everything I need for daily nutrition support, including botanicals, probiotics and enzymes, plus bone health and antioxidant formulas. I love that they come pre-packaged and in a simple to dispense carton.  These are especially great when I'm traveling because I don't have to lug the bottles around with me!  These supplements are vegan and certified gluten free too!
Pomegranate Energy Fizz Sticks
Welcome to my favorite afternoon pick me up!  Energy Fizz is the perfect way to boost alertness and focus when you start to feel tired in the middle of the day. This mix contains antioxidants and a botanical blend of green tea, guarana and ginseng, combined with B vitamins and chromium, to help support energy. Just mix with water and enjoy a delicious, vegan, and gluten free boost!
This shake is easy to mix, tastes great on it's own or mixed with fruit and veggies, and has 20 grams of vegan, vegetable protein! This supplement is also vegan and certified gluten free, and has a low glycemic index. The texture of this shake is one of the best I've tried.  No chalky taste here!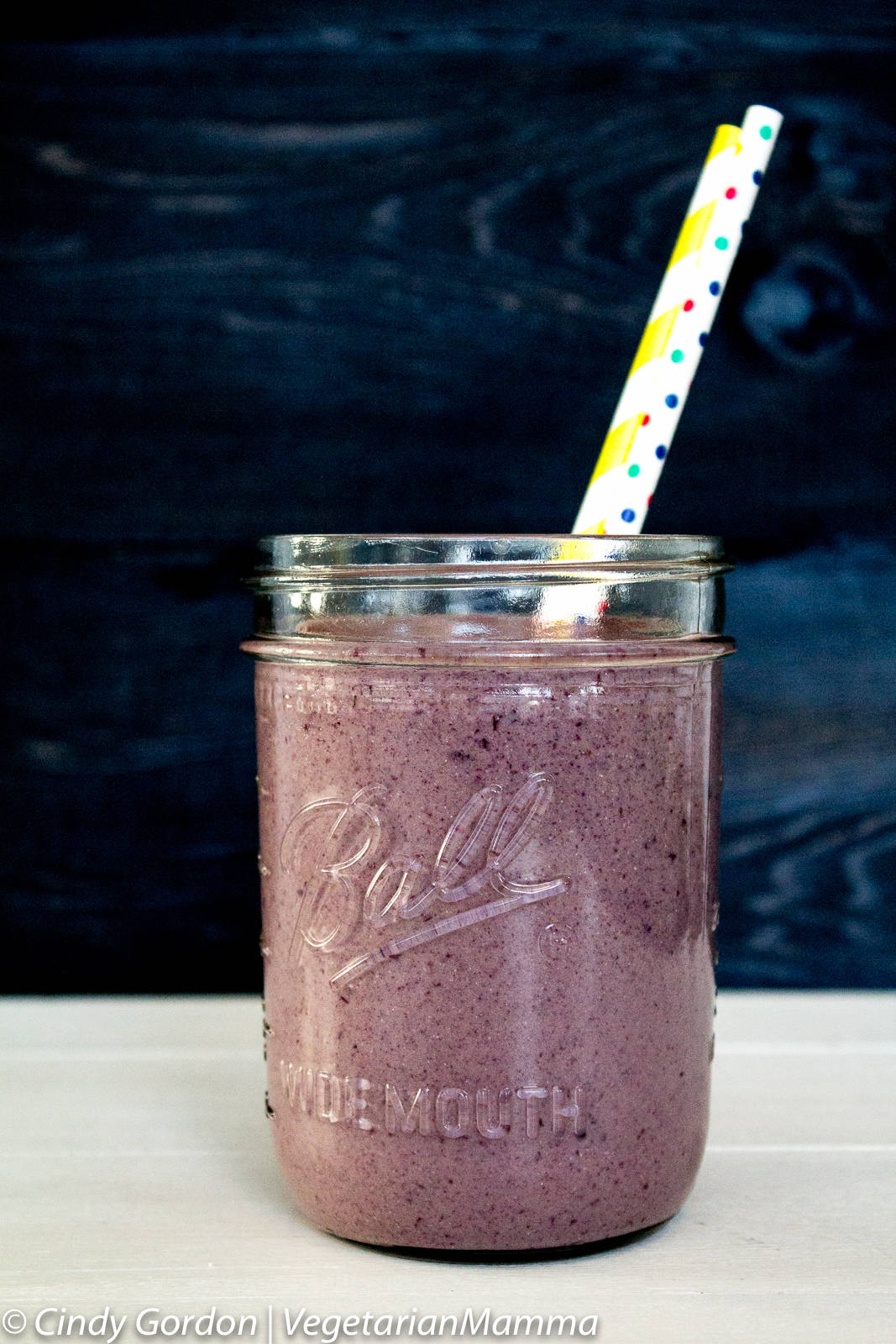 Ready for my delicious Cherry Vanilla Smoothie? I used my vanilla protein powder, frozen cherries, flax milk and some SunButter!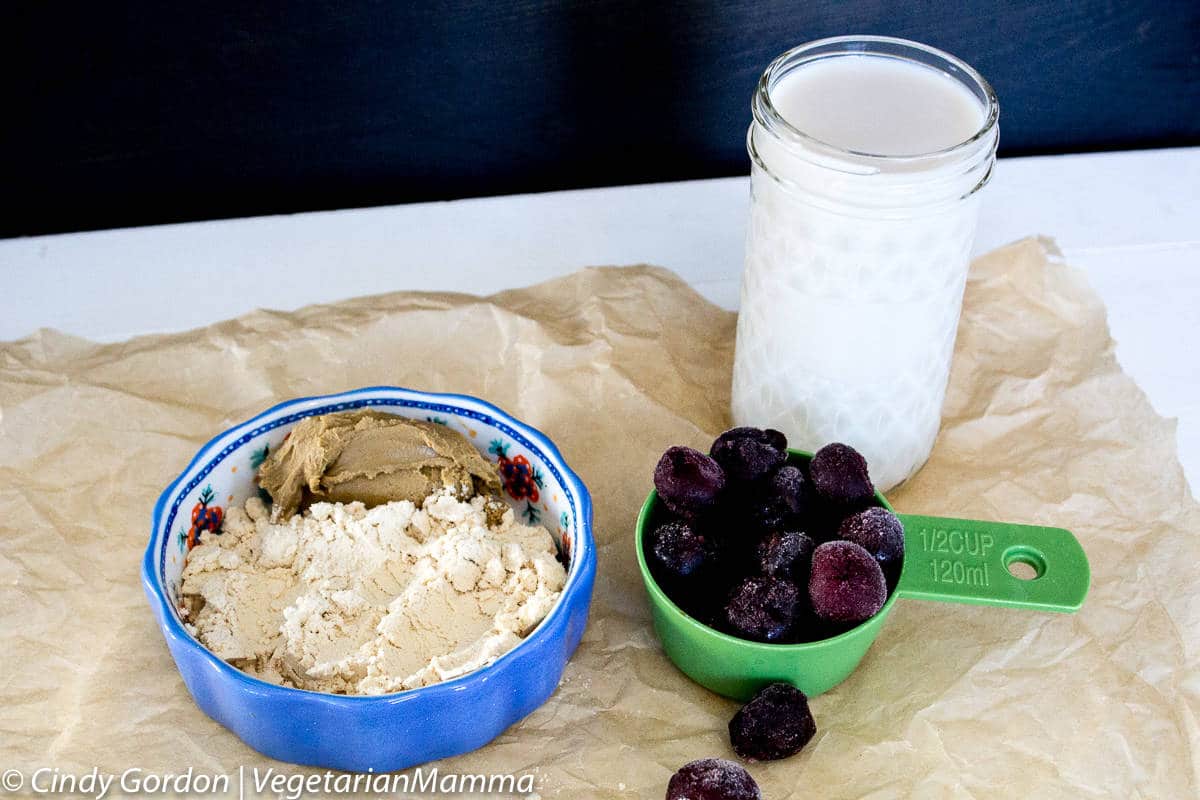 Cherry Vanilla Smoothie + Arbonne
Author:
Cindy Gordon (Vegetarian Mamma)
Ingredients
2 Scoops of Vanilla Arbonne Protein Powder
1.5 cups Flax milk
1 T SunButter Sunflower Seed Spread
½ cup frozen cherries
Instructions
Put all ingredients into a blender, blend until smooth!
ENJOY!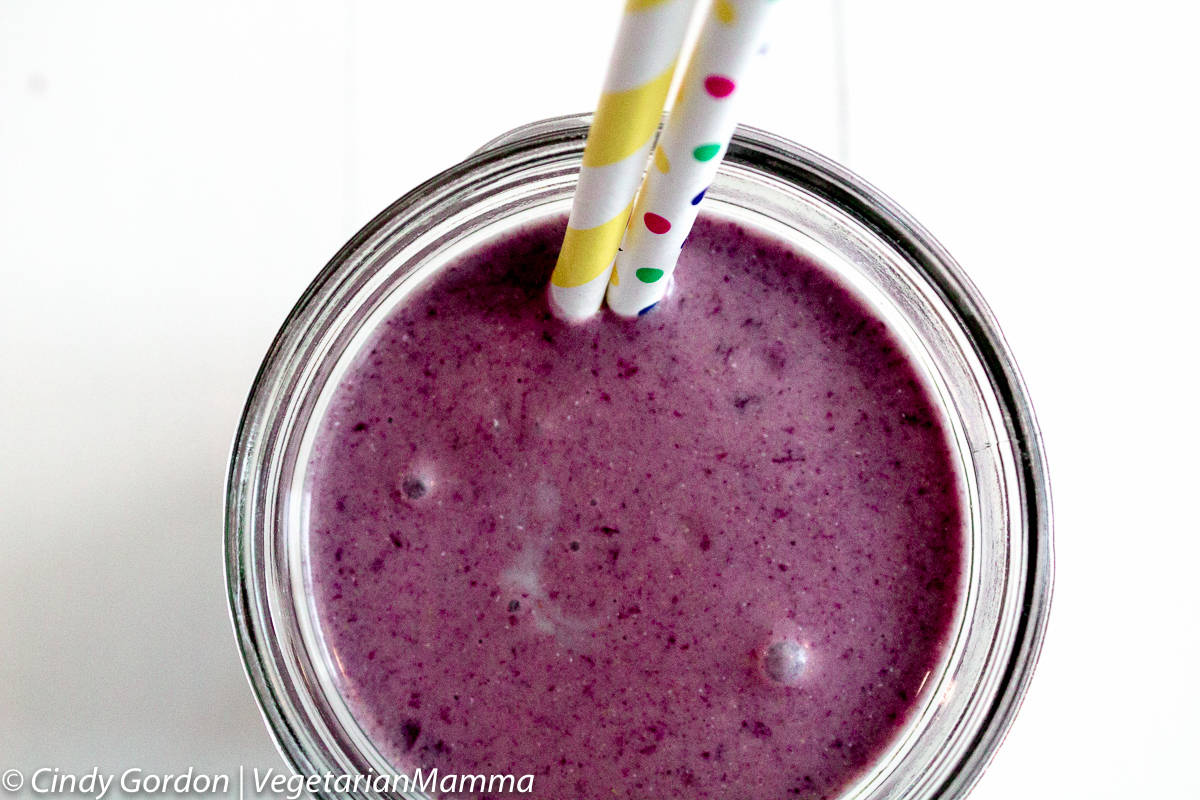 Thank you for letting me share some of my favorite products with you.  I hope that you'll visit Arbonne's website to learn more about the company and their fabulous products.  You can also interact with them on Facebook, Twitter, or Pinterest.  Please feel free to contact my friend Tamara Zwick, she is my Arbonne Consultant! You can contact her HERE.
Thank you Tamara for giving me some samples and protein powder! The opinions in this post are my own!
Still Thirsty? Try my go-to morning smoothie recipe!