Vegetarian Chili Mac is a delicious and easy meal that is 100% family-friendly. You are going to love this chili dish that is perfect for a mid-week meal that will leave you and your family feeling satisfied and full!
We've been working hard here at Vegetarian Mamma getting all our old recipe photos updated. Our latest update was this recipe, and we just love the new picture. It's the same delicious recipe, just newly updated photographs. We hope that you enjoy the change as much as we do!
If you've never had Chili Mac, you're truly missing out. This recipe is a super simple chili that combines chili and pasta. (talk about a powerful duo!) The two meld together perfectly in a hearty marriage of flavor!
Back in the day, I ate this recipe quite frequently when I was on Weight Watchers AND actually a meat eater as well. Weight Watchers worked well for me when I was a meat eater and I really liked logging my food into the computer and keeping track! That was long before the days of kids…Now it's hard to grab 5 minutes alone on the computer! (all you parent's out there know exactly what I mean, right?)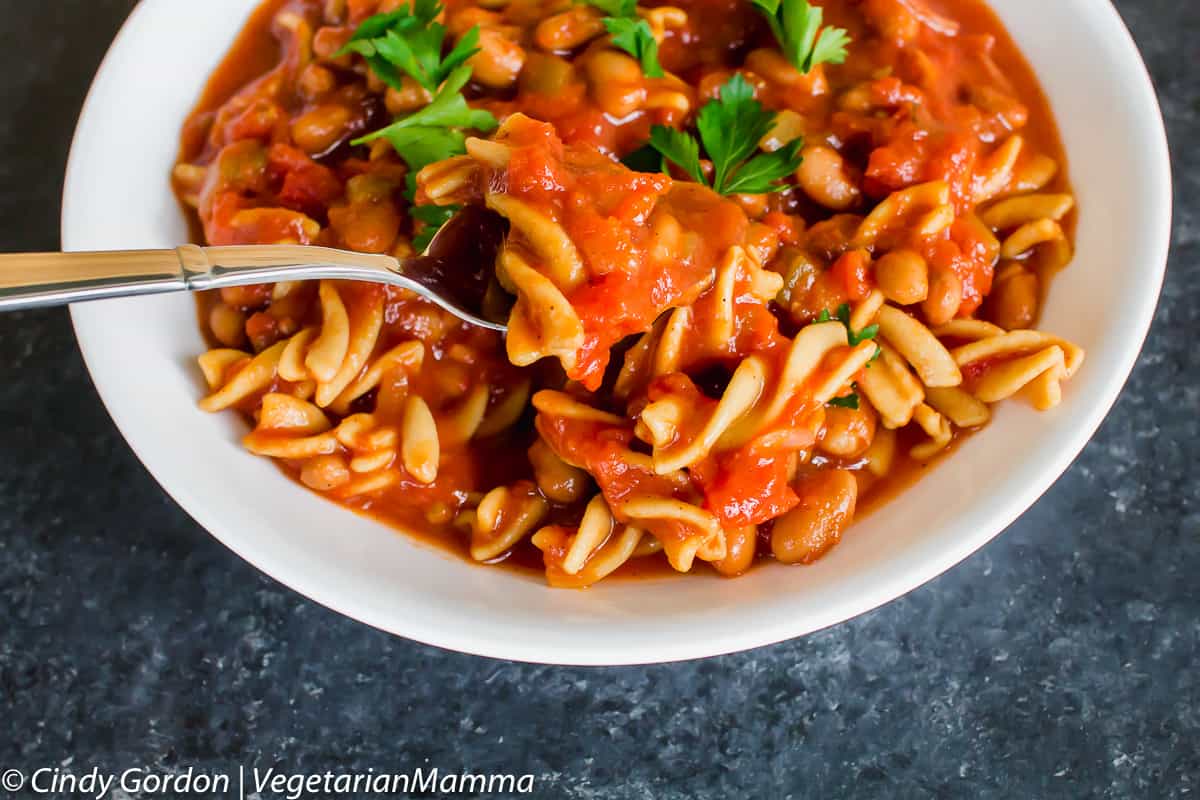 While this recipe is made vegetarian and with gluten-free noodles, there are seriously so many different combinations of ways to make this amazing dish. If you want to add meat, add it! Need a bit of cheese? Go for it. Make your taste buds happy and add anything that you want.
In our house, one thing that we like to add is seasonings. Some of my kids like spice, while others don't. This is one of those recipes that is very forgiving when it comes to adding things and that is another reason that I love it so much!
And truth be told, I often feel as though chili recipes seem to get stuck in the rut of only being cooked and eaten during the winter months. With this recipe, it seriously is perfect to eat any time of the year! We've made it in winter, summer, fall, and spring and have never been disappointed once.
In fact, it's so delicious that my kids request this more than once or twice a month. I love making it because it's easy, healthy and tasty and the kids love eating it because it's a bit messy, which means that it's fun as well.
Let's talk gluten-free noodles…
Since going gluten-free, my household has probably tried just about any and all gluten-free options out there. And there are some that truly stand out as clear winners!
One of the best gluten-free pasta's out there that we just can't get enough of? Explore Cuisine Chickpea Fusilli noodles. Not only are they the noodle that I used in this Chili Mac recipe, but I love the fact that I can order them straight to our door off Amazon.
Trust me when I say that you won't believe that these noodles are made from chickpeas. My kids and I just love them. Not only are they delicious, but they are a great addition to any type of soup as well.
Your taste buds will be in heaven after one bite of this Chili Mac dish
Did I mention that the hardest part of this entire recipe is cooking the pasta? That's it. If you can boil water, add in some pasta and time it to cook perfectly, then you've got the cooking skills to knock this dish out of the park.
I know I mentioned earlier that this recipe is super easy to add and change the flavor a bit, which is one aspect that I truly love. And while I know it's simple to alter and change, I also couldn't help but do a bit of research and find another recipe that shows the true versatility of how you can make it your own.
This recipe that I found has fun flavors and ingredients and a little bit of brown sugar added for sweetness. It just shows how many different varieties of chili mac there are out there! Why not give them all a try?
One question that I can't get out of my mind? Who in the world invited this wonderful dish? I did a bit of research but never found a true answer on the origin, which means that I'll move forward with my own thoughts on how chili mac was created.
My thought on where Chili Mac originated from?
In my mind, it started out with a homemade chili recipe that ended up being a bit runnier than anticipated. After searching the cupboards, the only thing that was able to be added was noodles to help thicken it up. And just like that, a beautiful recipe was created.
Again, that's my imagination and creativity 100%, but sometimes, I do wonder how certain dishes become popular. And if I can't find a factual answer, I have fun creating one!
What's your favorite way to eat Chili Mac? Do you prefer it spicy or milder in flavor?
Looking for more gluten-free recipes? You can check out all our recipes, that use Explore Cuisine pasta! Yummy recipes like Kid Friendly Pasta Salad, Vegetable Bolognese, Warm Black Bean and Corn Pasta Salad, Spaghetti Stuffed Peppers, Roasted Cauliflower Alfredo and Vegetable Ragu.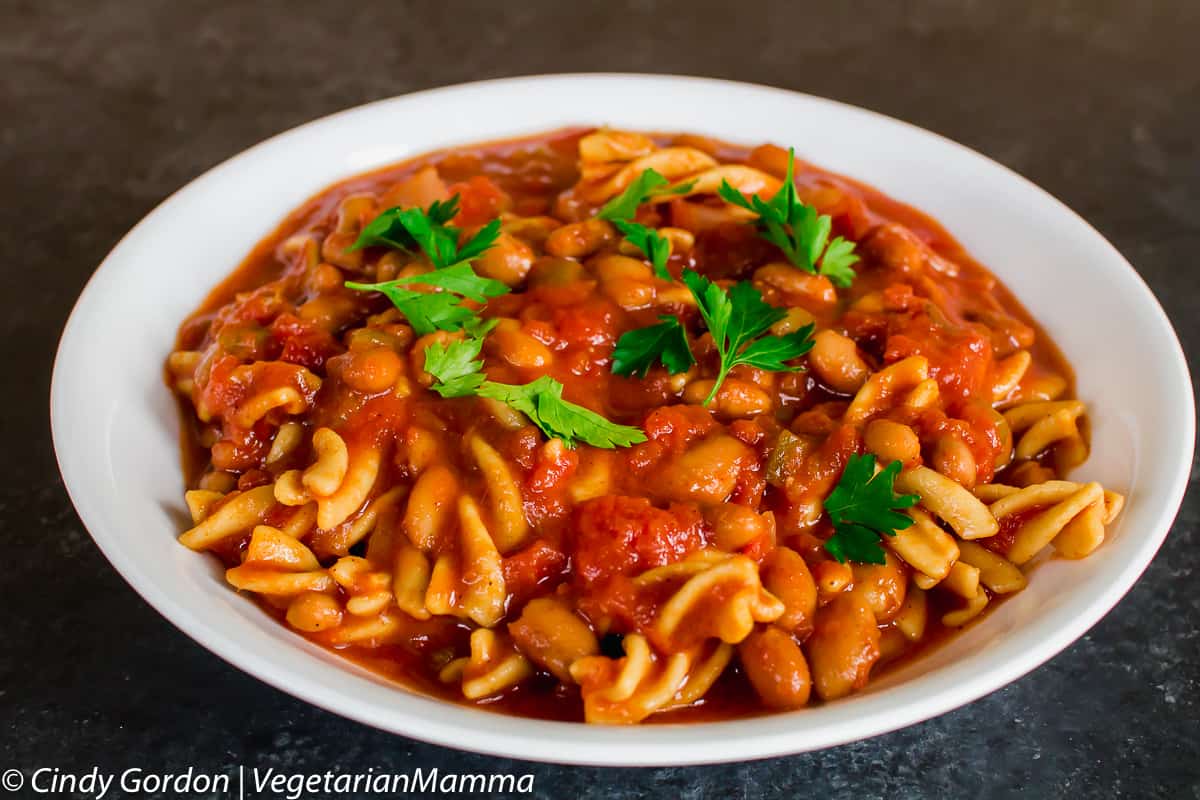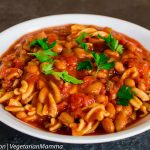 Chili Mac – Vegan and Gluten Free
Ingredients
1

medium diced onion

2

can diced tomatoes

I liked fire roasted

2 1/2

cup

s canned tomato juice

4

oz

canned green chili peppers

diced, drained

2

tsp

chili powder

1

box of your favorite gluten free pasta

2

cans pinto beans

rinsed and drained
Instructions
Saute onions.

Then add tomatoes, tomato juice, chili peppers, chili powder and beans to the onion pan. Bring this mixture to a boil.

At the same time cook your pasta in a separate pot.

When pasta is cooked, drain and add to tomato mixture and let simmer 5-10 minutes. This will let the flavors come together.
Recipe Notes
This meal can be adapted for the meat lover by adding in a 1/2 pound ground turkey or beef. You can also add cheese as a topping for this dish.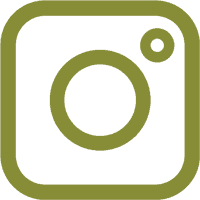 Did you make this recipe?
Be sure to snap a picture and post it to Instagram with the hashtag #VegetarianMamma! I love seeing our recipes being recreated!