Starting your day off with coffee is excellent, but only if you only have the perfect coffee mug to go along with it! This Coffee Mug Gift Guide is perfect for the holiday season!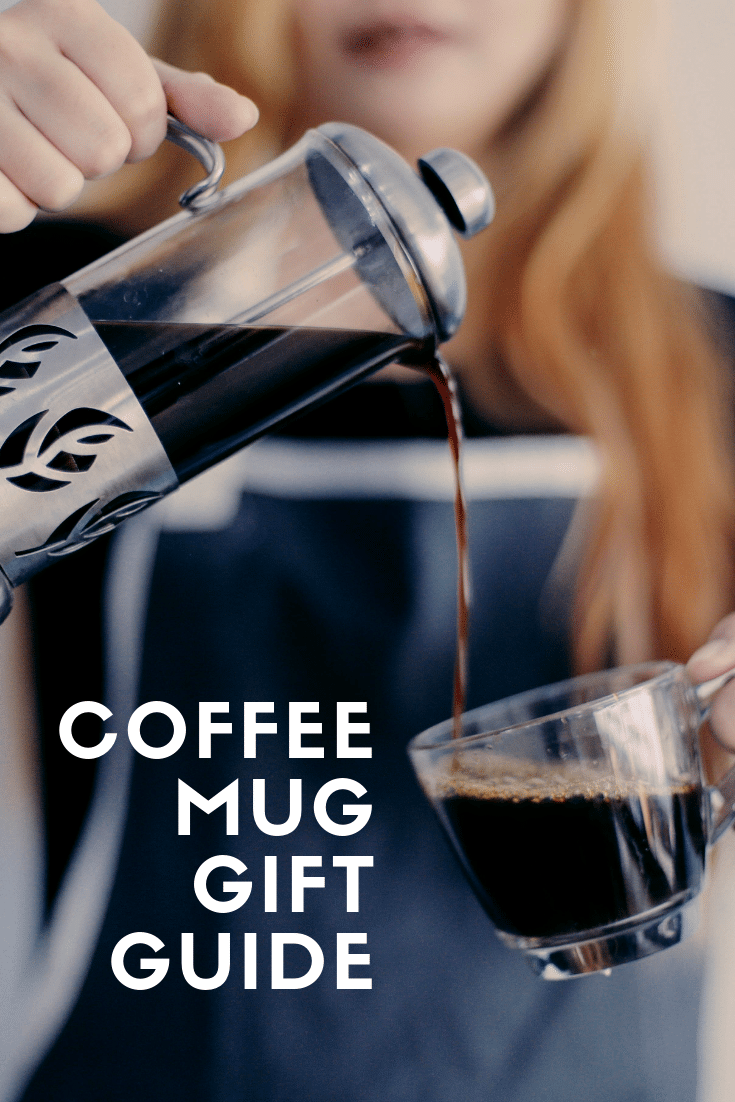 Coffee lovers around the world rejoice once that morning alarm starts beeping and it's time to crawl out of bed. Not because they are actually happy for the day to start necessarily, but more in the fact that they are excited to start sipping on their first cup of coffee.
And if you love coffee, then you know the importance of having a coffee mug that you love and depend on. You know what I mean, right? No matter what…it's ready and waiting for you every morning to hold that glorious coffee goodness that warms your body and causes your eyes to "finally" be ready to be open.
If you've been searching high and low for the gift that will truly keep on giving, this coffee mug gift guide is perfect for all your coffee-loving friends! (or perhaps you'll find the perfect coffee cup for you as well!)
Coffee Mug Gift Guide for the Perfect Cup of Coffee
Don't risk drinking your coffee out of just "any" mug! Try one of these coffee mugs instead!
**All links below are: (affiliate ad links)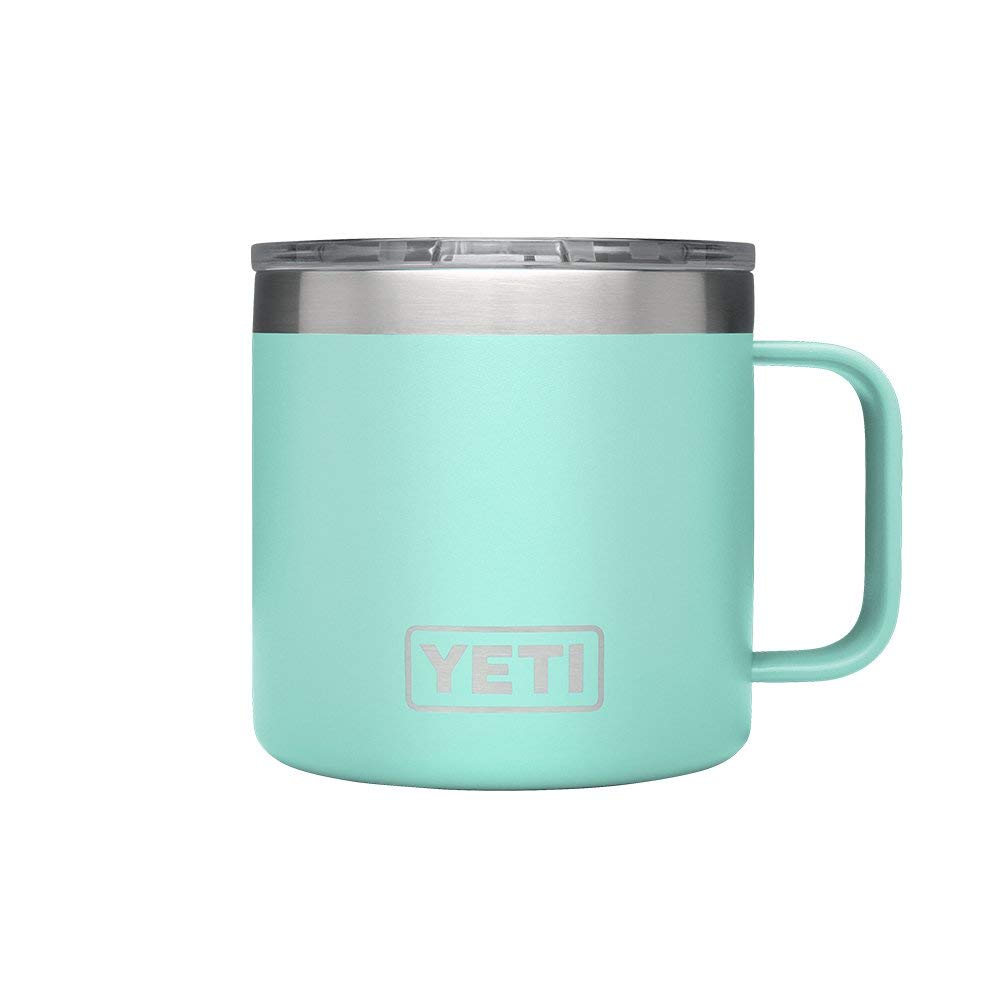 It's no secret that Yeti knows how to make a great product! This mug will keep their coffee hot without a doubt! (or if they like iced coffee, it will keep it super cold as well!)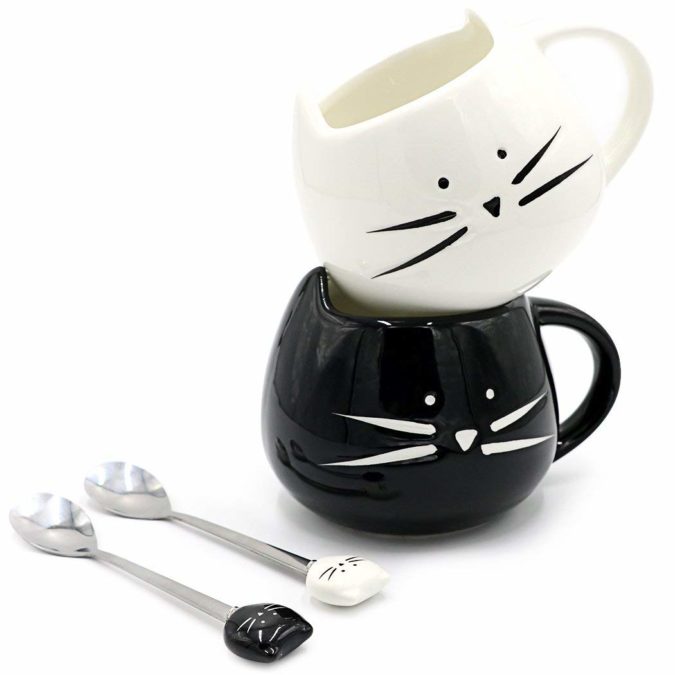 Looking for the "purr-fect" gift for the crazy cat lady in your life? Look no further than these awesome mugs. Plus, each coffee mug comes with its own spoon as well!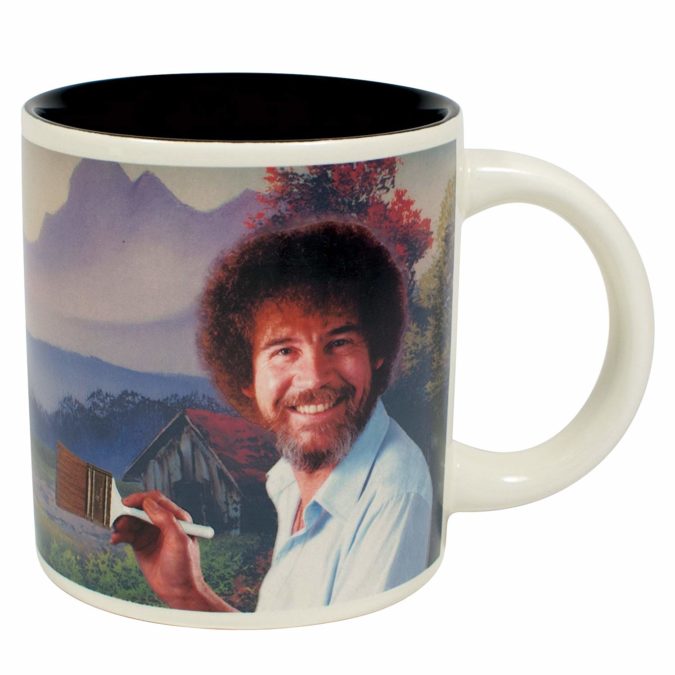 Everyone loves Bob Ross, right? And who can forget about all the fantastic tutorial paintings that he's done throughout time? Top that off with a heat changing mug that slowly shows the picture as the coffee gets poured into the coffee mug…and you've got the perfect coffee mug that will make a perfect gift!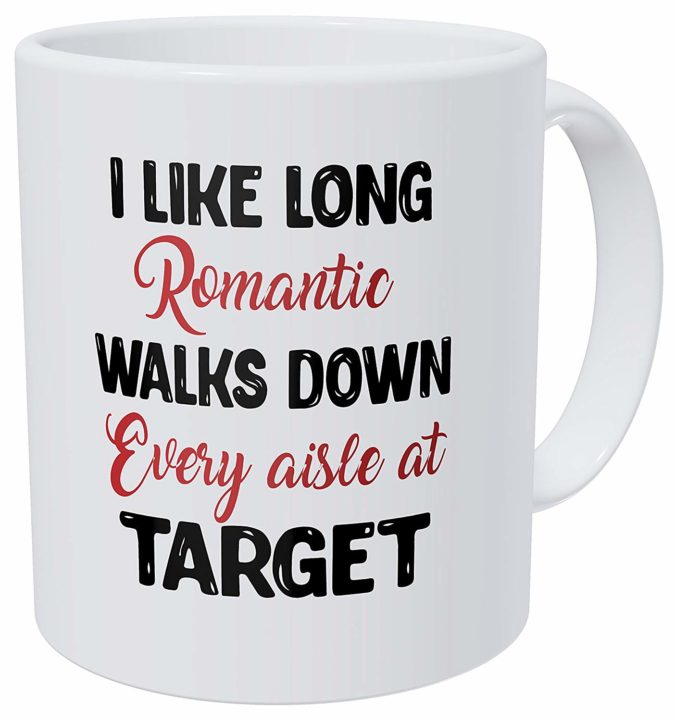 I Like Long Romantic Walks at Target Coffee Mug
There may never be a truer statement that was ever written…who doesn't like long romantic walks at target? With so much to see in every aisle, you can easily spend all your time (and money) there!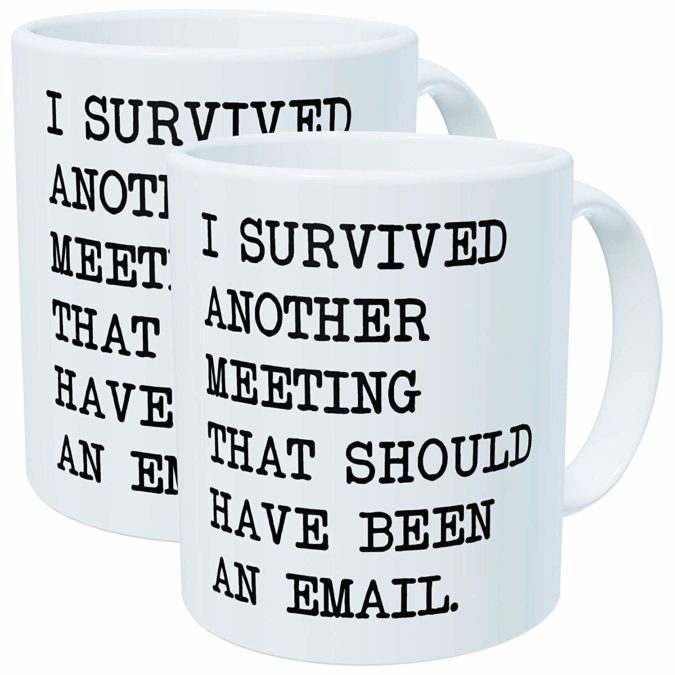 I Survived Another Meeting that Could Have Been Email Coffee Mug
We've all been there, right? In the groove at work when suddenly…meeting time. How many times has this happened to you? If you're nodding your head in agreement, you aren't alone!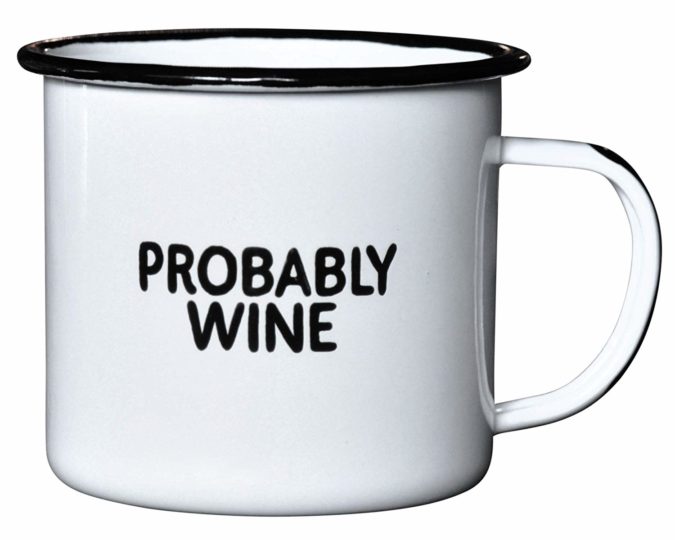 Is it coffee? Or is it wine? If you love coffee you know the answer but why not keep the others on the outside guessing? It's a fun mug to have and carry around with you wherever you go to keep people on their toes and guessing.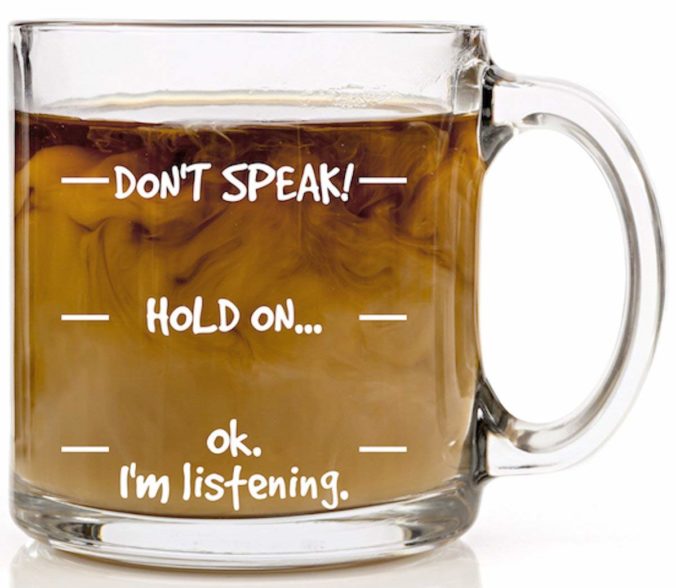 People often joke that no one should talk to them until after they've had their first cup of coffee..and while this may sound quite silly, it's got a lot of truth to it as well! With this funny coffee mug, you can rest easy knowing that those around you will understand when they have the green light to start to interact.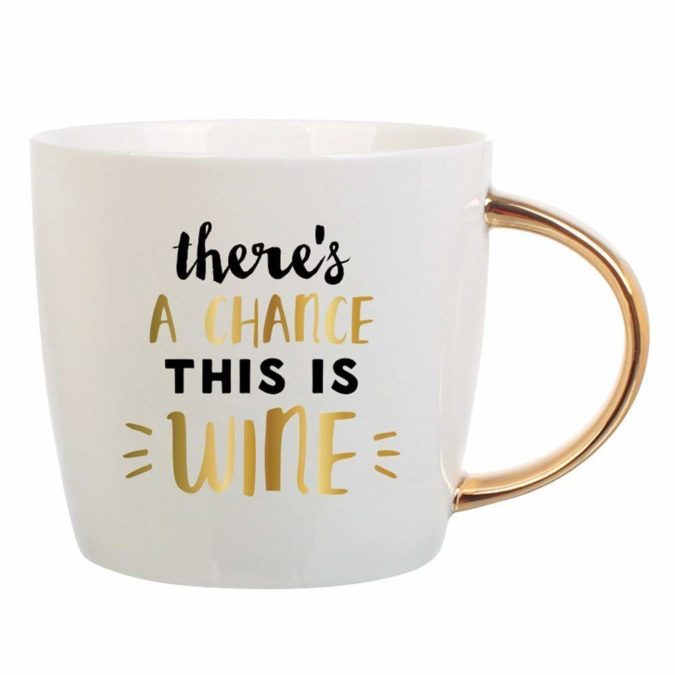 There's a Chance This is Wine Coffee Mug
Coffee or wine? Wine of coffee? Enjoy sip after sip of "whatever" you decide to put into your coffee mug with this fun gift!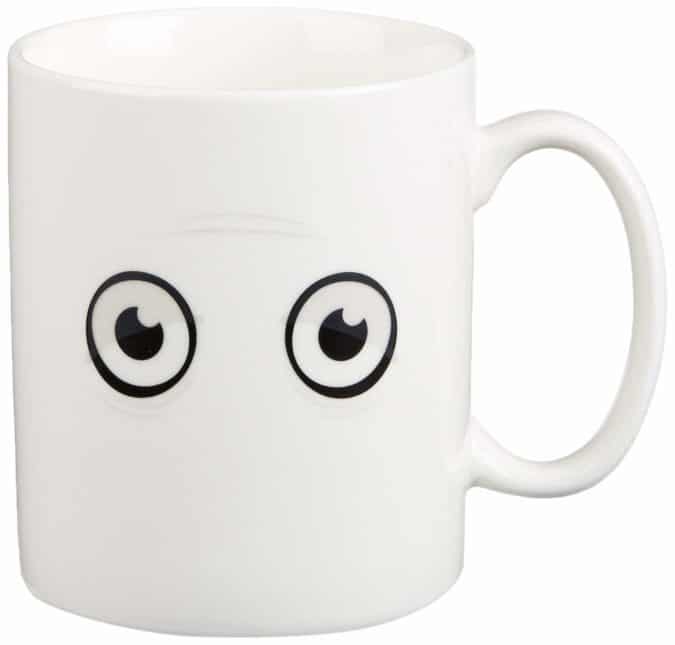 This coffee mug is so much fun! It looks to be a plain white coffee mug, but once that coffee hits, the eyes appear and the mug "wakes-up!" If you are searching for a coffee mug that takes a while to wake up just like you do, this may be just the mug that you're looking for!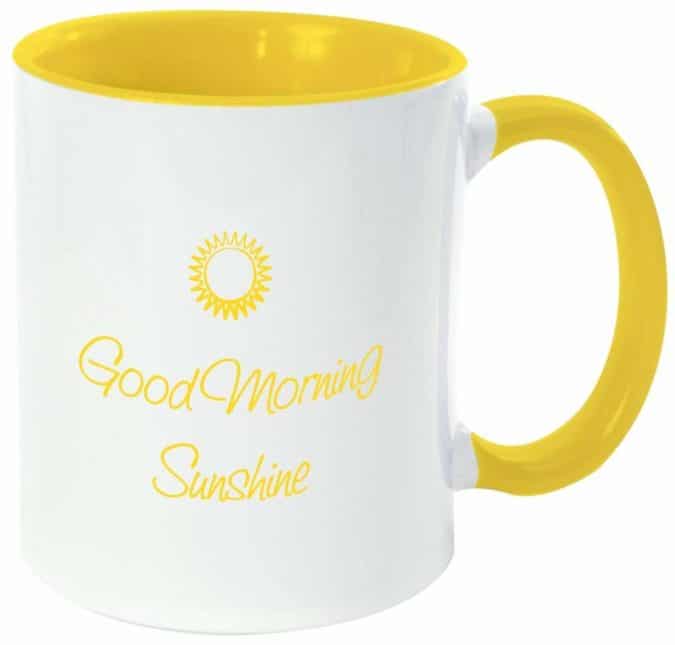 Good Morning Sunshine Coffee Mug
We could all use a little bit of sunshine in our lives, right? What better way to start the day than with this friendly reminder! A smile may last all day, but giving yourself a little-boosted caffeine energy in the morning is the quickest way to get to that smile!
Why do you need the perfect coffee mug?
Simple! Coffee is so amazing and delicious, that it needs to kept in a coffee mug that can capture just how important and awesome it truly is!
Who says that this coffee mug gift guide can't be perfect for you as well? Use this as a great gift guide for your friends or for your own coffee mug needs!
However you decide to enjoy your coffee each and every morning, finding the perfect coffee mug is an absolute MUST!