If you are a blogger who values your time, you need to check out CoSchedule to help SAVE you time when scheduling social media.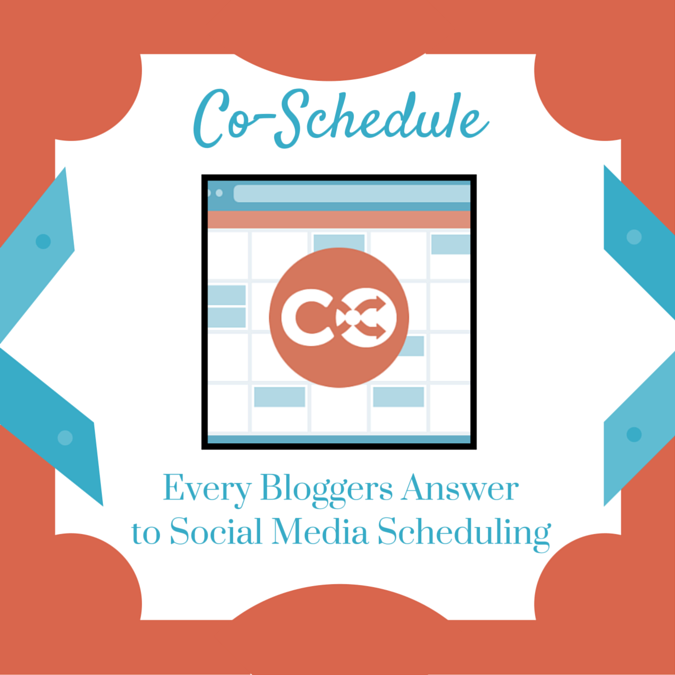 I can not say enough about CoSchedule. It has truly been a lifesaver for me over the past year that I've used it.  I always talk about the importance of using a scheduling tool and this one is a MUST have if you are a blogger!
If you're a blogger or own a website, you know how important social media is. You also know that planning your social media across all of the available platforms (i.e. Facebook, Twitter, Yummly, etc.) can be extremely time consuming. Logging into each one, typing the post you want, scheduling the post and having to do that for every single site is unnecessary work.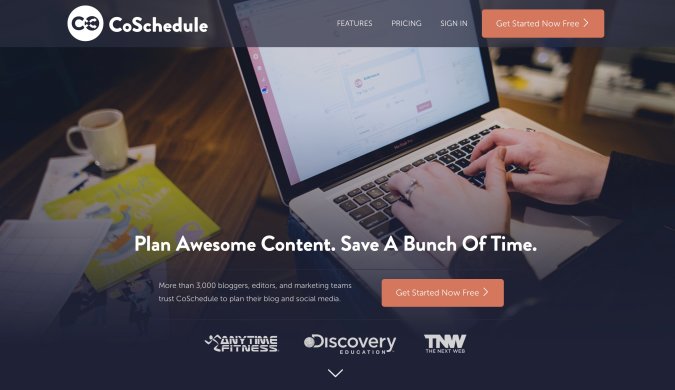 Co-Schedule can save bloggers and website owners a large amount of time and effort simply because it brings all your social media sites together in one scheduling program. For example, if you want the same post to appear on Facebook, Twitter, LinkdIn, etc., instead of separately going into each program to schedule it, you can make the post once and select all the social media platforms you want it to post to. Want the post to appear at staggered times between the various social media sites? You can do that! The average time bloggers save with Co-Schedule is 30 minutes per blog post! If you have three new content posts you are needing to get up, that's an hour and a half of time saved!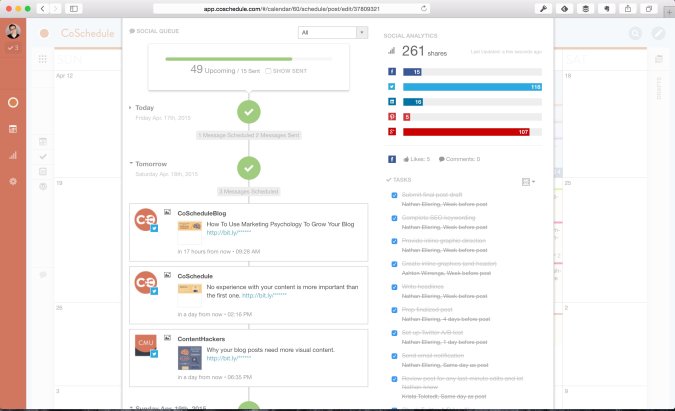 If you schedule a post and decide you need it on a different day or even a different month, that's no problem! You don't have to rewrite the post or go through a lengthy process to make the changes. Just simply go into Co-Schedule's scheduling calendar and click the post and drag it to the desired day. On top of that, Co-Schedule lets you know where your posts rank in comparison with each other. Want to know how your new post is faring on social media? Simply go to your Top Posts page and Co-Schedule will show you! The Top Posts page also offers a quick "reshare" button so you can keep pushing a post that is doing well.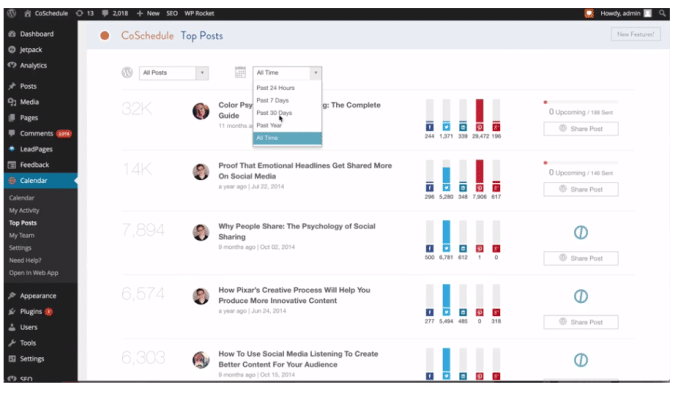 Overall, Co-Schedule is a great time saver and really takes the sting out of scheduling social media. So, instead of using up your valuable time on social media, use Co-Schedule and spend that time catching up on other stuff!



Still wondering how it works? Check out this video: