Are you a blogger who is overwhelmed by multiple social media platforms and trying to keep track of schedules for each of them? You have to get CoSchedule!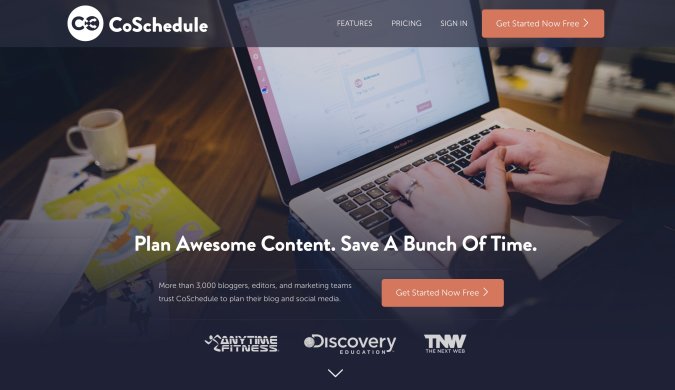 I've been using CoSchedule for over two years now, and it has seriously changed the way my blog and business flows. I'm no longer spending long nights trying to schedule different social media platforms 1 at a time. I have all of my social profiles, and even some FB groups, linked to my Co-Schedule account. I can share my own content and other content from around the web – to any social media platform – all from one super simple to use web app.
CoSchedule from Garrett Moon on Vimeo.
Probably my favorite part of using CoSchedule is that it integrates seamlessly with my WordPress dashboard. Every time I write a new blog post, I can tell CoSchedule when to schedule shares of that post to social media, and I can do that without even leaving my blog! I schedule all of my evergreen content to post on social media at certain intervals, such as "in one week, in two weeks, in one month, in three months, in 6 months". Would I remember to go back and republish everything that I wrote six months ago otherwise? Probably not! This is SUCH a time saver.  In the past, I would write the post, grab the link, then spend tons of time making sure that post got the promotion that it needed and deserved. It was draining to spend that much time promoting something that I'd already worked so hard on – having CoSchedule allows me to focus on what I really enjoy, which is creating recipes and posts for my readers.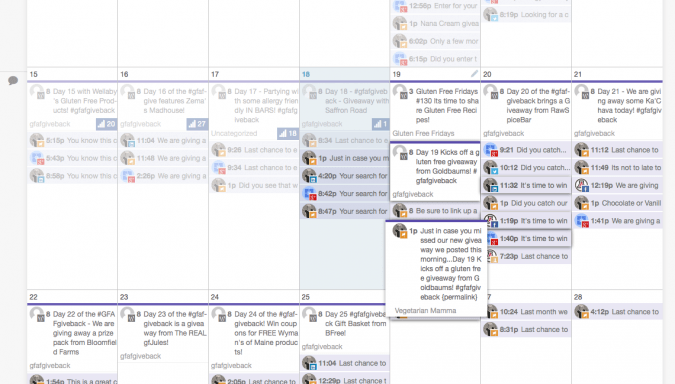 The Calendar style of this tool is amazing, and perfect if you're a visual person like I am. You can see at a glance your entire content calendar, and you can move things around if they don't look quite right. All it takes is a click and a drag and the post moves from a Sunday to a Tuesday next week. You can edit, delete and add posts all from the CoSchedule calendar.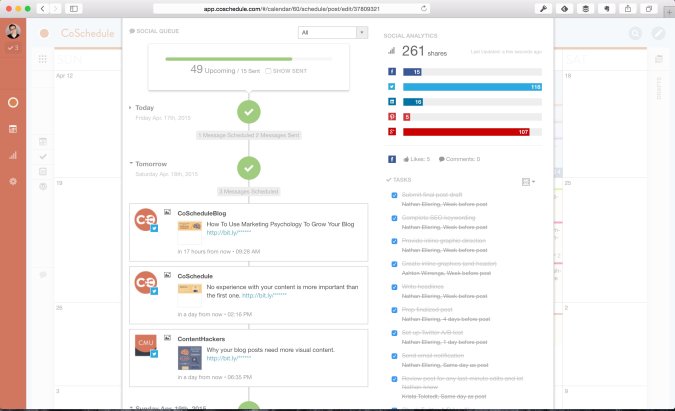 When I first started using CoSchedule, I saw an immediate boost in my social media stats. I had more content being shared on a regular schedule, so of course more people were seeing it and interacting with it! I've continued to use CoSchedule for all of this time because my stats keep going up, and my efforts in scheduling posts have stayed primarily the same.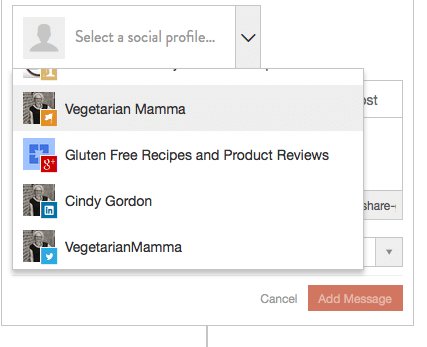 If you have content to share and are overwhelmed with the amount of time it's taking you to do so, do yourself a favor and try CoSchedule. Click HERE to get a free 2 week trial and see for yourself.
Are you already using CoSchedule? I'd love to hear what your favorite part of this tool is!
This post does contain affiliate links to CoSchedule. I honestly love and depend upon CoSchedule.  I love to schedule out my posts, FAR in advance and CoSchedule allows me to do that easily!