Do you have an Instant Pot? These electric pressure cookers have swept the cooking scene this year, and for good reason. Pressure cooking is fast, easy, and lets you create meals that seem like they've been cooking all day in just a few minutes. It's like magic!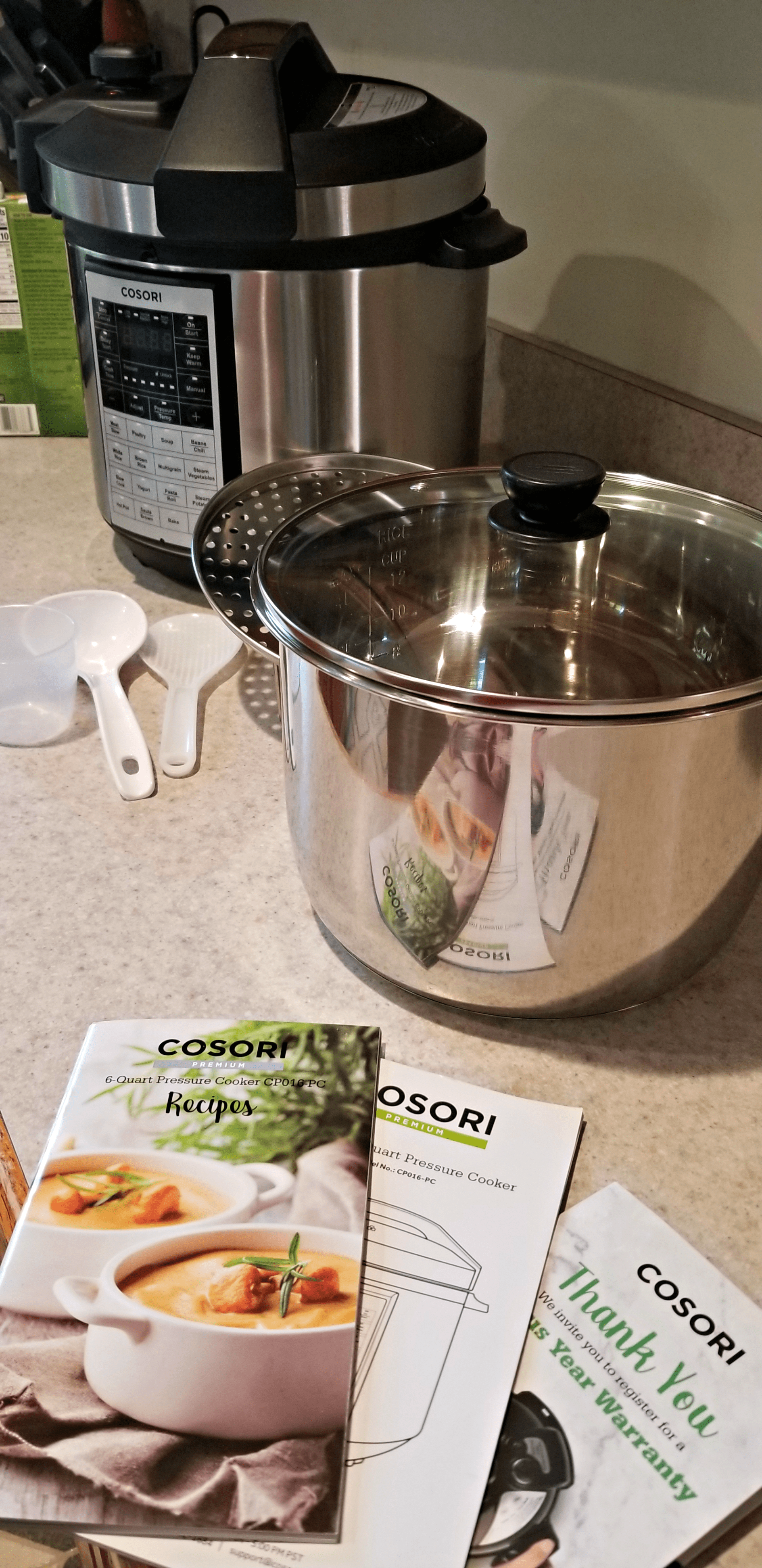 I have some pressure cooker recipes on my site, if you haven't seen them, go here.
Cosori sent me their 6 quart electric pressure cooker to try. This is Cosori's second generation pressure cooker with a digital display, six cooking functions, and 17 smart settings. This is a kitchen appliance that can truly do it all. Here's a quick breakdown of all of its features.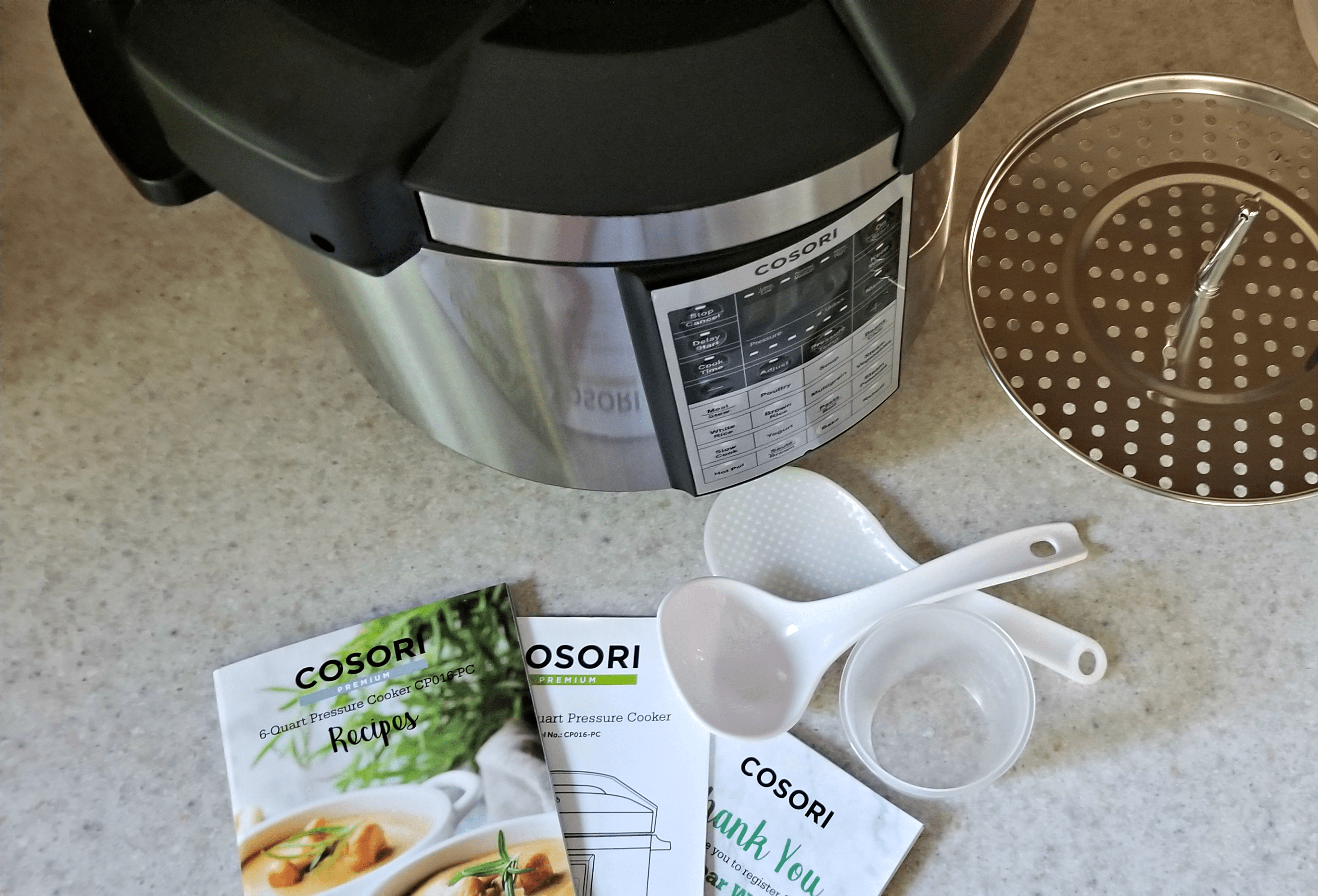 The Cosori Pressure Cooker has 6 Cooking Functions:
Bake, Saute and brown, Boil, Steam, Slow Cook, and Pressure Cook

This electric cooker can replace your:
Pressure Cooker
Slow Cooker
Rice Cooker
Steamer
Saute Pan
Pasta pot
Yogurt Maker
Hot Pot
You can even use it to keep food warm, bake cakes, or make hard boiled eggs!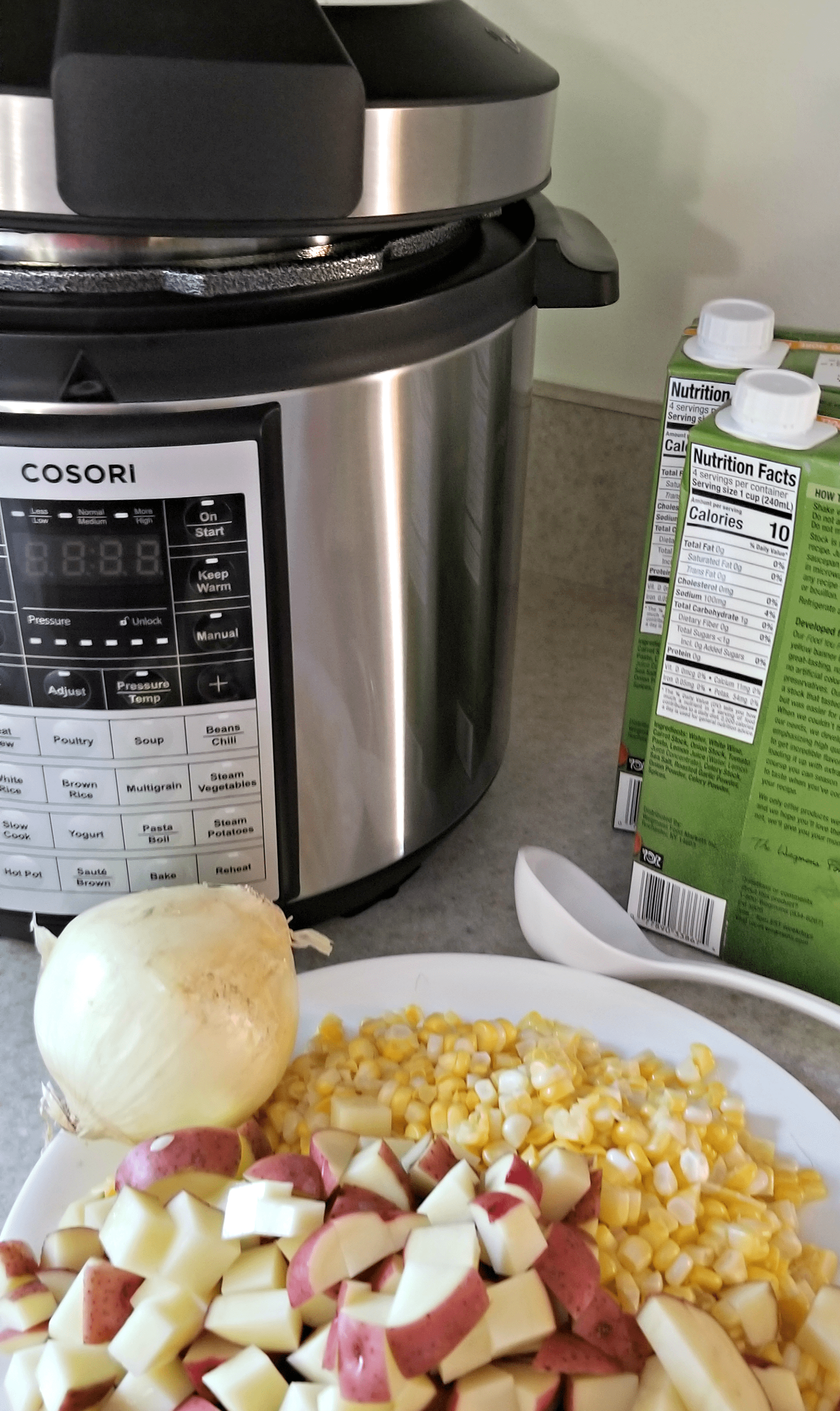 The Smart Programs included are:
Meat/Stew, Poultry, Soup, Beans/Chili, White Rice, Brown Rice, Multigrain, Steam Vegetables, Slow Cook, Yogurt, Pasta/Boil, Steam Potatoes, Hot Pot, Sauté/Brown, Bake, Reheat, and Keep Warm
Using these programs you will be able to cook most things, but you can also use the pot manually and set your own time, temperature and pressure with the touch of a button. This is especially helpful if you're following recipes that give you precise cooking instructions, but for the most part the pre-set programs will cover most of what you need to accomplish with your meals.
I have so far used the Cosori Electric Pressure Cooker to steam veggies, make soup, and cook rice. It all turned out perfect and it's amazing how quickly things cook in an instant pot!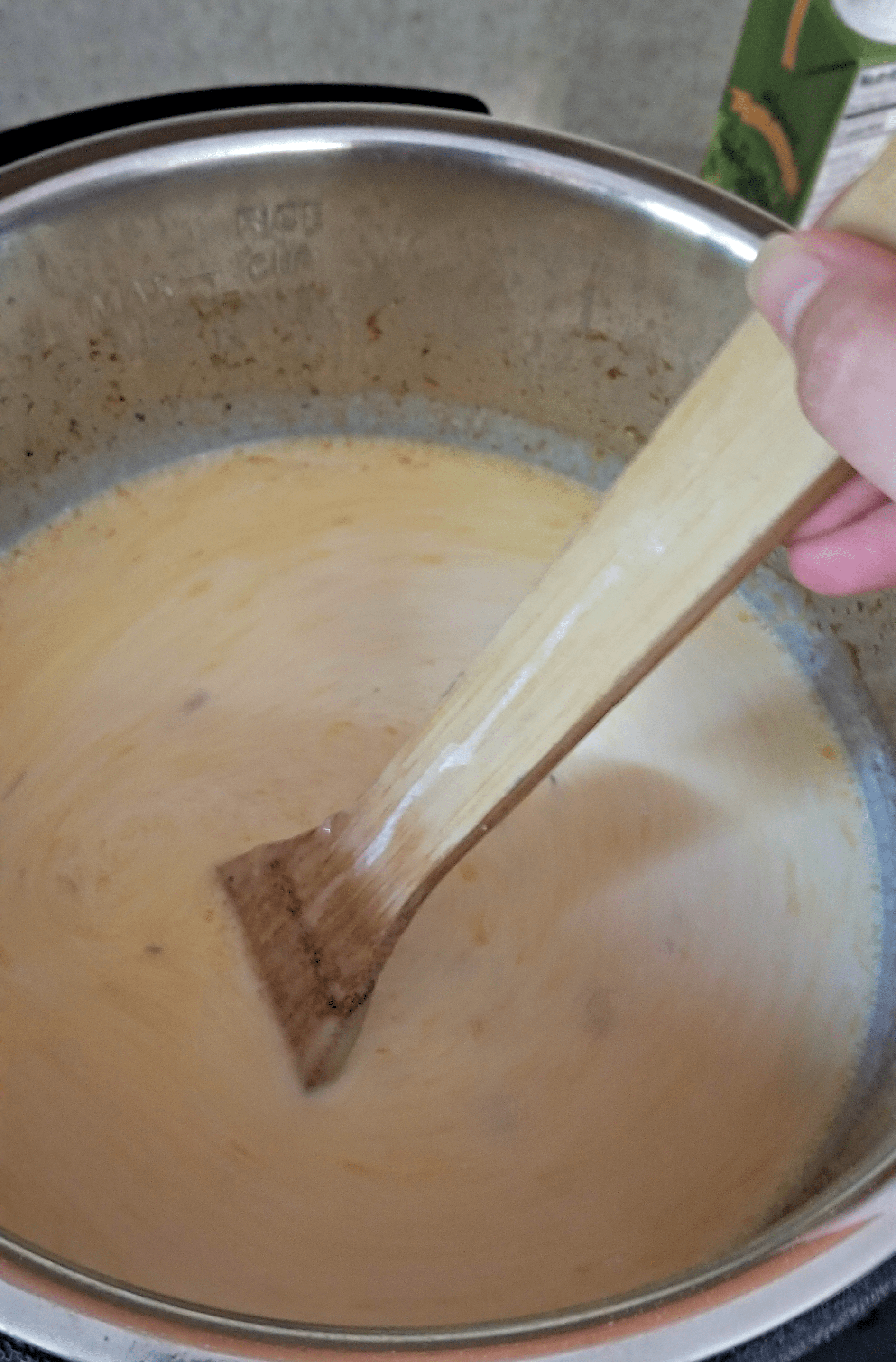 This instant pot was really easy to use after a quick readthrough of the instructions and features. I enjoyed cooking with it, and really appreciated that it came with extra accessories, like a steamer rack, a measuring cup, and ladle. It's a nice looking appliance too, I don't mind having it on my counter at all! Cooking with this pressure cooker is making dinner prep so much better this summer – no more heating up the stove!
Cosori offers excellent customer service, and their products are available for purchase on Amazon, so you can have your own pressure cooker in just two days!
Learn more about Cosori's products at their website.
Do you have a pressure cooker? Tell me what your favorite thing to cook in it is!