If you are working on your holiday prep checklist, you need to include a holiday tea. Start a new tradition this year! Make some Cranberry Mint Tea this year!

Whether you are looking for a beautiful tasteful beverage to make your holiday brighter or you are wanting a fruit filled thirst quenching drink for a warm summer's eve, Cranberry Mint Tea will do the trick.
I am a huge iced tea drinker all throughout the year.  As the weather gets cooler in the winter months, I always try to create a fun tea to lighten things up. I love cranberries, so this year I decided our holiday tea would be Cranberry Mint Tea.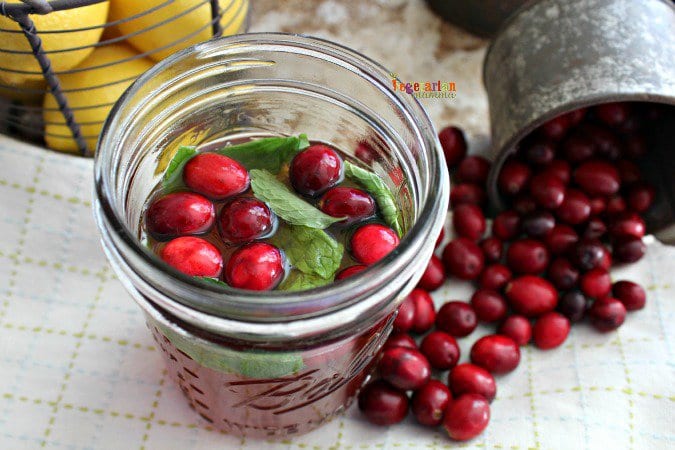 For this recipe, I used Milo's Tea. Milo's Tea Company uses only fresh, natural ingredients in their teas which makes it different than other beverages on the market. This is one of the biggest reasons I like the tea, besides the taste!  The teas from Milo's contain no preservatives and no additives.
Whether at Thanksgiving or Christmas my family knows that I will bring tea! They are always itching to see what creation I've come up with. So I headed to Walmart and picked up 2 gallons of Milo's Tea for just $5 on rollback (while supplies last.) Our family is spread out so we travel for the holidays. I know that Walmart has these items on hand so we don't have to bring them with us.

As with all our recipes this recipe has minimal ingredients and is very easy to make. It is full of color and taste! Depending on your sweet tooth you can use the sweet tea or the unsweet tea.  It is all your choice!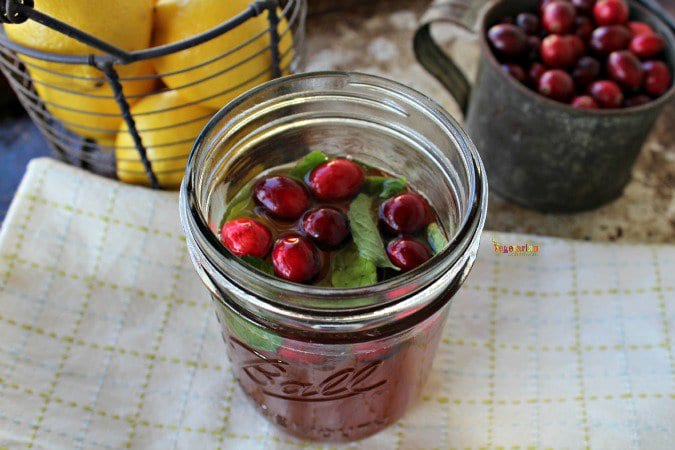 So I have peaked your interest yet?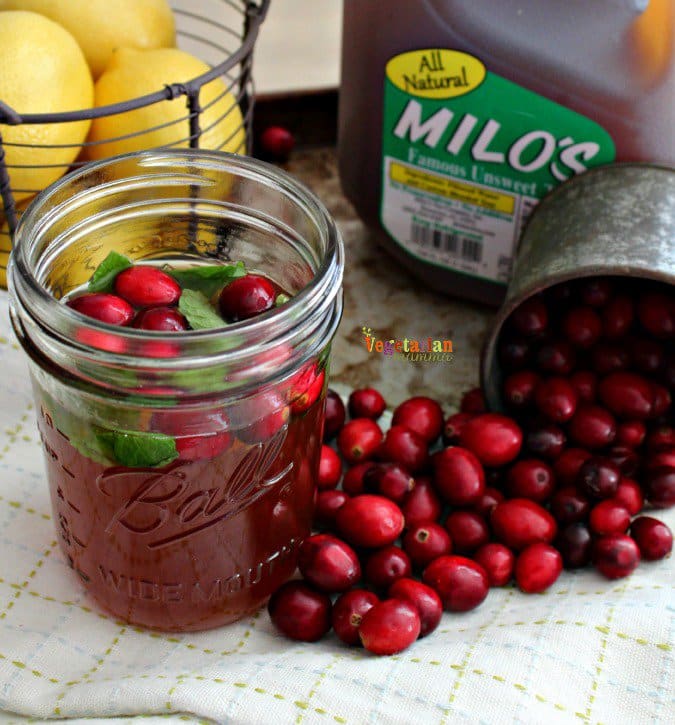 Cranberry Mint Tea
Author:
Cindy Gordon (Vegetarian Mamma)
Ingredients
3 c Milo's Tea (I used unsweet)
2 c 100% cranberry juice
juice of one lemon
1 lemon sliced into circles for garnish
¼ c fresh mint leaves
¼ c fresh cranberries
Instructions
Combine all ingredients into a pitcher.
Let the tea mixture set in the fridge for 1-2 hours so the flavors will marry.
Serve and enjoy! Be sure to get a glass, it won't last long!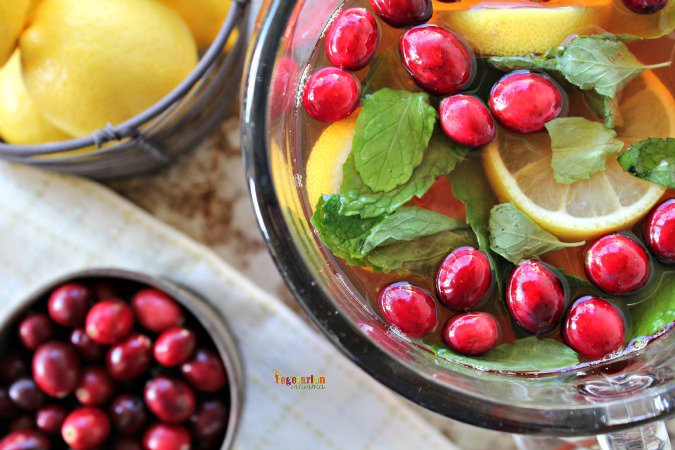 "This post is part of a social shopper marketing insight campaign with Pollinate Media Group® and Milo's Tea, but all my opinions are my own. #pmedia #HolidaysWithMilos  http://my-disclosur.es/OBsstV"
Leave me a comment telling me what you think your favorite ingredient are in the tea: tea, mint, lemon, cranberry?