Dreaming of a delicious, creamy pasta dish for dinner? This easy-to-make creamy butternut squash pasta recipe will dazzle your family and friends.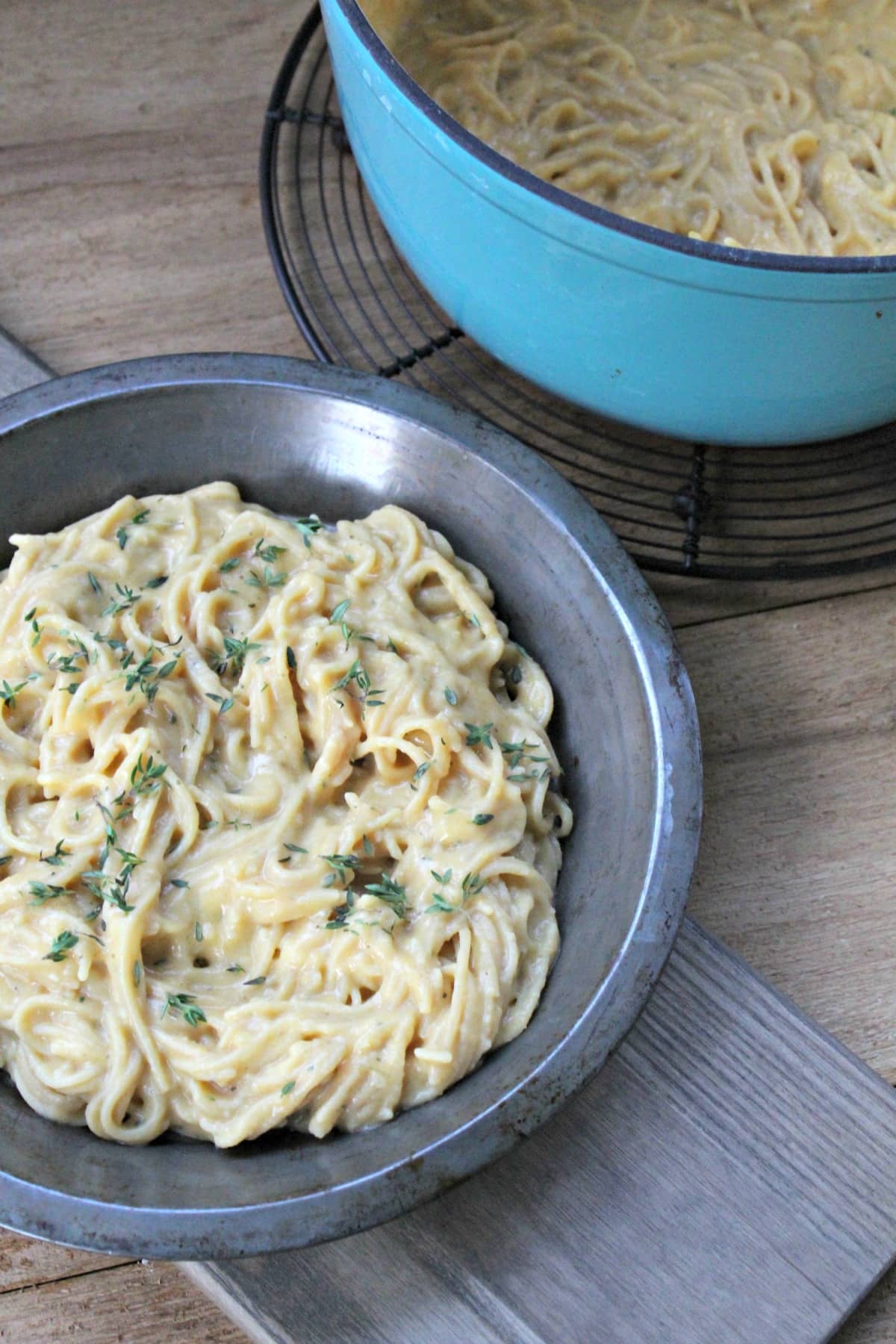 With the holidays quickly approaching, we are beginning to create ideas of what we'd like to see on our holiday menus. For those friends that need to eat gluten-free or with other restrictions, it can be difficult at times. Especially during the holidays.
This butternut squash pasta recipe will be a sure-fire hit at your dinner table. Whether you have vegan, Celiac or guests with no restrictions joining you…everyone will love this dish!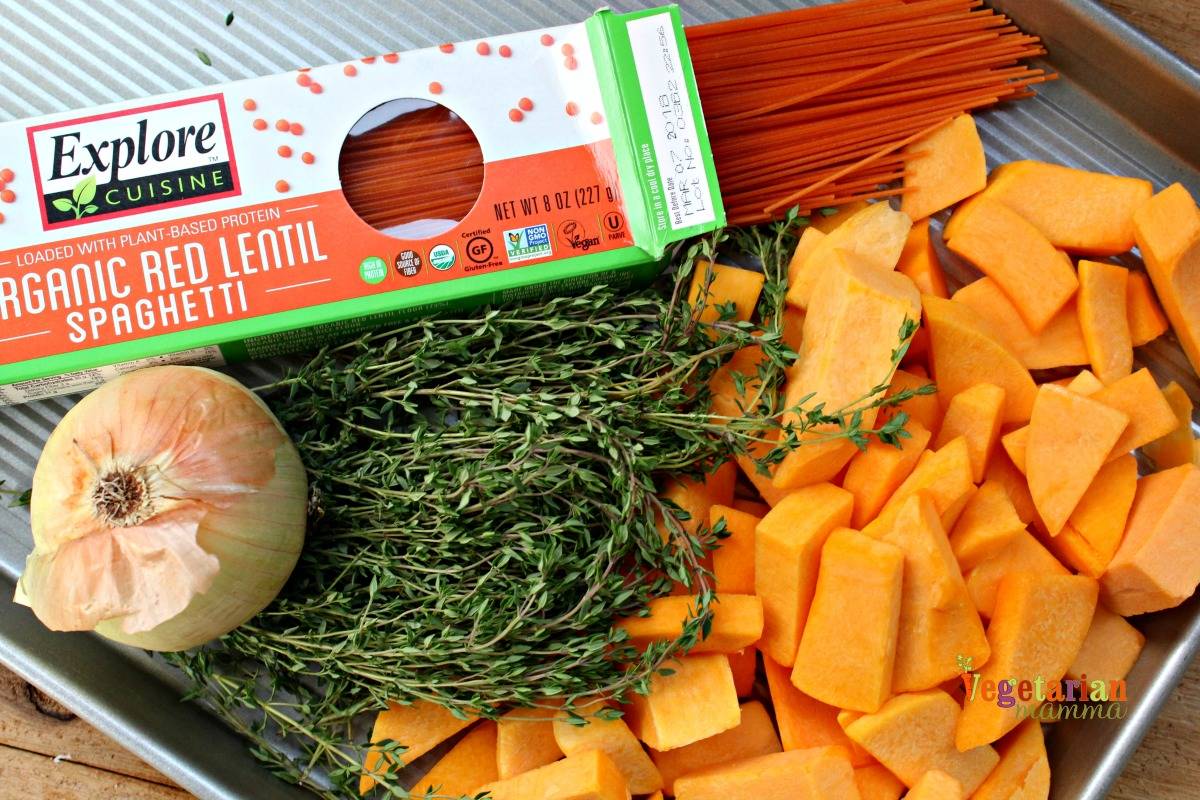 We used simple, seasonal and delicious ingredients for this recipe. Butternut squash is plentiful this time of year and brings a level of heartiness to the dish.
I used  the Organic Red Lentil Spaghetti by Explore Cuisine. I love that this organic spaghetti brings an added later of protein to the dish. This red lentil pasta is made with real ingredients. Ingredients that you and pronounce and understand! All pastas by Explore Cuisine are vegan, certified gluten-free and nonGMO!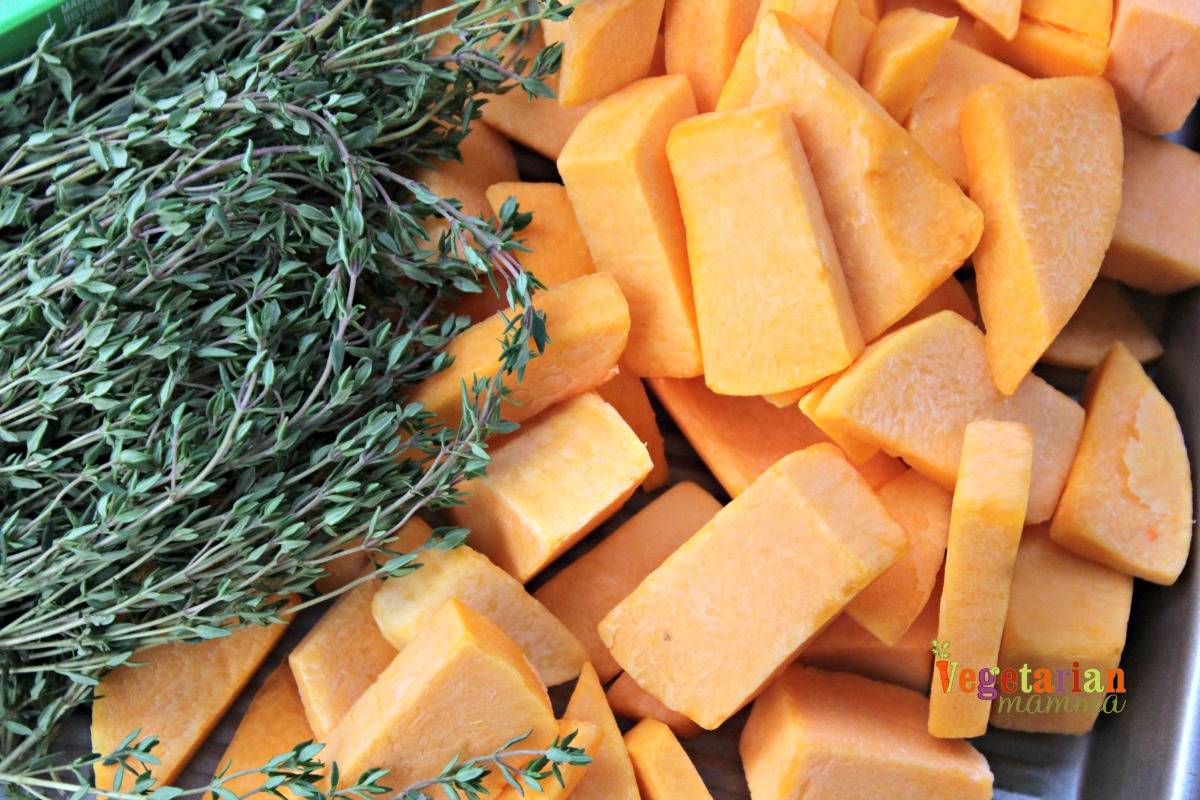 I did let myself off easy for this recipe! While I did buy fresh butternut squash, I didn't peel and cube it. If you buy the squash whole, you need to peel, deseed and cube the squash. Typically at this time of year, your local grocery store will have an option of buying it already cubed! All you have to do it cook! #timesaver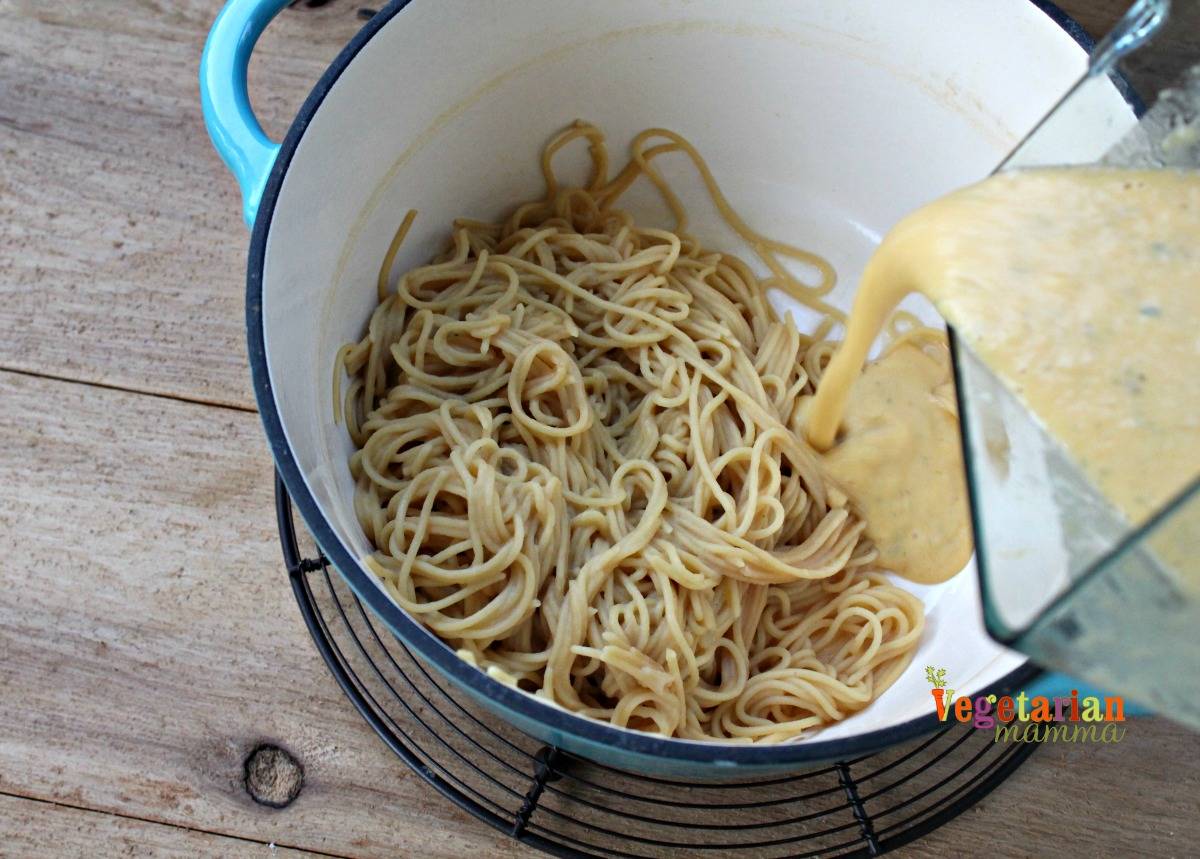 Once you boil the squash, you put most of the ingredients into your blender or food processor! This recipe is SUPER simple!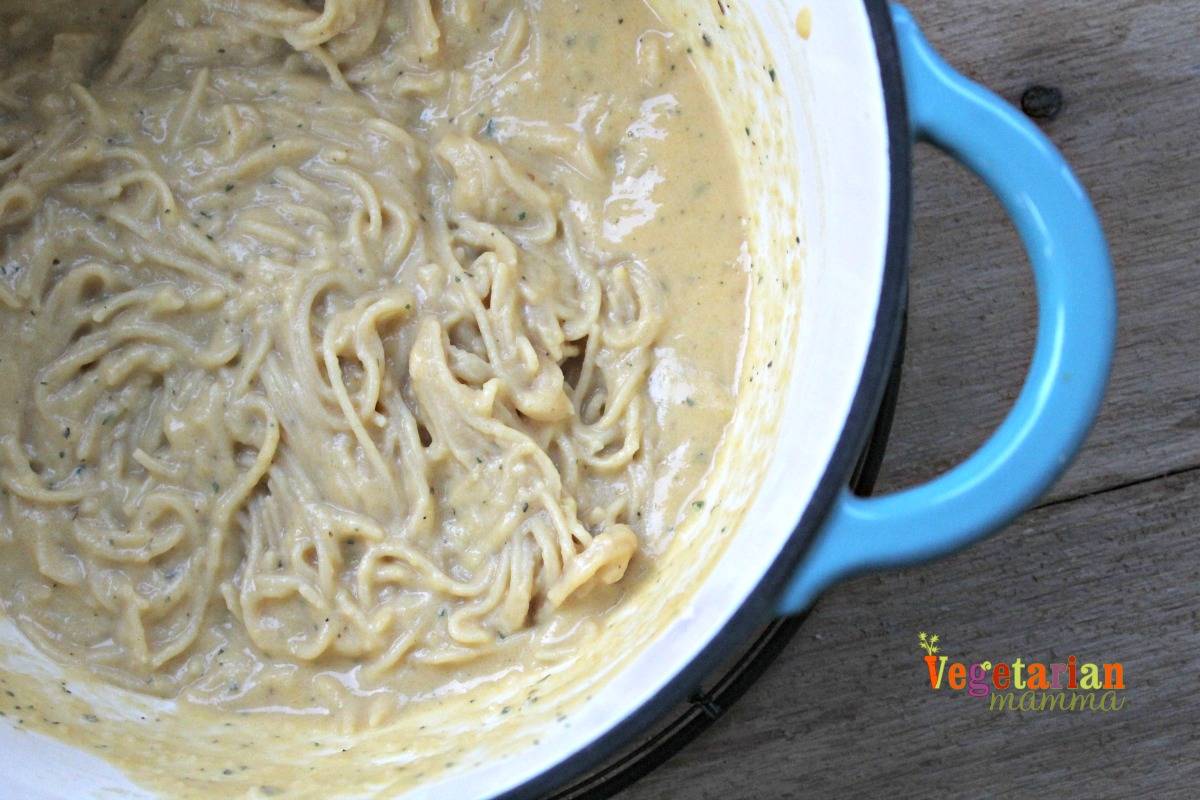 Love squash? You should check out this Chai Maple Butternut Roasted Squash recipe by Perry's Plate!
For more of my squash recipes, see Butternut Squash Chili or Mushroom Spaghetti Squash. Visit the recipe index for even more vegetarian and gluten free recipes!
Ready for this delicious recipe?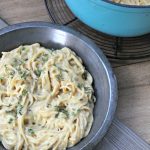 Print Recipe
Creamy Butternut Squash Pasta
Ingredients
1

package of Organic Red Lentil Spaghetti by Explore Cuisine

1

medium size onion

diced

1

T

olive oil

4

cups

cubed butternut squash

1

cup

flax milk

1/2

c

vegan sour cream

1

cup

vegan vegetable broth

2

T

fresh thyme

1

t

all purpose seasoning
Instructions
Cook lentil spaghetti per the directions on the box and set aside.

In a skillet over medium heat, saute the onion with olive oil until onions are soft.

In a pot boil cubed butternut squash until squash is slightly softened.

Put the onion mixture, softened squash, milk, sour cream, broth, 1 T of the thyme and all purpose seasoning into a blender. Blend until smooth.

Pour 1/2 of the blended mixture onto cooked spaghetti. Let the sauce rest on the noodles for a few minutes. It will begin to absorb. Pour remaining sauce as needed to create the perfect level of sauce vs. spaghetti.

Garnish with remaining fresh thyme. Season with salt and pepper.

ENJOY!
Notes
People often over look seasoning their food with salt and pepper. When used in moderation this can be a delicious addition to your meal. The salt and pepper often help to bring out flavors in the dish!
 
Let's talk! I'd love to know if you are a butternut squash lover! Have you tried it? If you have tried it, what type of recipe have you tried with it? Did you like it?
Thank you to Explore Cuisine for sponsoring this recipe and for providing the pasta for this dish!