Creamy Mushroom Rice Soup is an easy to make meal that is perfect for any time of the year. This soup is gluten-free and will be a family favorite.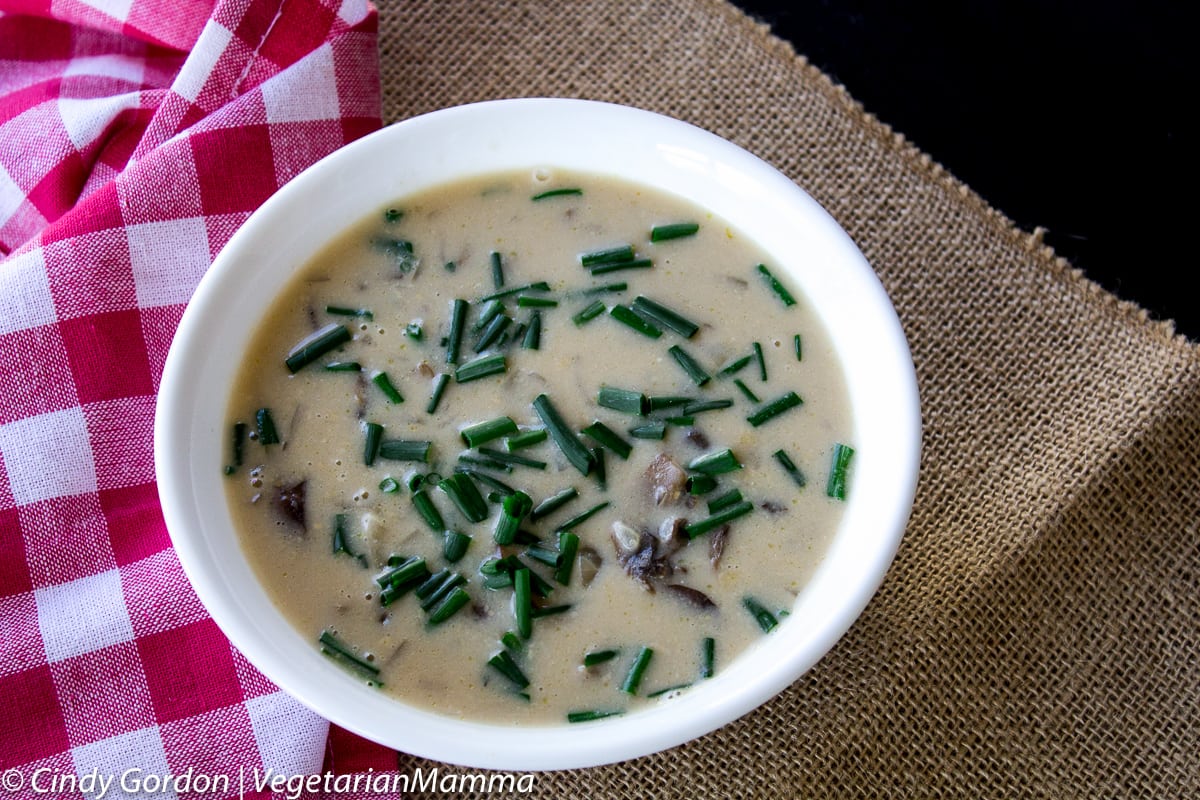 Creamy Mushroom Rice Soup is an easy-to-make comfort dish that will make your entire family happy. We love soup no matter the time of the year. This soup even reheats well.
The mushrooms bring an earthy taste to the dish.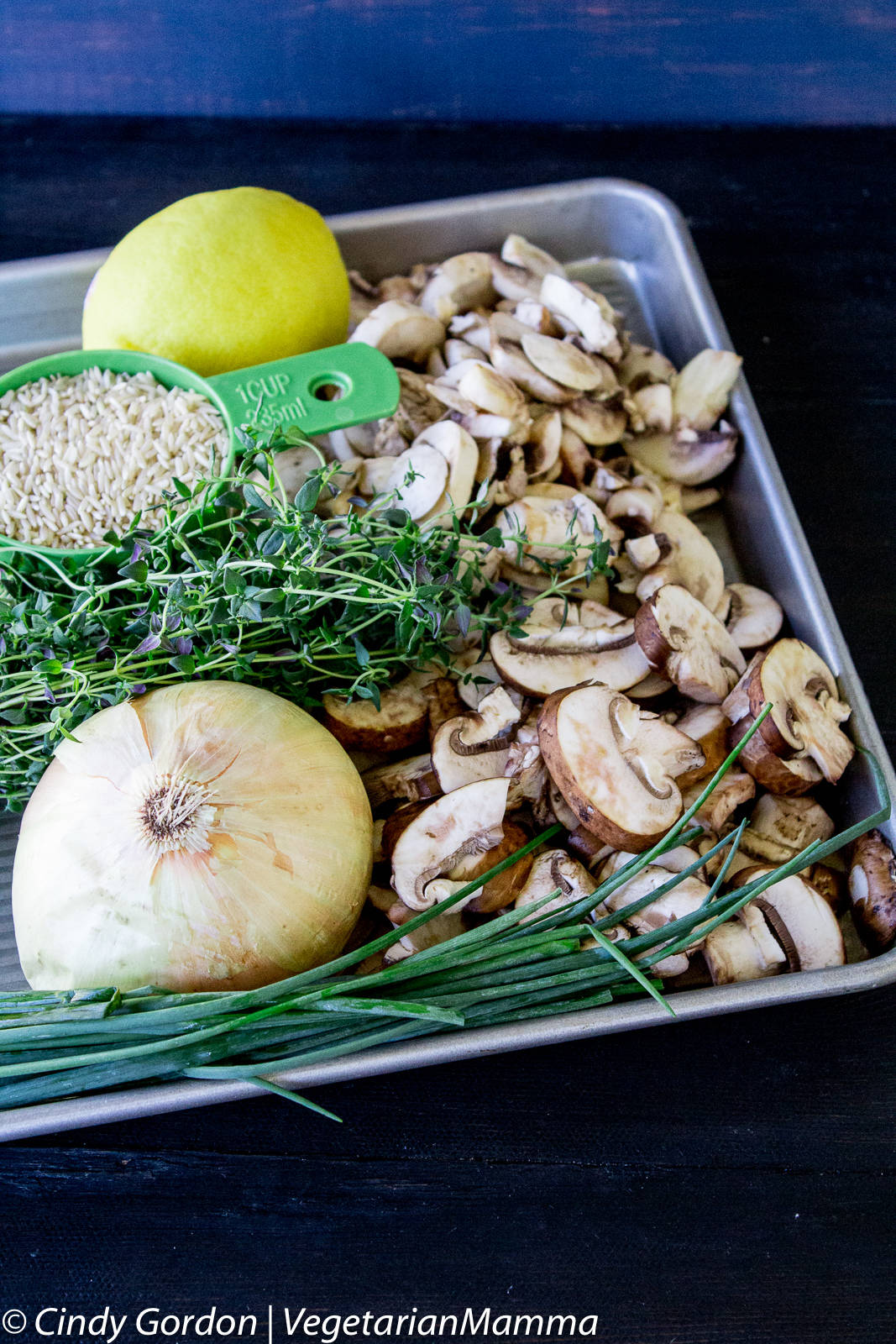 The fresh herbs and lemon, lighten the flavor of the dish.  To round out the texture of this dish we used rice.  Rice is a staple in this vegetarian, gluten-free household.
In this Mushroom Rice Soup recipe, we used Texmati® Brown Rice. It is the perfect alternative to white rice. It is heart-healthy and has a low glycemic index value. It has a slightly nutty taste and gentle chewy texture. It is naturally gluten-free, all-natural, kosher certified and Non-GMO Project Verified.
This rice is perfect for stir-fries, soups, fried rice, pilafs and more! This rice pairs well with strong flavors and spices. Add in those fresh herbs to your dishes to make them shine!
RiceSelect products are made with rigorous attention to detail. The products are all held to high standards.
Delicious and easy, that summarizes this Creamy Mushroom Rice Soup!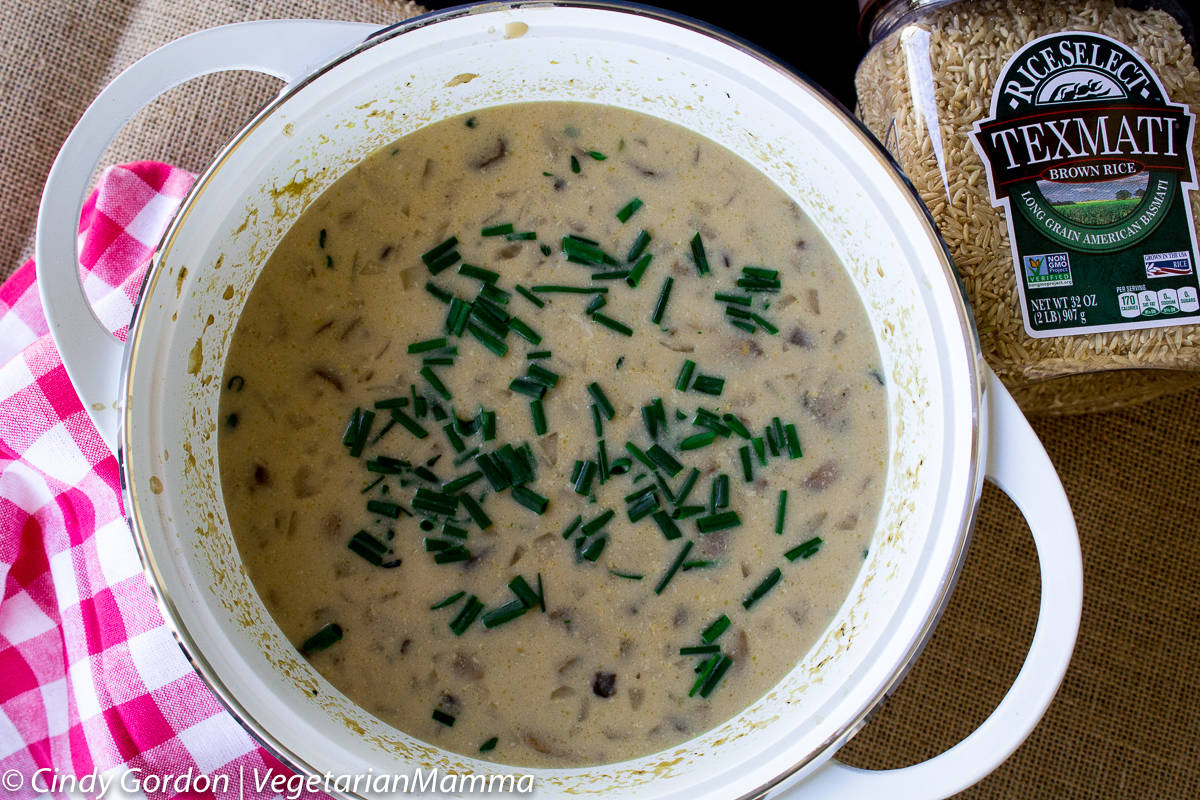 Creamy Mushroom Rice Soup - perfect for any time of the year!
Author:
Cindy Gordon (Vegetarian Mamma)
Ingredients
1 T oil
8 oz baby bella mushrooms, sliced
8 oz white button mushrooms, sliced
1 onion, peeled and diced
2 T gluten-free all purpose flour
½ c milk
1 cup Texmati® Brown Rice
4 cups vegetable broth
1 T fresh thyme
½ t salt
½ t black pepper
Juice from half a lemon
½ cup heavy cream
¾ cup shredded cheddar cheese
chives for garnish
Instructions
In a large pot over medium heat, add the oil.
Add in both kinds of mushrooms and onions. Saute until they are soft.
Stir in gluten-free flour and coat vegetables.
Next add the milk, rice and vegetable broth.
Cover pot, as the mixture comes to a boil reduce heat and simmer for 20 minutes or until rice is done.
Remove pot from heat. Add in thyme, salt, pepper, lemon juice, heavy cream and cheese. Stir to combine.
Top with chives and ENJOY!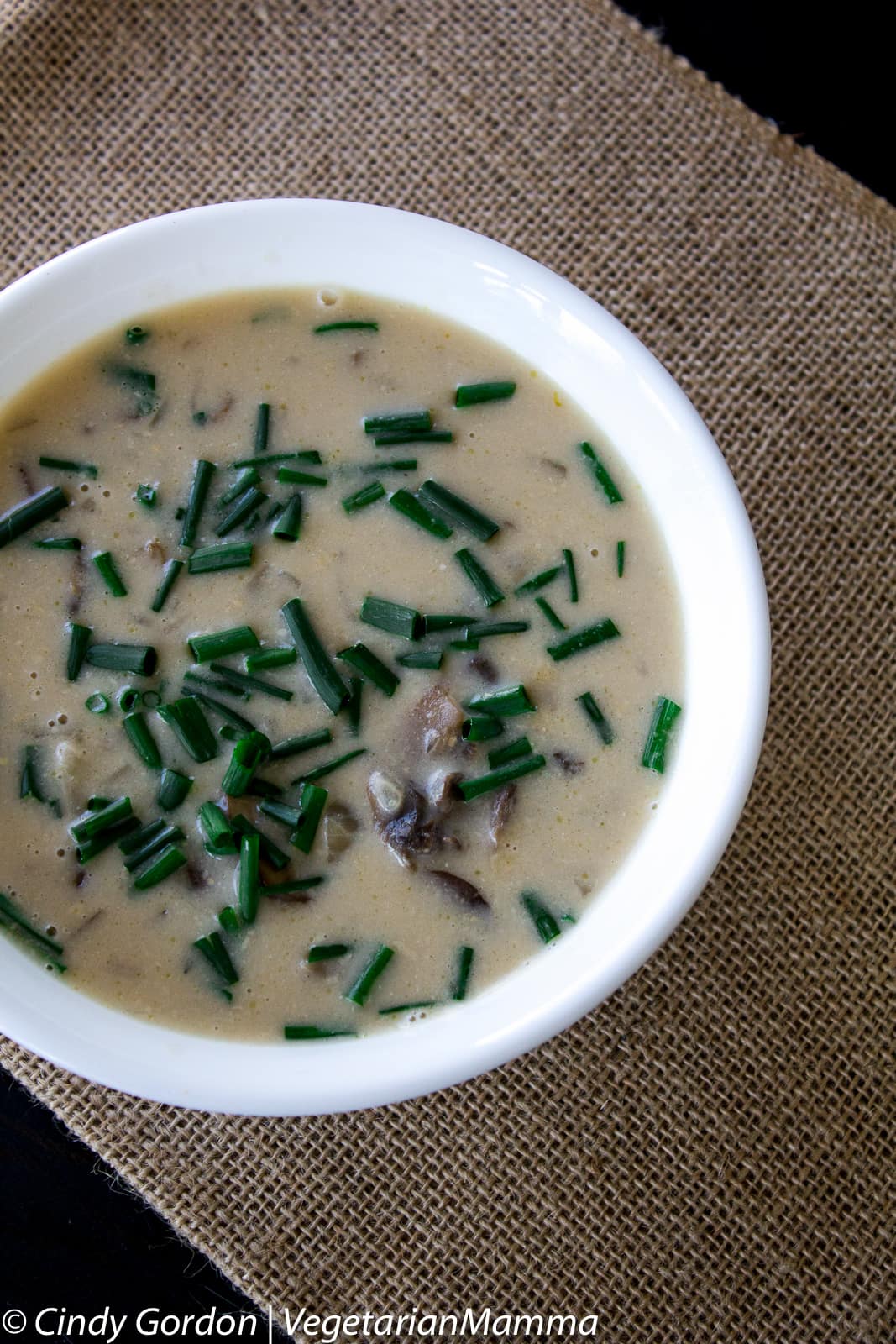 Hungry for more gluten-free recipes? Be sure to check out our recipe index. You can also visit our Amazon store to see our favorite gluten-free products and kitchen equipment! This post contains an amazon affiliate link.
Thank you to RiceSelect and Mambo Sprouts for sponsoring this post. Let's talk! Leave me a comment telling me your favorite RICE dish!
Thank you to Rice Select and to Mambo Sprouts for sponsoring this post and giveaway.