Creamy Taco Pasta Salad is an essential dish for your next cookout or backyard BBQ. This tasty recipe is easy to make and tastes delicious.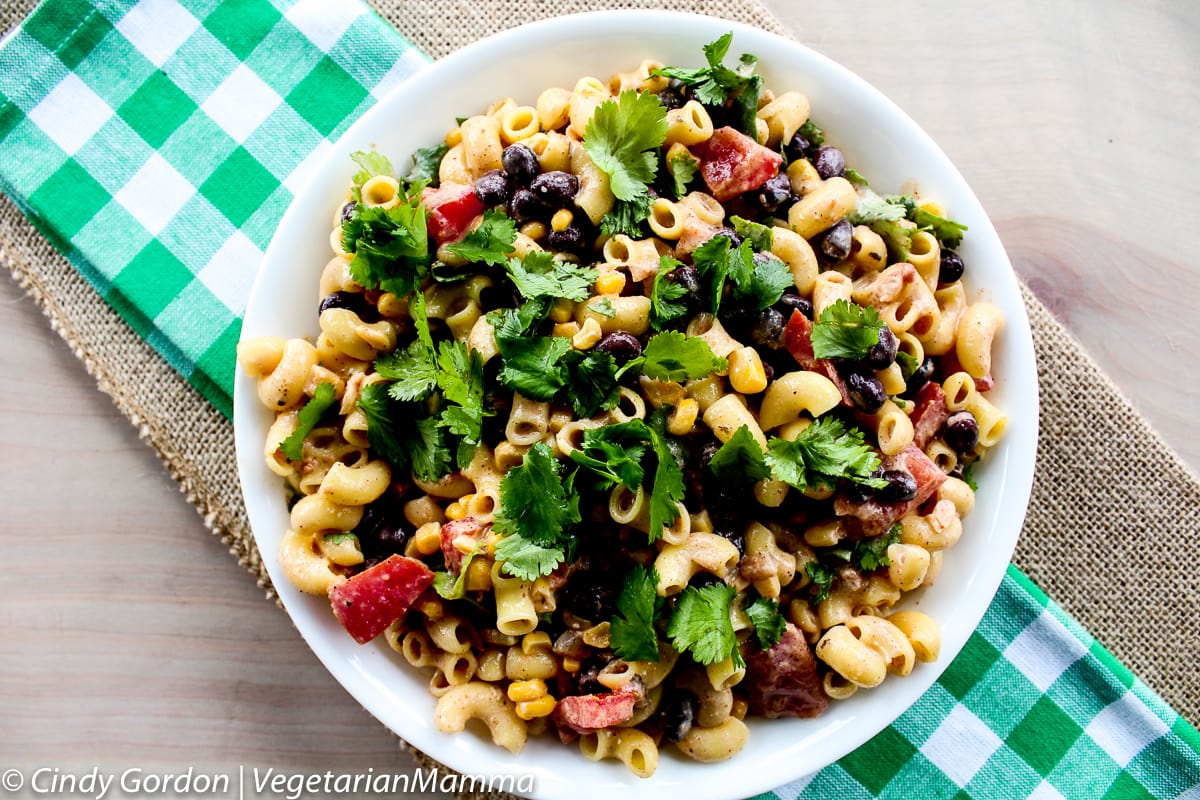 This dish, just like many of our recipes contains very simple and has easy to find ingredients. In fact, you might have almost all the ingredients on hand to make this dish…right now!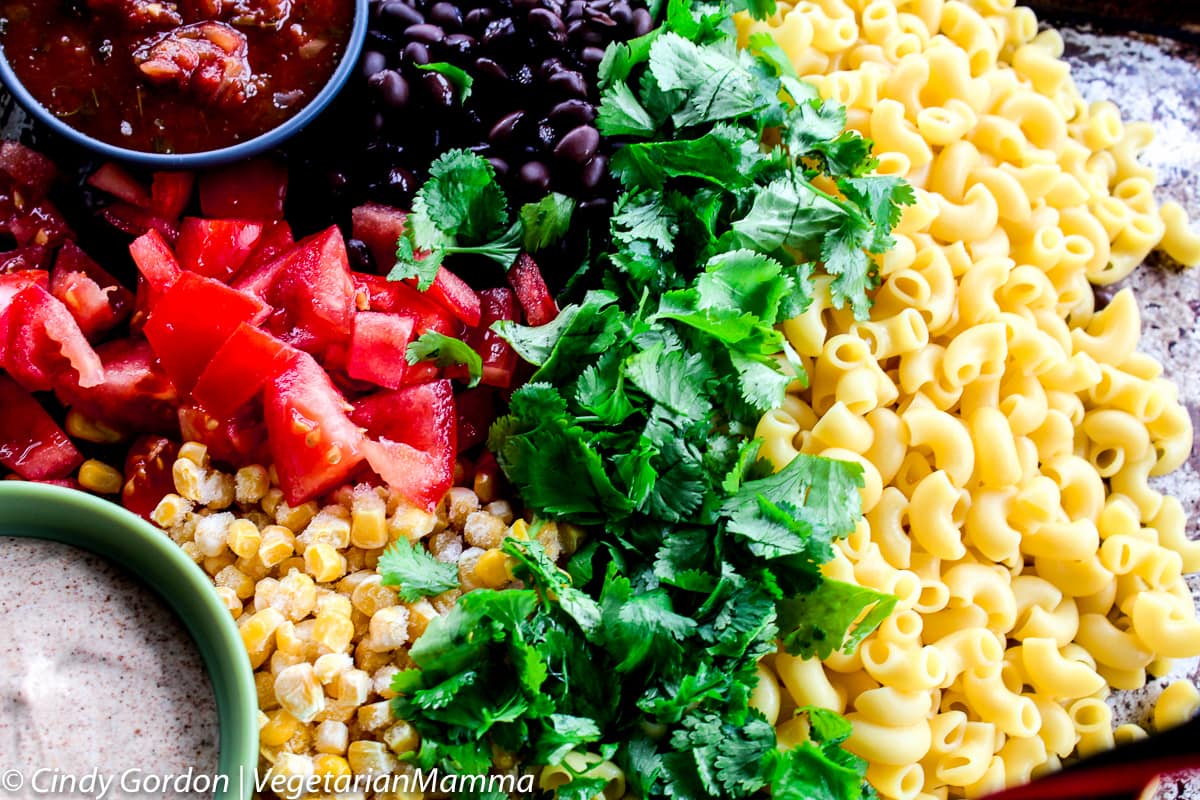 black beans
corn
tomatoes
salsa
cilantro
Those are the main ingredients.  The sauce of this creamy taco pasta salad is made from sour cream, taco mix and lime juice. I actually made this recipe using vegan sour cream, but you can use whatever sour cream works for you.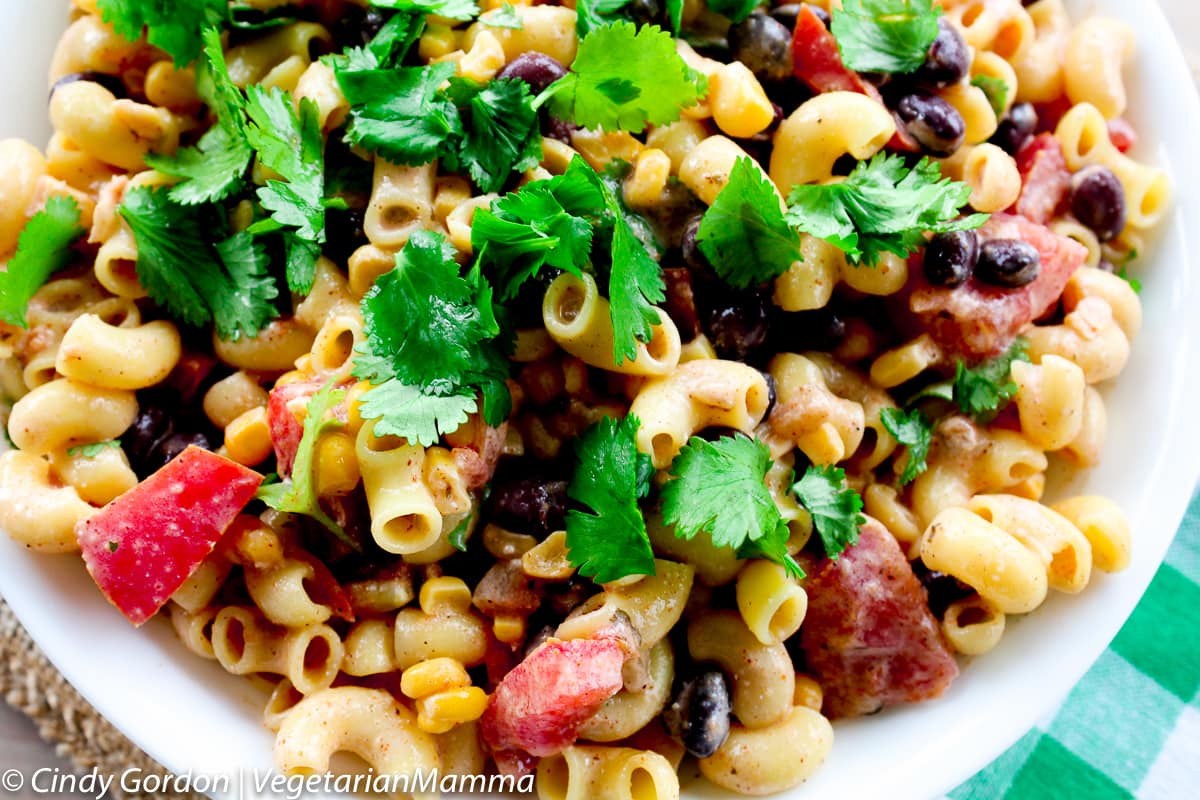 It just doesn't get more delicious than this…

Creamy Taco Pasta Salad
Author:
Cindy Gordon (Vegetarian Mamma)
Ingredients
8 oz of gluten-free pasta
1 can of black beans, rinsed and drained
1 c corn
1 c tomatoes (diced and fresh)
1 c salsa
¾ c fresh cilantro, diced
½ c sour cream
2 T gluten-free taco seasoning mix
Juice one lime
Instructions
Prepare pasta per directions on box and put into large bowl.
Add beans, corn, tomatoes, salsa and cilantro to pasta. Toss to combine.
In a small bowl mix the remaining ingredients to create the sauce.
Gently add to the pasta mixture and stir to combine.
Chill for 1 hour, then serve.
ENJOY!
Notes
You can easily make this dairy-free by subbing out the sour cream.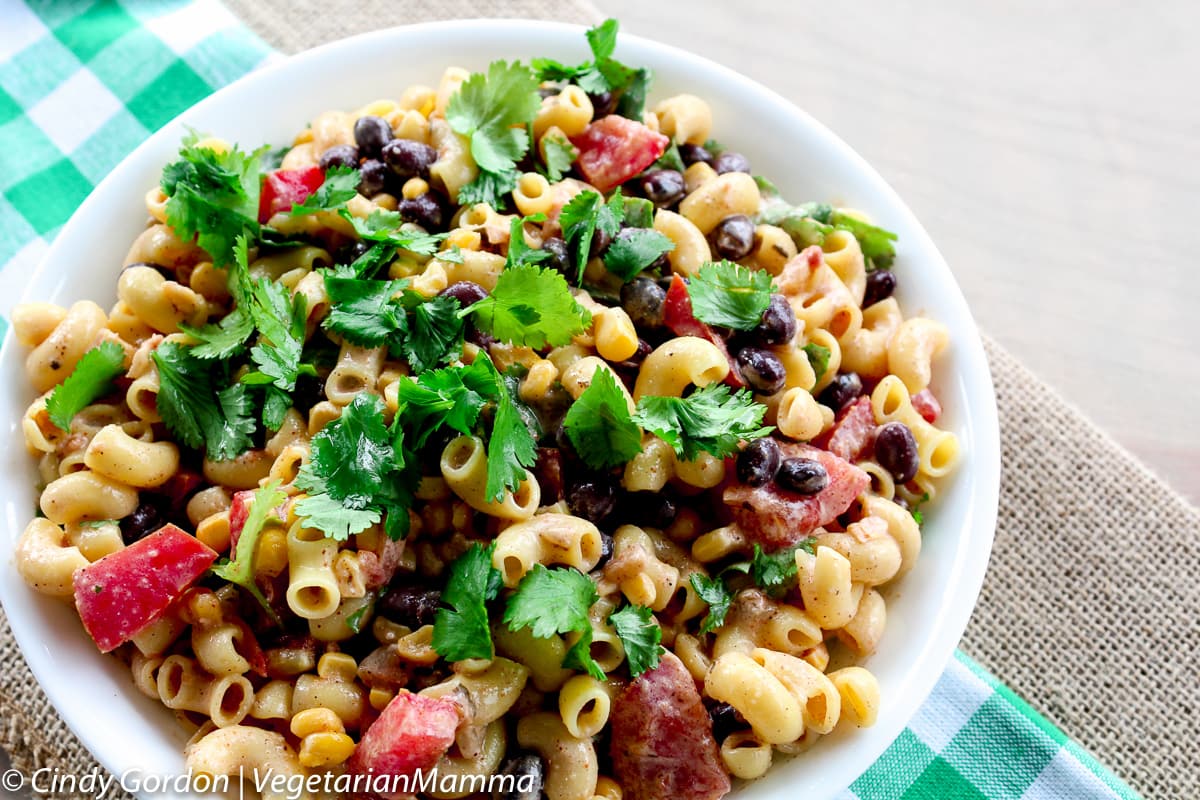 If you LOVE pasta salad, you need to check out our Warm Black Bean Corn Pasta Salad and our Kid Friendly Pasta Salad. Both are amazingly delicious!
Let's talk! Leave me a comment telling me your favorite pasta salad combinations? What do you love to take to cookouts to share?