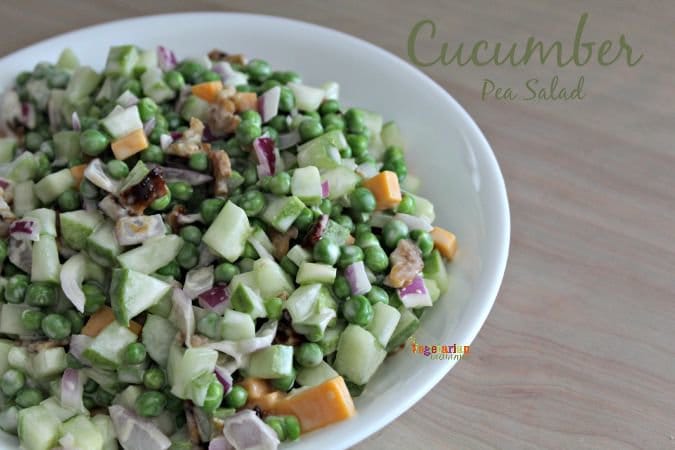 Each year my little garden gets over taken by a certain plant. This year it is the cucumber plant.
This crazy plant has vined it way throughout the entire garden. I felt like that I had it contained, then we went on vacation.
I came home and the cucumber plant had taken over. I can't really complain though, more cucumbers have lead me to some pretty tasty dishes and drinks!
Cucumber Pea Salad is our go-to weekend salad!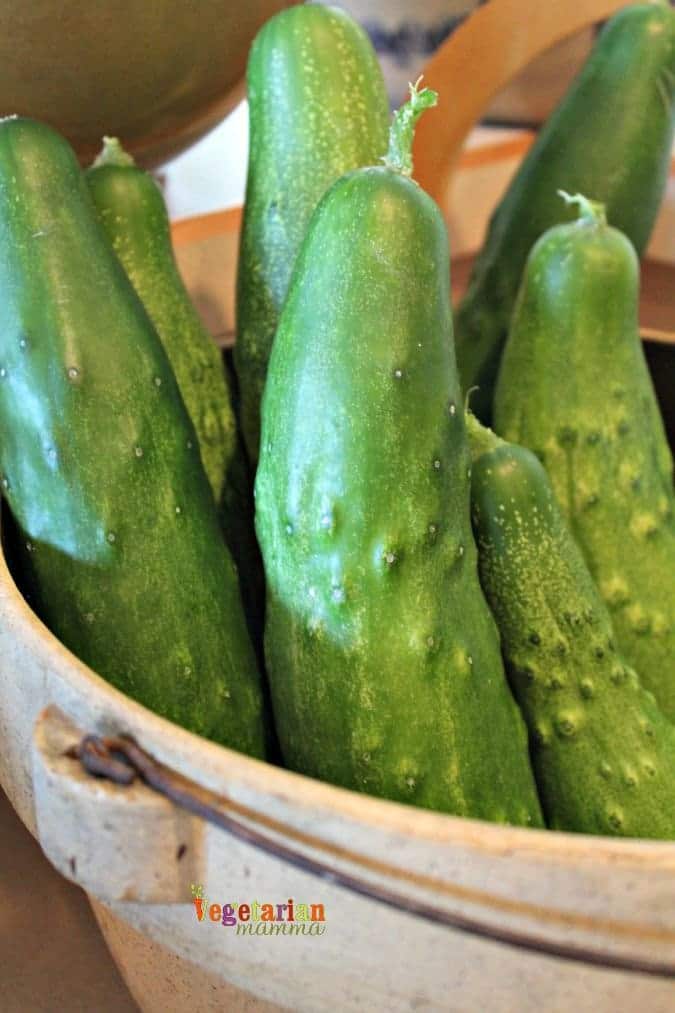 We took one of our giant cucumbers and deseeded it. Then we finely diced the cucumber into small pieces.
The trick of this dish is to get all ingredients to be about the same size.
It just makes for a better curb appeal of the dish. This dish is pretty simple to make, just a little bit of chopping.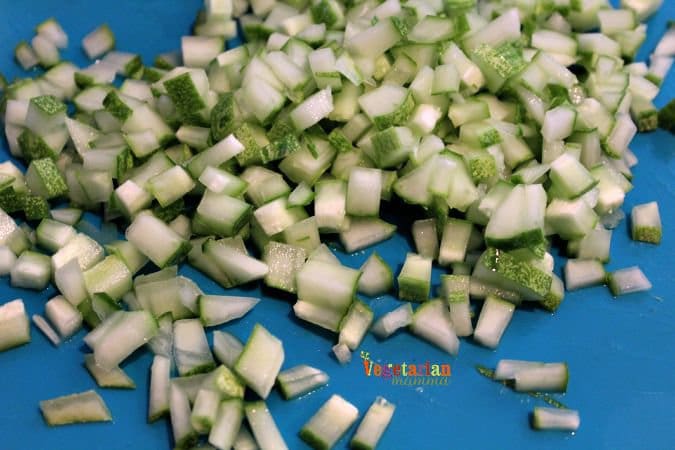 If you are a salad lover, you should check out some of our other salad recipes! We have a delicious Tomato Feta Salad, Cucumber Chickpea Salad and Bean Salad.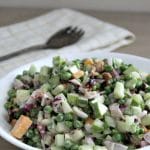 Print Recipe
Cucumber Pea Salad
This dish lends itself to many types of eating. You can use vegetarian, vegan or meat bacon. You can sub in vegan cheese or omit the cheese all together. You can use a dairy free mayo, if you like.
Ingredients
2

cups

frozen peas

2

cups

diced cucumbers

1/2

cup

mayo

1/2

cup

diced red onion

1/2

cup

cheddar cheese cubed

optional

1/2

cup

crumbled bacon

I used this vegan recipe
Instructions
In a large bowl, mix frozen peas and diced cucumbers.

Mix together mayo and apple cider vinegar.

Pour 3/4 of the mayo mixture on the peas and cucumbers. Reserve the remaining mayo mixture for later.

Mix in red onion, cheddar cheese and crumbled "bacon" to the frozen peas and cucumbers. Stir to coat.

Add more mayo mixture if needed.

Serve and enjoy!
---
Let's talk! Have you tried Cucumber Pea Salad? Are you a lover of cucumbers? We use them in so many of our summer dishes!