Dairy Free Peppermint Fudge is a snap to make and will be the perfect holiday dessert to share with your friends and family.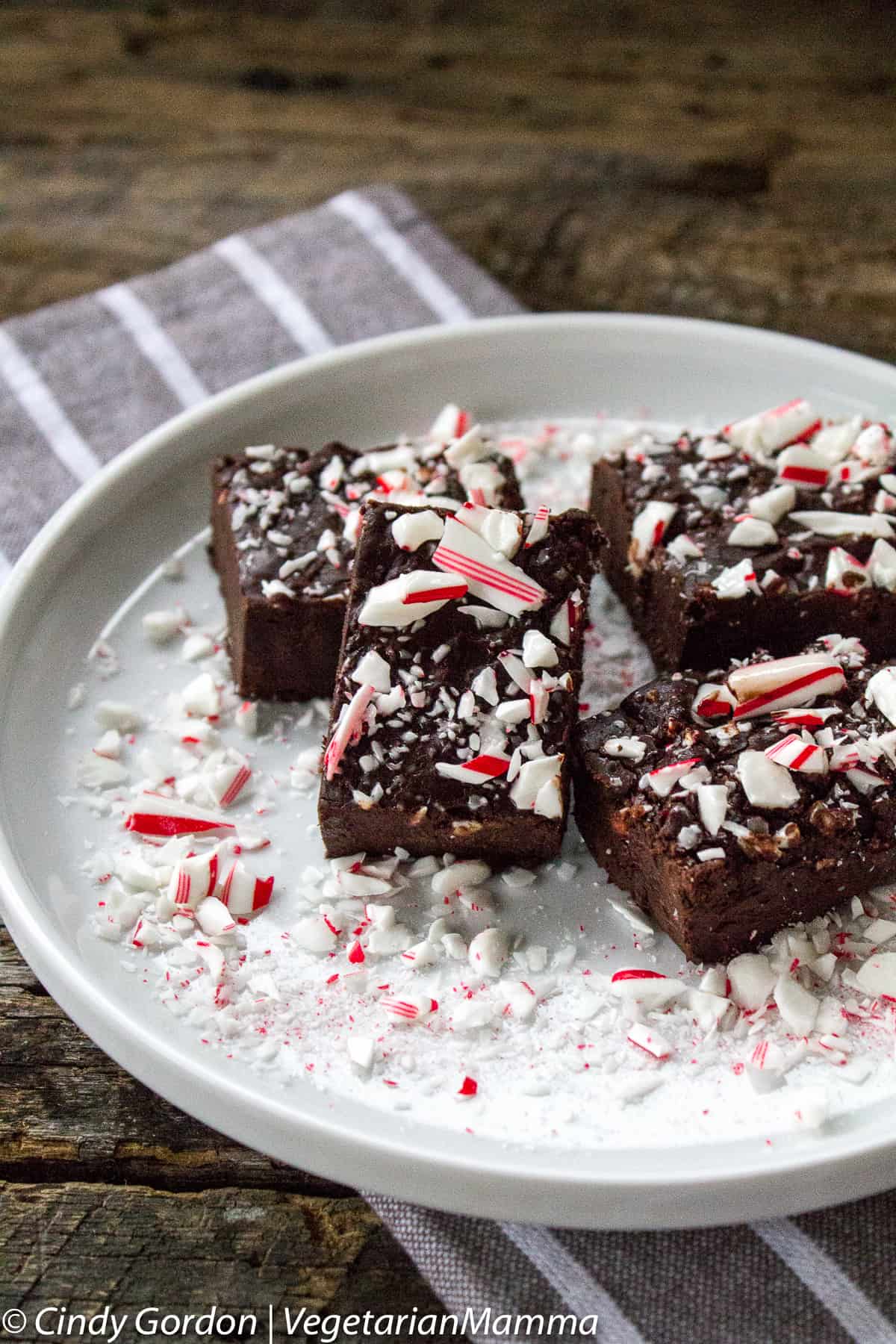 Oh Candy Canes! Candy Canes bring me back to my childhood and all those memories of those delicious candies.
Just because the holidays are coming doesn't mean you have to miss out on your favorite treats from your childhood. I recently whipped up some dairy free peppermint fudge to have at home and to give away.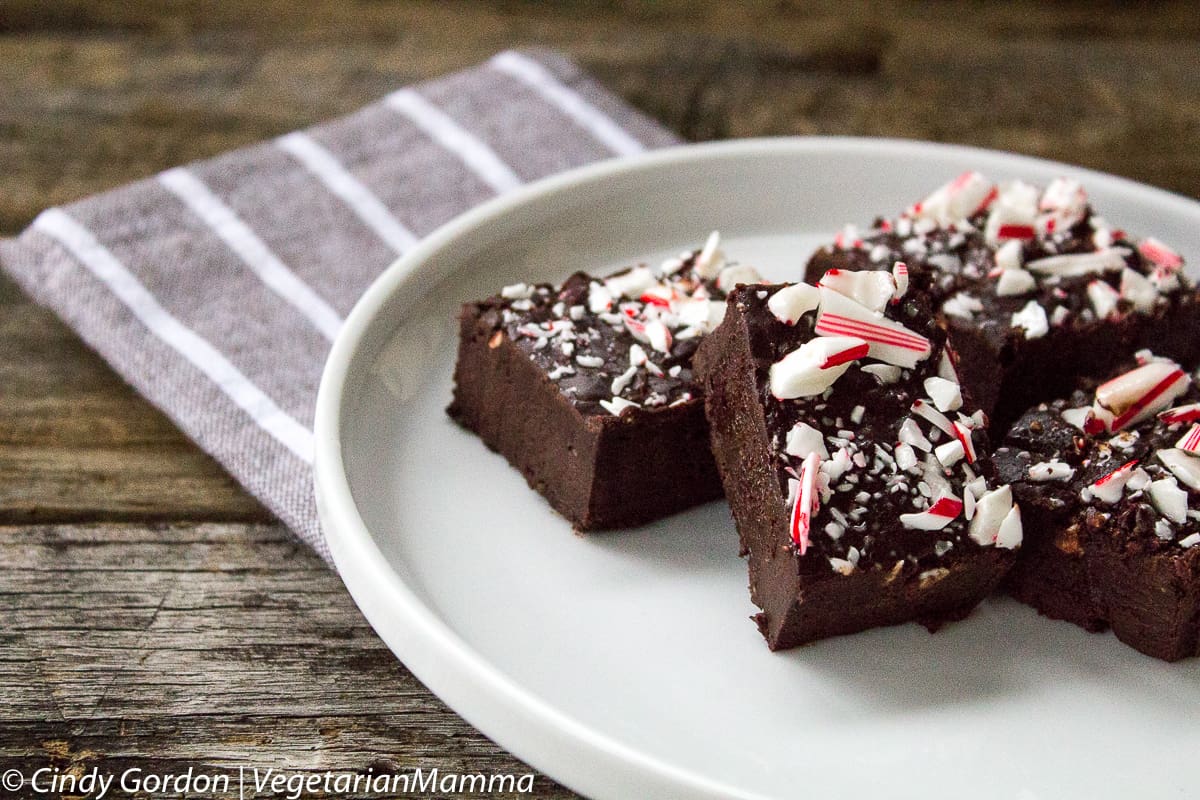 This fudge truly is a treat. It even freezes well!  That is a bonus. So you can make ahead of time and then store in the freezer until you are ready to use or to share!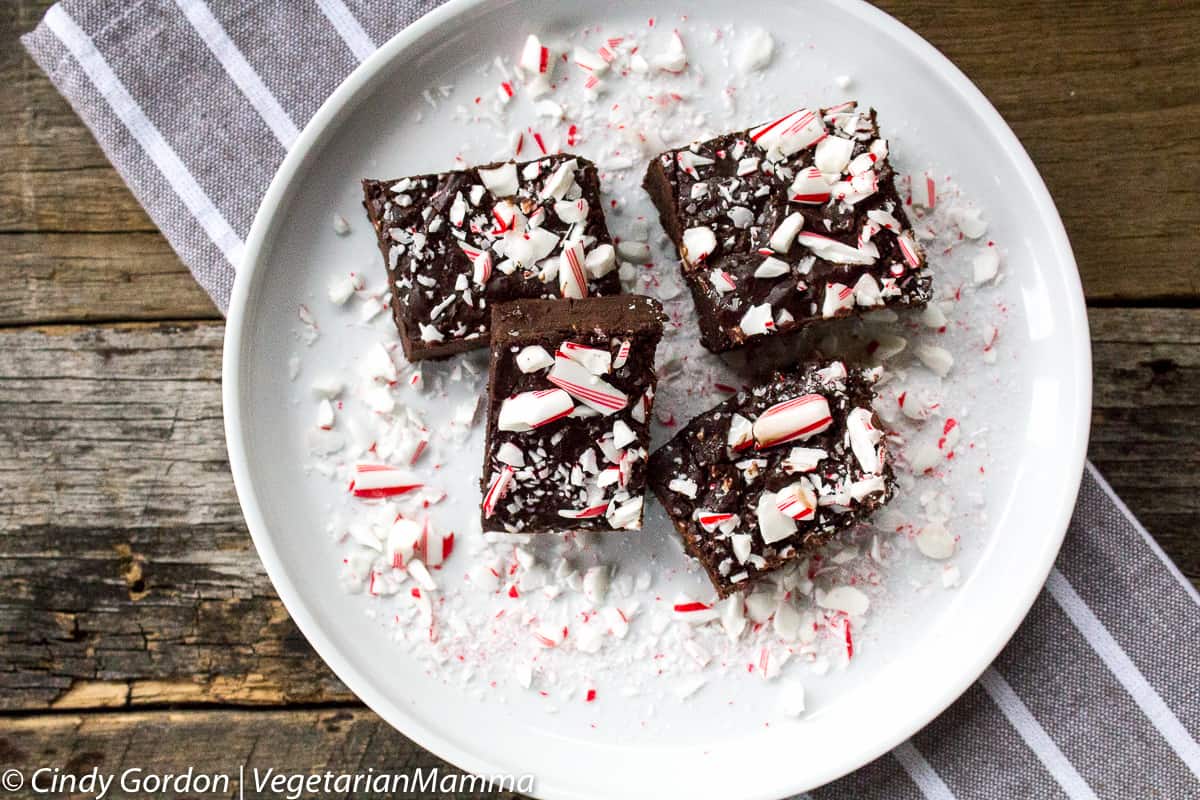 The dairy free peppermint fudge is peppermint flavored without the candy canes. I just added those for a pop of color and some extra crunch and flavor! It is up to you, if you use those.
If you do, here is what you need to do!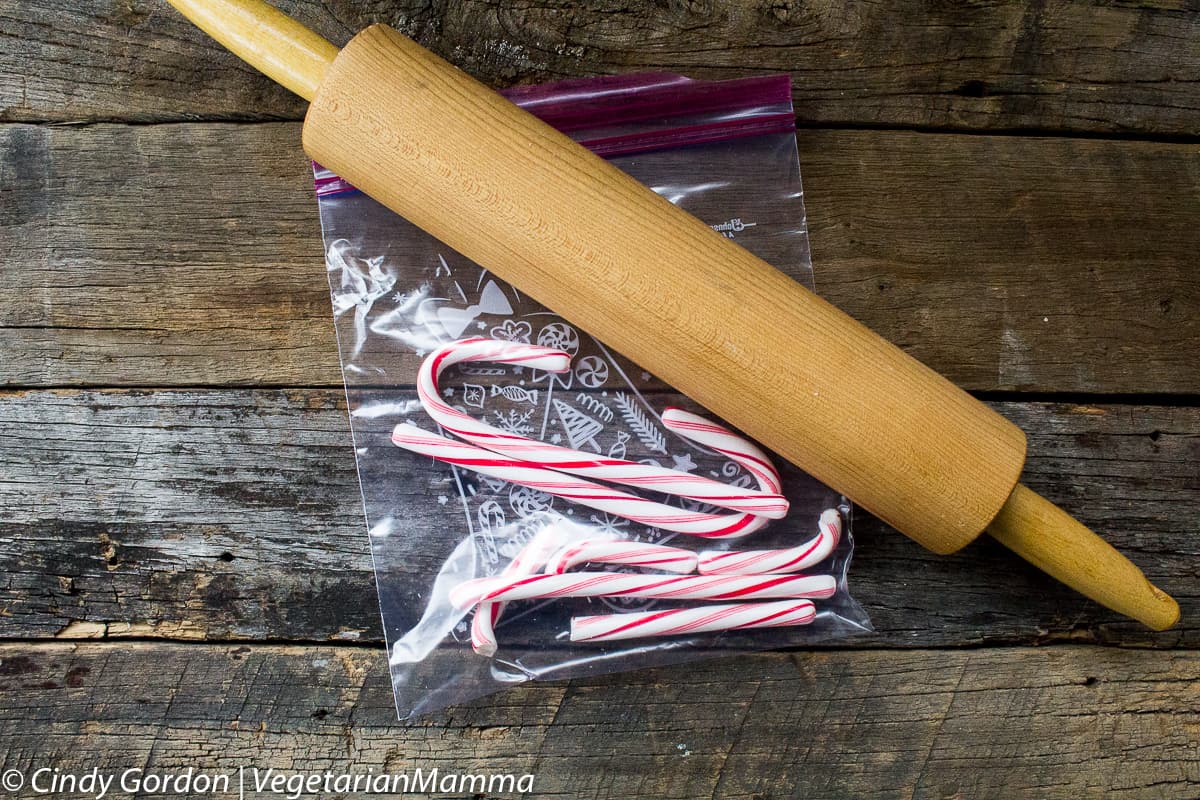 Let's just say that this part is pretty much a stress reliever. You put the candy canes into a baggy and smash them with a rolling pin. Sound fun?


Easy and it feels good! ha! If you LOVE peppermint you need to check out these gluten-free peppermint snickerdoodles! How fun is that?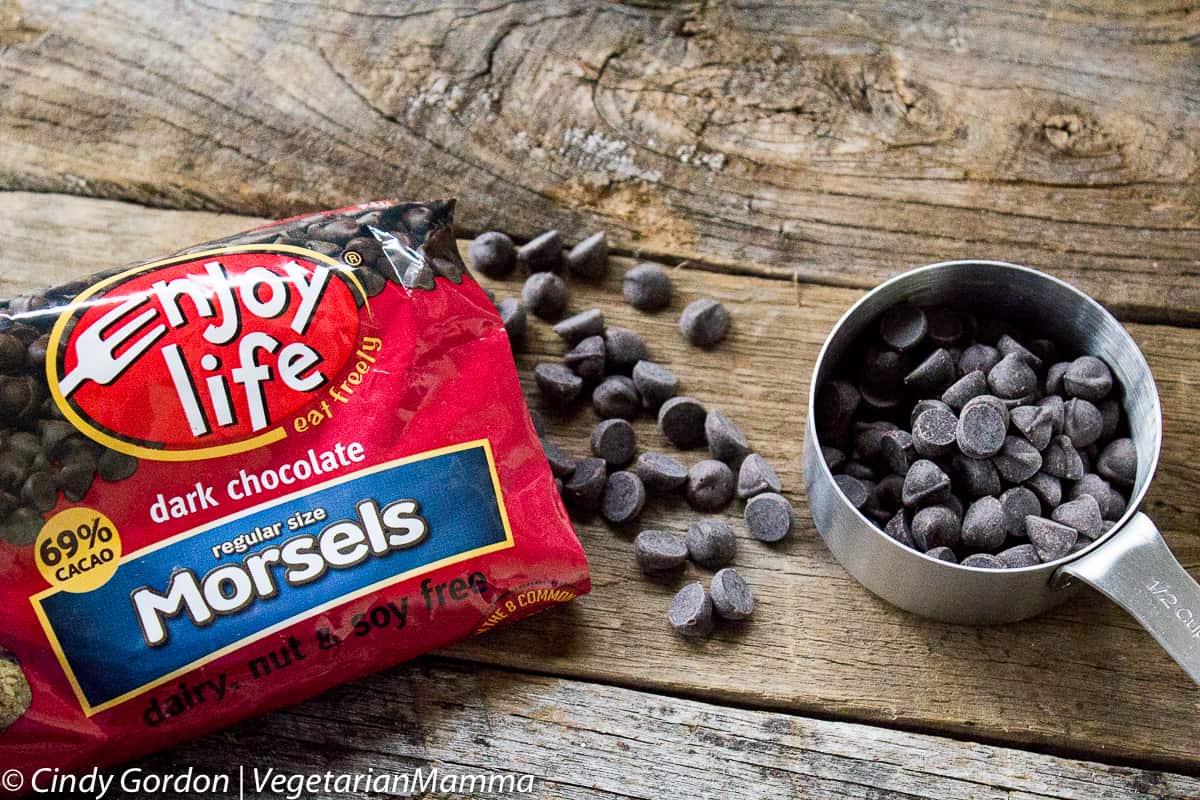 The star of this dairy free peppermint fudge are the dark chocolate morsels from Enjoy Life Foods.  They are nothing short of amazing and we pretty much eat them on the daily here!
Maybe, I shouldn't admit that!? But its true. These TOP 8+ allergen free chips are delish and perfect for anybody with or without food allergies.
We LOVE Enjoy Life Foods!
Adding them into this dairy free peppermint fudge takes that taste up to the PERFECT notch!  Try it, you will see!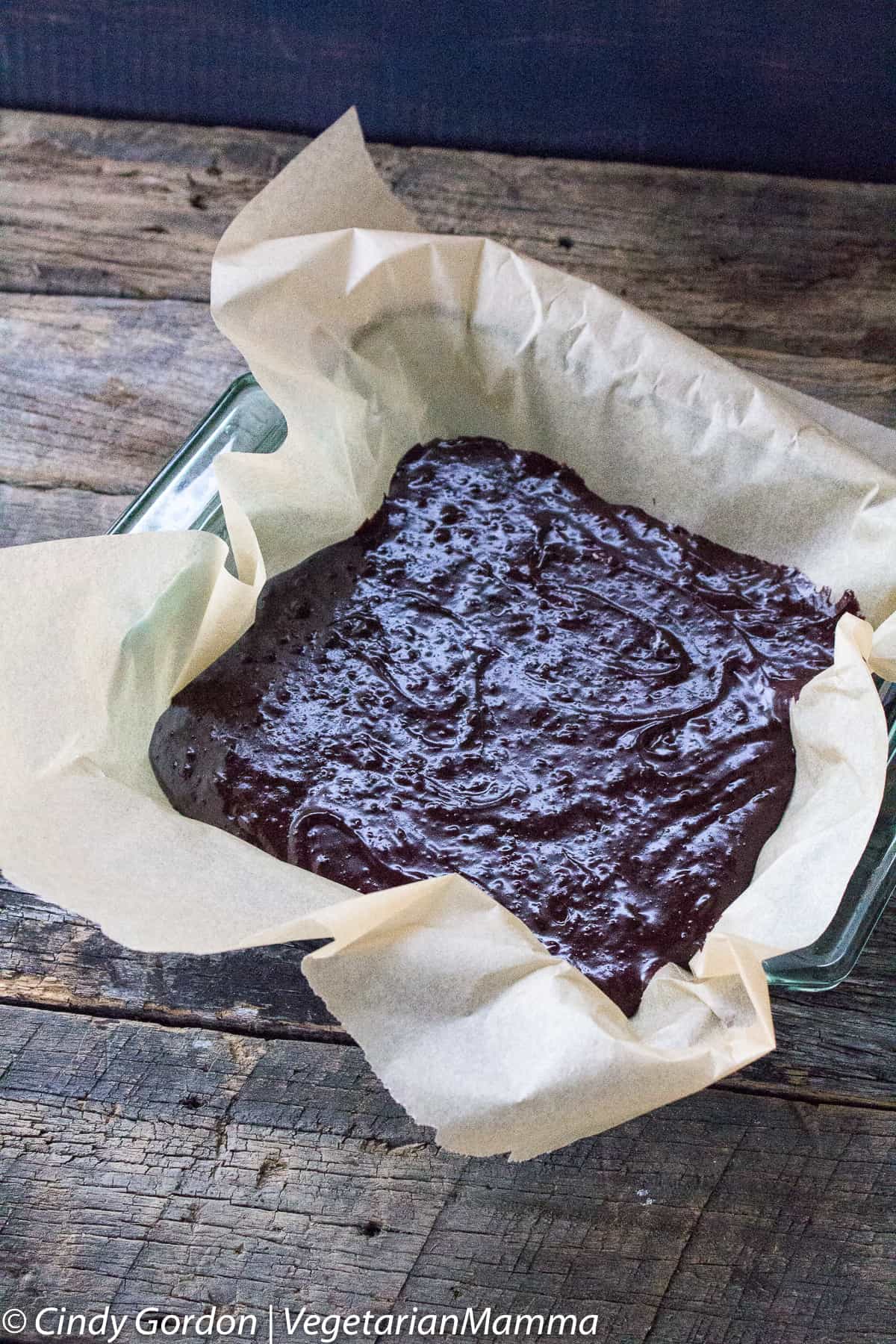 So we get all our delicious ingredients mixed up and pour into a parchment paper filled 8X8 pan.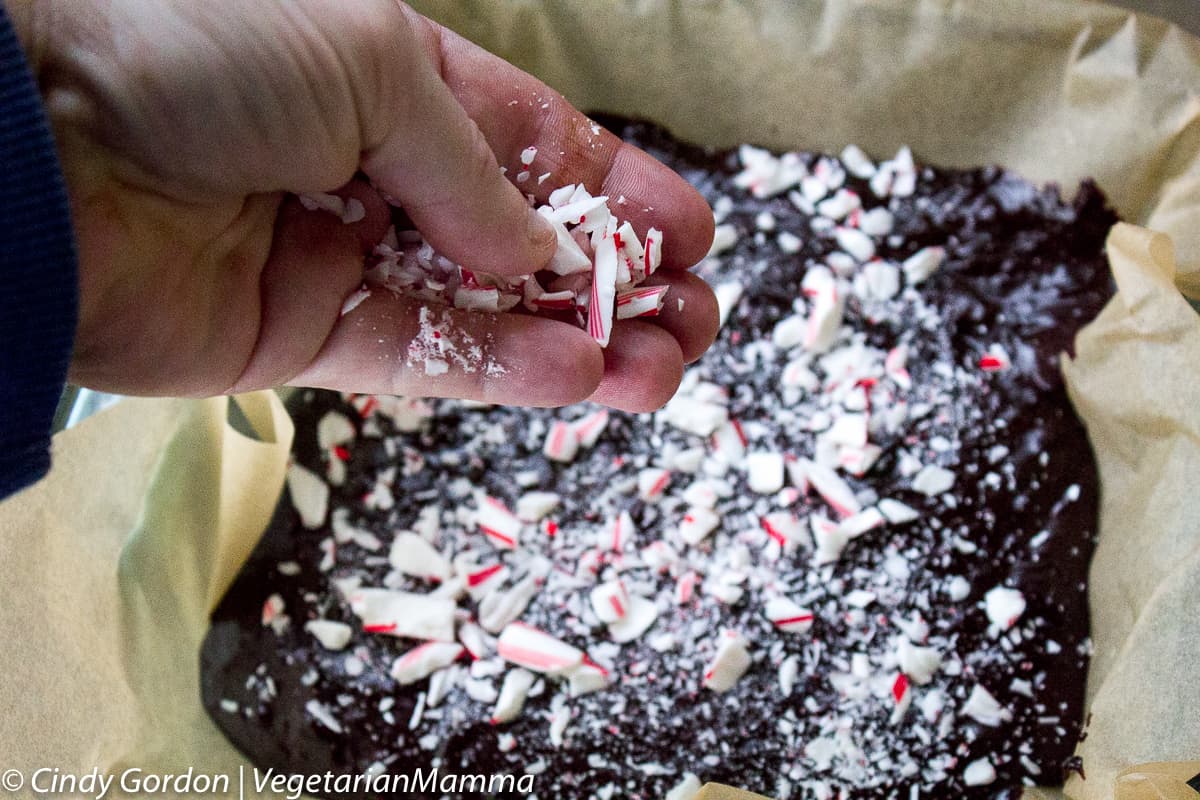 Then we add the bounty of smashed candy canes. You can gently press the candy canes into the top of the fudge so it holds well.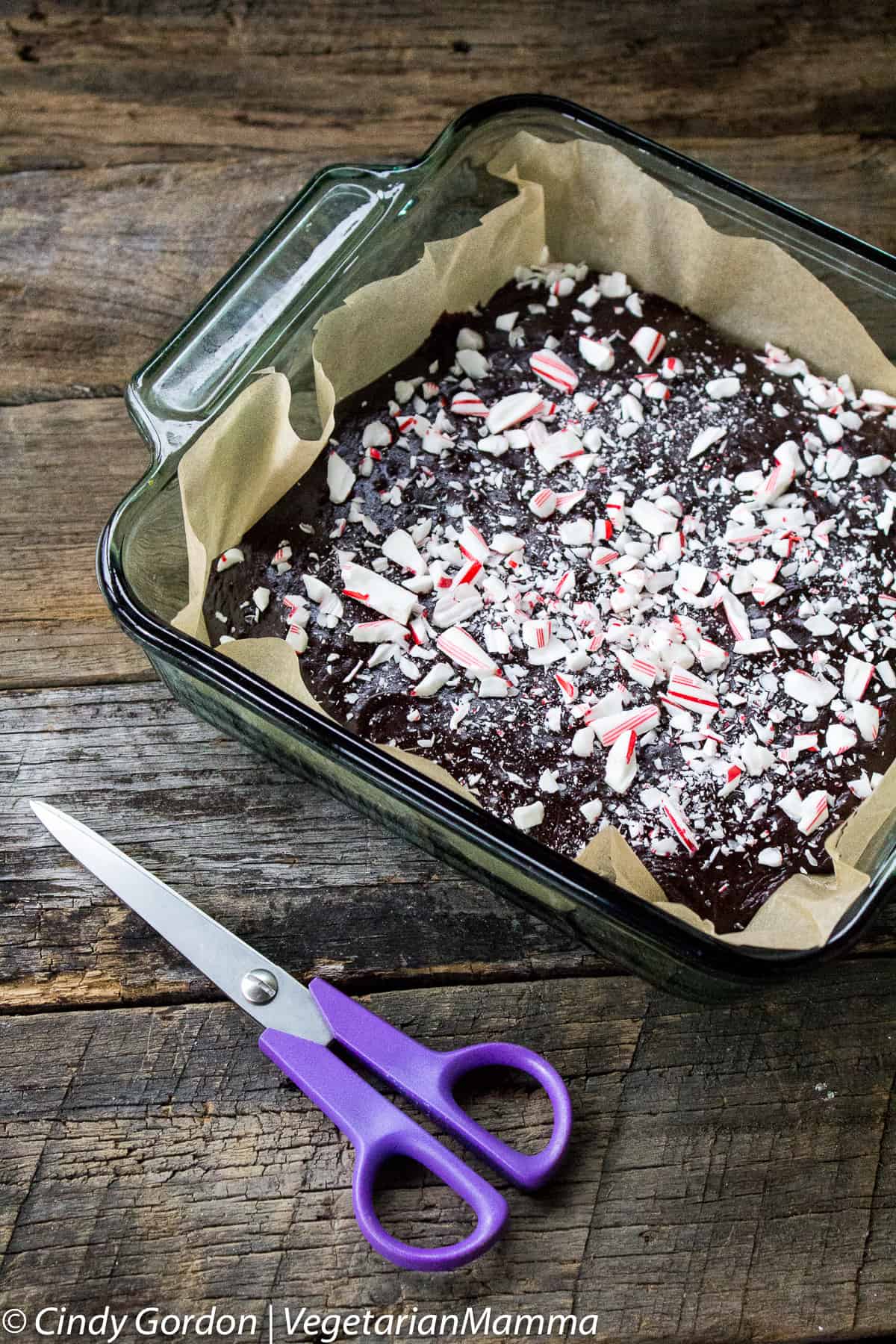 Next, you need to cut the parchment paper down a little so that the pan will be easy to cover.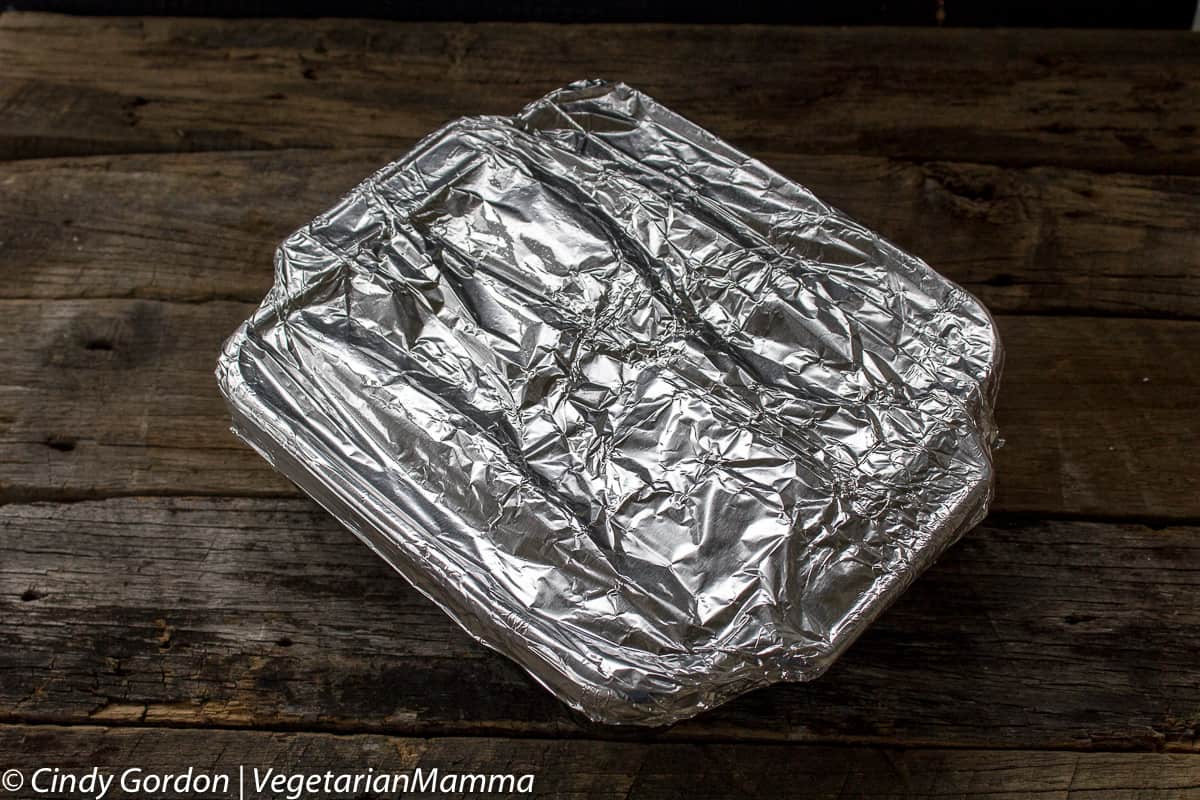 Then cover with a lid or foil. Now it is time to freeze.  Pop the dairy free peppermint fudge into the freezer for 20 minutes or until well set.
Time to freeze the fudge!
Remove from the freezer and remove the foil. Then holding tight to the parchment paper remove the paper/fudge portion.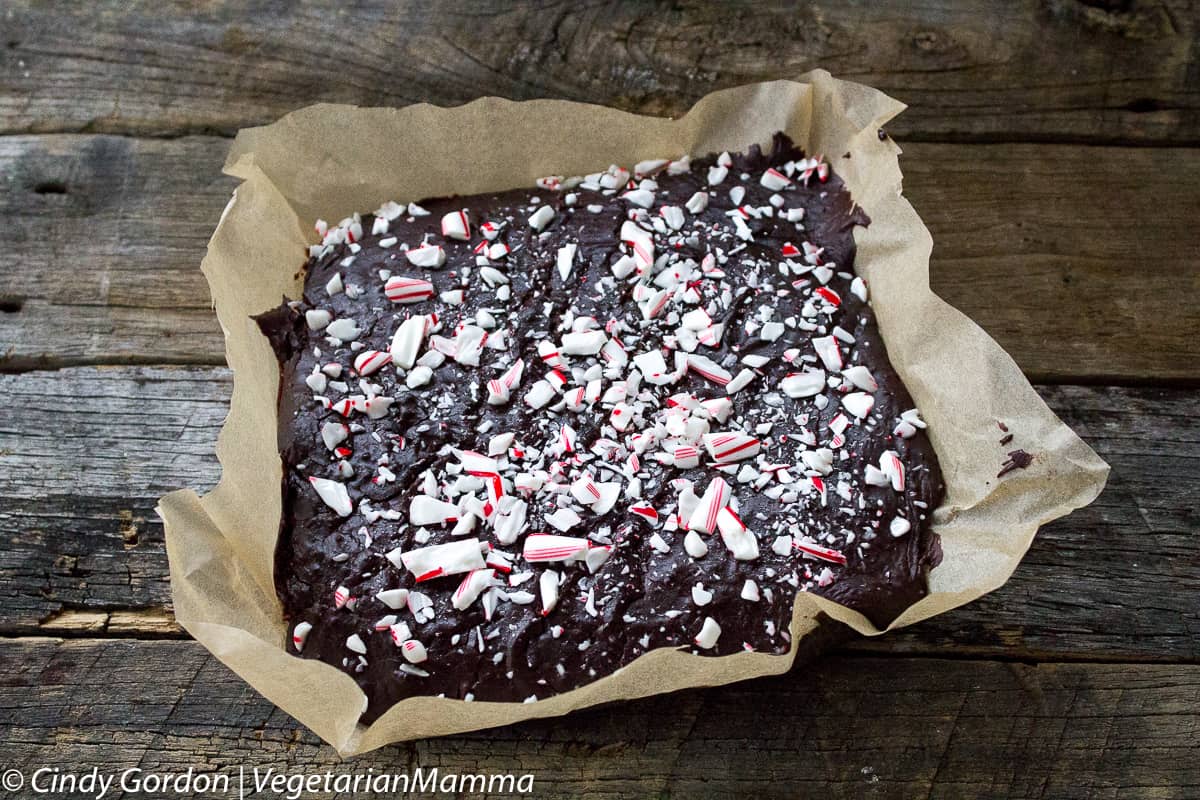 Cut your dairy free fudge into bite size pieces. We are not going to judge you at the size of your pieces! Ha! Cut them how you wish!
Then it is pretty much time to enjoy! It is that simple!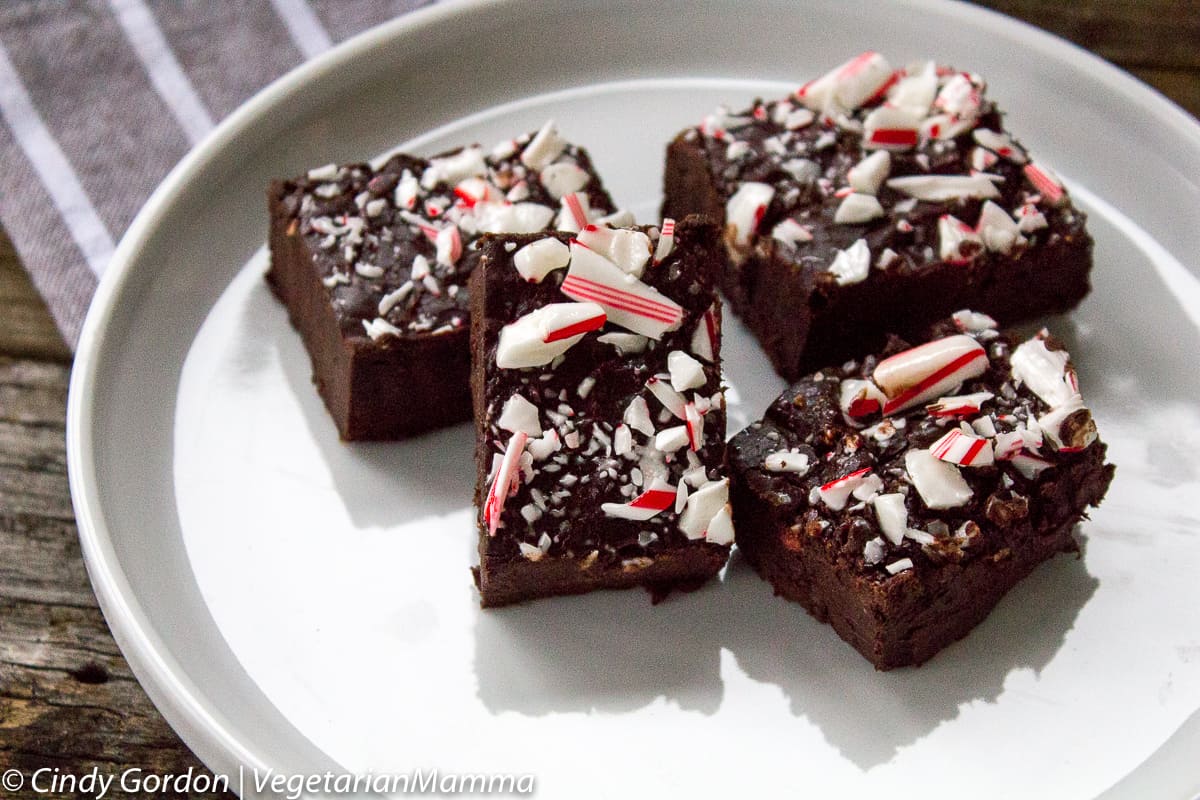 Be sure to store your fudge in the fridge or the freezer.  I prefer the freezer. Then I take a piece out about 5 minutes before I am ready to eat it. I let it come to room temp and enjoy!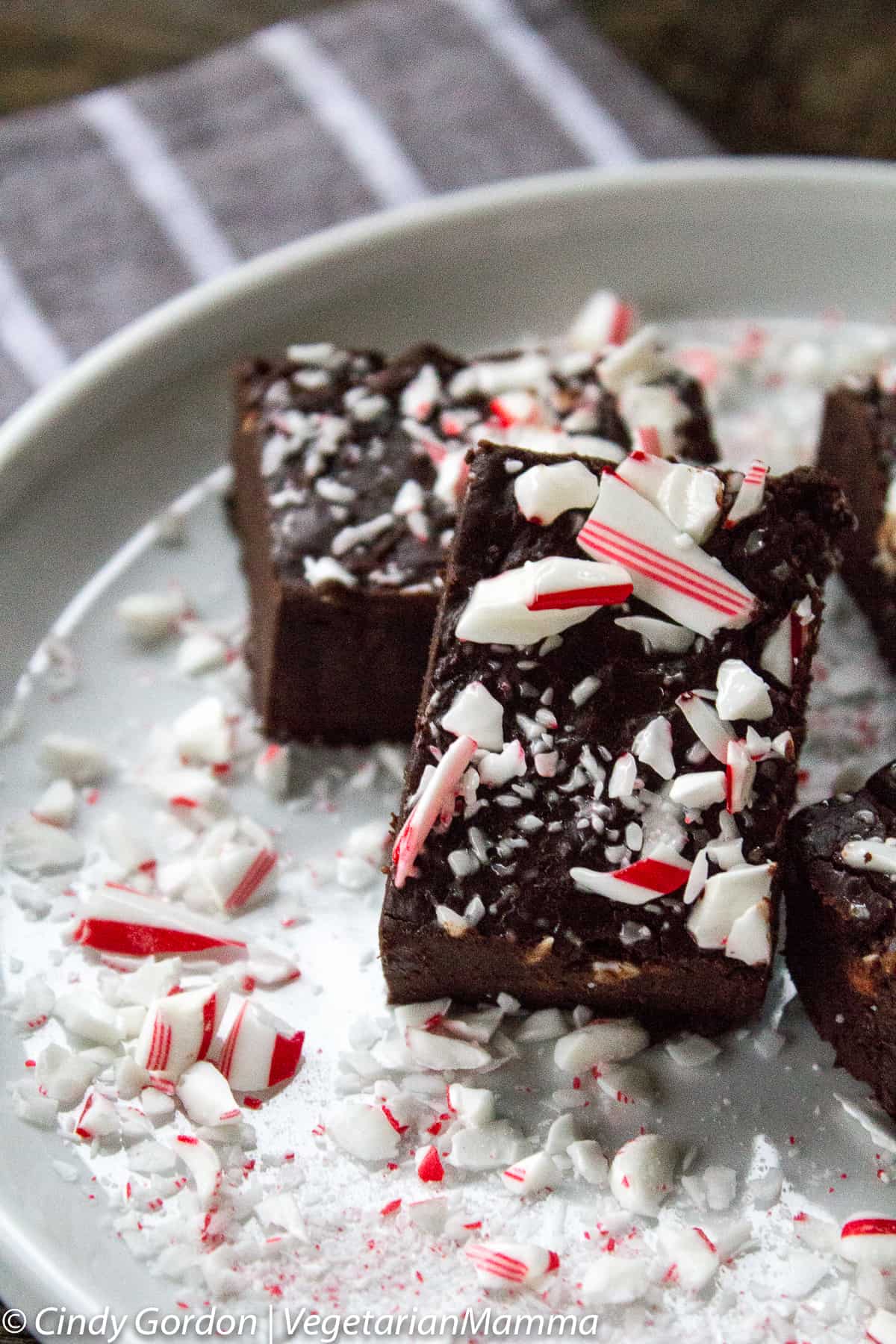 So have you figured out what you might do with your dairy free peppermint fudge? Are you going to save it ALL for yourself? Share it with your family? Or gift it to friends?
I have an idea! Why don't you make a double batch, then you can do ALL of the above.  I think that sounds sensible!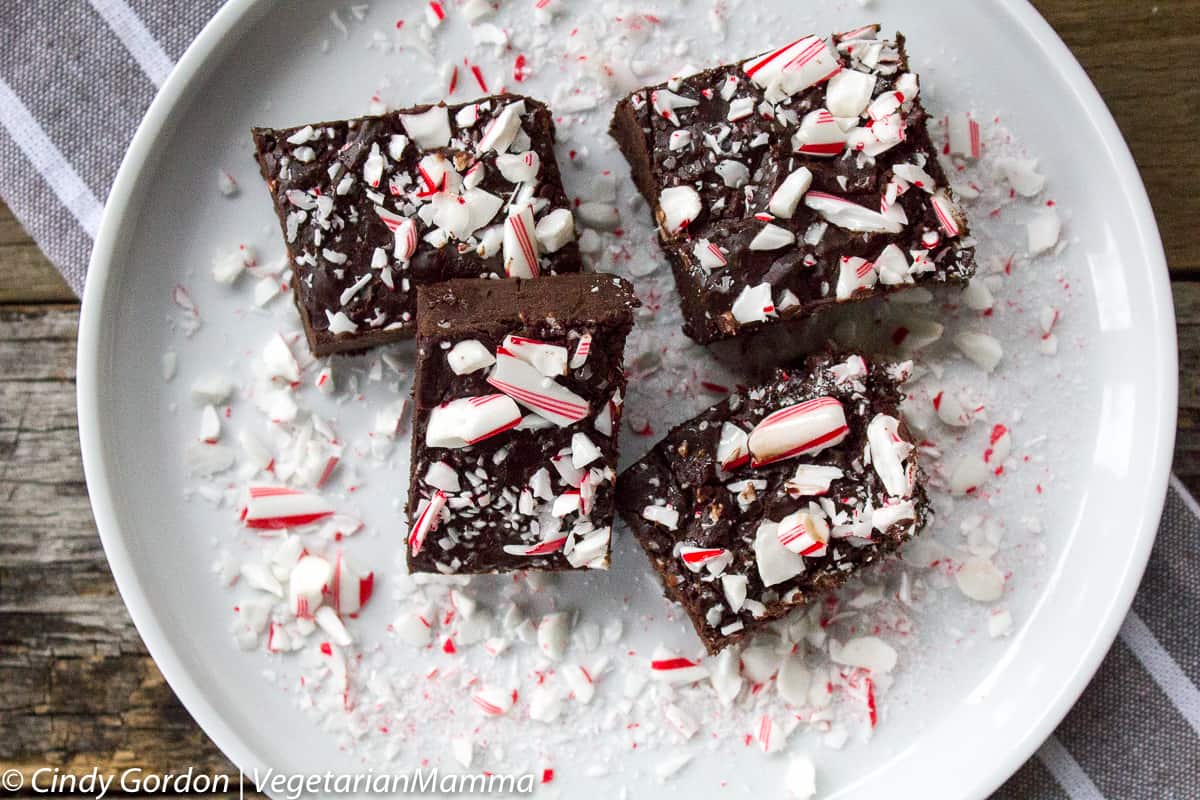 Recipe time!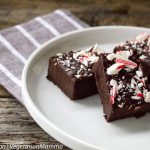 Dairy Free Peppermint Fudge
Ingredients
4

candy canes

smashed

1

c

canned coconut milk

2

T

dairy free butter

1

c

Enjoy Life Foods Dark Chocolate Morsels

3

c

powdered sugar

1

c

cocoa powder

1

t

peppermint flavor

liquid
Instructions
Put the candy canes into a baggie and smash into desired sized pieces with a rolling pin. Set aside.

Place parchment paper into an 8X8 baking dish, set aside.

In a sauce pan over medium heat warm coconut milk and dairy free butter. When the mixture is warm enough to start to bubble shut off the heat.

Now add in your chocolate chips. Stir to melt.

Gently stir in half the powdered sugar mixture. Mix until well blended. Add remaining powdered sugar, cocoa powder and peppermint flavor.

Mix well and pour into baking dish.

Top with smashed candy canes, cut parchment paper back nicely so that you can cover the baking dish with foil.

Freeze for 20 minutes or until solid, cut into pieces. Store in fridge or freezer.

ENJOY!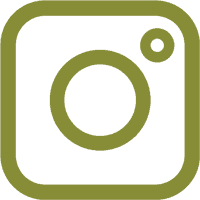 Did you make this recipe?
Be sure to snap a picture and post it to Instagram with the hashtag #VegetarianMamma! I love seeing our recipes being recreated!
See that was easy! If you are for more sweet treats, you can hit up our dessert section.
Visit the Recipe Index to see all of our recipes, or try one of these: Strawberry Rhubarb Crisp, Lemon Cranberry Cookies, Gluten Free Brownie Trifle, or Triple Chocolate Cake!
Thank you to Enjoy Life Foods for sponsoring this post. ELF is a huge supporter of our site. We eat their products daily in our home!
---
Let's talk! Leave me a comment below telling me if you love fudge? Do you think you'd share or keep it for yourself?