If you are looking for a lunch prep idea, this Easy Asian Pasta Salad is for you. Make it once and enjoy this delicious lunch all week long!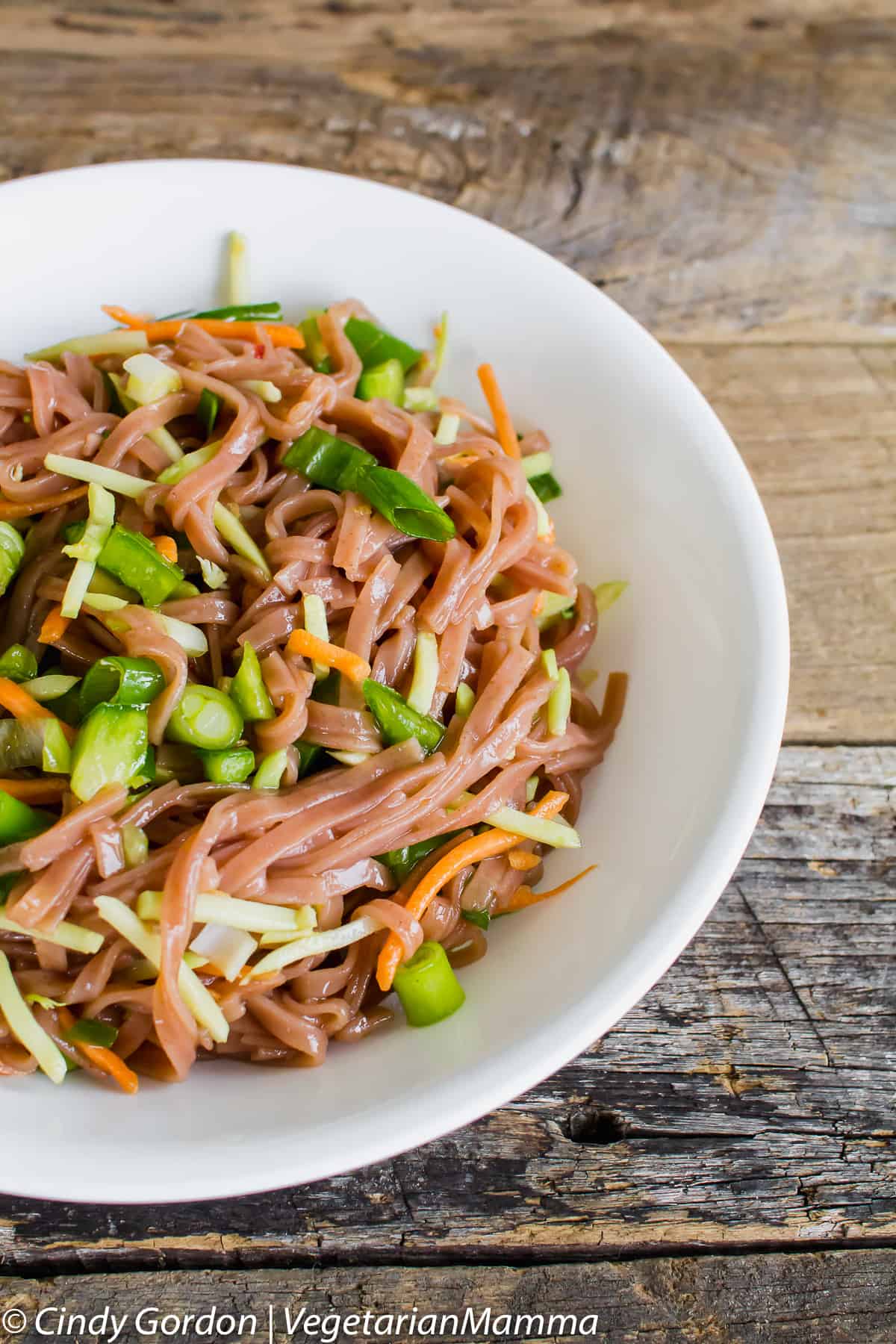 This recipe is sponsored by Explore Cuisine.
I am always looking for new lunch ideas. This Easy Asian Pasta Salad is a simple lunch idea that I can prep once and enjoy all week long.
It is easy to make, has great flavor and is great for on-the-go eating! Not into lunch prepping? That is okay too!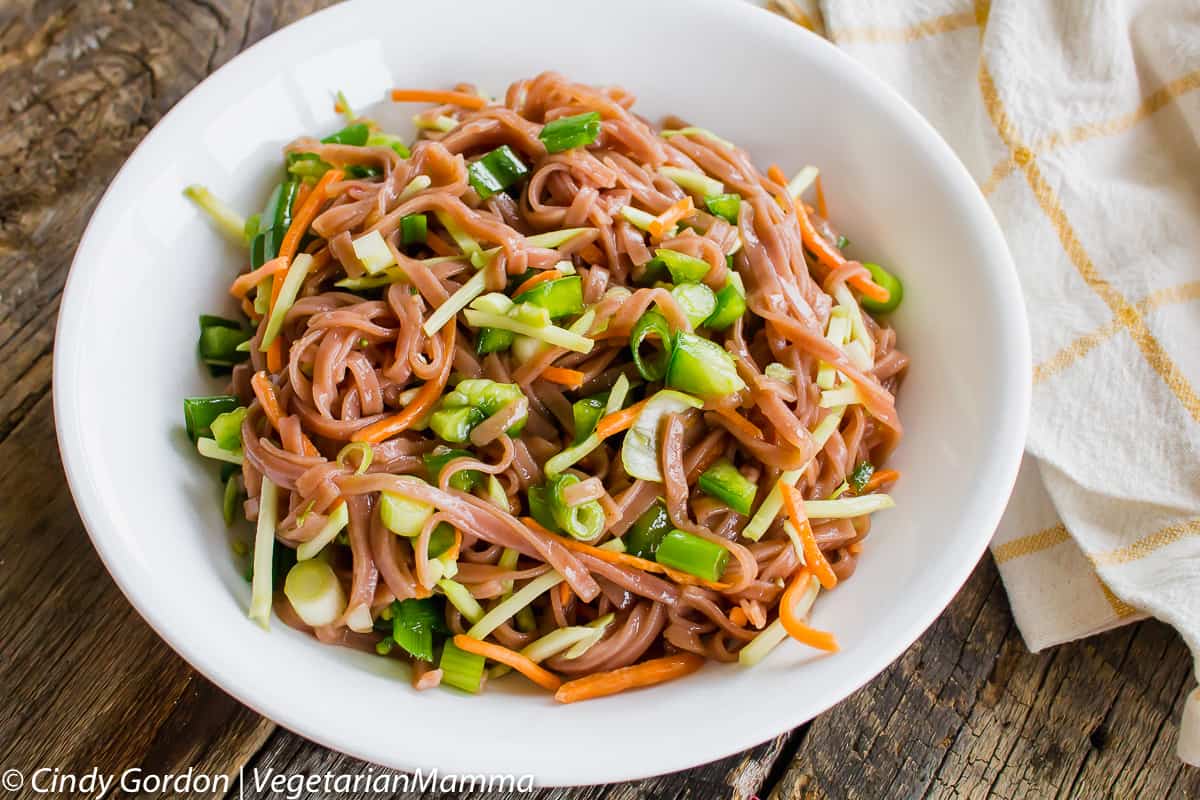 This Asian Pasta Salad recipe makes a great side dish as well.  This cold pasta salad is perfect for your next Sunday supper or your next cookout (once that weather warms up!)
My husband and I used to make a version of this cold asian pasta salad around the time my oldest was born. We used to make it super spicy back then.  That was about ten years ago.
For now, we created this tamed recipe so that the kids will enjoy it with us too.  As their palettes grow to love spicer food, we will bring back the spices!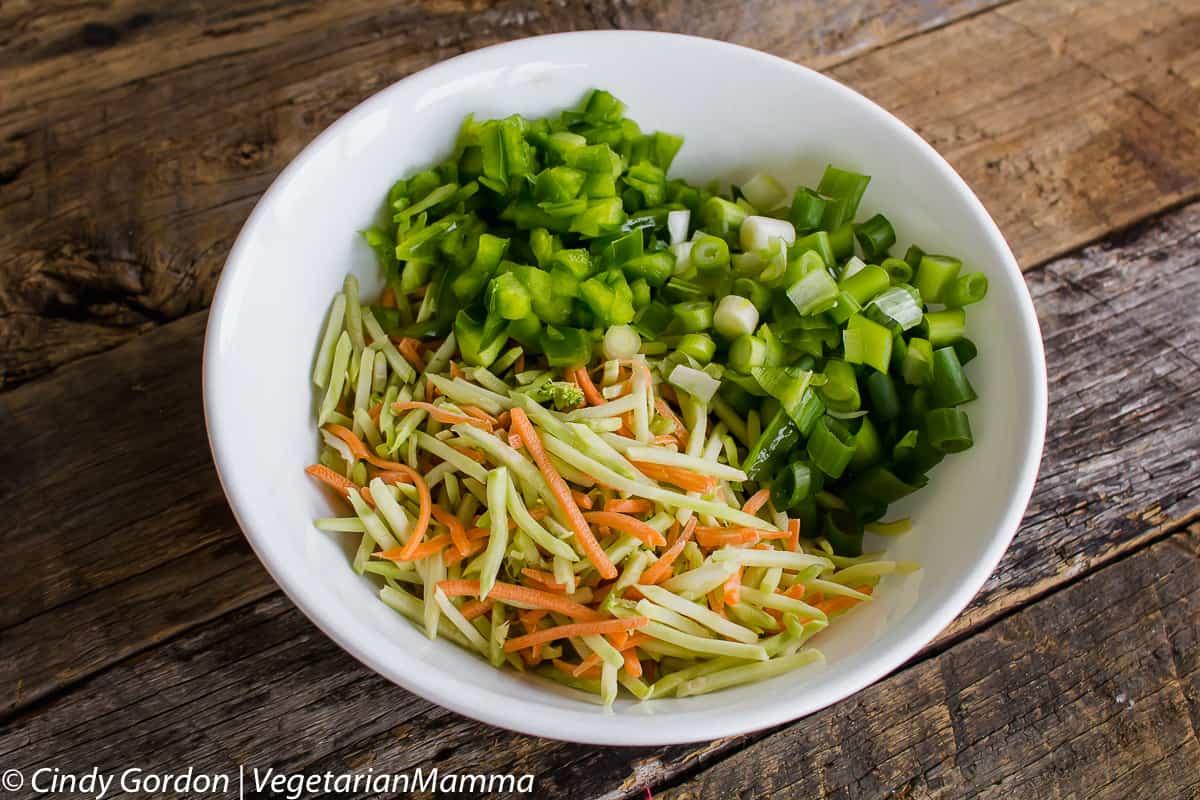 I love that this easy Asian pasta salad is super customizable. If you love snow peas, sprouts or fresh ginger, you can add those in.
You are the boss of this recipe, add in what you like. Take out what you do not like. It is that simple!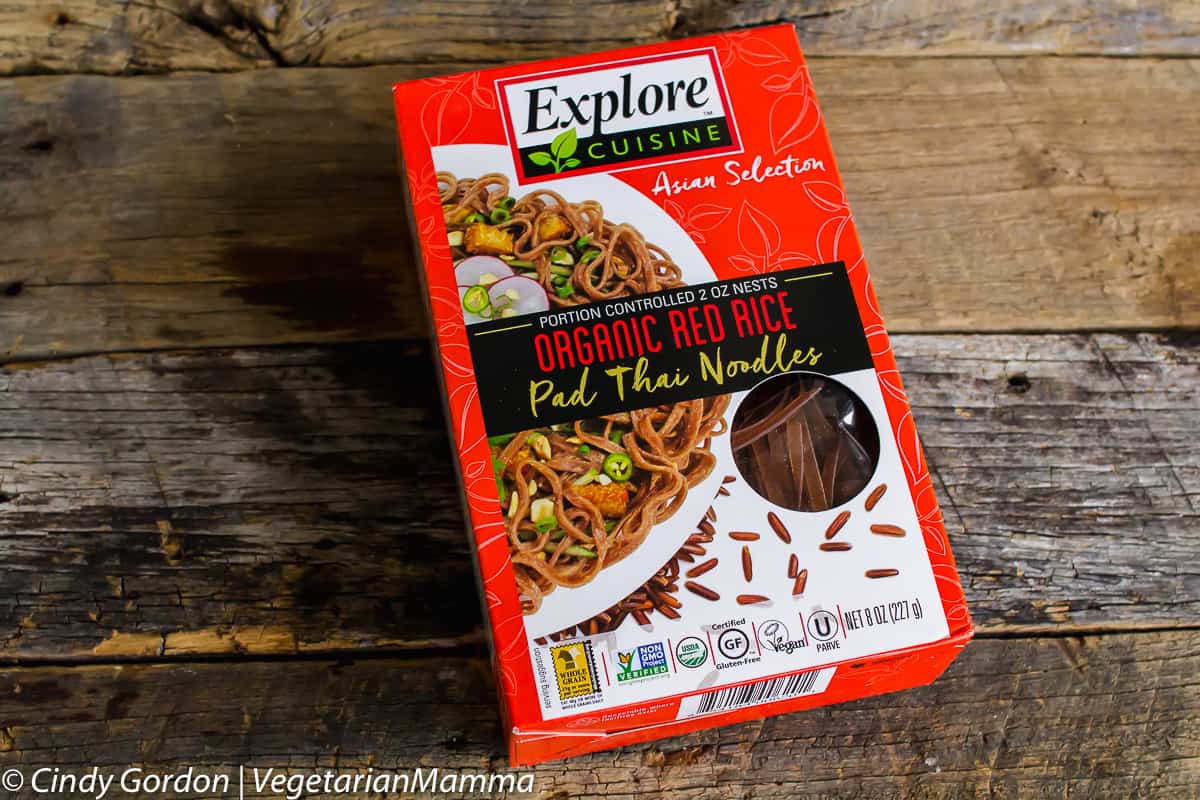 For this recipe, I used the Organic Red Rice Pad Thai Noodles from Explore Cuisine.  These noodles are certified gluten-free and vegan.  They also come in portion controlled 2 oz nests to make your life easier in the kitchen!
The noodles are also manufactured in an allergen free and dedicated gluten-free facility.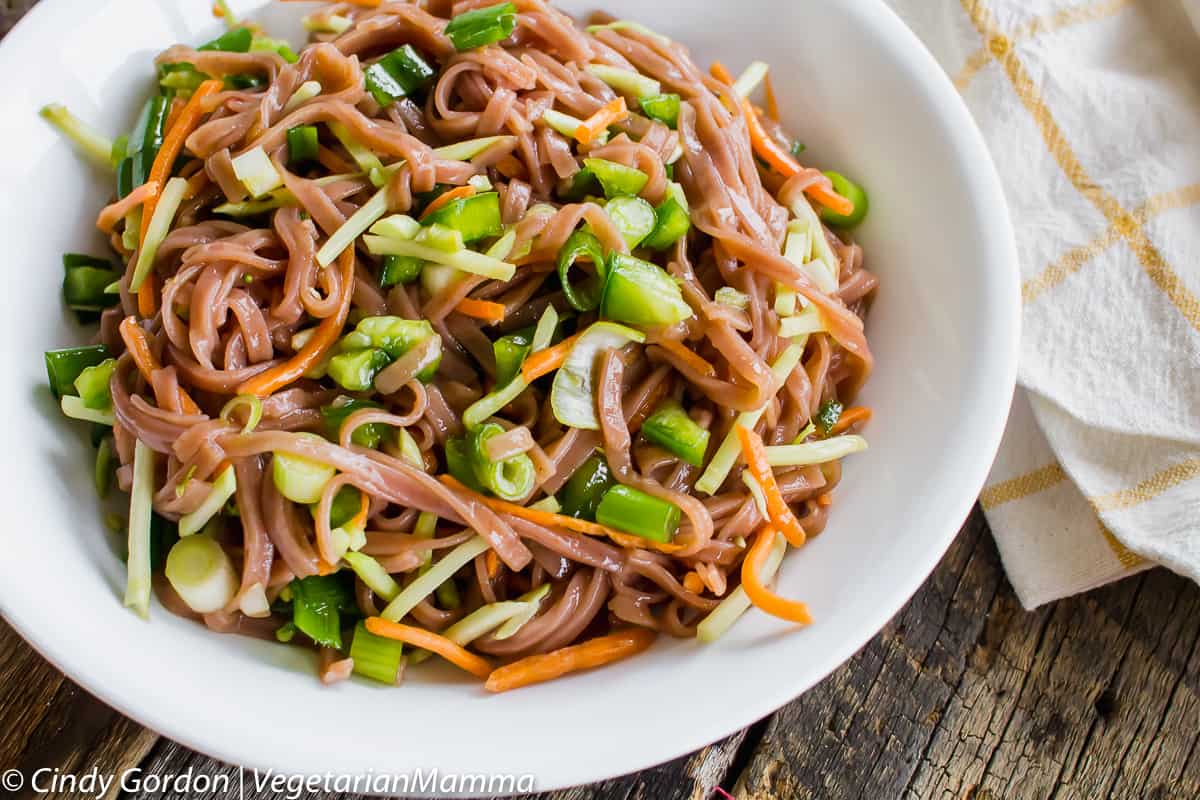 Hungry?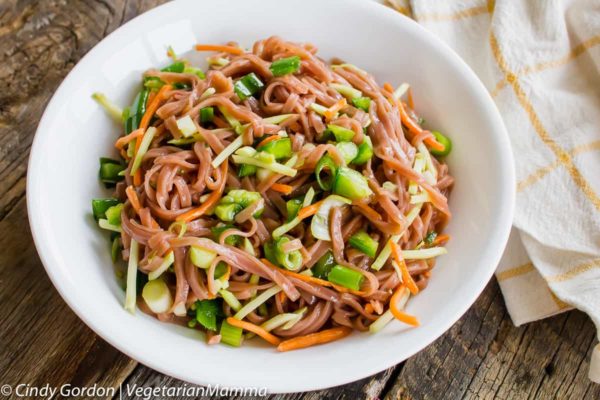 | | |
| --- | --- |
| | |
Prepare the noodles per the directions on the box. Once cooked rinse with cold water and place into large bowl.

Mix in broccoli slaw, green onions, and bell peppers. Mix well.

In a small bowl, whisk dressing ingredients together and pour over the noodle mixture. Stir to combine.
You are welcome to garnish with sesame seeds and fresh cilantro.  Red pepper flakes will take the spice level up a notch if you need that!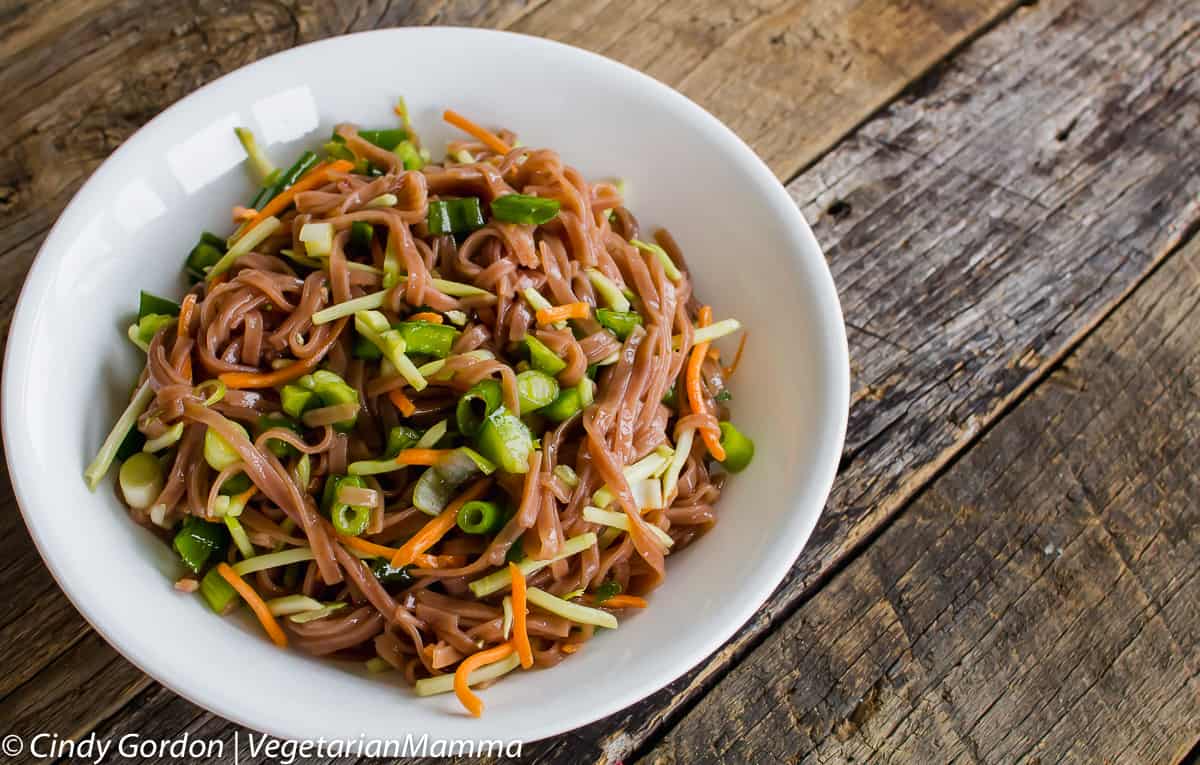 Looking for more gluten-free recipes? You can check out all our recipes, that use Explore Cuisine pastas! Yummy recipes like: Kid Friendly Pasta Salad, Vegetable Bolognese, Warm Black Bean and Corn Pasta Salad, Spaghetti Stuffed Peppers, Roasted Cauliflower Alfredo and Vegetable Ragu.
Let's talk! Leave me a comment below telling me what other ingredient you might add into this Easy Asian Pasta Salad!