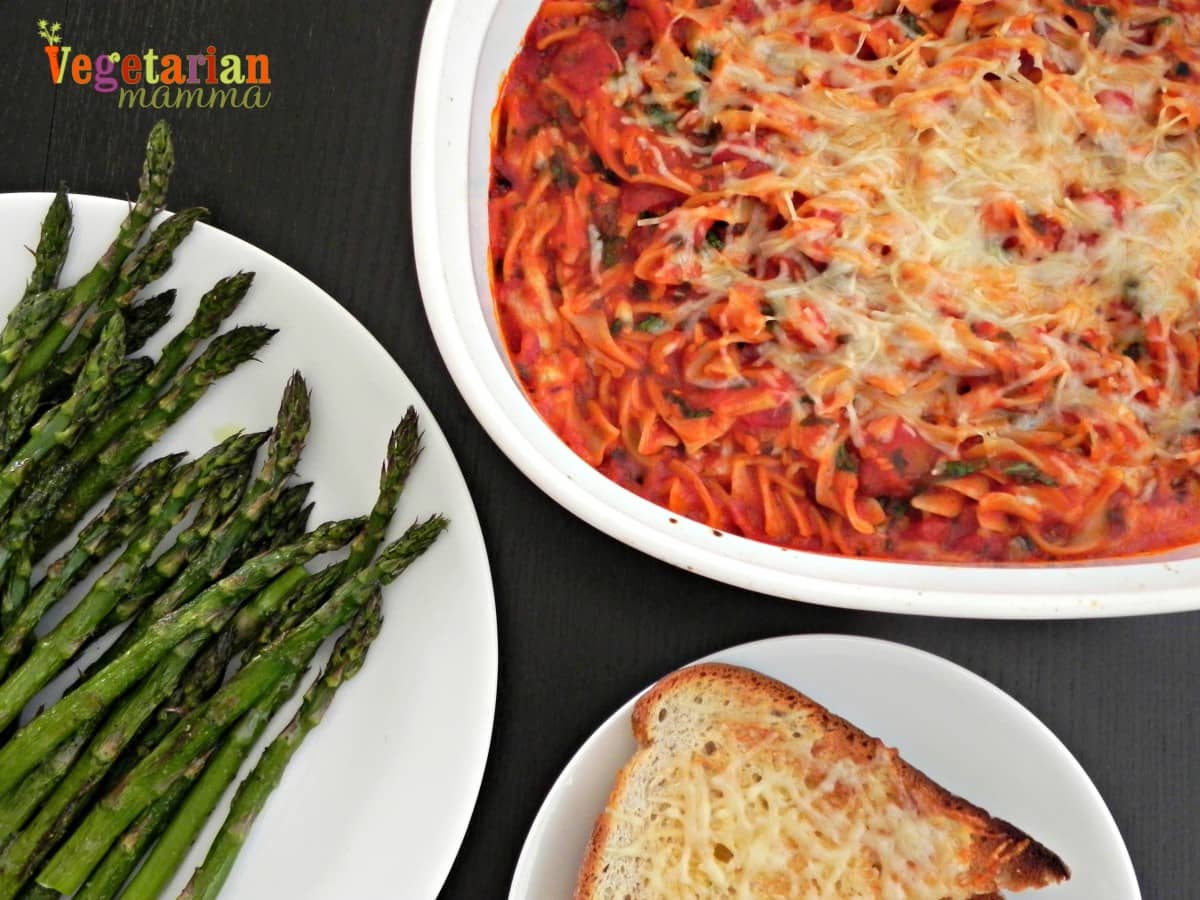 Looking to get dinner on the table in a flash?  Try cooking up this Easy Baked Spaghetti dish. I should title this "the worlds easiest baked spaghetti recipe."  Pretty self-explanatory!  Its great for those nights where you need a quick dinner or really just don't feel like prepping for dinner!  Check out this easy recipe! As you can see we paired it with some asparagus and cheesy garlic toast!
Easy Baked Spaghetti – #glutenfree
Ingredients
1 box of cooked GF noodles
26 oz jar of spaghetti sauce
½ cup fresh basil chopped
8 oz of parm cheese
Instructions
Mix all ingredients together.
Pour into a prepared casserole dish.
Bake at 350 degrees for 20 minutes.
ENJOY!
Look for more gluten-free recipes? Check out our recipe index for more main dishes! You can also check out all our recipes, that use Explore Cuisine pastas! Yummy recipes like: Kid Friendly Pasta Salad, Vegetable Bolognese, Warm Black Bean and Corn Pasta Salad, Spaghetti Stuffed Peppers, Roasted Cauliflower Alfredo and Vegetable Ragu.