Easy Chocolate Bundt Cake is a delicious and easy dessert that is perfect to make any day of the week. This chocolate cake is gluten-free and dairy-free.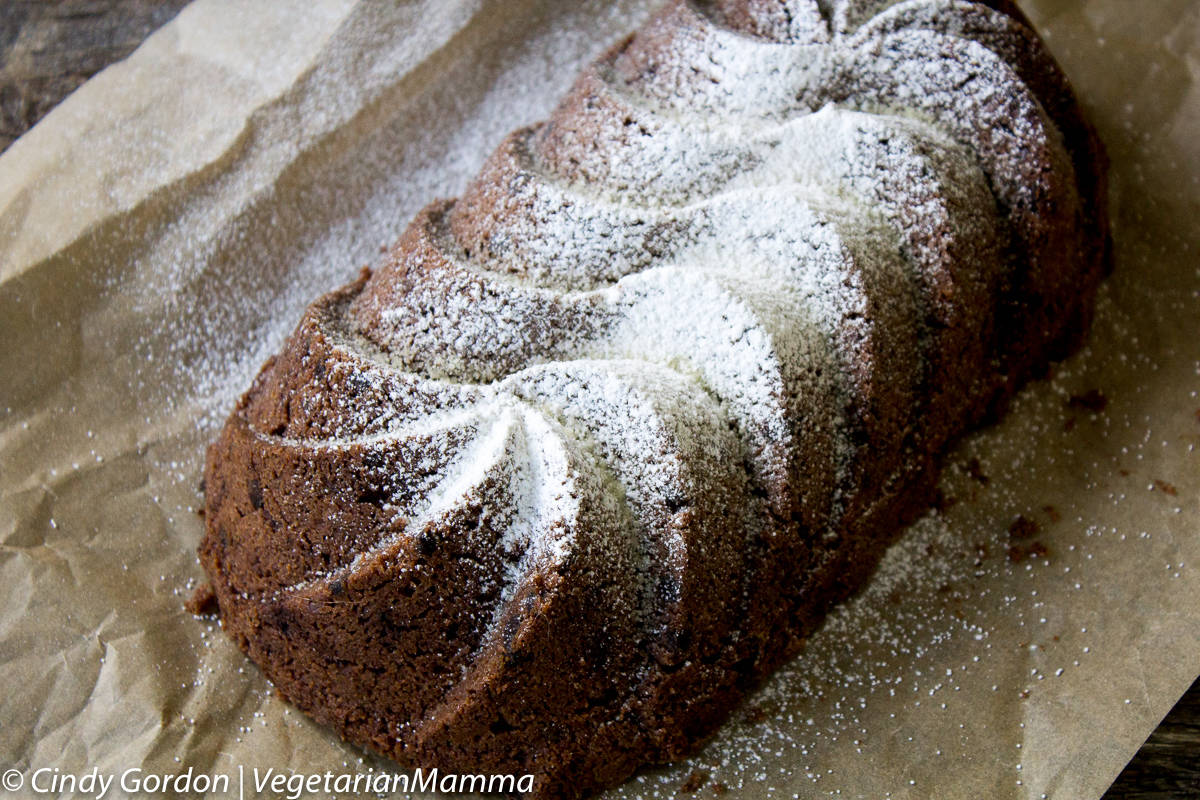 Sometimes you just need some dessert. And well sometimes you just need some chocolate dessert.  Am I right?  Yes, I thought so!
Chocolate Bundt cake is easy to make and will satisfy your chocolate dessert cravings!
For this delicious chocolate Bundt cake we used a new fun bundt pan. We used the Heritage Loaf Pan. It holds 6 cups of deliciousness. It is made in America by the family owned company Nordicware.
The bundt pan is very pretty and presented in the new gold finish, as part of the new Premier Gold Collection. It's non-stick surface makes clean up a breeze!
NordicWare also sent us a Better Batter Bowl for our baking needs! Can you believe this affordable bowl is also made in America and has a 2.5 QT capacity?
It makes mixing, stirring and pouring your favorite recipes a snap in the kitchen!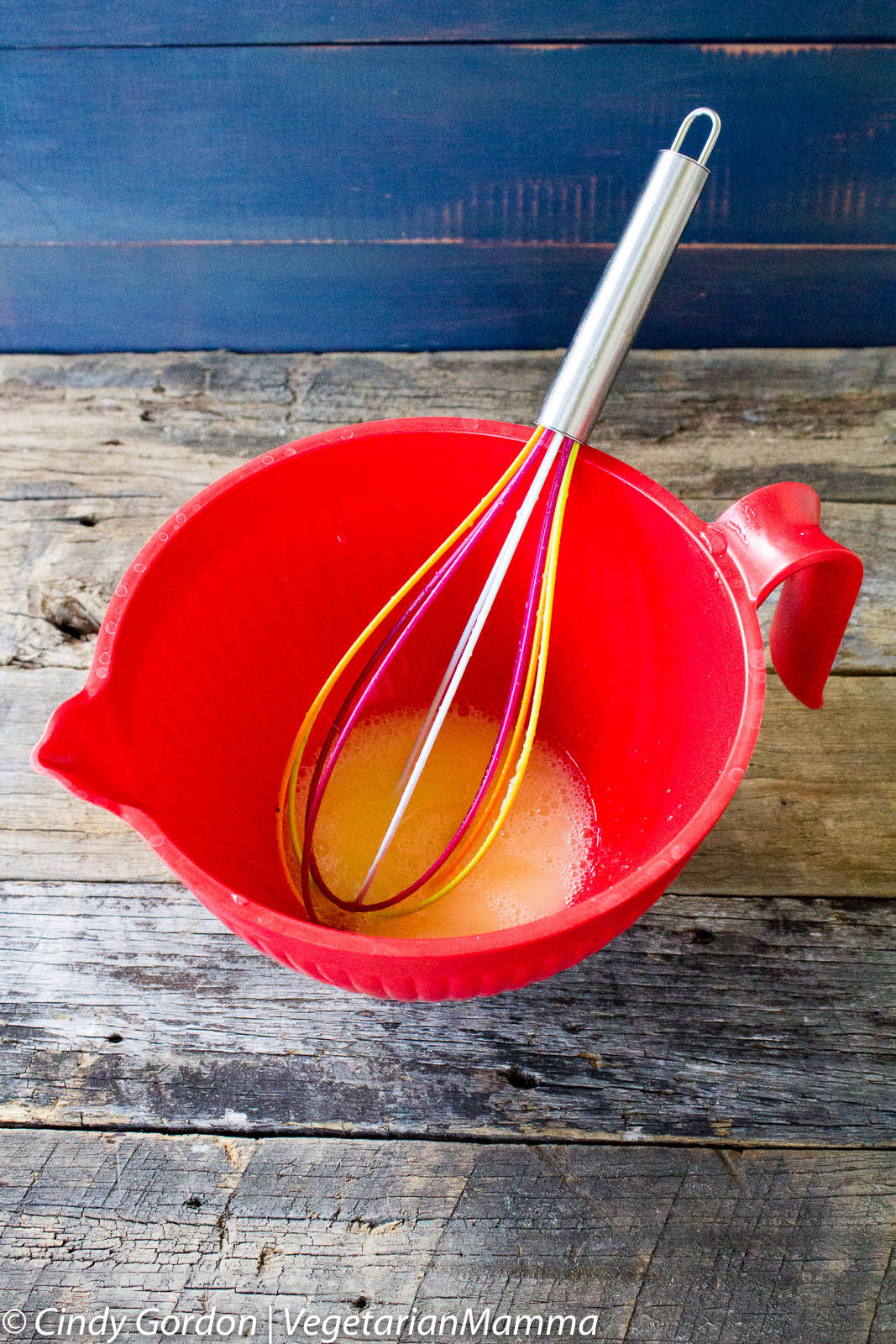 Easy Chocolate Bundt Cake is delicious!
I've played and played with this recipe. It is a spin off my Easy Apple Cake but giving chocolate some extra love!
When talking with a Margaret from MI Gluten Free Gal, she brought my attention to subbing in some applesauce to replace the large amount of oil.  She had tried the same thing with her Gluten-Free Chickpea Flour Brownies and had great success!
Thanks Margaret for giving that beautiful suggestion! I can't believe how much fluffier the cake is! I love that our community works together to help each other!
Truth be told during the recipe development portion of this Easy Chocolate Bundt Cake, I actually dropped one and it broke into pieces.
Phew! So that one became a fun dessert that didn't look at pretty as the one pictured but it sure tasted good!
If chocolate isn't really your thing, you should give this Gluten Free Pineapple Upside Down Cake by Noshtastic a whirl! It looks amazing!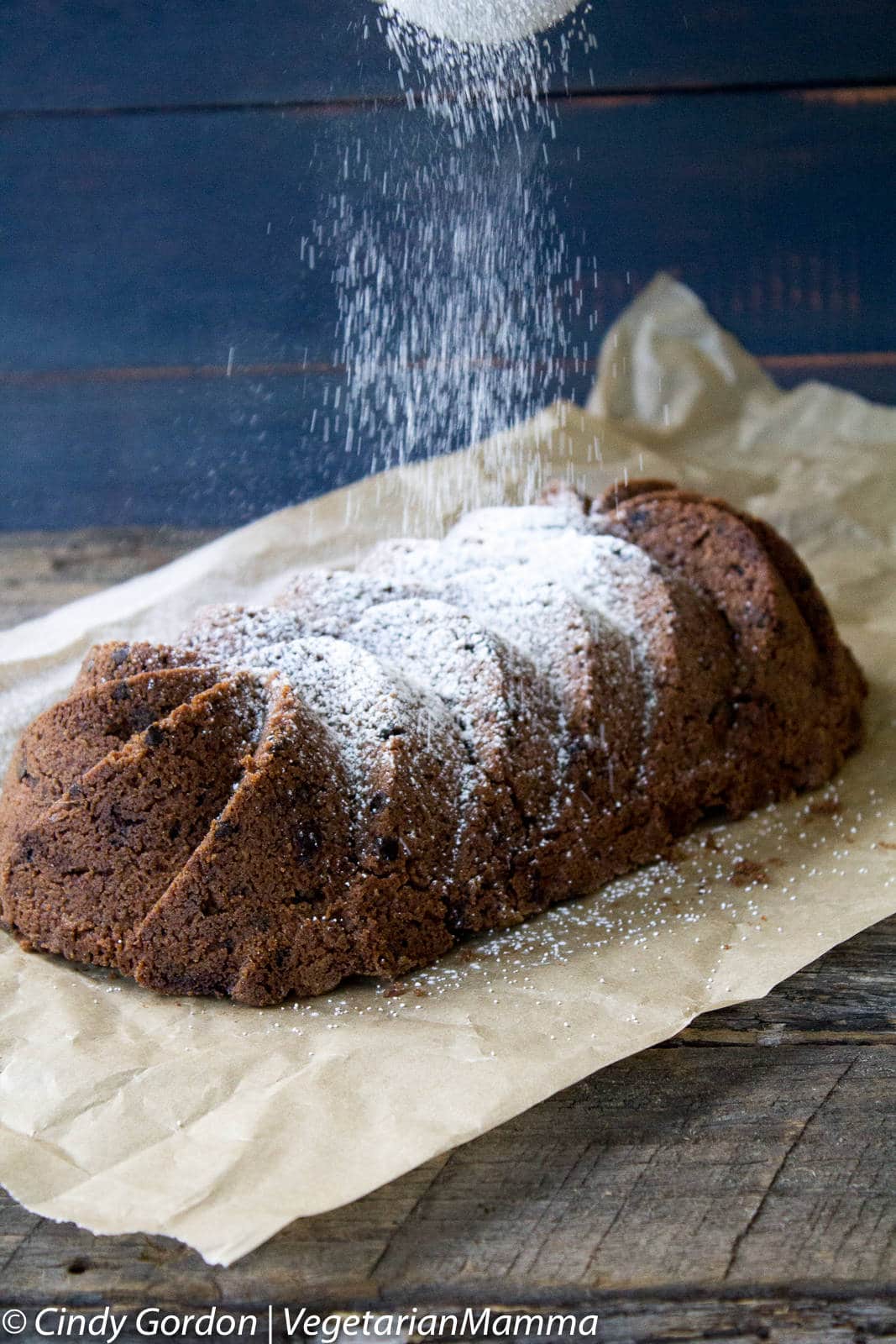 I topped mine with some powdered sugar for a beautiful contrast. It is not needed but certainly ups the beauty factor! Yummo!
This dairy-free, gluten-free easy chocolate bundt cake will be gone as soon as you set it on the table! Your family is going to EAT this up FAST!

Easy Chocolate Bundt Cake
Author:
Cindy Gordon (Vegetarian Mamma)
Ingredients
½ c oil
1 c apple sauce
2 eggs
½ sour cream (dairy free)
½ c sugar
2 c all-purpose gluten-free flour
1 t soda
1 t salt
1 cup chocolate chips (optional) (dairy free)
powdered sugar for topping (optional)
Instructions
Mix oil, apple sauce, eggs and sour cream together. Then fold sugar into mixture. Stir gently until mixed.
Mix in the flour, soda and salt.
Once mixture is blended well, add in your chocolate chips if you wish. The batter will be thick.
Pour into a lightly oiled bundt pan and bake for 25-30 minutes at 350 degrees F or until a knife comes out clean from the cake. Top with powdered sugar if you wish!
Let cool and serve!
Now that is a delicious and easy chocolate bundt cake! I bet it will become your favorite too!  Thank you to Nordic Ware for giving us the Better Batter Bowl and Bundt pan to test out! We approve!
Be sure to check out our recipe index for more gluten-free dessert recipes!
---
Let's talk about Chocolate Bundt Cake!
Leave me a comment telling me if you've ever made Chocolate Bundt Cake before? What type of add-ins would you like? Chocolate chips, Butterscotch? Let me know in the comments below!