Homemade Gluten Free Granola is easier than you think! Gluten Free Granola is flavorful and perfect for an afternoon snack!
Weekend brunch is the best. Especially when you have delicious easy homemade gluten free granola on hand and the perfect recipe for a delicious parfait!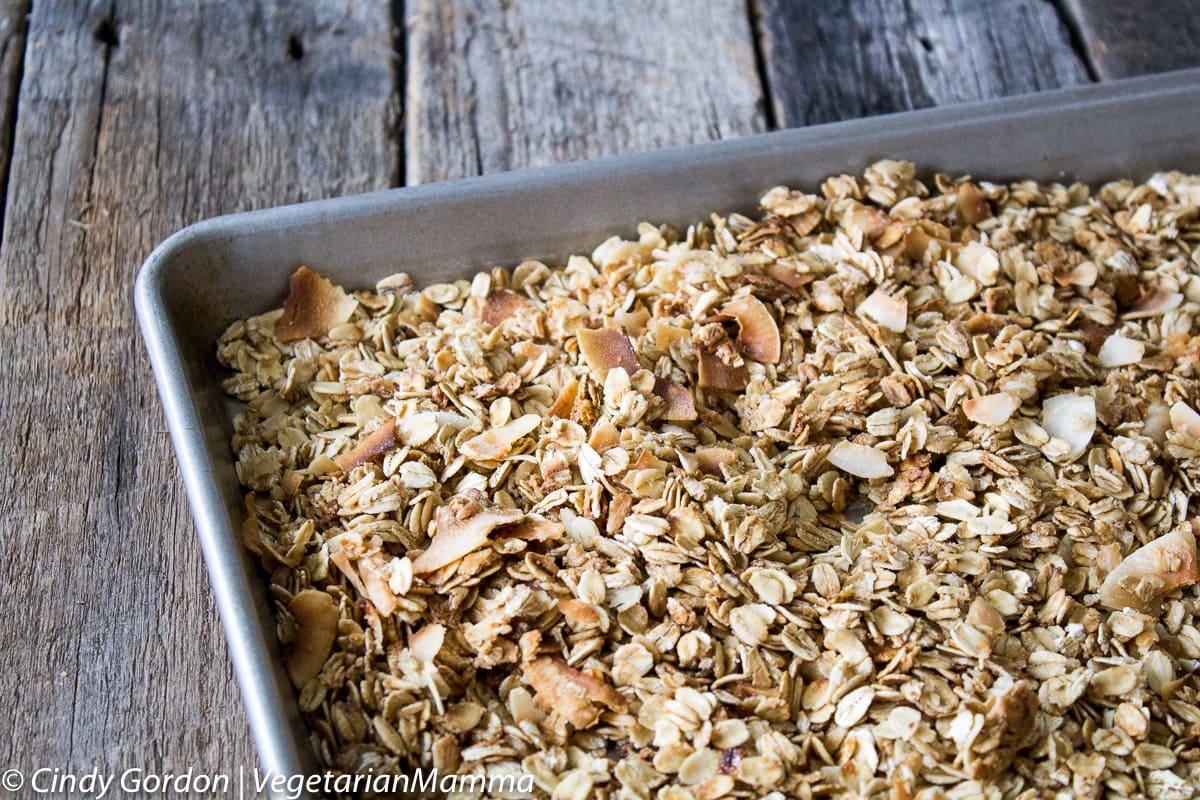 Today is a BONUS day for you! We are sharing a lot of good things in this post! We are going to share how to make the MOST delicious, the MOST easy homemade gluten free granola!
Then guess what? Then we are going to show you how to make the MOST delicious dairy-free yogurt parfait using that granola and a secret ingredient!
First, let's talk about the granola!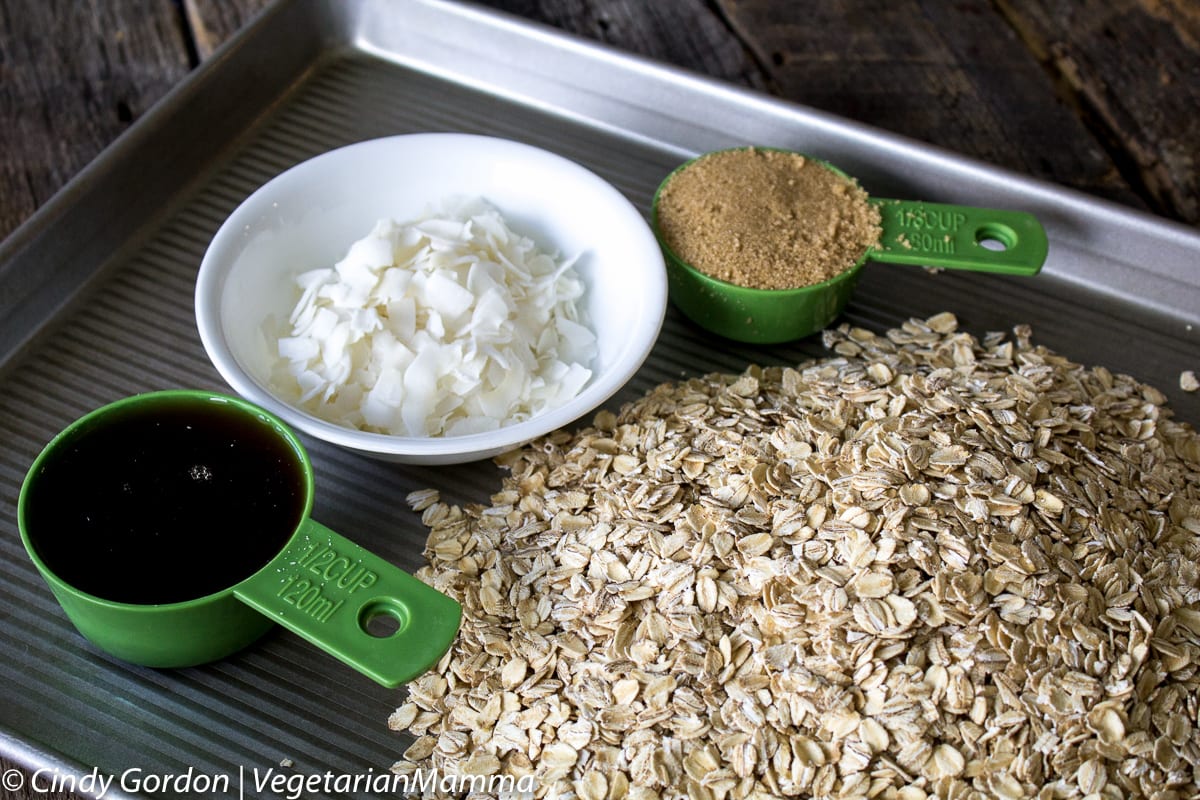 You have 5 simple ingredients coming together to make this gluten free granola…
maple syrup
coconut shreds
brown sugar
oil
That.is.it!
I love to have a smoothie and granola for the perfect "on-the-go" breakfast! This pumpkin smoothie from Beaming Baker is calling my name!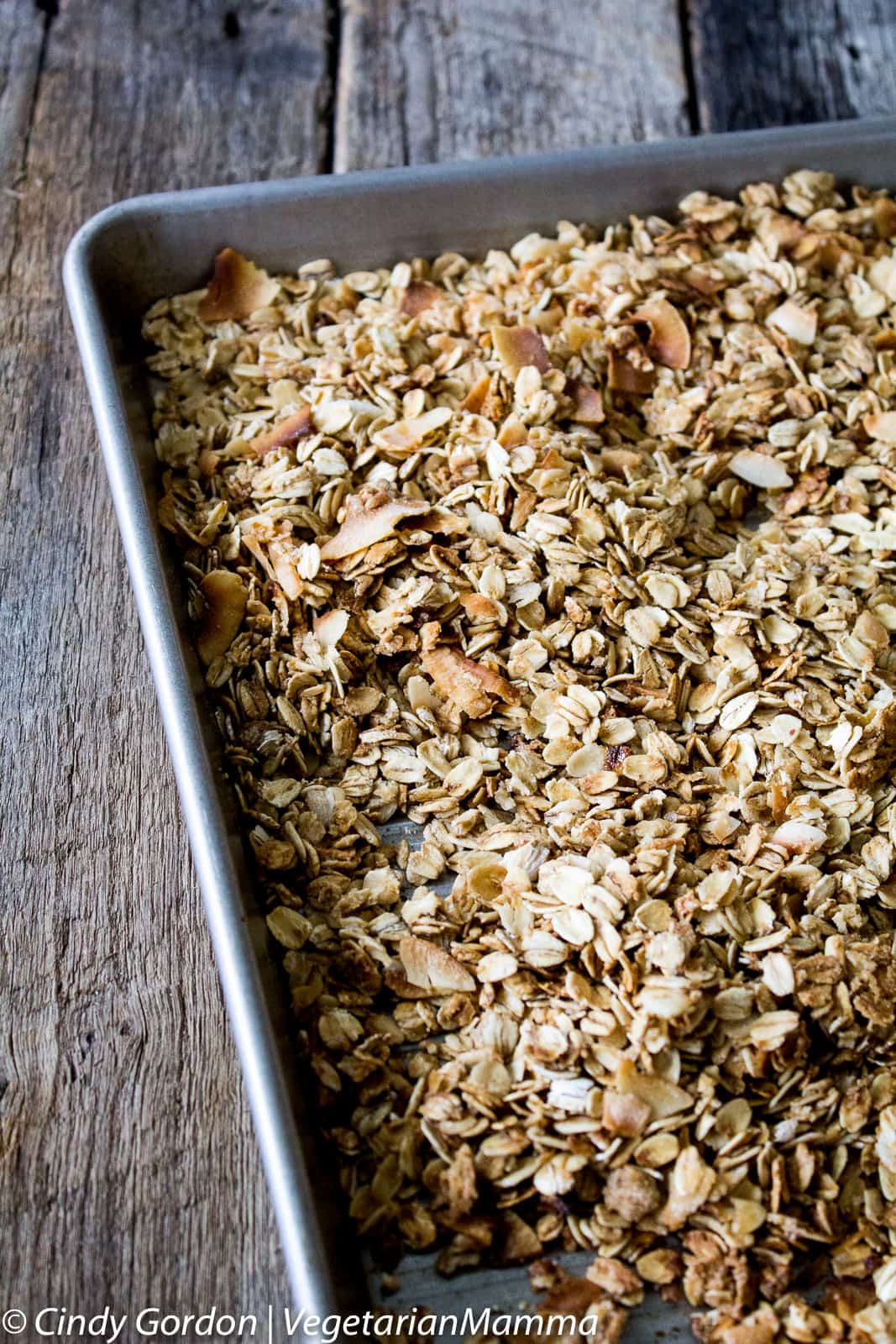 Feeling inspired? Use your granola on this Triple Berry Crisp Smoothie Parfait by Go Dairy Free! It looks amazing!
Let's get you this homemade gluten free granola recipe so we can move to the yogurt parfait recipe!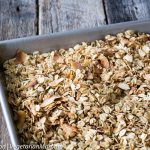 Print Recipe
Easy Homemade Gluten Free Granola + How to Make the PERFECT Dairy-Free Parfait
Instructions
Pour all ingredients onto a lipped baking sheet. Stir to combine and make sure that all pieces are well coated.

Bake in a 350 degree F oven for 20-25 minutes. Be sure to stir every 8 minutes!

Let cool and ENJOY!
Notes
If you aren't a coconut fan, you can easily sub in dried cranberries or whatever fits your tastebuds!
Hey now! It is time to move onto our delicious yogurt parfait recipe! Remember I told you it had a secret ingredient?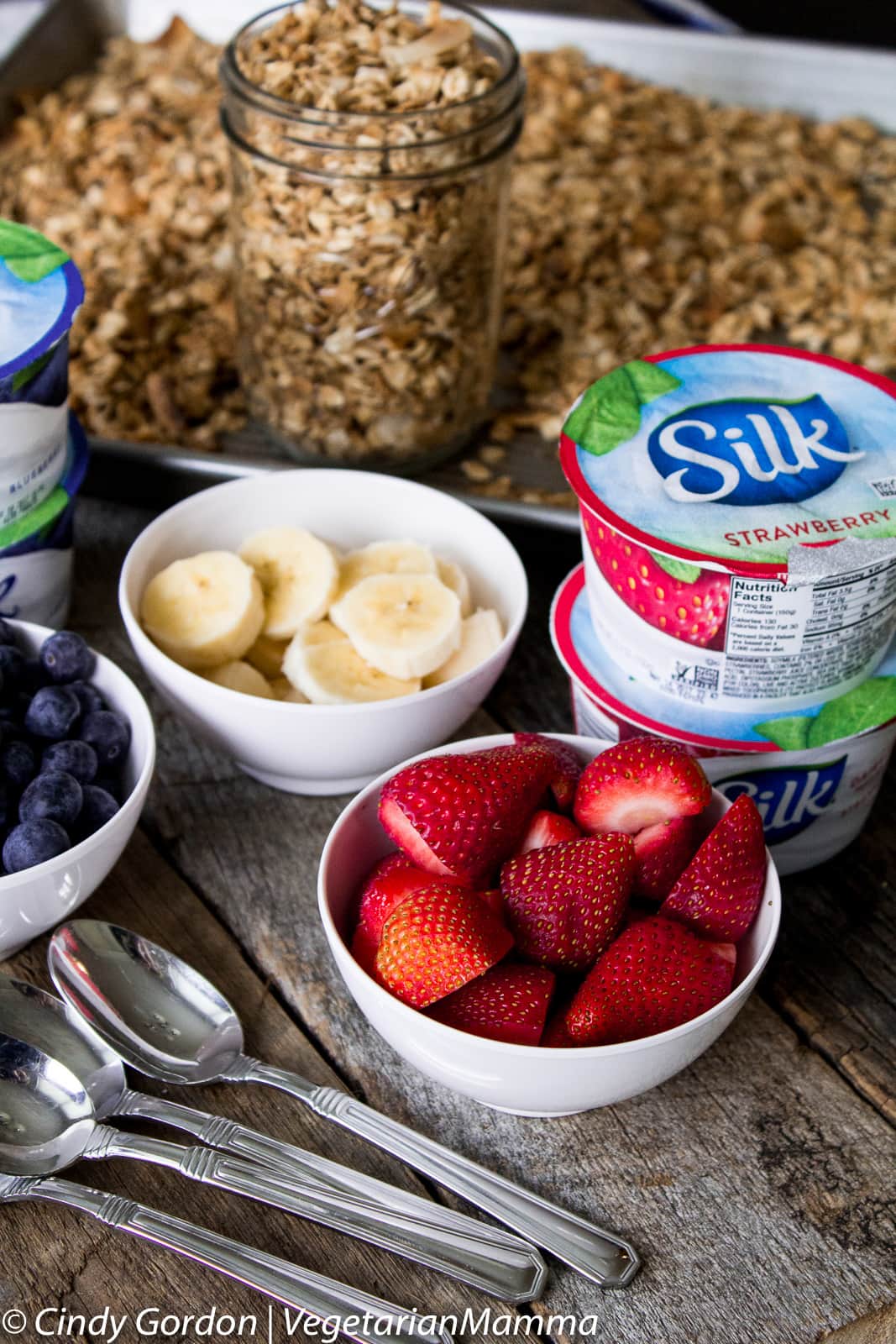 It is Silk! Yes, that is right!Silk Dairy-Free Yogurt Alternative is the PERFECT alternative for other yogurts and it works deliciously in our parfaits. Silk Dairy-Free Yogurt Alternative comes in a variety of flavors, we choose the strawberry and the blueberry for our parfait making!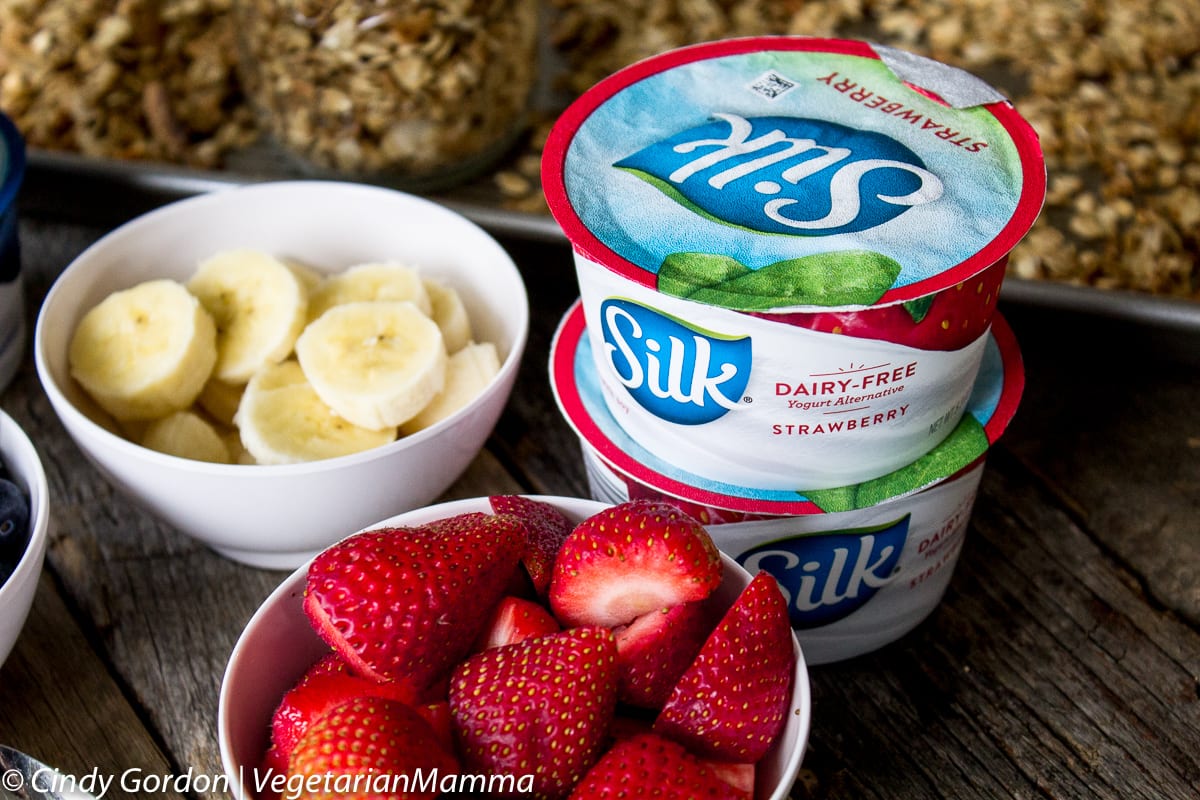 The yogurt alternative is free from cholesterol, dairy, lactose, gluten, carrageenan and casein. It has 6 grams of plant-powered protein and a delicious, creamy taste! It is also a great source of Calcium and Vitamin D!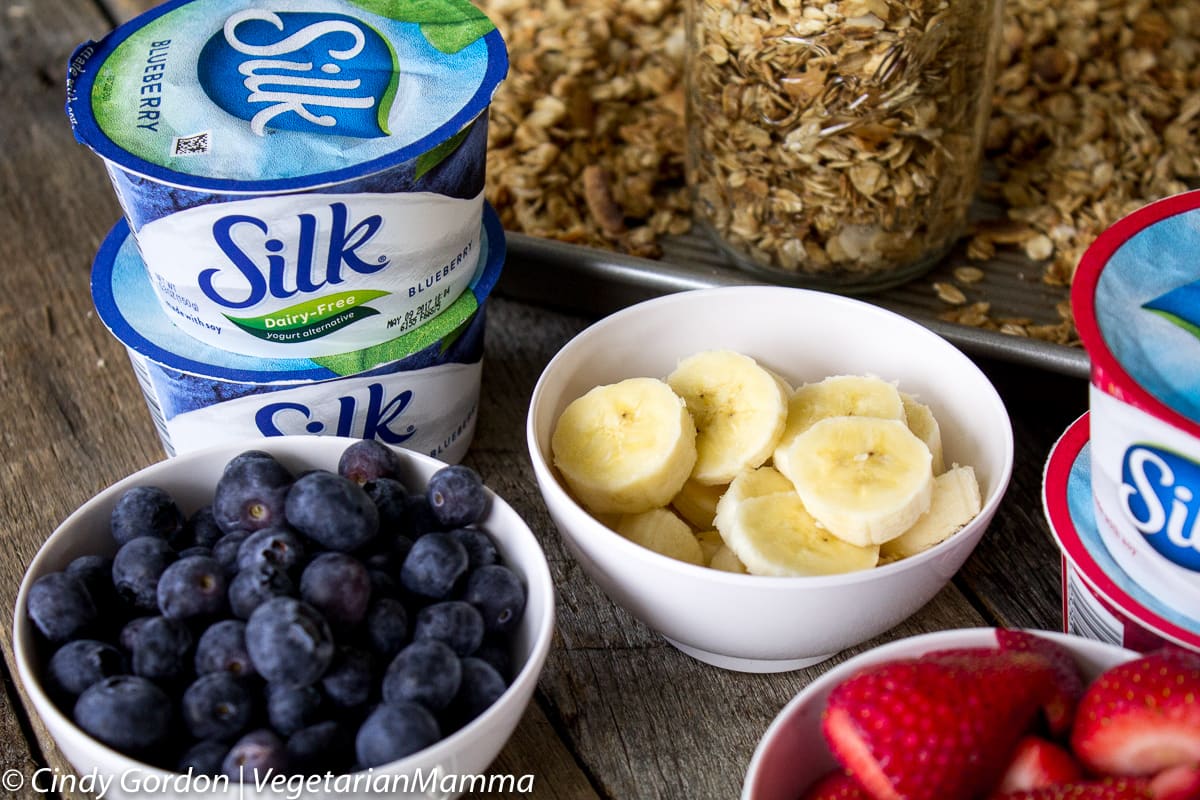 Are you getting hungry for a parfait?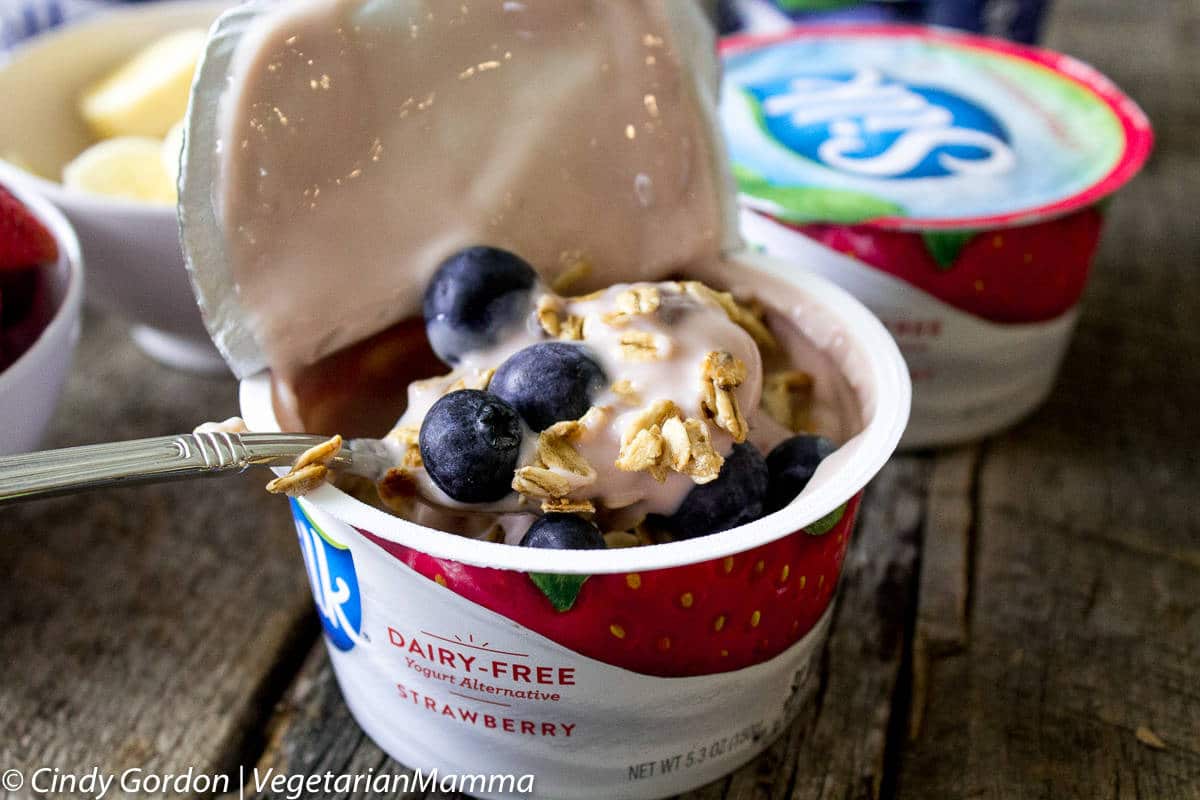 Dairy-Free Parfait
Author:
Ingredients
1 container of Silk Dairy Free Yogurt Alternative
2 T homemade gluten-free granola
1/3 c diced fruit such as strawberries and blueberries
Instructions
Open your Silk Dairy Free Yogurt Alternative. You can use the container or pour into a bowl.
Place the granola on top of the yogurt alternative and then the fruit!
ENJOY!
Notes
These measurements give you the perfect combinations of creamy yogurt alternative, crunchy granola and sweet fruit!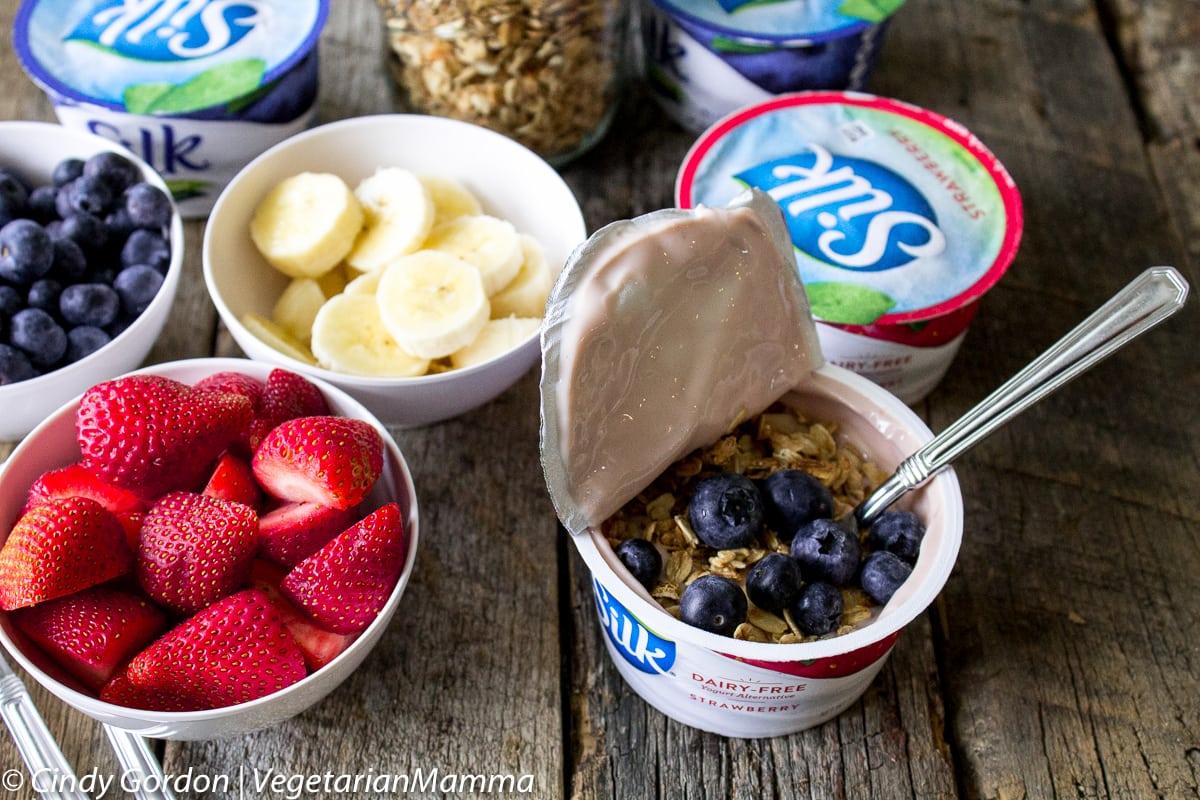 Hungry for more gluten-free breakfast recipes? Be sure to check out our recipe index. You can also visit our Amazon store to see our favorite gluten-free products and kitchen equipment! This post contains an amazon affiliate link.
Let's talk! Leave me a comment telling me if you've ever made granola before? How about a yogurt parfait? Connect with Silk and let me know which flavor you'd pick!