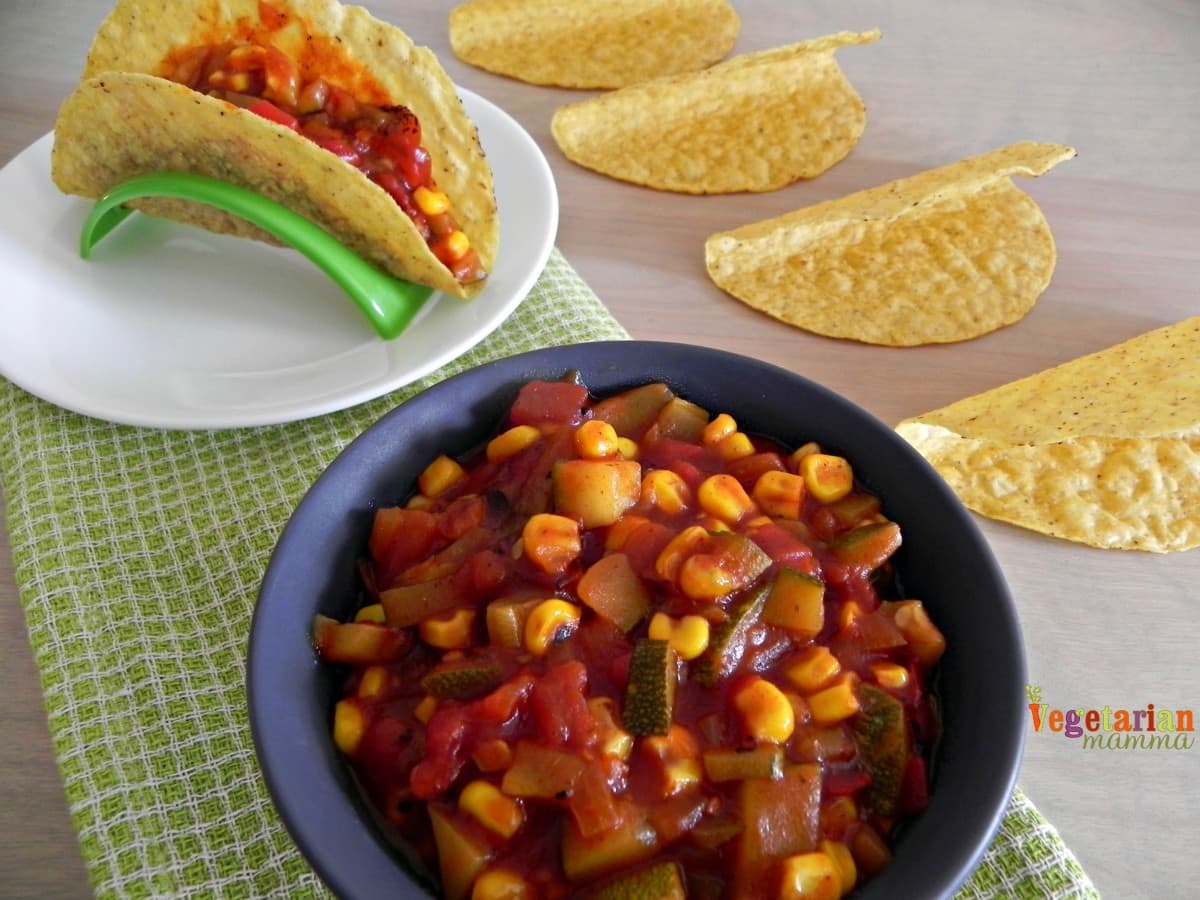 If you love Taco Night, raise your hand! We LOVE taco night! Taco night is always a hit at our house! No matter what the taco, my family chows down!  This taco uses all veggies!  Its adaptable and you can add more/less of your favorite veggies!  As always…its easy!
Easy Vegetable Tacos
Ingredients
1 medium onion, diced
1 medium zucchini, diced
1 T olive oil
1 medium tomato, diced
1 cup corn
¾ cup enchilada sauce
8 corn tacos
Instructions
Heat olive oil in skillet over medium temperature.
Saute onion and zucchini until soft.
Add in tomato and corn. Saute for 2 minutes.
Add enchilada sauce. Bring to a boil. Simmer for 15 minutes or until desired thickness of filling is achieved.
Fill tacos with vegetable filling.
ENJOY!