Elderberries have a reputation for helping to reduce swelling, fight inflammation, and give a boost the immune system. You can consume elderberries in many forms such as Elderberry Jam.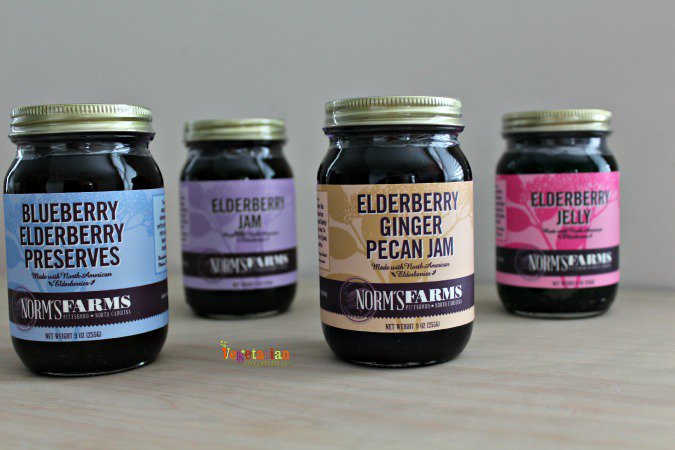 I was excited to meet up with this company at Expo East. I am already a big fan of elderberry and all the benefits it has to offer. So when I came across this elderberry jam and preserves I was beside myself.
In the cooler months I drink elderberry wellness syrup, which we will blog about next month.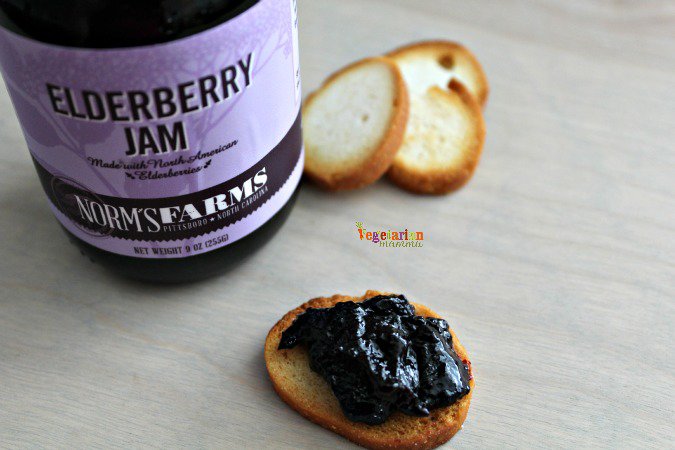 Not only does Norm's Farm make a great product but they care. As you know I love to get to know the people behind the companies. I want to feel the passion they have for your product and their consumers. This companies loves it's product, consumers and the earth. Norm's Farms works to help preserve the land with hardy elderberry plants which are nearly disease resistant. Not only do these plants help the land but they also give us elderberries which we can consume. Its a win-win.
The original farm which was started by Norm is located in the Missouri river bottom of Hartsburg, MO. Ann, Rodger, and Erin (Norm's family) have begun to work with family farms in North Carolina to keep up with the elderberry demand and to carry on Norm's vision and mission.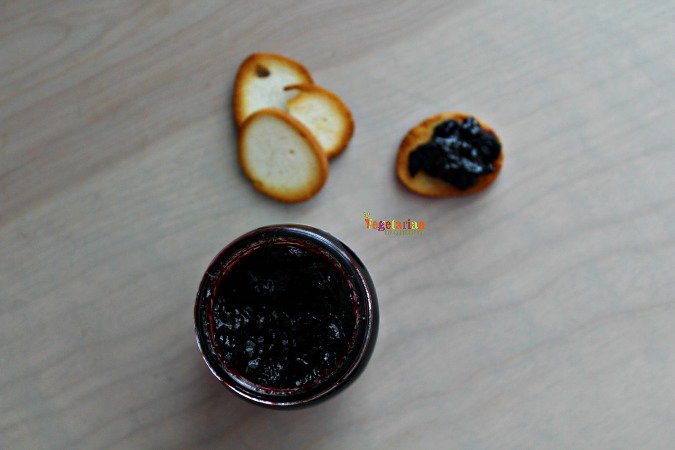 My family has personally enjoyed all of the elderberry jams and preserves that we have tried. This product is naturally gluten-free and dairy-free. One of the jam selection does contain tree nuts.
I have used my jam on crackers as you can see above, it makes for a great snack. I have also used it many times on our breakfast toast as well as in my smoothies. A dollop of jam in my smoothies provides a level of sweetness and taste that you can't argue with! It is good!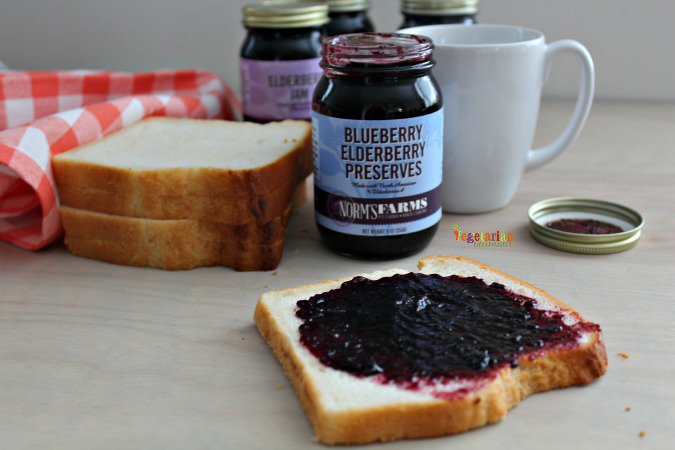 In addition to the basic ways to use elderberry jam that I've listed above you can cook and bake with the jam as well. Norm's Farm has a nice selection of recipes that you can use with your new favorite jam!
Here are a few of the recipes that I plan to try:
Apple Elderberry Chutney
Elderberry Coffee BBQ Sauce
Saratoga Tart (Using GF graham crackers)
Interested in trying these tasty elderberry jams and preserves and enjoying the benefits that come along with them? I have partnered with Norm's Farm to giveaway a jam pack to one lucky winner! Winner must be 18 or older and have a mailing address in the lower 48 states. Thank you to Norm's Farm and family for taking the time to get to know me and for sponsoring this post.
Leave me a comment telling me which jam flavor you would like to try first!