My boys and I recently met up with our good friends Lauren from Epi Family and Keeley from Keeley McGuire Blog. We met up in Chicago to visit our friends at the the Enjoy Life Foods building and to get a tour! We hope that you followed along on our twitter and instagram accounts, but we will share our pictures here too!
We live in Ohio but have family in Illinois where ELF is located. So the kids and I visited family before our tour. That special morning we loaded up in the car for our special trip to ELF!
We were greeted by a sweet sign! Every part of our visit was so thoughtful! They really know how to treat their customers!
We all gathered in a conference room where the kids dined on treats! Coco loco bars, seed mix, plentils, you name it…it was all there! It was like Christmas!
When it was time for the tour we dawned some beautiful RED hair nets and white coats. We had to scrub our hands and arms before entering the factory floor. ELF is a dedicated nut free and gluten free campus, that includes all office personnel. No nut or gluten products are consumed on their grounds!
We learned about their mixers and the entire baking process. It was GREAT to see the faces of the workers light up when we came in! They were so excited to see the kids! They told us it was great to see who they were baking for! 🙂  We also tried cookies right off the line! OH YUM! We will never forget that moment!
YUM YUM YUM YUM YUM YUM YUM
To say the kids were excited would be an understatment! They were thrilled! We also got to see the mini chips being bagged! Wow, did that area smell good!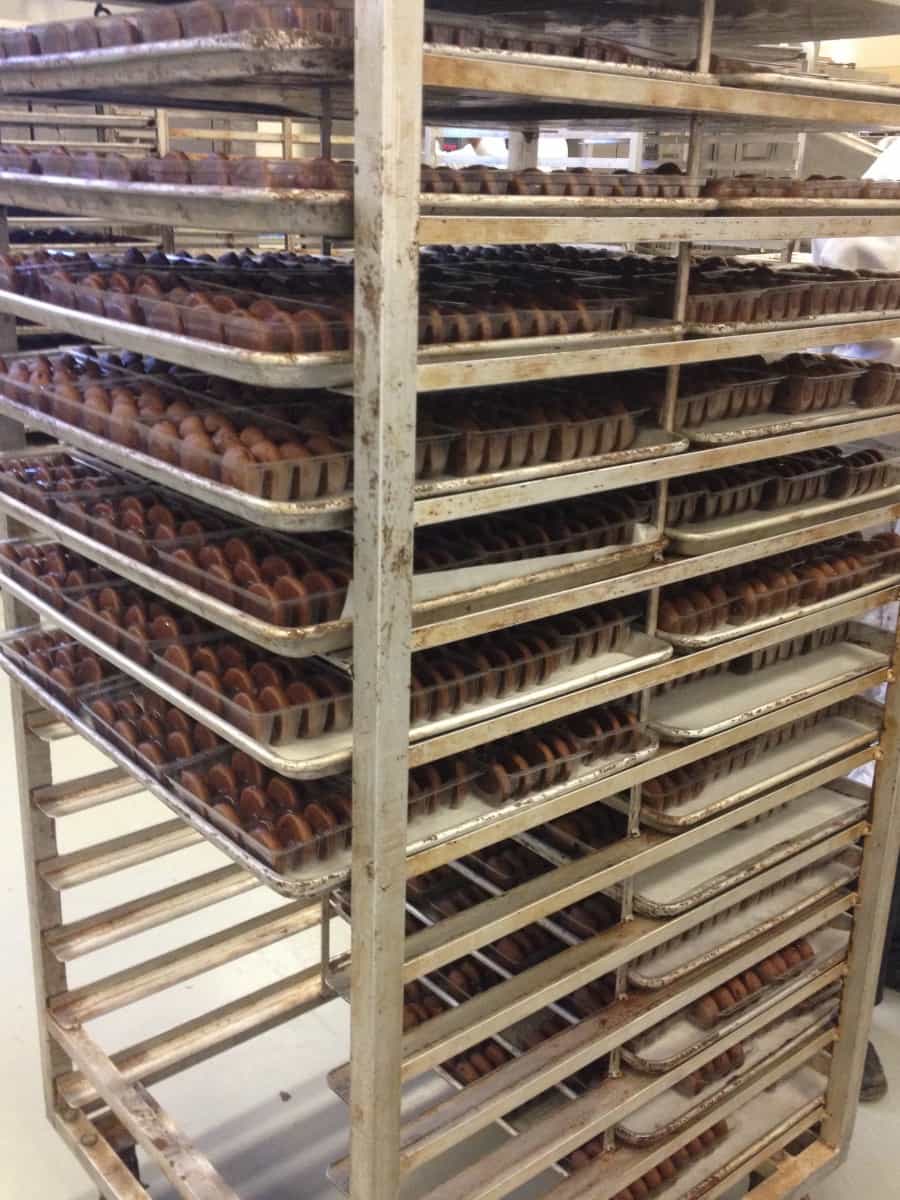 We saw the loading area where all ingredients are unloaded. Before they are completely unloaded they are tested for allergens. We were also able to see the R&D area! Everyone we met was so friendly!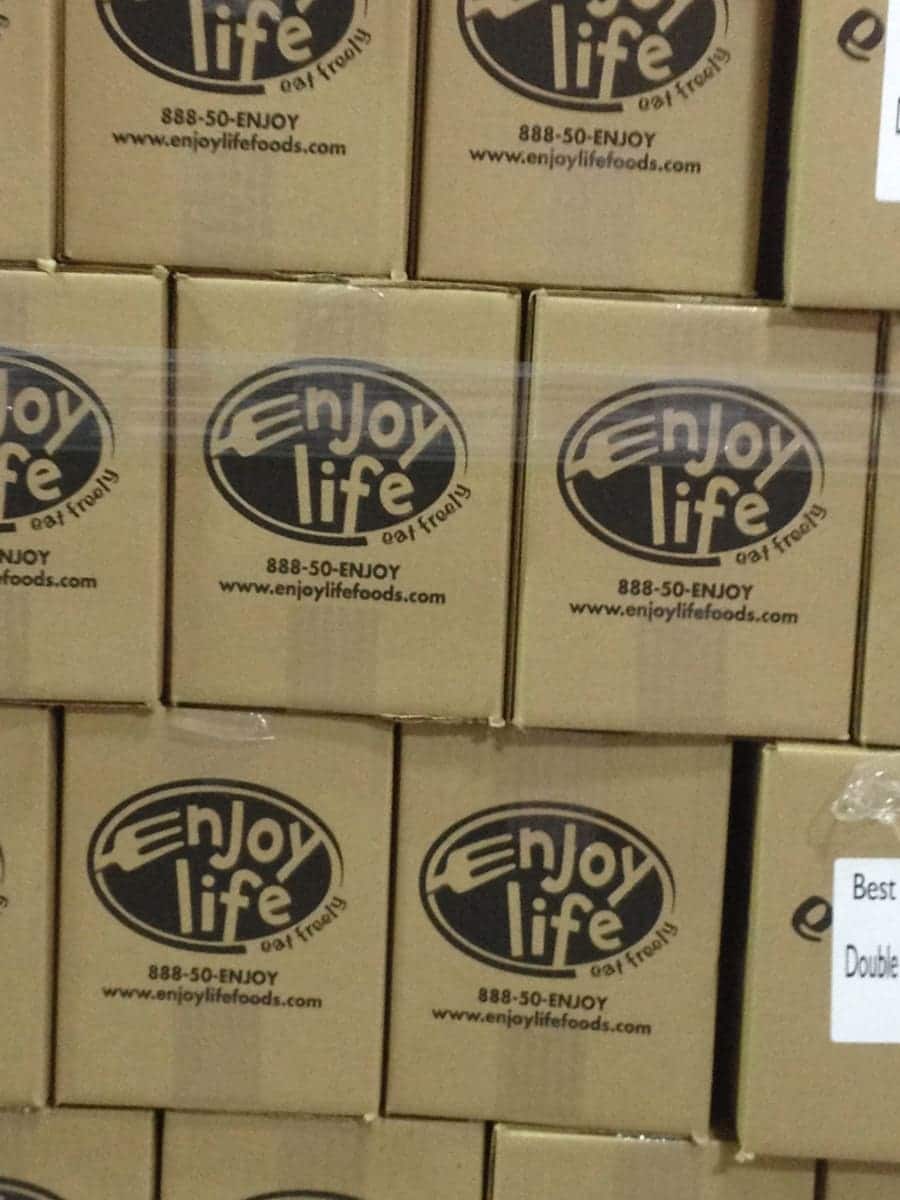 Check out our fun group picture from the end of the tour! What a great time!
After the tour we regrouped in the conference room. We were greeted by goody bags! WOW~ the kids each got one and so did I! YAY! Thank you! I have to say that the kids put their in their room and said "hands off" those were their products  LOL Most of the items were eaten on the car ride home! It was a 2 hour commute back to our family's house (rush hour) then the next day we drove 7 hours back home to Ohio. So we had lots of car time! 🙂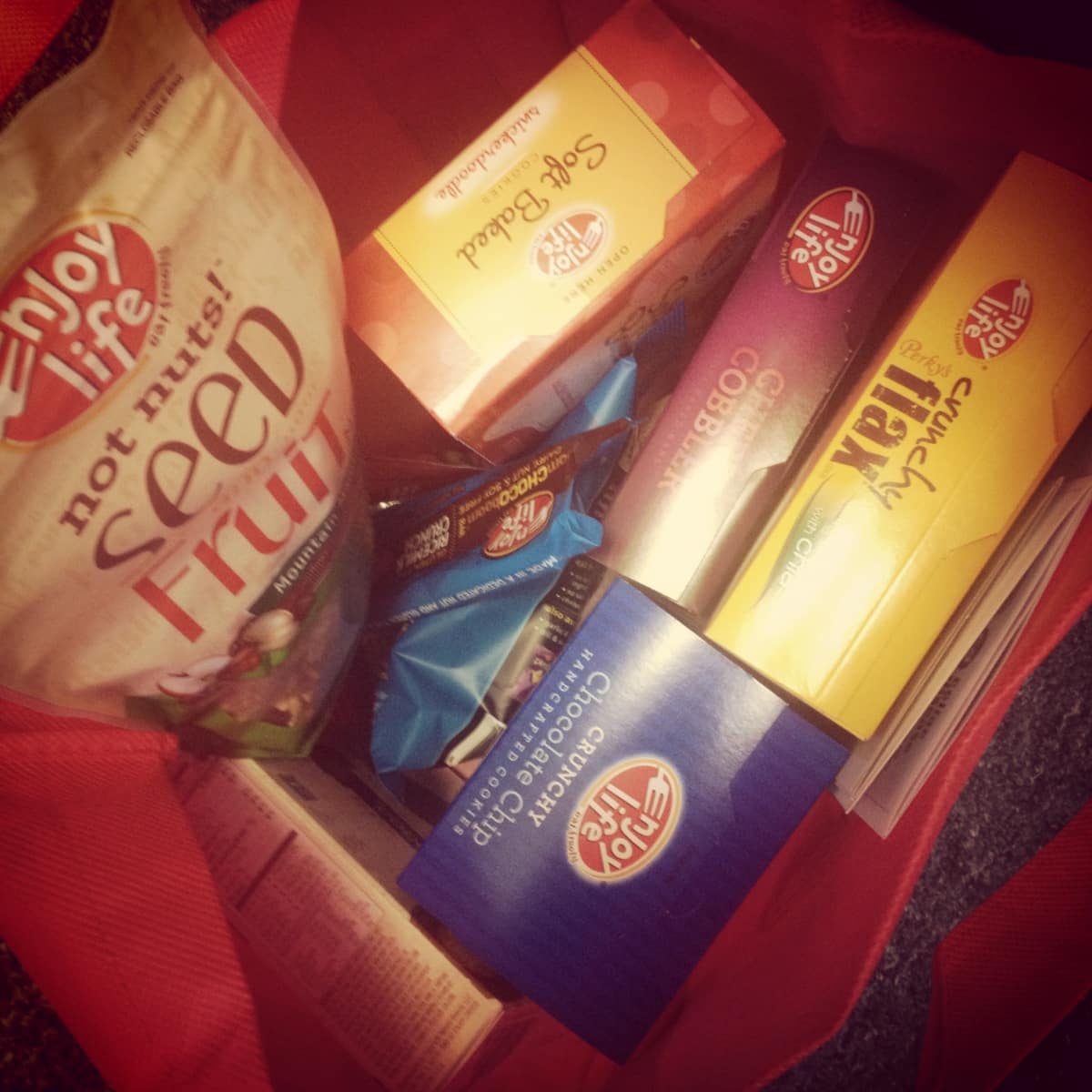 A HUGE thank you to Enjoy Life Foods for the tour, our goody bags and your love! It was very exciting to get all our children together. Something amazing and calming happens when kids come together with food allergies. They have "less" to worry about! They don't have to worry about fitting in! We had GREAT friends, a GREAT tour and had some GREAT snacks! You can connect with Enjoy Life on their website, facebook, twitter, pinterest and you tube.