In the gluten-free, allergy-friendly world, networking at at expos is a great way to reach and expand your readership. Expos and Food Bloggers: Finding YOUR way!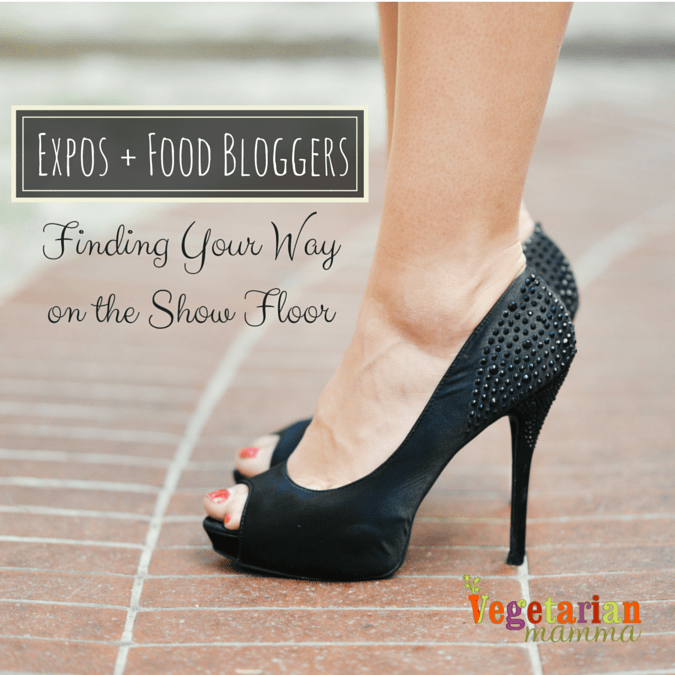 As a blogger you should always be looking for new ways to reach readers and to expand your reach with brands. In the gluten-free allergy-friendly world, networking at at expos is a great way to do this. There are many expos to choose from. I would suggest checking out the Gluten Free Food Allergy Fest which is put on nationwide by Gluten Free and More Magazine.
[Tweet "As a blogger you should always be looking for new ways to reach readers and to expand your reach with brands."]
Last year, bloggers and authors were offered free table space. This is HUGE for those on tight budgets! Which, is most of us, right?! I don't know many bloggers with an unlimited budget! In return for the table space, you will work with a coordinator who will in return ask for a simple blog post and some social media shout outs. I am not sure what the package for 2016 will look like, but if its anything like it was for 2015, YOU need to do this if you can make the TWO day show!
When you attend a show like this, you NEED to bring business cards. You do not need to get really fancy cards. You can make some pretty neat ones on Vistaprint. They are easy to make. You can add your own logo and picture. I highly recommend adding your picture to the card. Preferably, use the headshot that you use on all your social media. (If you do not use the same headshot on all your social media channels, you need to!) People will recognize you. I can't even tell you how many phone calls I've been on and the brand rep tells me that they love the consistency with my photos. It makes them recognize my face and my brand. Its just something GOOD to do! So grab some cheap cards with your logo and your picture. You can also list on your card some of the cool things that you offer: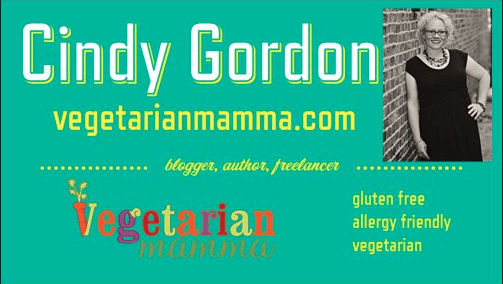 Or some of the cool things that you do: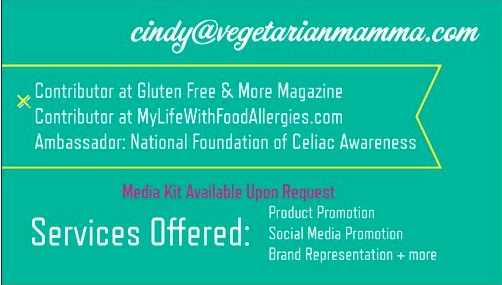 If you are lucky enough to have table space, bring along some materials to personalize the space. You do not need to spend a lot of money on this, you can even use something you already have. The picture below was when I had an entire booth, I did have a few more items in there since I was regularly doing shows in 2015.  My sweet family was posing for a picture.  They helped me set up. When at the shows where I share a table I only bring: fabric to lay down for color, book stands, business cards, recipes cards and a giveaway basket.
You can also do a giveaway, if you have table space. My tip for this is to gather gluten-free or allergy-friendly items to giveaway. They can be your favorite products, etc Make sure that the items fit your blog and your niche! Make sure that all the items fit into a flat rate box. This way you know exactly how much shipping will be. You do not need to display the items in that box, you can put into a prettier box or basket for the table. Prospective readers can earn entries to win the giveaway (which you ship directly to them) by signing up for your emails newsletter. You can collect signatures the old-fashioned way with pen and paper or MailChimp has a special way of collecting emails if you use that service. People seem to gravitate to the pen/paper more than the ipad method of collecting signatures.
As you are at your table space, be sure to stand up. When you stand you look more approachable. When you are sitting down, many times people won't come over to you. Engage passerbys with a question such as "Have you found some great new items at today's show?"
You can hand out your business cards to prospective readers as well as you can make simple recipe cards on vistaprint using their "postcard" option. I would recommend having one or the other on the table at a time. Otherwise, people will take both and that costs money. They truly don't need a business card AND a recipe card.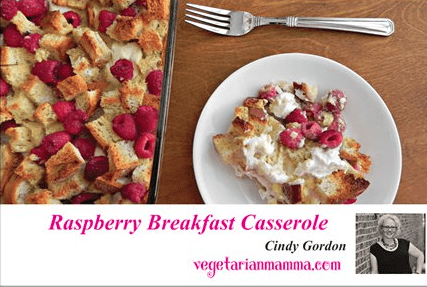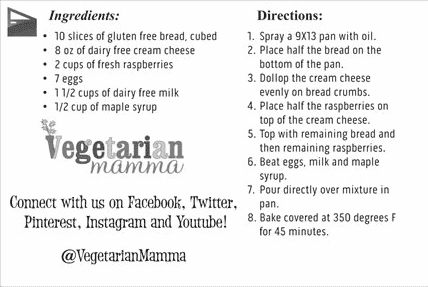 When you are walking the floor, this is the time to scout out new to you brands. Keep in mind that often times the appropriate people from the brand may be at the booth to talk with and other times it is a hired person to hand out samples. Learn about the products and those you are interested in, ask if you can leave your business card and contact the brand after the show. The show floor is not the place to always discuss business. Hand your card to the person at the booth, ask for one in return, then contact the brand the week or so after the show.
Let's talk! Have you attended an expo in your industry? What tips do you have to share?