Team sports are very popular among youth today. The thrill of the game, the fun of the teammates and often the snack after the game. Check out our ideas for food allergy safe snacks for game time.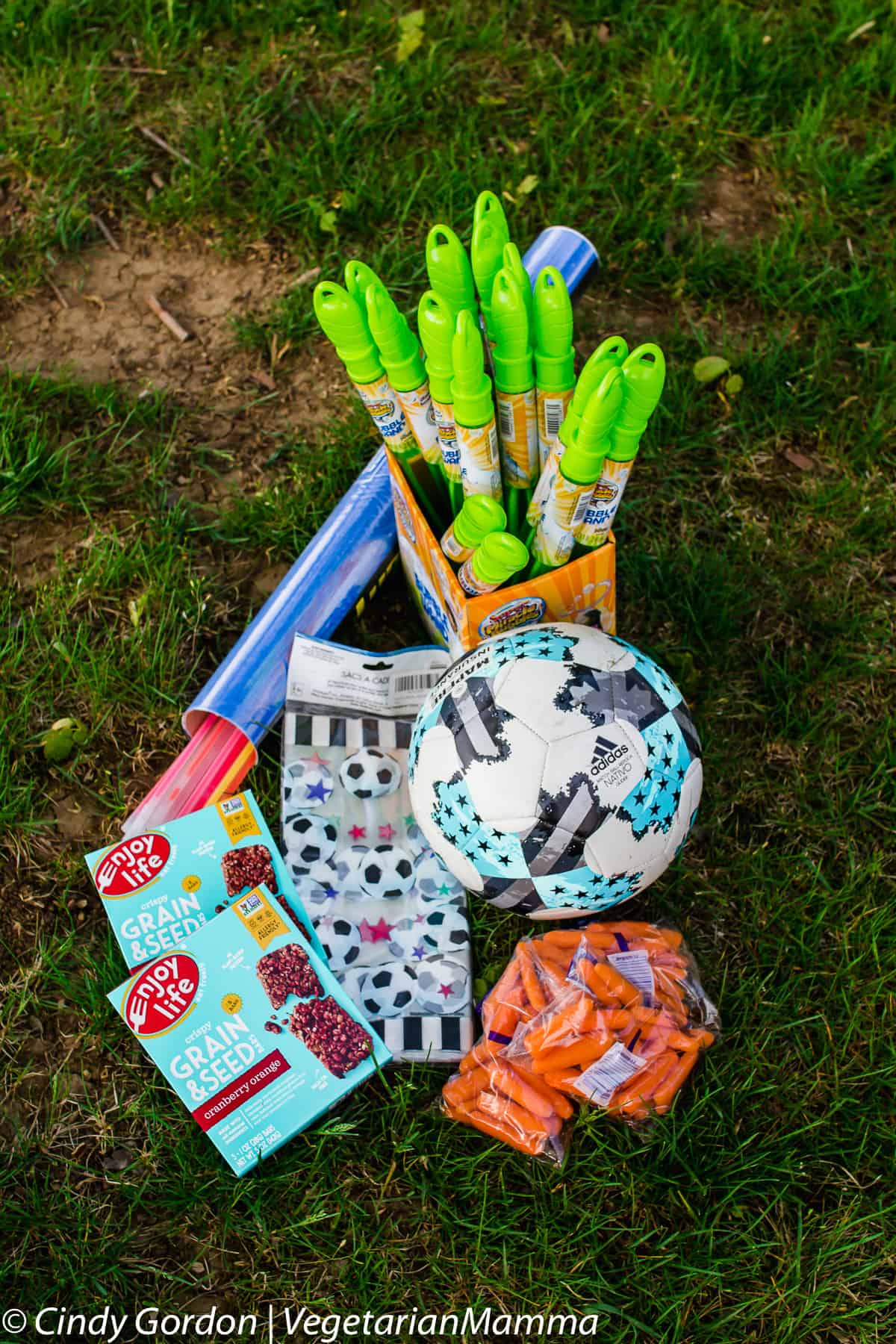 This post is sponsored by Enjoy Life Foods and may contain affiliate links.
I've started to share more about my personal life, outside of recipe creation. You might have noticed some additional travel and some soccer posts within my social media.
I am trying to get better at Instagram stories! I am trying, I promise! I am pretty much in the car or at the soccer field each afternoon, evening and on the weekends. I have two kiddos that play club soccer.
With that we travel long distances at times and we often are preparing snacks for the entire team at times. Traditionally, many team sports have snacks after a game.
Are after game snacks needed for recreation leagues?
Are snacks needed? The question is split. Yes and No. The kids do need to refuel their bodies but is that cupcake needed? No, not really.
While snacks might not actually be needed, they do happen. And that is okay, life happens. Plan ahead and you will be moving in the right direction!
Just like with birthday, school snacks, etc…snack time can be difficult and stressful for those living with food allergies. Sports are fun activities that all kids should be able to enjoy and not let food allergies get in the way of that.
So just like we say "with a little planning, you will be just fine." Seriously, a little planning and a little education goes a long way!
We recently wrote about how we feed our young athletes, so if your interest goes beyond the basic team snack and you'd like to drive deeper into nutrition, be sure to check out our thoughts on nutrition for young athletes.
If you are taxed with snack duty for a team game or even with making a tournament good luck bag, I've got some ideas for you. It isn't too hard to make it allergy friendly.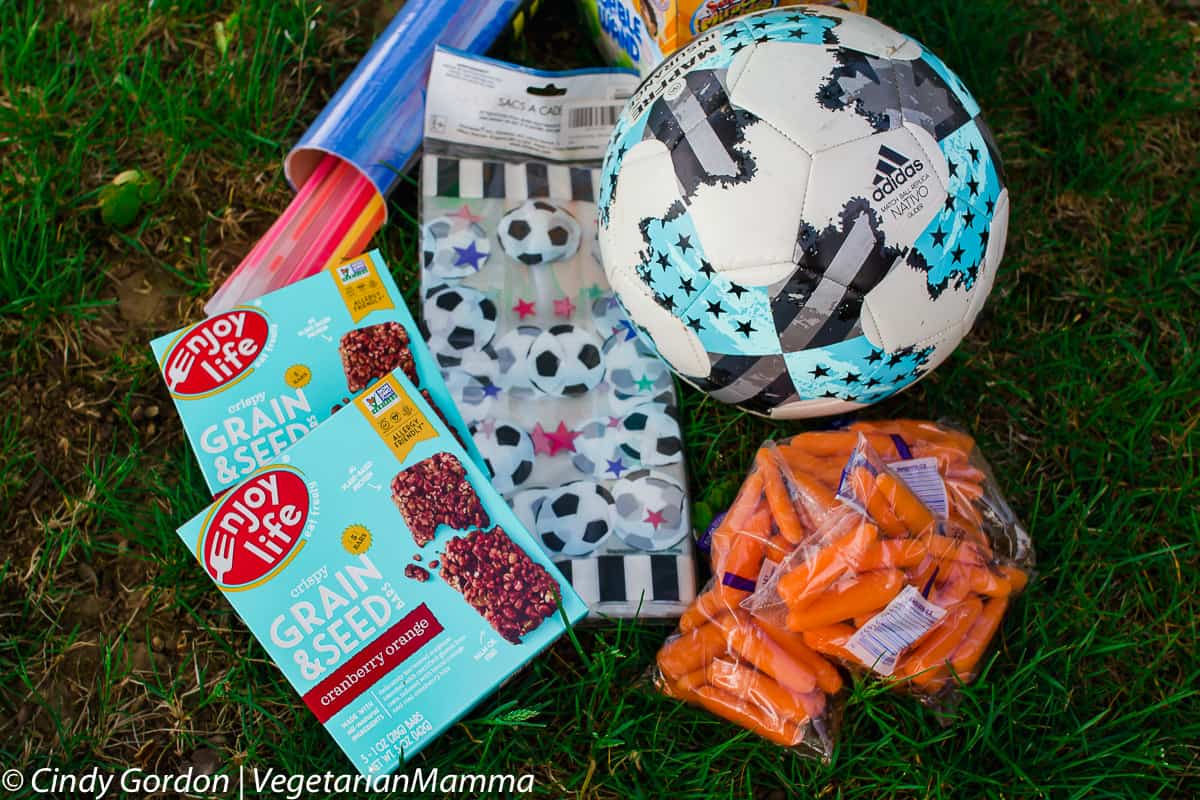 Simple Tips for Allergy Friendly Sports Snacking
Talk to the coach or team administrator to see what food allergies there are on the team.
Pick a drink that will help to rehydrate the players. Water works best!
Pick a food snack that fits all the allergen needs of the team.
Pick a non-food item if you are making a goodie bag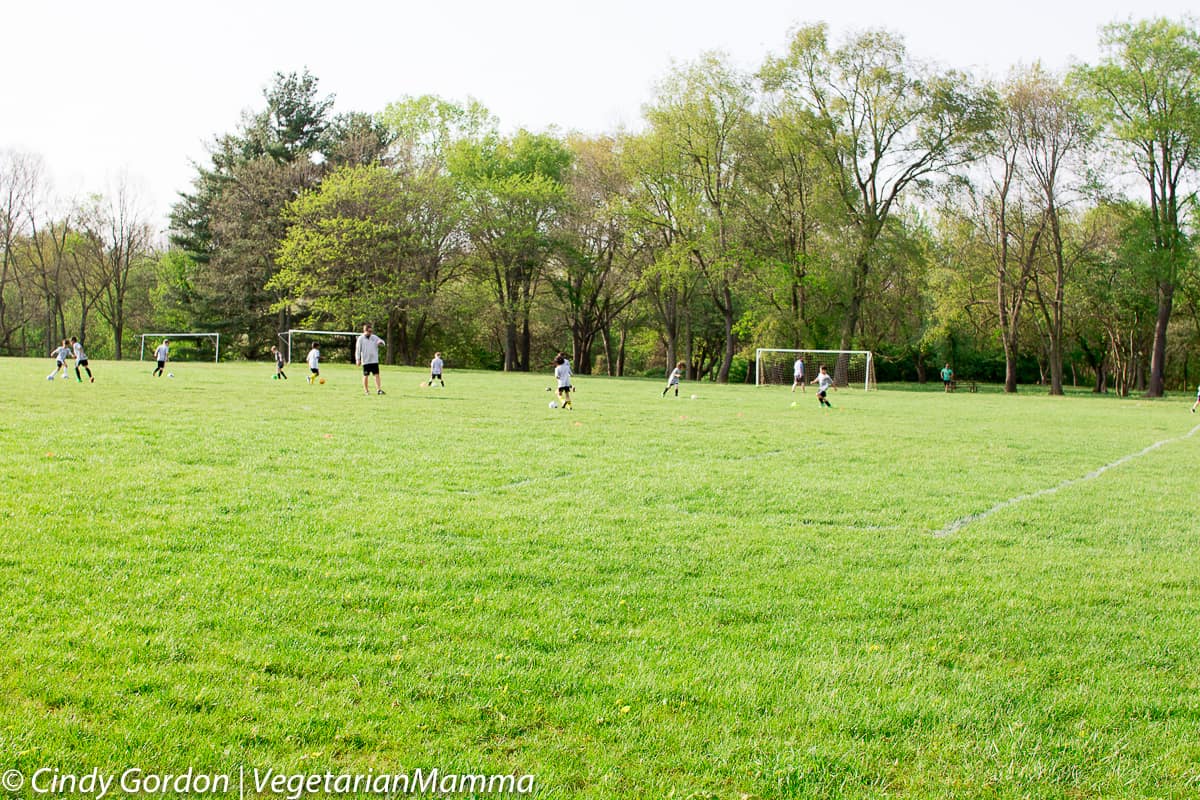 Still wondering what specific snacks you can share with your team?
Ideas for Allergy Friendly Game Day Snacks
Grain & Seed Bars (Enjoy Life Foods)
Apple sauce cups
Mandarin orange cups
Fruit Snacks
Lentil Chips (Enjoy Life Foods)
Pretzels (check the labels for allergens)
Carrots
Grapes
Apples
Tortilla Chips with Hummus or Guacamole (check the labels for allergens)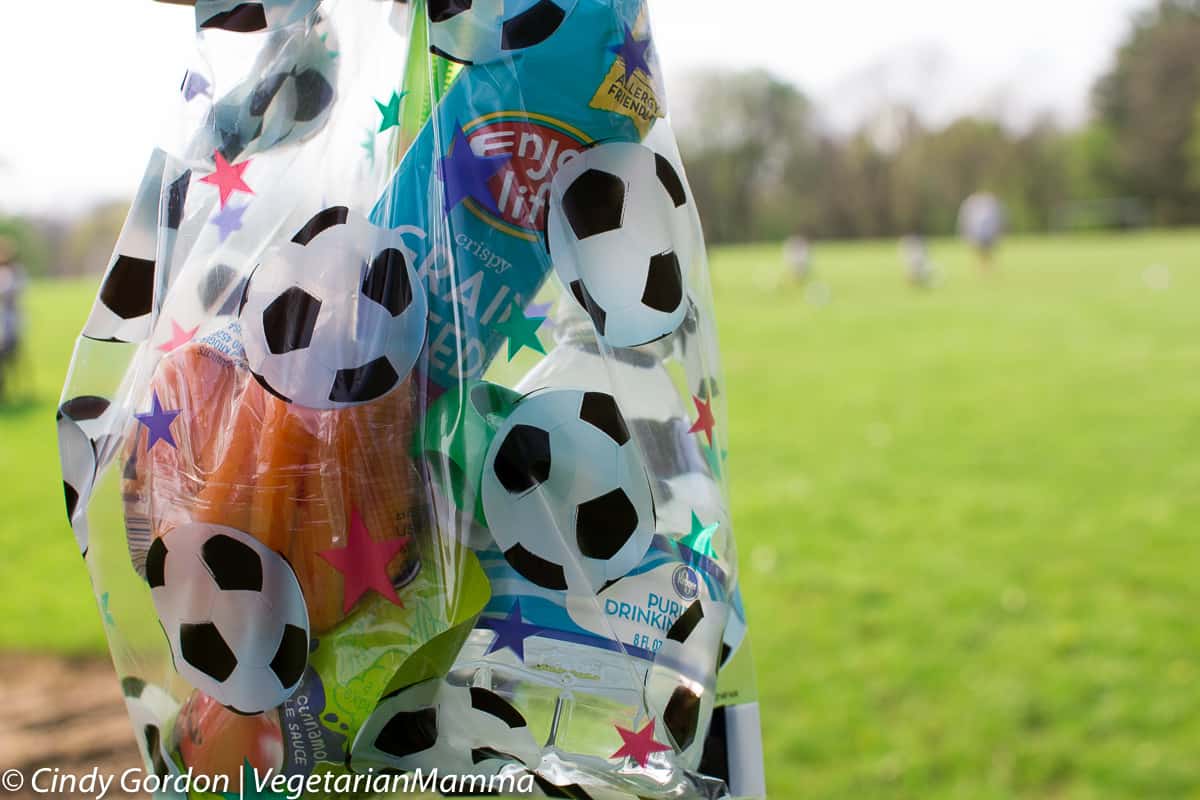 Recently, my youngest son had a tournament. It's become a tradition to make the team good luck goody bags.
I don't mind this task at all and I honestly enjoy it. I can make sure that the snack that is served is completely safe for my son. It gives me peace of mind.
I ordered some soccer themed goody bags from Amazon, to keep within the soccer theme.
When it came to the snack, I knew exactly what brand of product I was going to get! For me Enjoy Life Foods, has been the lifesaver my family needed to eat freely. Enjoy Life Foods products are free from the TOP 8+ allergens and then some!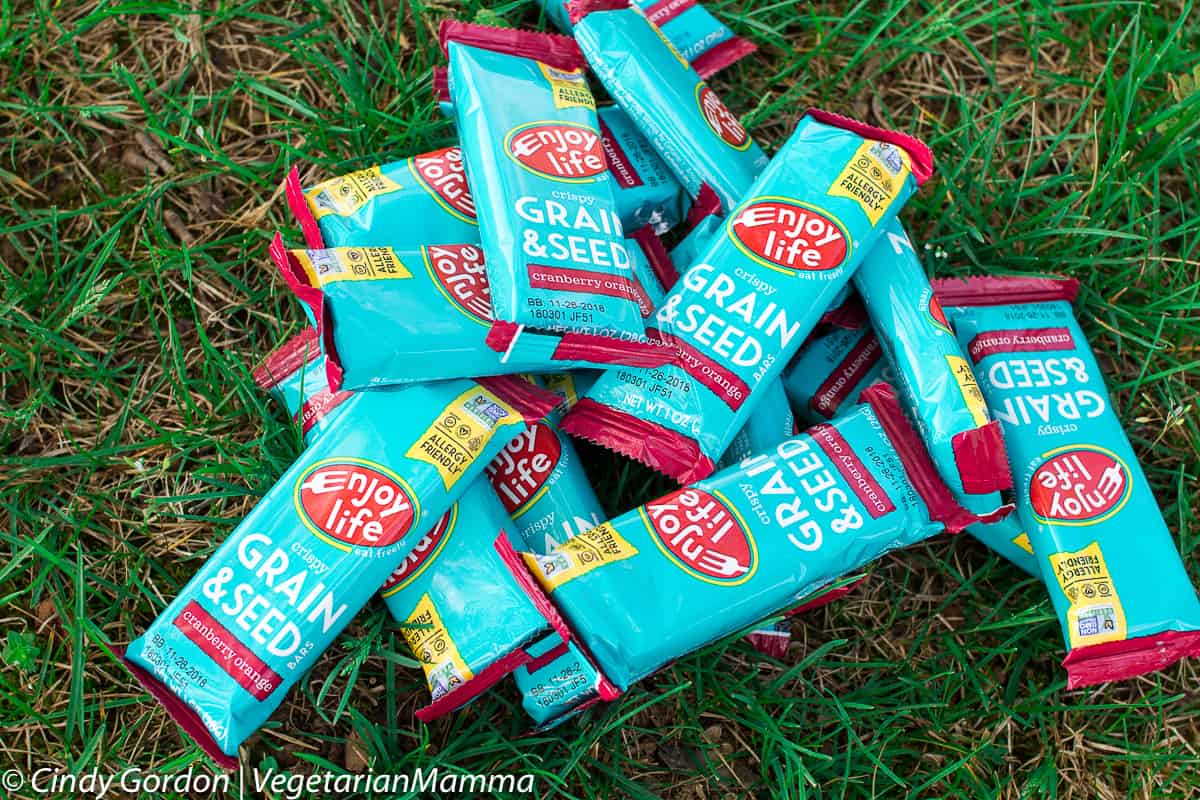 Honestly, this goody bag and this brand ties in perfect for this month! It is Celiac Disease Awareness Month and Food Allergy Action Week! So not only are the kids getting a goody bag, the contents are safe for all players and I get to spread a little awareness to other parents out there! I call that a WIN WIN!
Enjoy Life Foods recently changed their packaging to a beautiful TEAL color! The products now POP on the shelves! I love this color change and I love that they used the official food allergy color: TEAL!
Thank you Enjoy Life Foods for being so dedicated to the Celiac and Food Allergy communities!
The products are novel and fit into every aspect of our lives. For this particular occasion I decided to use their new-ish grain and seed bars. I figured the bars would be a great snack for the boys. I got the orange and cranberry flavor. (affiliate ad link)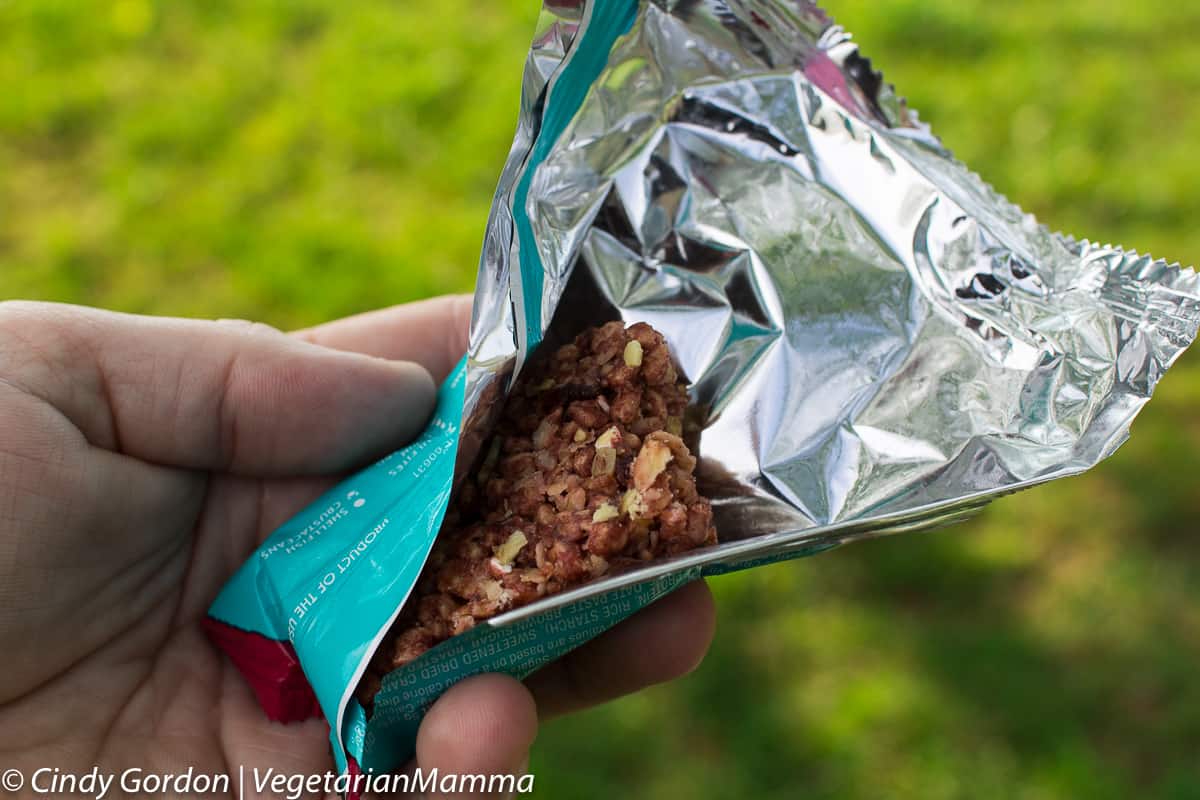 I knew it was going to be hot, so I didn't go with chocolate this time! I didn't want to risk the chocolate melting in our HOT Ohio
I also threw in a squeezable applesauce for the kids. Both food products were shelf stable and allergen free. These items were great to put into the bag for the boys. The boys could enjoy them when I gave them the bags or save for the tournament day (A few days away).
I choose bubble and glow necklaces for our non-food items and I gave them a bottle of water! Easy peasy!
BONUS TIME!
Enjoy Life Foods has a new campaign happening called #TealSpotting  You need to find a teal package of Enjoy Life Foods goodies on the shelf of your local store, snap a photo, post the photo to social media, tag @Enjoylifefoods, tag the retailer and use the hashtag #tealspotting.
The best part is that you might WIN a free product coupon AND you are spreading some awareness!
WANT A DISCOUNT!?!
Promotional Code: ENJOYVM
Discount: 15% off (minimum order $10)
Restrictions: One time use
Live date: May 1 – June 8
Link: http://shop.enjoylifefoods.com/?utm_source=blog_VegetarianMamma&utm_medium=blog&utm_campaign=CDAM_ENJOYVM
Honestly, snack time is generally a time of stress for any parent of a child with food allergies or celiac disease. We want to keep our kids safe and included.
It starts with playdates, then preschool, then grade school and now sports. I am certainly learning as I go in this food allergy world!
Planning is key!
Let's talk! Drop me a comment to tell me YOUR tips for game day snacks! How do you avoid allergens? Do you have an additional ideas for allergy friendly snacks? Leave me a comment below!