Frozen Blueberry Lemon Pie is a delicious cool treat that is beautiful and perfect for summer. It is made with fresh blueberries and ice cream!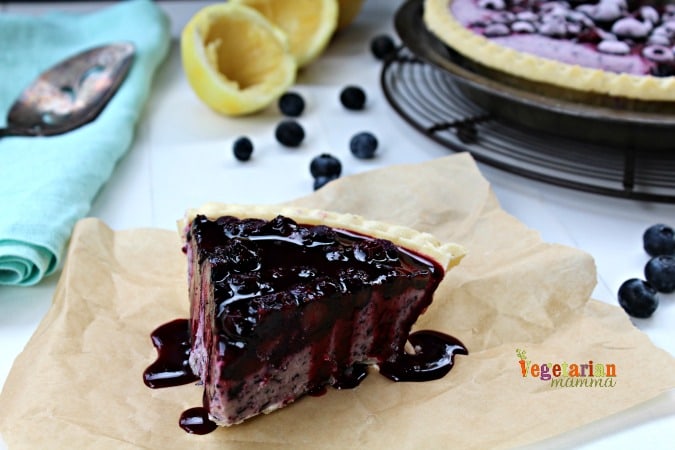 The sweetness of the blueberries and the tartness of the lemon come together to create an elevated taste that you won't forget.
This frozen dessert pie will be the star of your table and will delight your friends with the perfect balance of sweet and tart.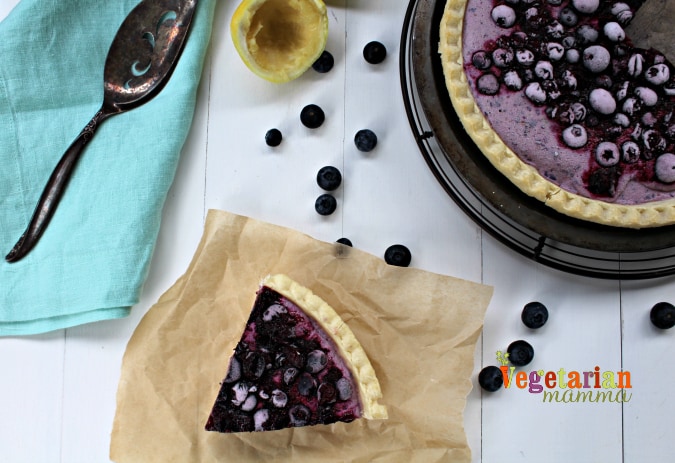 While this dessert does have a few steps, it is not that hard to make! It is perfect for any time of the year but especially perfect during blueberry season!
We always love to pick fresh blueberries in July! YUM!
You will need to start with a gluten-free pie crust.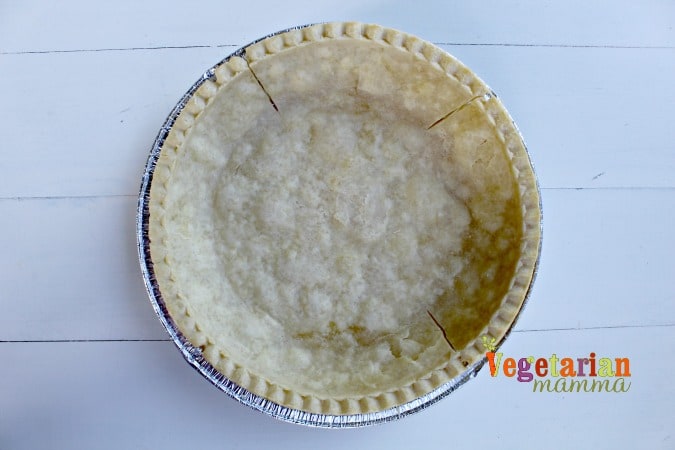 Then you are going to combine your ice cream and your blueberries. Originally, I made this recipe using Cashew Milk frozen dessert for Gluten Free and More Magazine, but I've also made it with coconut ice cream.
Its your belly, you know your restrictions, you pick 🙂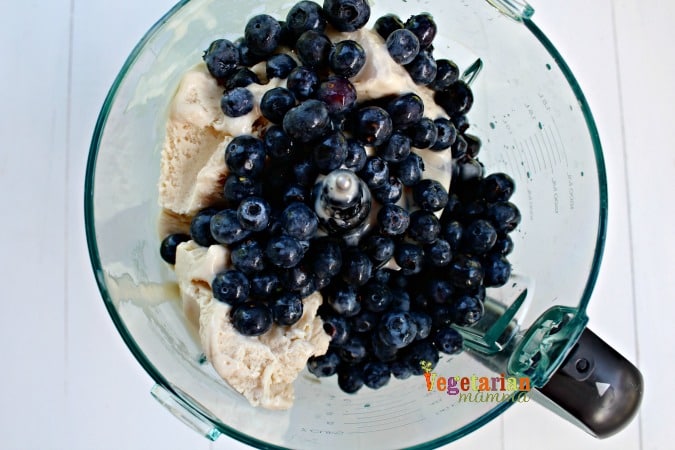 Pour the ice cream and blueberry mixture into the pie crust and freeze! You want your mixture to be frozen in the pie crust!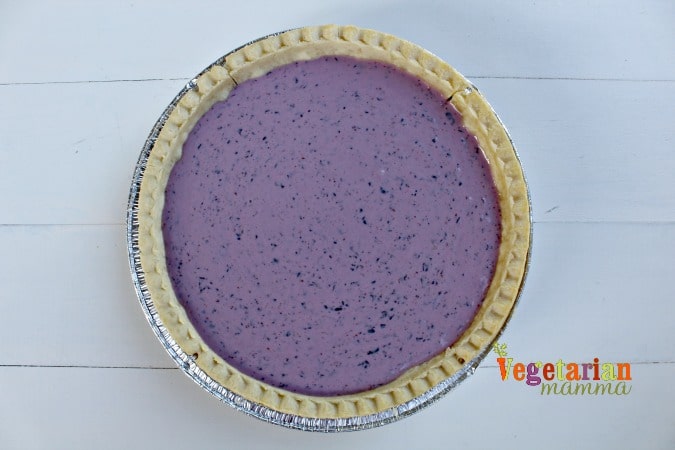 Now you are going to work on the sauce. You need to gather the zest from a lemon for the sauce!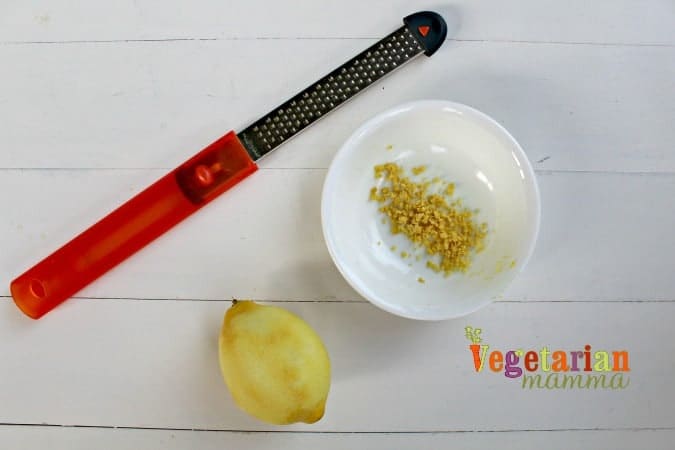 You are also going to need to juice the lemons!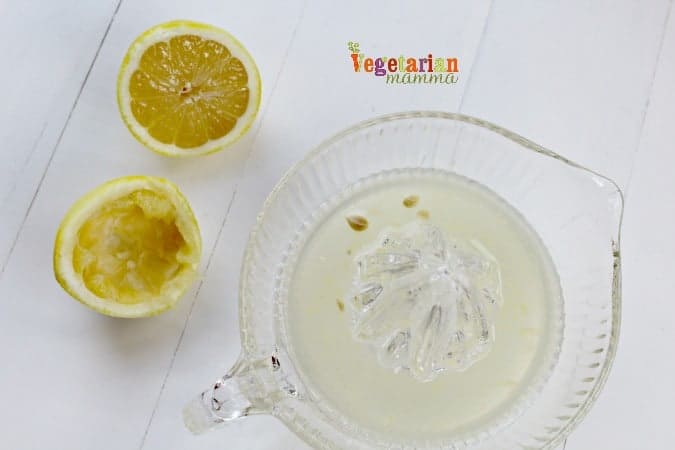 Adding in fresh lemon juice adds to the delicious flavor of the sauce!
You are going to LOVE this treat!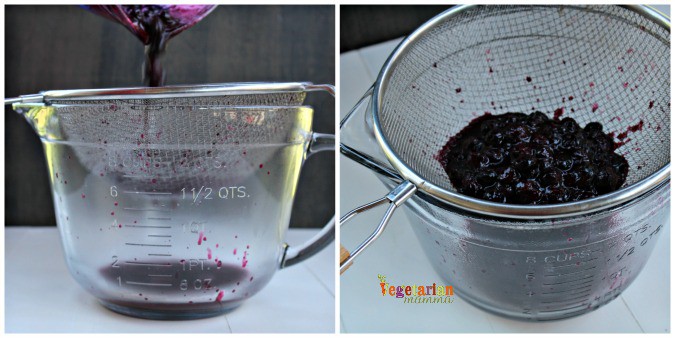 You are going to be using a strainer to separate the juice and the blueberries!
Seriously, the sauce is amazing!
We'll discuss those directions more below!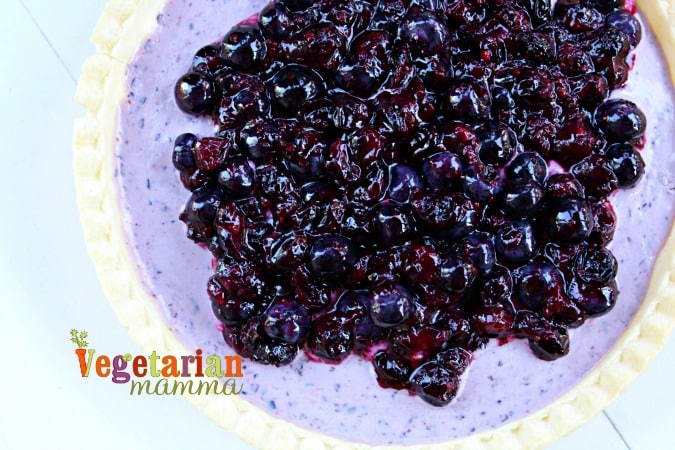 Ready for this delicious recipe for Frozen Blueberry Lemon Pie? Check this out!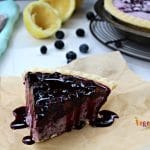 Print Recipe
Frozen Blueberry Lemon Pie
Ingredients
9

inch

gluten-free pie shell

1

pint

vanilla dairy-free ice cream

4 ½

cup

fresh blueberries

separated

1

T

sugar

¼

c

lemon juice

½

T

lemon zest
Instructions
Cook pie shell per directions on package, let cool.

In a food processor, blend the ice cream and two cups of blueberries.

Pour blueberry frozen dessert mixture into cooled pie shell.

Place pie into freezer until pie is frozen throughout.

In a sauce pan over medium heat combine 2 cups of blueberries, sugar, lemon juice and lemon zest.

Stir blueberry mixture until blueberries reduce slightly in size and the mixture becomes fragrant.

Using a mesh strainer, separate the blueberries from the juice. Keep juice aside for later.

Before the strained blueberries cool, add in the final ½ cup of fresh blueberries.

Remove frozen pie from freezer. Place cooled blueberry mixture on top. Put pie back into freezer until mixture is completely frozen.

Once pie is frozen, remove from freezer and slice. Drizzle slices with the reserved strained blueberry sauce.

ENJOY!
There are a few steps, but the are pretty easy! You will love this Frozen Blueberry Lemon Pie.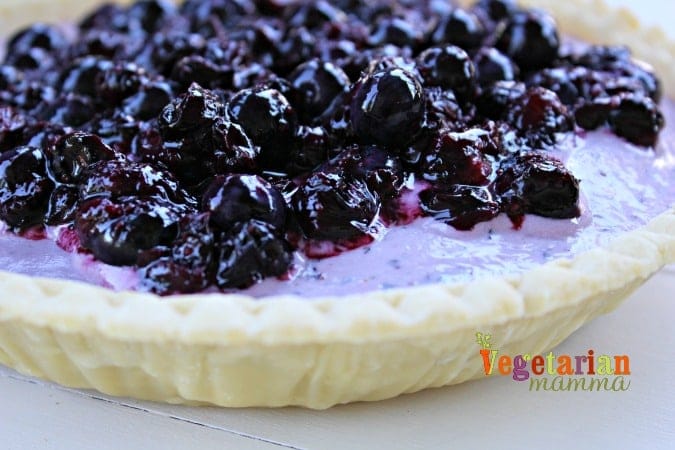 If you are a sweet treat lover, you should check out our recipe index! We have a Smores Blended Coffee Drink, Strawberry Rhubarb Crisp and Chocolate Chip Coffee Cake!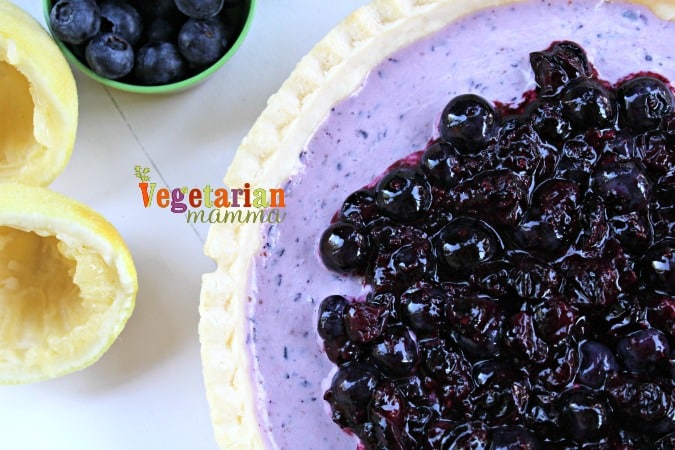 Let's talk about it! Have you ever tried dairy-free ice cream? What is your favorite? Coconut or a nut milk? Have you attempted a frozen pie before? Leave me a comment and let me know!