Insanely delicious gluten-free beer cheese sauce that will change your snacking habits forever! If you love sharp cheddar and you love beer, this Beer Cheese Dipping sauce is for you!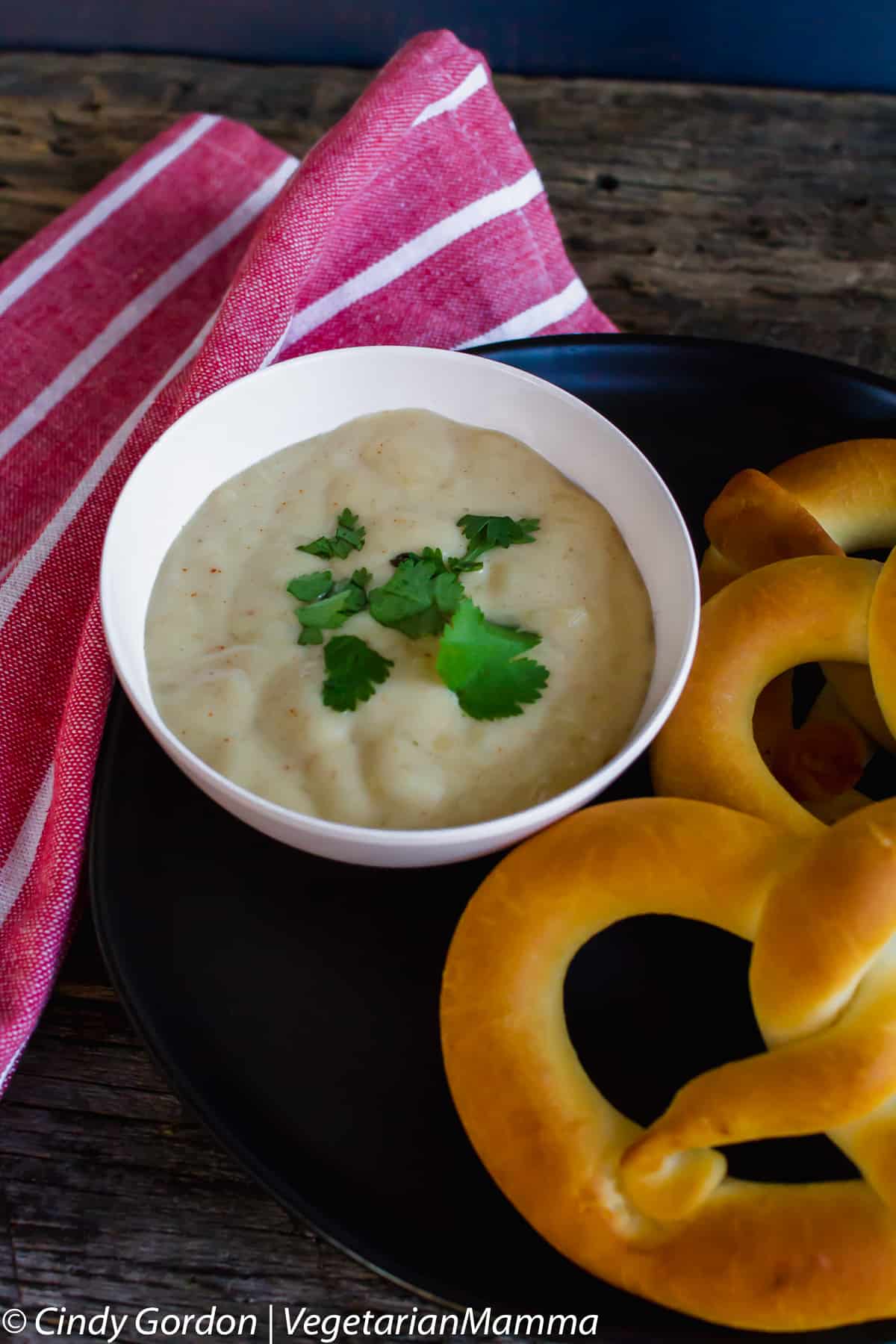 This post contains affiliate ad links.
Gluten-Free Beer Cheese Sauce – Perfect for Fall Weather
There's just something about the combination of soft pretzels and cheddar cheese that just make my taste buds happy. Maybe it's the fun flavor combo, or maybe I just really like dipping things…either way, I can't wait for the time of year when this gluten-free cheese sauce recipe pops up on my radar.
If you LOVE sharp cheddar this recipe might be for you. Or maybe if you LOVE beer, this recipe might be for you too! (And if you love them both, this recipe just has to be a winner!)
If you don't like these things, you might want to search for another delicious recipe from our index! This is pretty much a love-it-or-hate-it recipe. There aren't many in-between for this one!
The positive note about this recipe is that you can tweak it here and there to make it more your flavor. Salt and pepper and garlic powder are always great to add if you're wanting just a little "more" taste than what it currently has!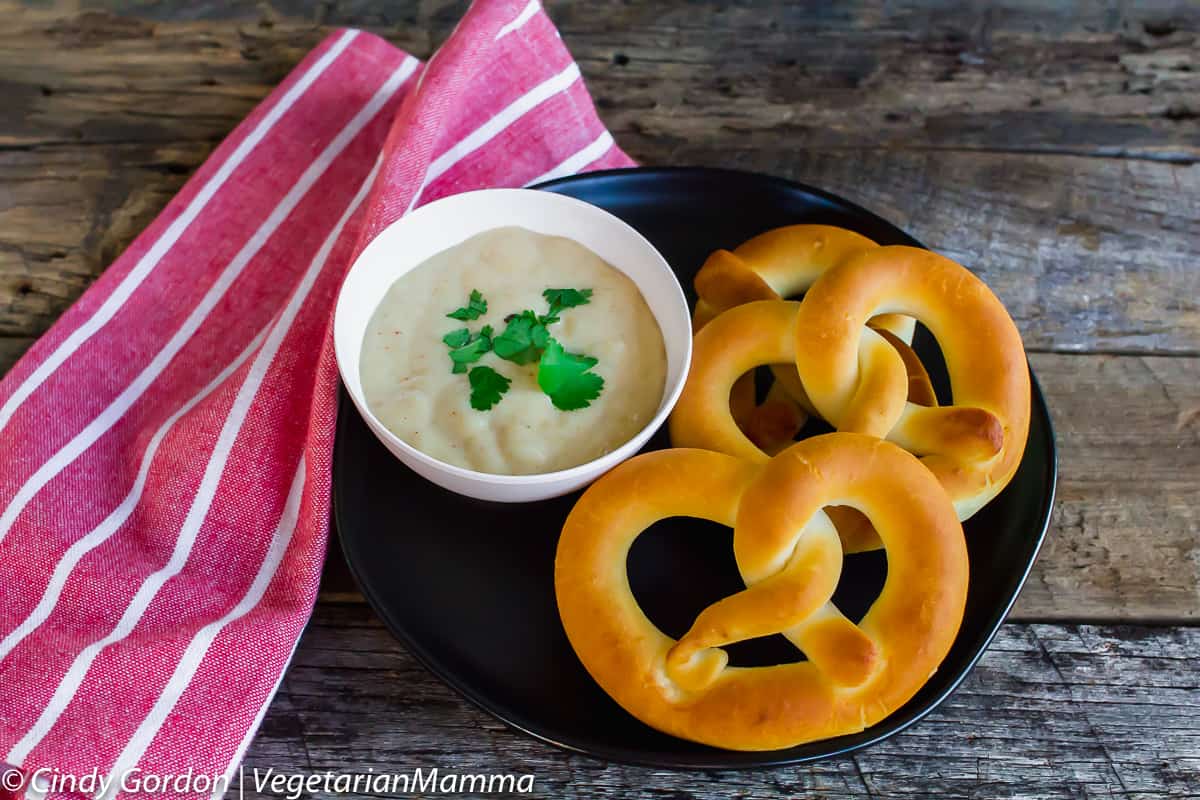 What Makes this Beer and Cheese Sauce taste so great?
Everyone in my household loves it for a different reason.
My husband LOVES this dip. He absolutely cannot get enough of it. But he loves sharp cheddar and he loves beer. (Win/win, right?)
I tend to like it because it's simple, quick and can be made dairy-free as well. (Hey, I like to have options for my family and friends!)
One other little addition that I love about this recipe is that I control the spiciness of it. It's no secret that I love my food to have a little heat to it…So, if I want one round to be a bit spicier than the one before, I have complete control over it!
Just keep in mind that once you make it too spicy, there's no going back!
It's seriously one of those dishes that I'll make, and have to walk away from for a bit to stop snacking. I'll keep pulling off piece after piece of a pretzel to dip into the cheese dip, and before I know it, it's almost gone!
How to Make Gluten-Free Beer Cheese Sauce
In order to make this recipe gluten-free so I can enjoy it, I used gluten-free flour and some gluten-free beer.
The Best Gluten-Free Flour
For the flour, I used Namaste Flour (affiliate ad link). This is a brand that I've used many times before and you can find it in your local stores. I scored mine at Costco!
It still helps to sauce thicken nicely over medium heat, and the texture is something that I love, love, love!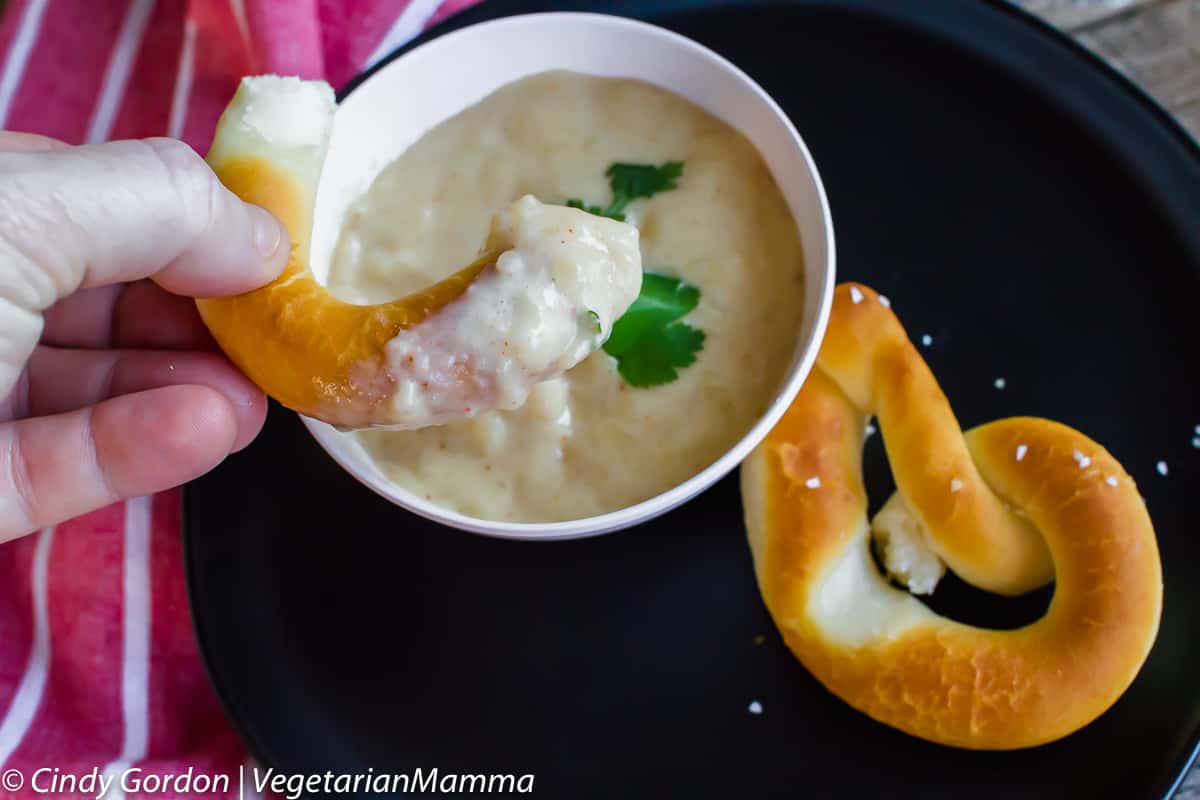 My Favorite Gluten-Free Beer
For the gluten-free beer, I used a beer from Ground Breaker Brewing! You can read more about my visit last summer to their brewery. (If you haven't ever done a brewery tour, you're missing out! You learn so much about the beer process!)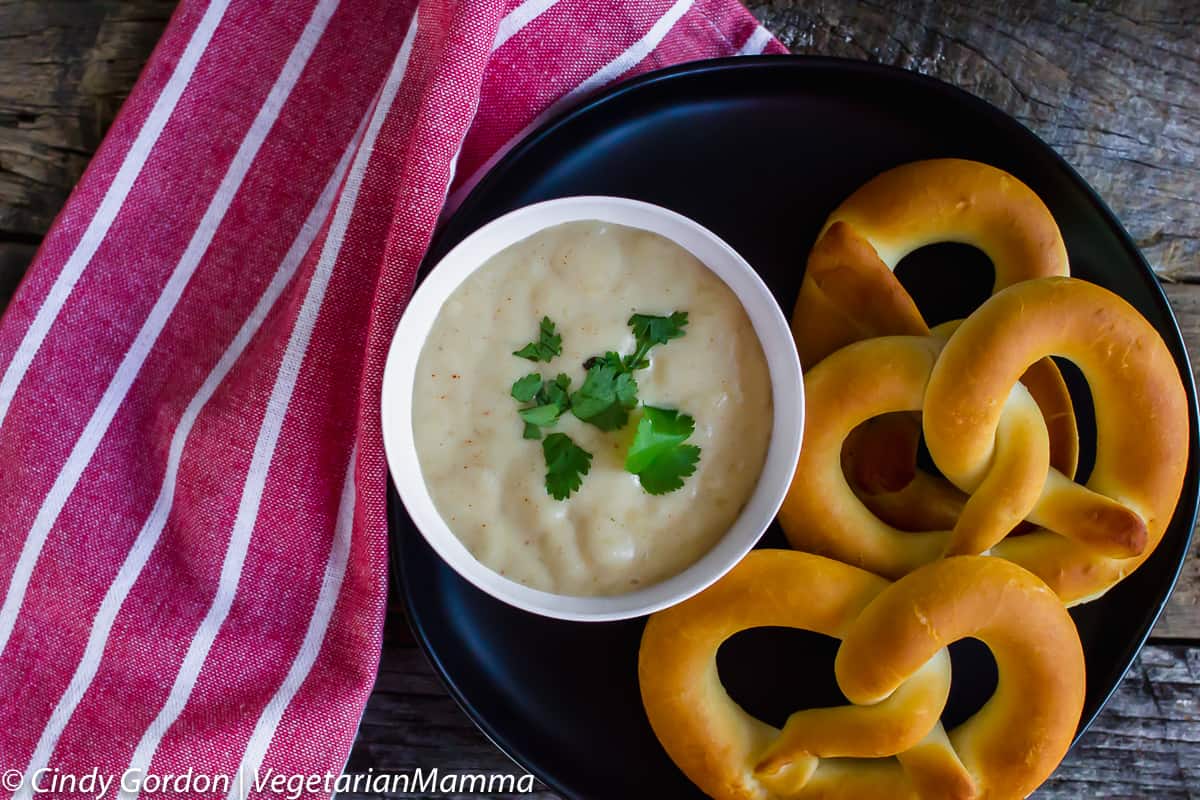 Amazing Gluten-Free Pretzels
For the soft gluten-free pretzels, I used a brand that I found at a local grocer. The brand is called Tanya's Gluten-Free Kitchen.
I found them in the freezer section. Even my kiddo that CAN have gluten loved these! I will be getting those again!
Keep in mind that these are just the ones that I found, but there are other ones out there as well! Just do your research and see what your local store has to offer.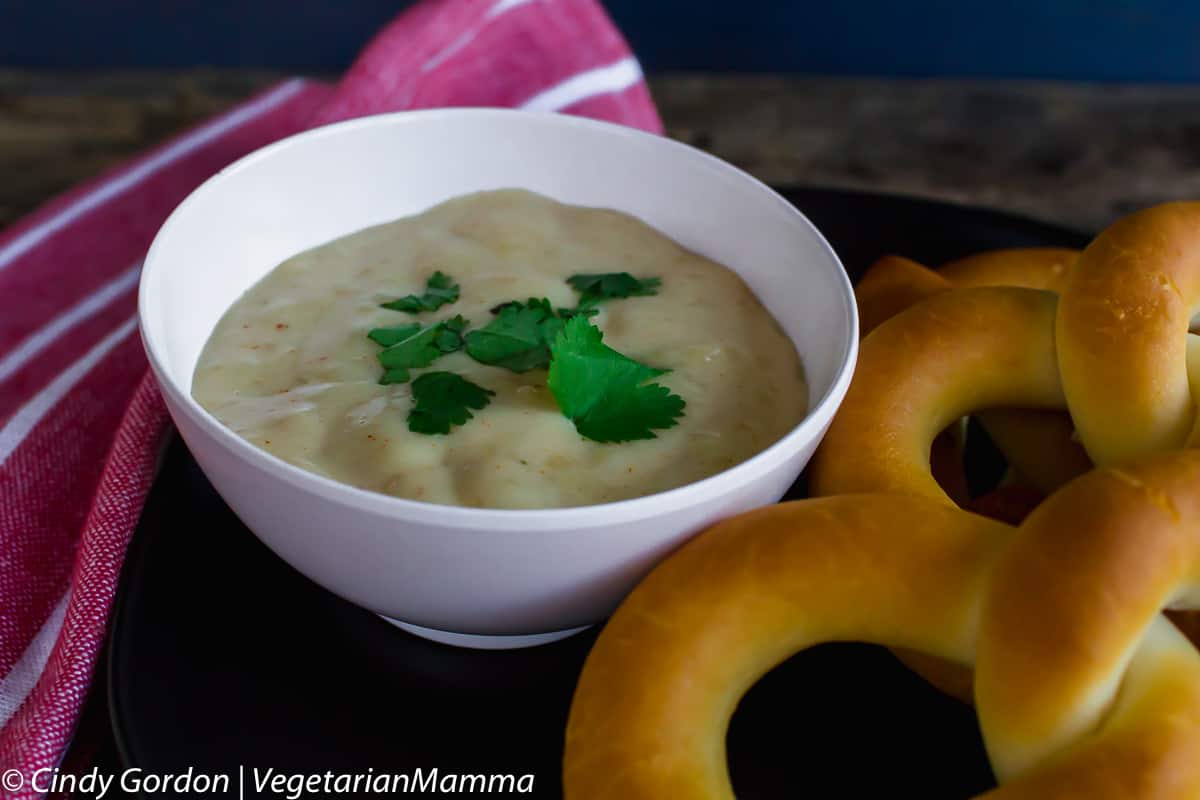 Ideas for serving up Gluten-Free Beer Cheese Sauce
In my mind, this cheese sauce is super hearty and makes me think of the colder weather. I love the idea of having a bowl full of it, snuggled up in front of the fireplace.
For others, it could mean one other thing…Football. Yes, football season and this cheese sauce recipe go hand in hand as well. Perfect for tailgating, it'll be a hit by all the football fans out there!
And can you blame them? Sauce and dipping food items are the perfect tailgate food!
pin for later: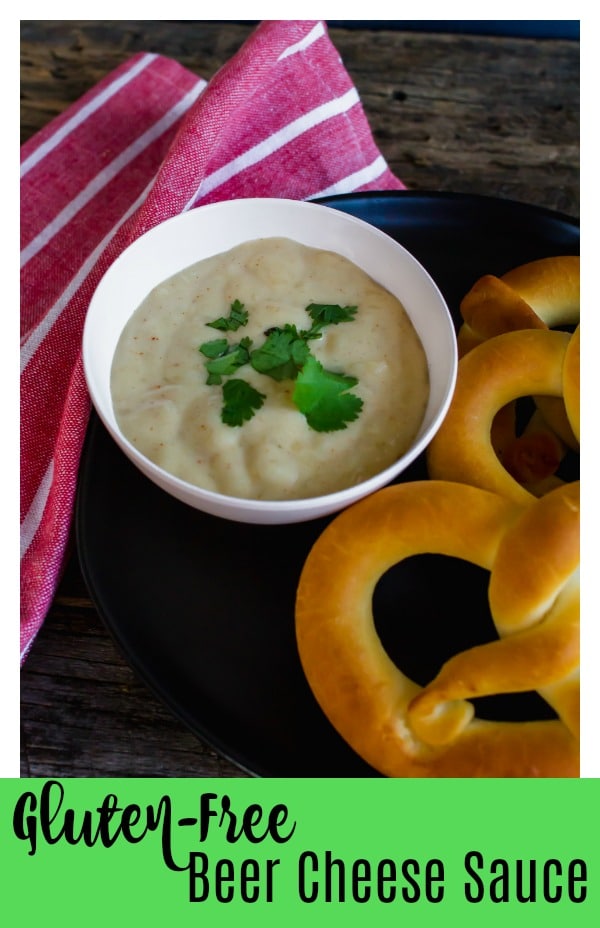 Do you have a love for cheese and beer as well? I'd love to hear your thoughts on this recipe!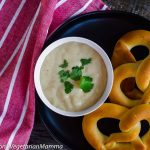 Print Recipe
Insanely delicious Gluten Free Beer Cheese Sauce
Insanely delicious gluten free beer cheese sauce that will change your snacking habits forever! If you love sharp cheddar and you love beer, this Beer Cheese Dipping sauce is for you!
Ingredients
2

T

butter

1/2

cup

gluten-free beer

3/4

cup

milk

divided

1/4

t

garlic salt

1/2

t

cayenne pepper

optional

2

cups

shredded extra sharp cheddar

1

cup

shredded gouda cheese
Instructions
Take a medium sized skillet and melt the butter. Slowly whisk in your gluten-free flour. Remove the skillet from the heat.

Add 1/4 cup of milk at a time. Whisking until smooth and well combined, then add in the next 1/4 c of milk until all milk is added.

Gently stir in gluten-free beer and garlic salt. If you are feeling spicy add in the cayenne.

Return your skillet to the heat. You want your mixture to get thick and bubbly. Probably about 3 minutes.

Remove the skillet from the heat again. Add in gouda cheese, stir to combine. Then add in the cheddar. Keep stirring to melt.

Serve on the spot! YUM!
Notes
This sauce does reheat, but it is not as smooth the next day.
Looking for other allergy-friendly recipes? All of our recipes are nut-free and gluten-free. We also have vegan recipes too!
Let's talk! Leave me a comment below telling me if you are a sharp cheese lover!