This Gluten Free Brownie Trifle is easy to construct and tastes great! It is perfect for any celebration, especially patriotic ones!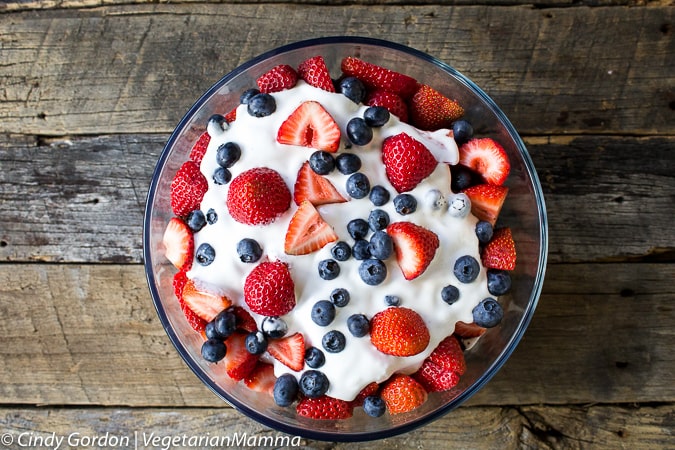 Not only is this Gluten Free Brownie Trifle one of the most delicious allergy-friendly desserts you will eat but its also the World's MOST Easy-To-Make Dessert!
I kid you not! Oh and if this dessert is around longer then the day you made it…NO problem! This dessert stays good in the fridge for two days! BONUS!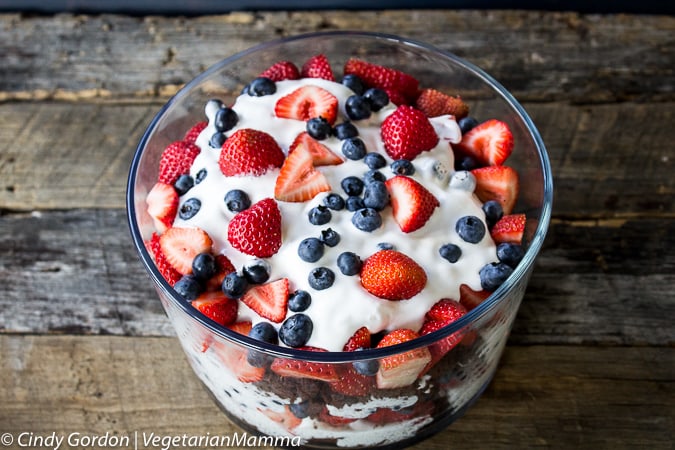 So this delicious bowl of goodness, otherwise known as my Gluten Free Brownie Trifle has 4 main ingredients. Yes, I said four.
Say what? That's not very many ingredients.
We are talking about:
Brownies
Whip
Blueberries
Strawberries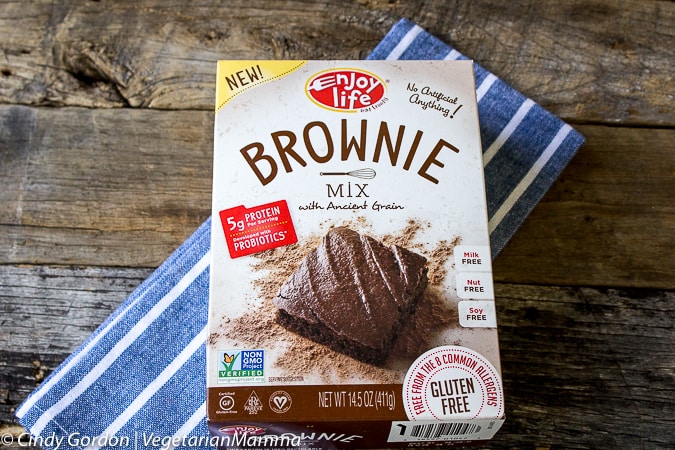 For our brownie base, we used Enjoy Life Foods Brownie Mix. The brownies contain 5 grams of plant based protein in each serving.
Of course the mixes are TOP8 allergen free (just like all Enjoy Life Foods Products) they are also verified nonGMO AND certified gluten-free.
You might remember that we have used this in our recipes in the past.  Our Brownie Bombs are delicious and allergy-friendly as well! Or maybe Gluten Free Fudgy Brownies, Campfire Brownies or Brownie Fruit Pizza is more your thing!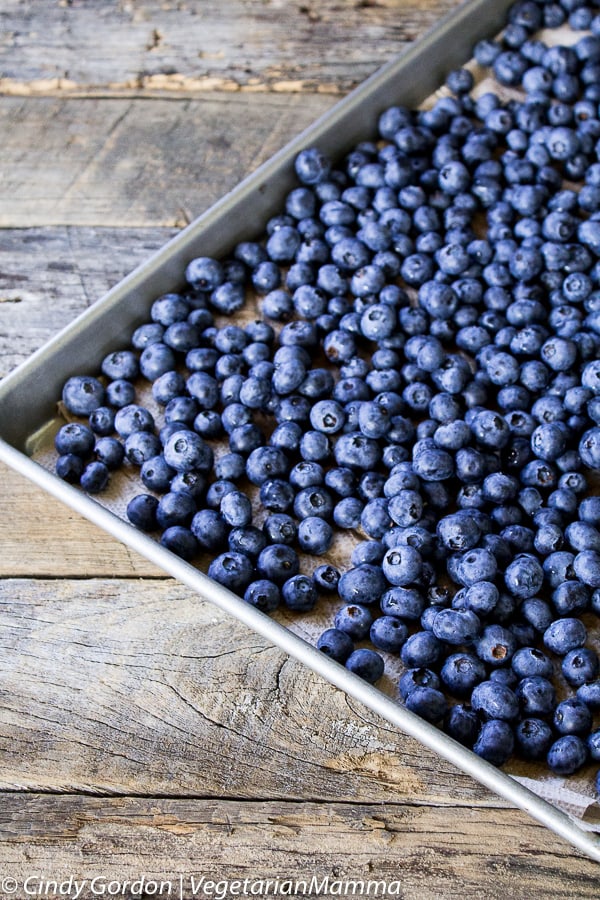 There is just something about the beautiful scent and taste of fresh fruit when you pair it with a sweet treat like brownies!
I guess it kinda evens it out, right?  Fruit…Dessert…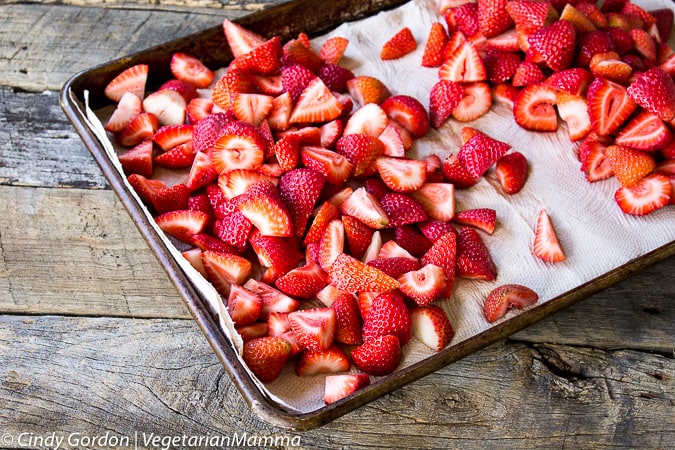 You can make this Gluten Free Brownie Trifle any time of the year but it works perfectly for patriotic holidays such as Memorial Day, 4th of July and Labor Day!
Berries are usually easy to find and delicious at those times of the year too!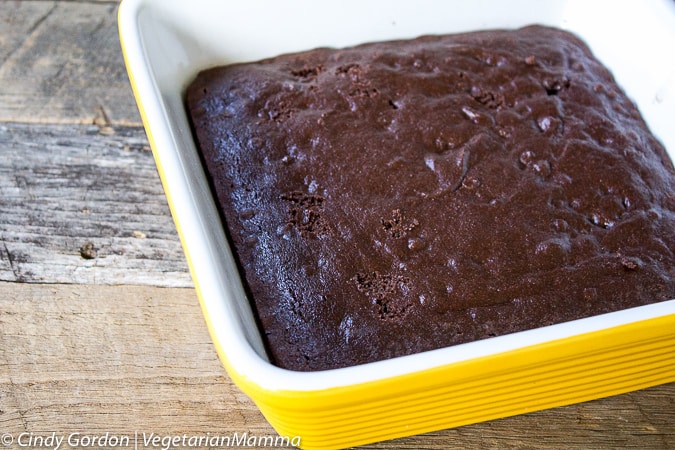 The first step is baking the brownie, per the directions on the box. Then you let it cool.
This is probably the hardest part.  Letting the brownie cool without sneaking too many bites!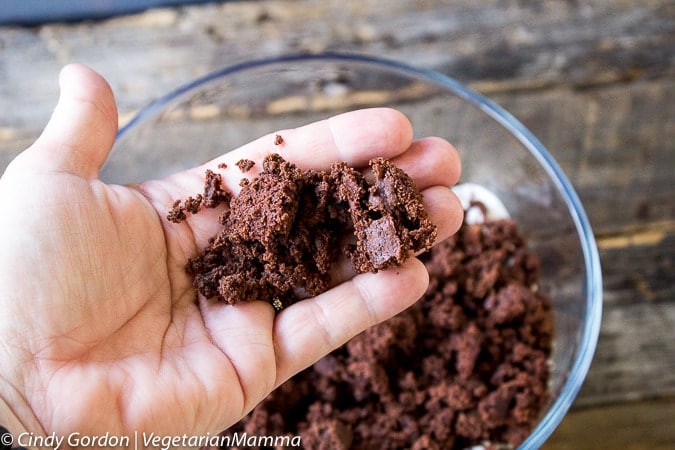 After your brownie cools, you are going to crumble it with your hand.  You want to make it into bite size pieces!
Then you are going to start to layer your Trifle Bowl. Now if you don't have one that is totally fine. Just use any bowl! It will taste the same!
Wondering about the size of my Trifle bowl? It is very similar in size to this one on Amazon (affiliate link).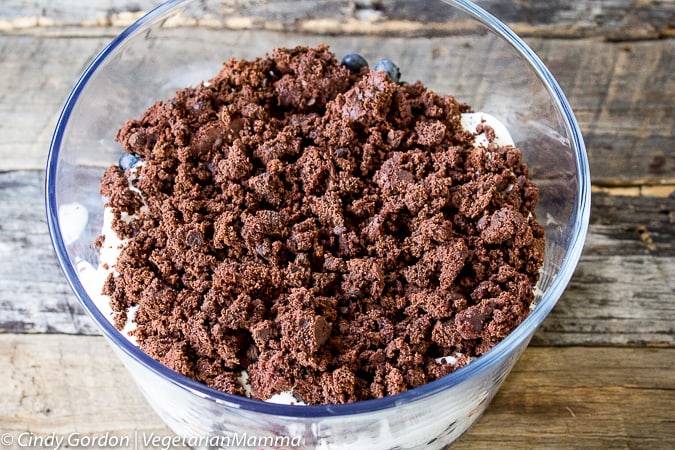 So you are going to layer:
crumbled brownie
whip
fruits
whip
and repeat
If you want to do a different order…that is totally fine. This is easy.
Kids want to help? Take that extra help in the kitchen! They will love helping! I can get messy! 🙂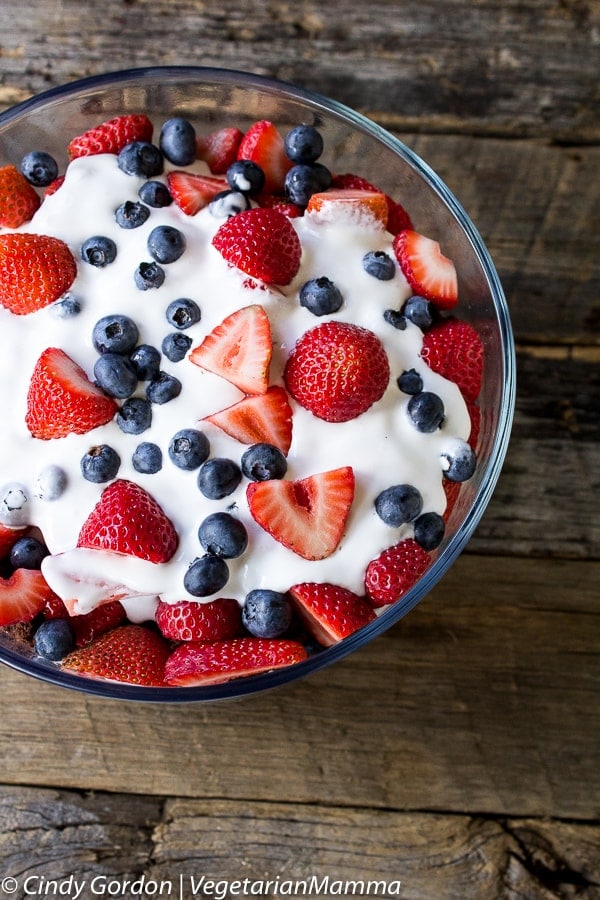 That's it! I put mine in the fridge for 30 minutes to help it settle. Honestly, you can eat it right away if you'd like.
I dare you not to eat the entire thing in one day. I mean it is a lot for one person, but I can be done! Just kidding, well kinda! 🙂

Gluten Free Brownie Trifle
Author:
Cindy Gordon (Vegetarian Mamma)
Ingredients
1 box of Enjoy Life Foods Brownie Mix (and ingredients needed: water and oil)
4 c fresh blueberries
4 c fresh strawberries
16 oz of dairy-free whip
Instructions
Bake the brownies per the directions on the box and cool.
Once cool crumble brownie with hands into bite size pieces.
Layer ingredients into Trifle bowl as such: brownies, whip, fruit, whip and repeat until bowl is full or you run out of ingredients.
Chill for 30 minutes.
ENJOY!
See I told you that was easy!  Have left over ingredients? That's okay? Save the fruit to snack on for later! Or make some fruit/brownie kabobs for the kids!
Thank you to Enjoy Life Foods for sponsoring this post! We hope that you have enjoyed it!
---
Let's talk! Leave me a comment telling me if you've ever made a Trifle? The best part of it, is that it doesn't have to be perfect and beautiful, it always tastes good! What other fruits would you add?