Gluten Free Fudgy Brownies are the perfect sweet treat for your family. Invite your friends over too, this easy to make dessert is allergy-friendly too!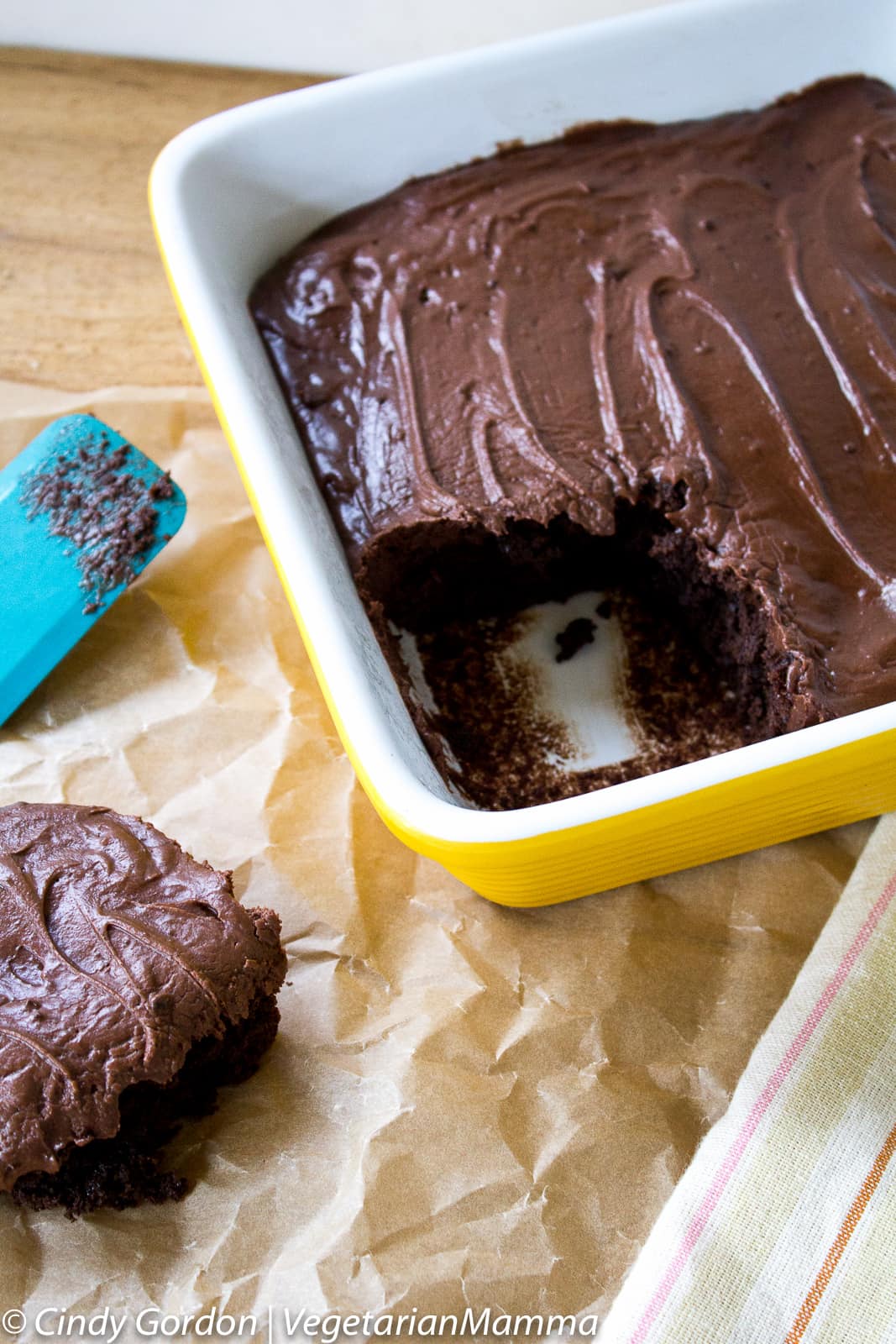 We are always looking for a sweet treat around here! There are only a few things that we need:
It needs to be sweet.
It needs to be gluten-free and almond-free.
It needs to be easy!
Well, guess what? This recipe checks ALL those boxes PLUS more!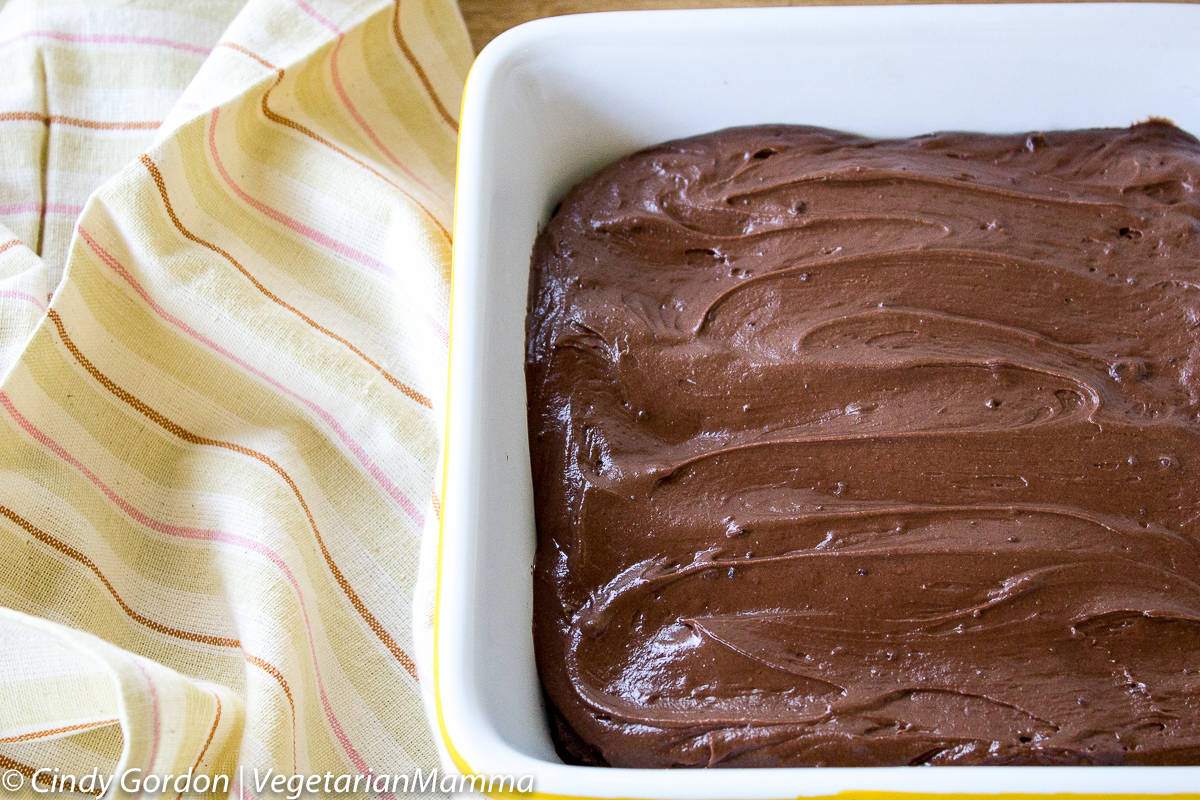 These Gluten Free Fudgy Brownies are more than just your basic brownies.  These gluten-free brownies are kicked up a notch with the fudgy frosting!
This dessert stores well in the fridge, but I bet you won't have to worry about that. It will be gone in a flash!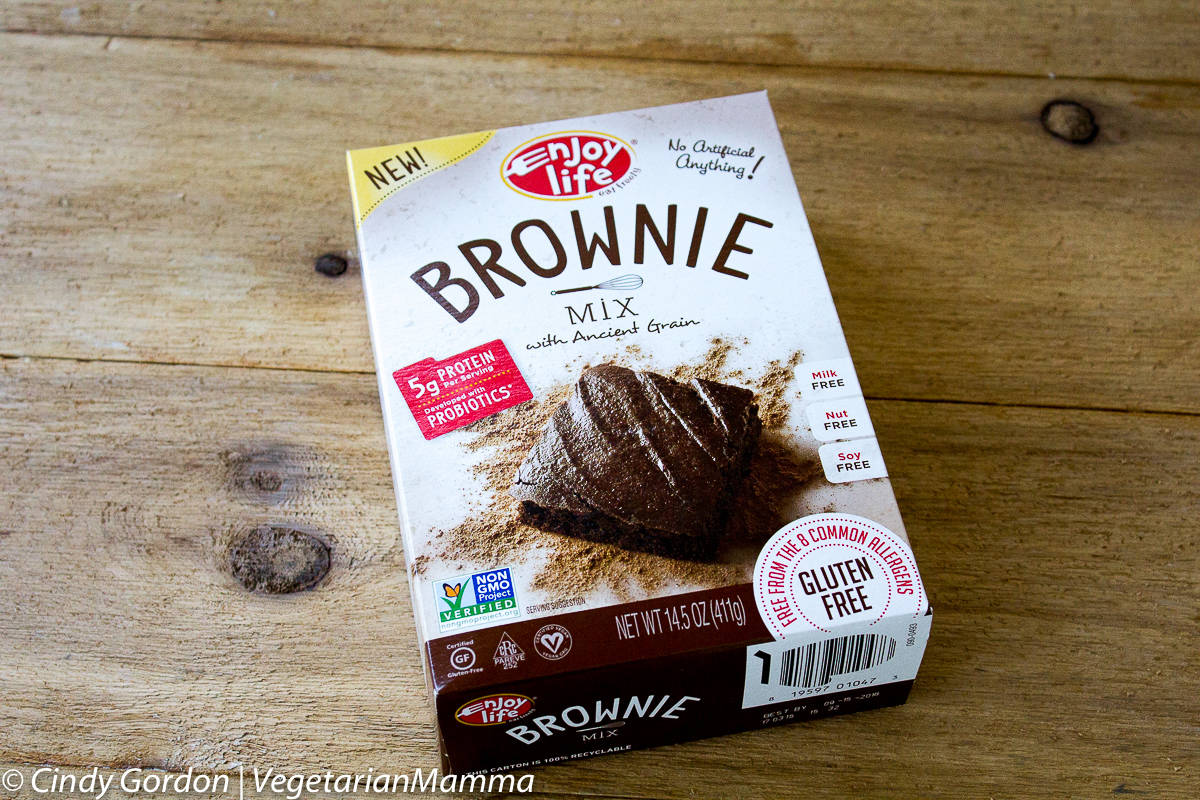 For our brownie base, we used Enjoy Life Foods Brownie Mix. The brownies contain 5 grams of plant based protein in each serving.
Of course the mixes are TOP8 allergen free (just like all Enjoy Life Foods Products) they are also verified nonGMO AND certified gluten-free.
You might remember that we have used this in our recipes in the past.  Our Brownie Bombs are delicious and allergy-friendly as well! Or maybe Campfire Brownies or Brownie Fruit Pizza is more your thing!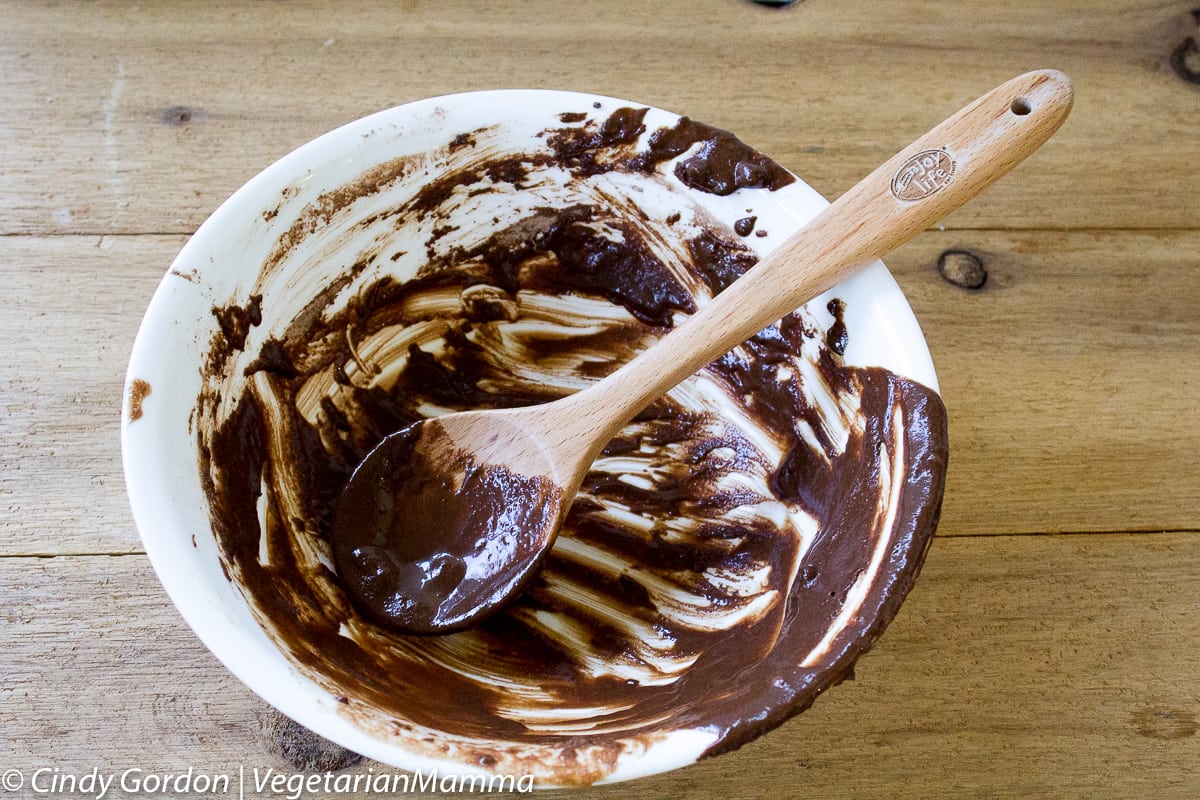 These brownies are SO easy to make, you can even make them on vacation! You might have seen our social media posts last week! We loved making these on vacation!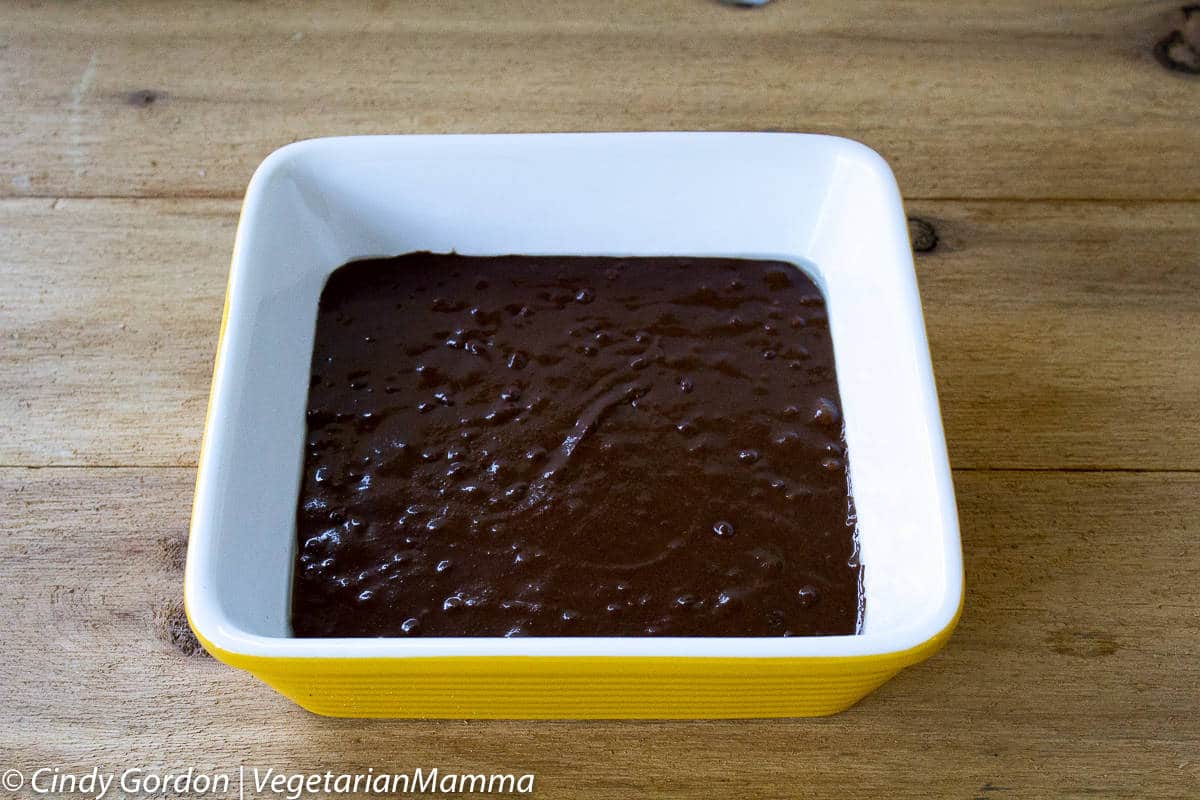 Even before going into the oven this brownie mix has such a deep chocolately color!  Remember you CAN lick the spoon and the bowl!
This mix has NO eggs!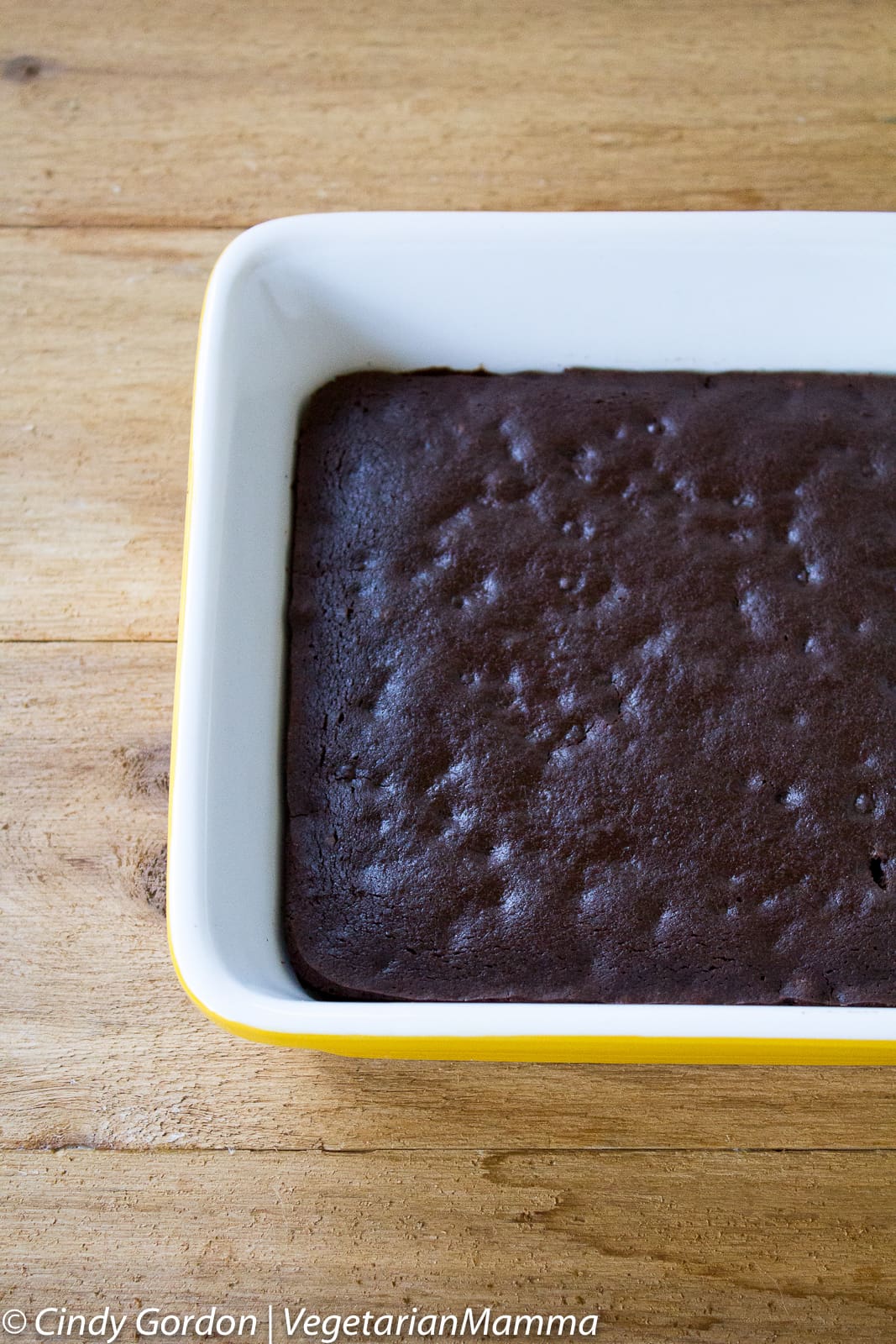 Once the brownies are baked, they need to color completely before adding the fudgy frosting!  These Gluten Free Fudgy Brownies are coming together!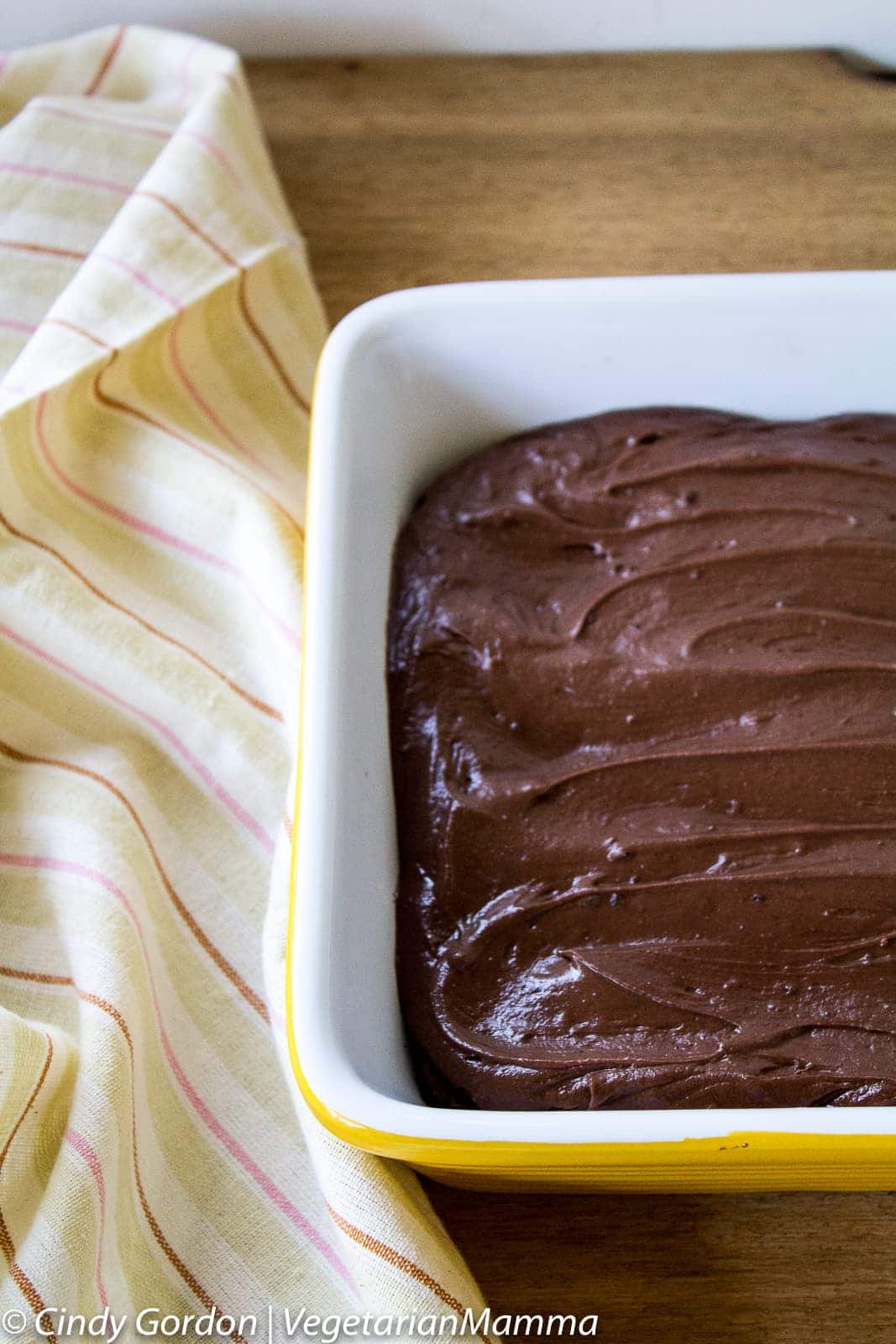 The kids had a hard time waiting for the brownies to cool so we could get the fudgy frosting on there! But once we did, it was GAME ON!
The kids dug in and LOVED each bite! I think you will too!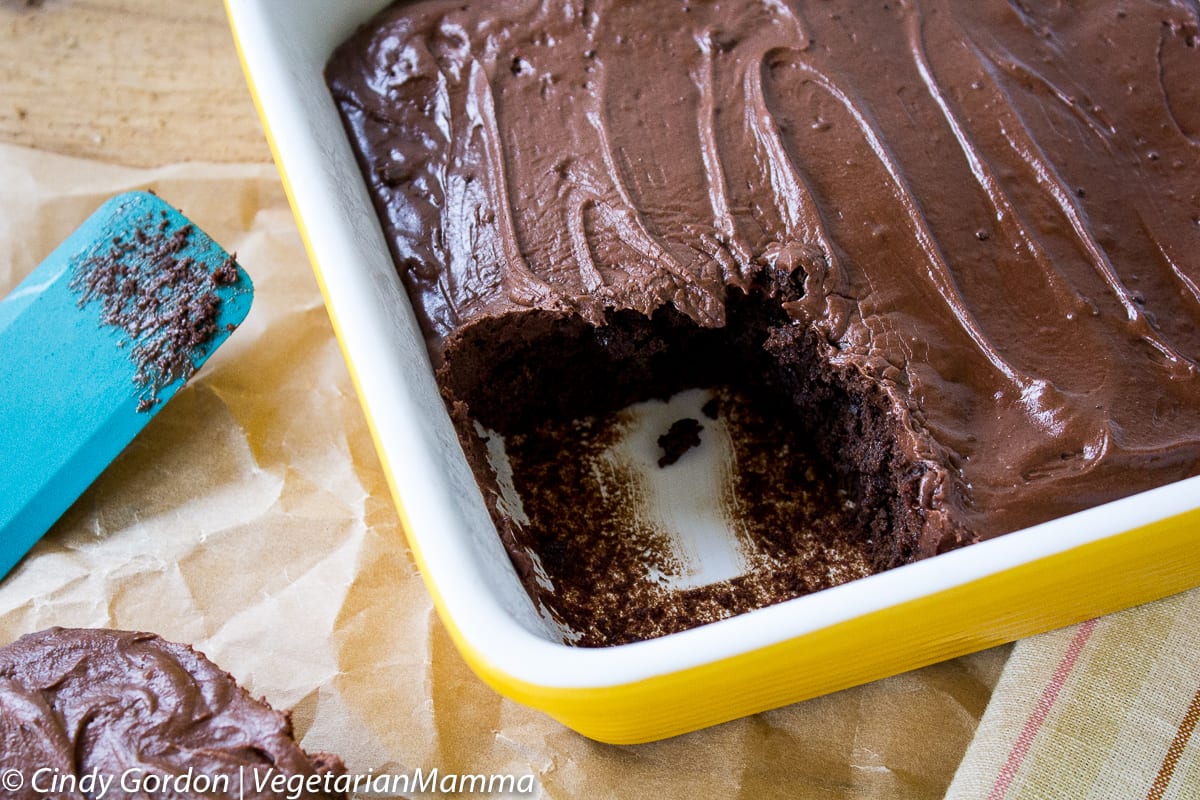 I thought you might be ready for a bite! 🙂
Have a total sweet tooth? Check out this Earl Grey Ice Cream by Fearless Dining, it would be a great compliment to these brownies!
Let's check out just how easy this Gluten Free Fudgy Brownies recipe is!

Gluten Free Fudgy Brownies
Author:
Cindy Gordon (Vegetarian Mamma)
Ingredients
1 box of Enjoy Life Foods Brownie Mix
2 T oil
¾ water
6 T dairy-free butter, softened
1 oz dairy-free Enjoy Life Foods chocolate chips
3 T cocoa
2½ c powdered sugar
3 T dairy-free milk
2 T light corn syrup
Instructions
Prepare the brownie mix per the directions on the box, using the oil and water.
Let brownies cool to touch.
To prepare the fudgy frosting, use an electric mixer.
In the mixer bowl combine the remaining ingredients and blend until fluffy and smooth.
Top the cooled brownies with the frosting.
Chill the fudgy brownies for 30 minutes and then serve.
ENJOY!
See I told you it was easy! Now it is time to enjoy a piece!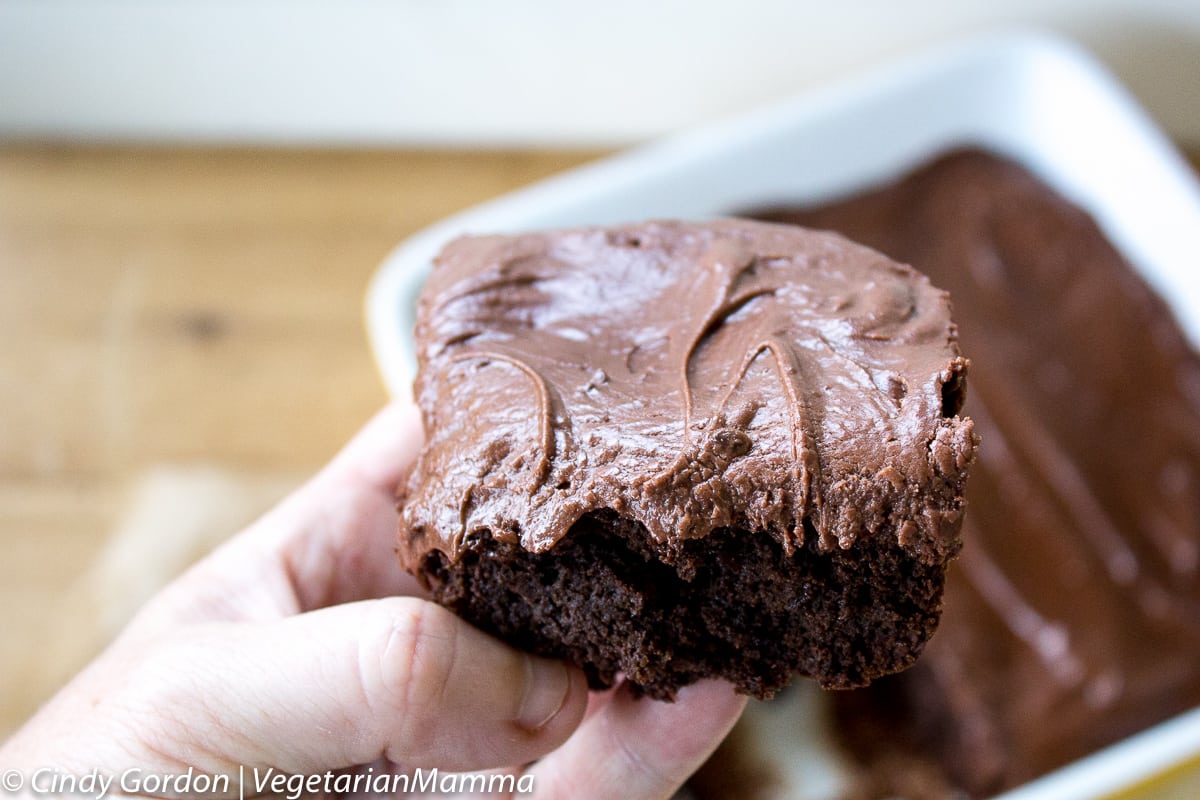 Looking for other allergy-friendly recipes? All our recipes are nut-free and gluten-free. We also have vegan recipes too!
---
Thank you to Enjoy Life Foods for sponsoring this post! We LOVE your products!
Let's talk! Leave me a comment telling me if you love brownies! Are you a plain brownie lover or do you like extra chocolate and fudge on yours?