Gluten Free Madeleines with Rosemary and Parmesan
Gluten Free Madeleines with rosemary and parmesan are a delicious and savory golden brown mini sponge cake treat! These dainty shell shaped cakes are perfect for afternoon tea.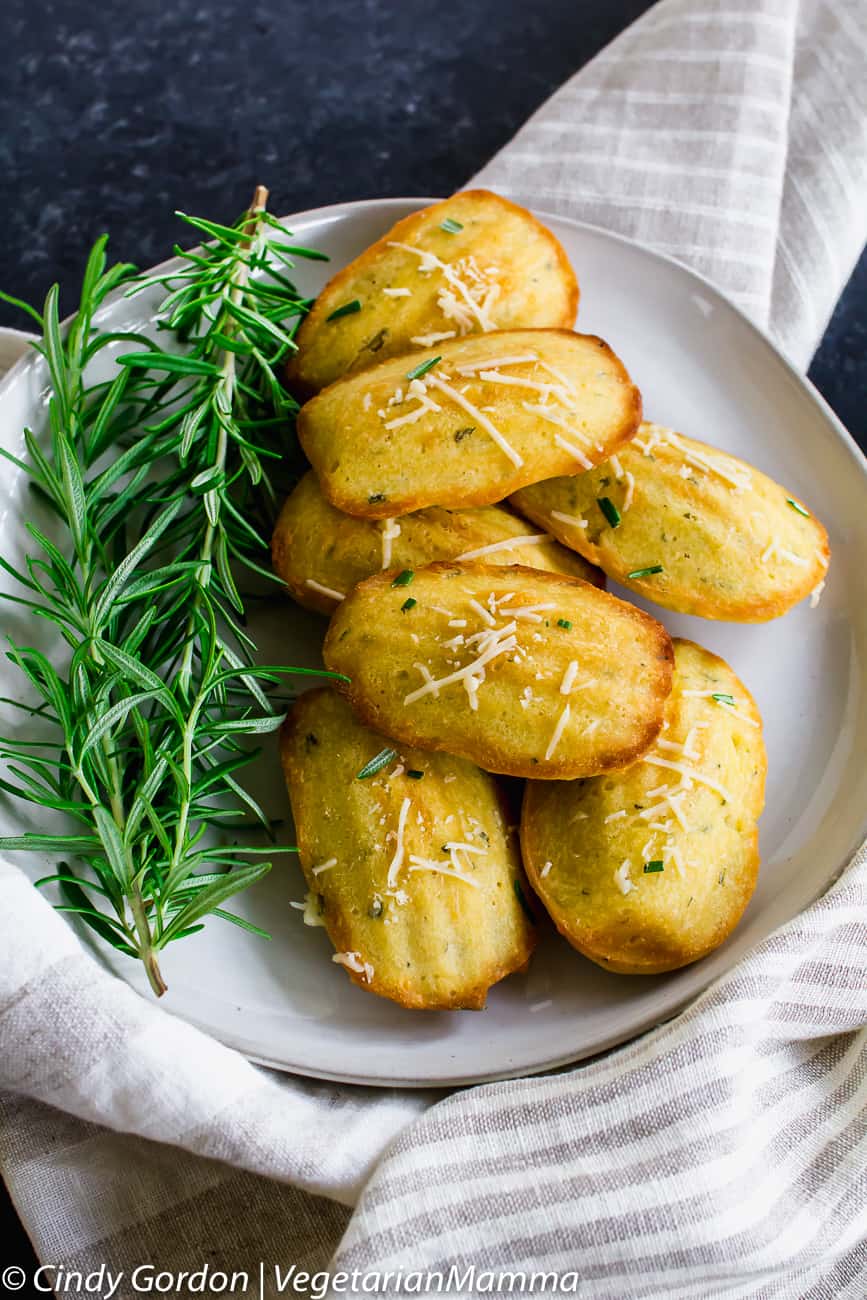 This post is sponsored by RYZE.
Madeleines are actually a treat that I hadn't had before moving into the gluten-free lifestyle! I've had the great experience of visiting many gluten-free bakeries around the US and have sampled several!
I wanted to try my hand at some gluten free madeleines so I could enjoy the wonderful taste at home!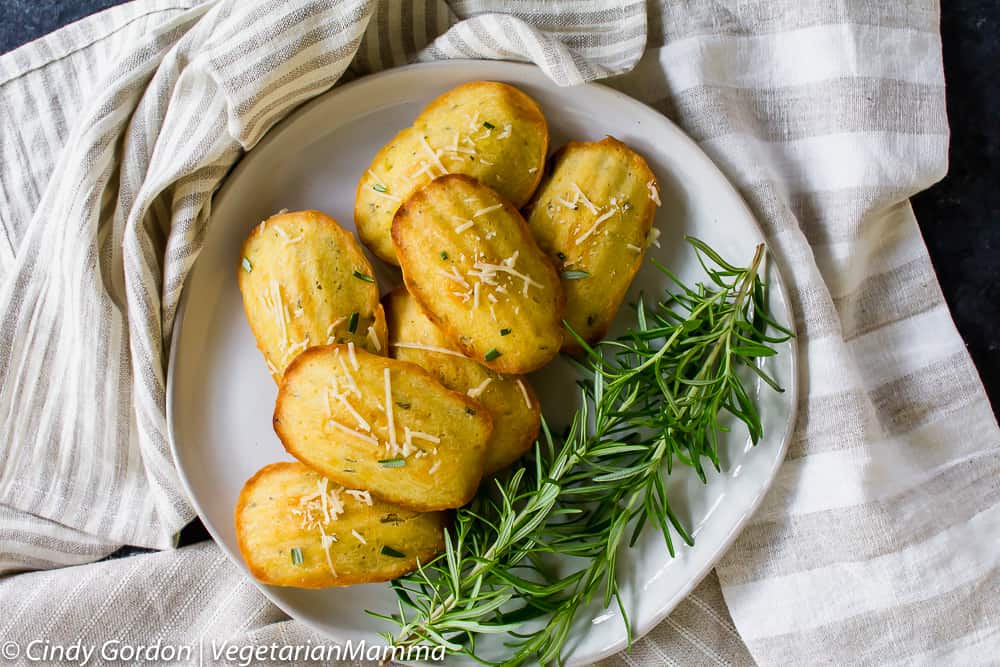 What are Madeleines?
Madeleines are actually small sponge cakes. You might recognize them by their shell shape or imprint. They are traditionally baked in molded pans with a shell like shape. Most people think they are cookies but they are actually small sponge cakes.
I got my madeleine pans from Amazon, they were under $12 at the time. (affiliate ad link) So you basically need the pan to get the shape and that is it as far as kitchen equipment goes!
In researching the history it appears that the first madeleine appeared in France.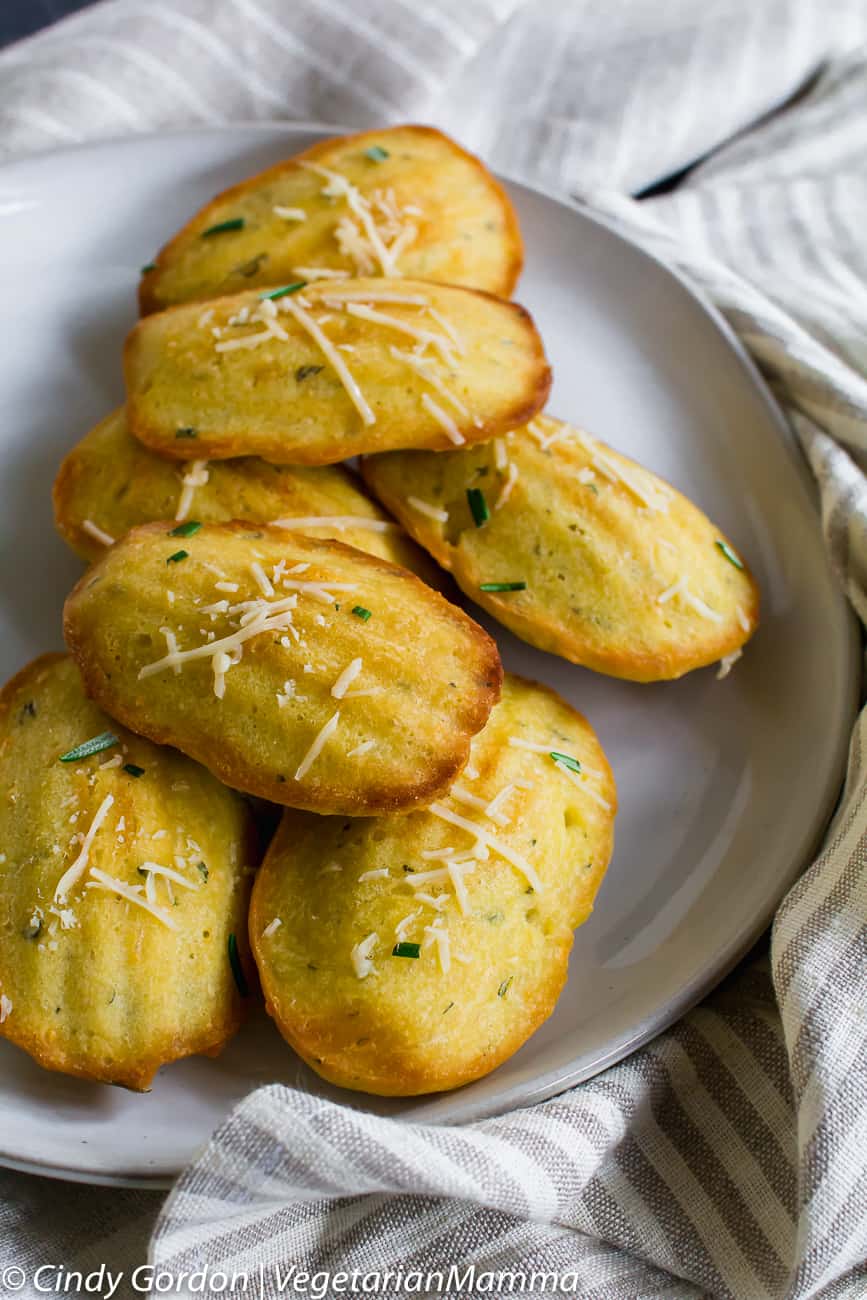 RYZE Gluten Free Flour
I used Ryze Gluten Free Flour Mixture. (affiliate ad link) This is the first time that I have shared a recipe using this flour. I am pretty excited with the results that I've been seeing with this flour! This gluten-free flour mixture was born in Boulder, Colorado (so many good products come from CO!). This mixture works perfectly as a cup for cup sub in most recipes that call for wheat flour.
The flour is certified gluten-free and non GMO project verified. The flour has no gums, no allergens and no refined starches! RYZE offers it's flours in two options: The Yellow Bag and The Blue Bag. The flours are ground slightly different, which gives you an edge when baking different types of recipes. For this recipe, we used The Blue Bag.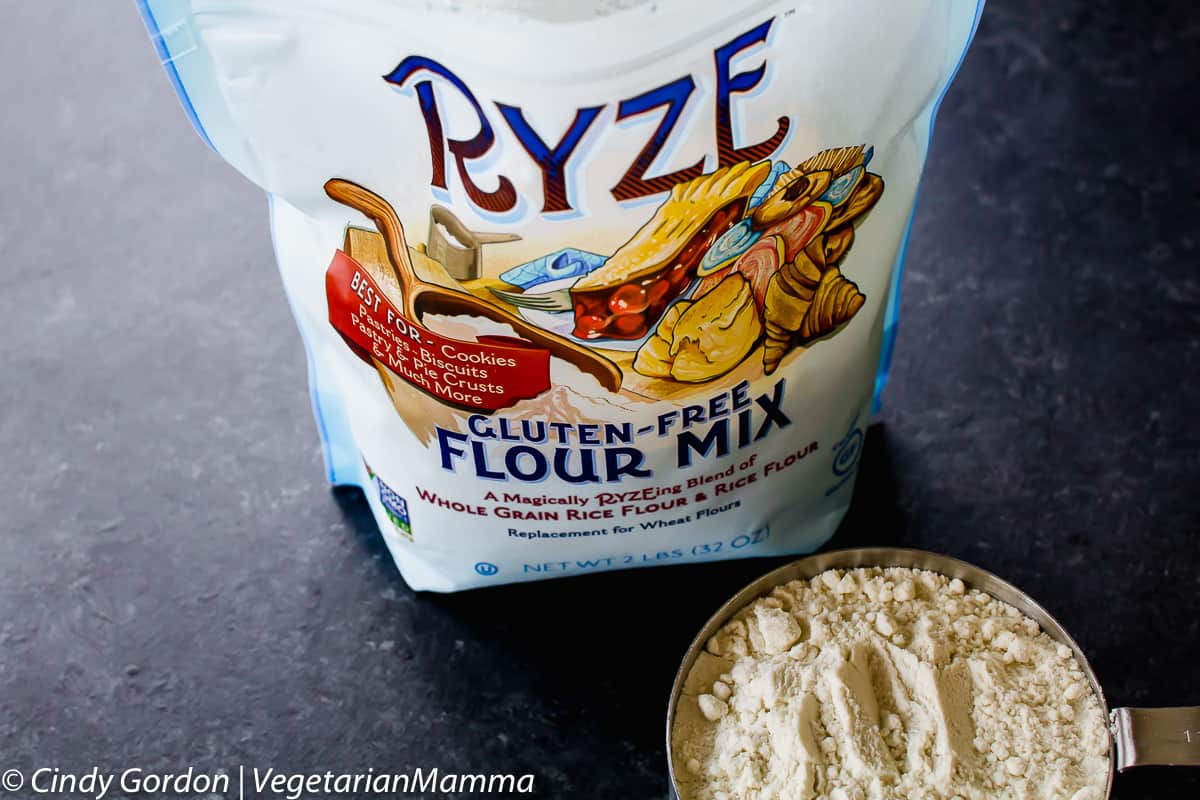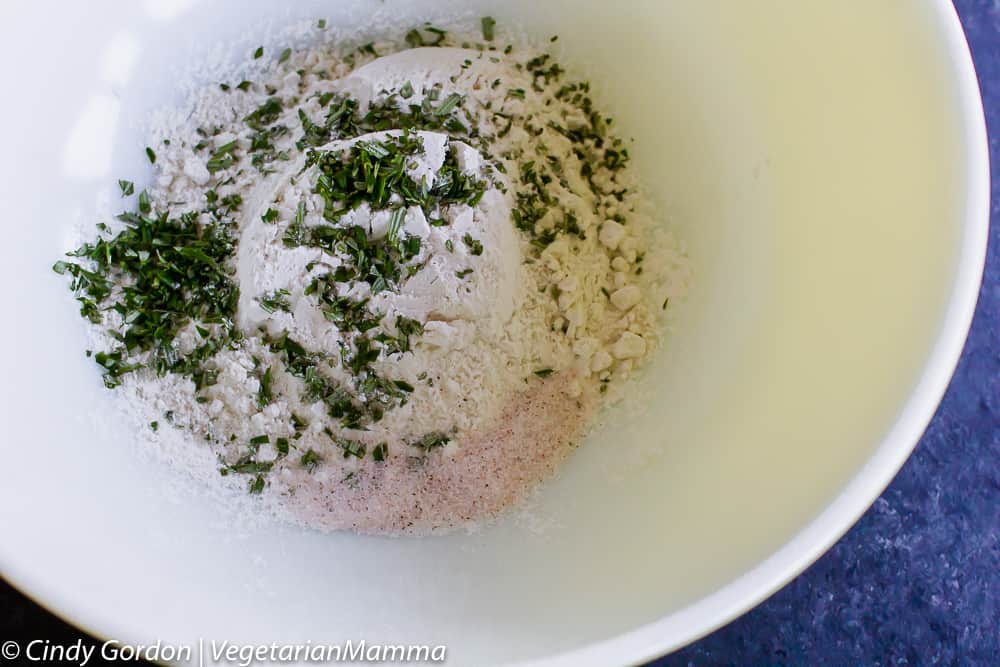 Savory Madeleine
I chose to make this gluten free madeleines recipe a savory one instead of sweet. There are so many great options for sweet baked goods that I wanted to put a savory spin on this recipe.
I chose to pair rosemary and parmesan for these madeleines.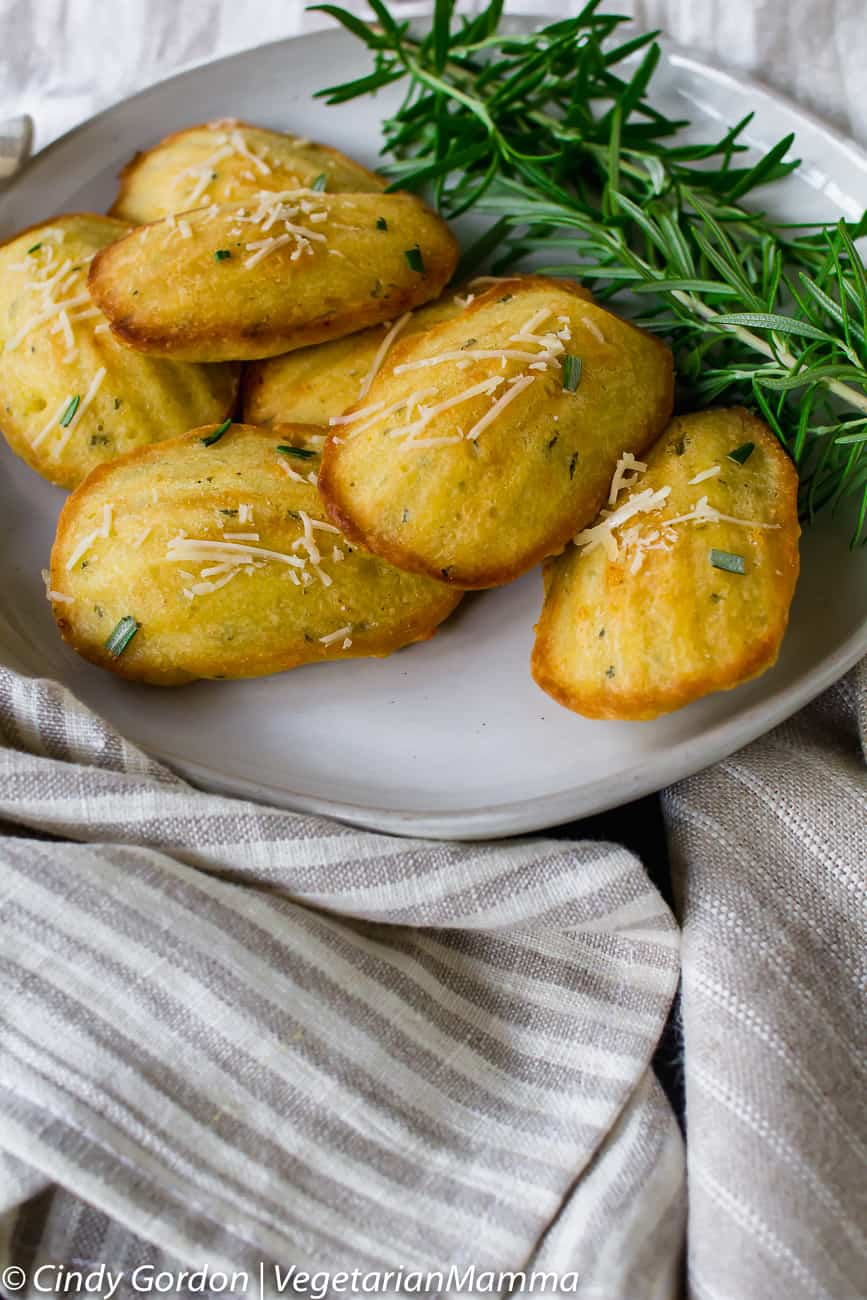 What is rosemary?
Rosemary kind of reminds me of a thicker pine needle. It is a needle like leaf in shape. It is a pretty common herb found in many kitchens. Rosemary can be used in a dried powder form or as fresh leaves. I love to grow fresh rosemary. It is not only beautiful, but smells amazing and is the perfect addition to many recipes.
Rosemary is pretty powerful. It contains vitamins A, C, B6 as well as minerals like magnesium, calcium, copper and iron!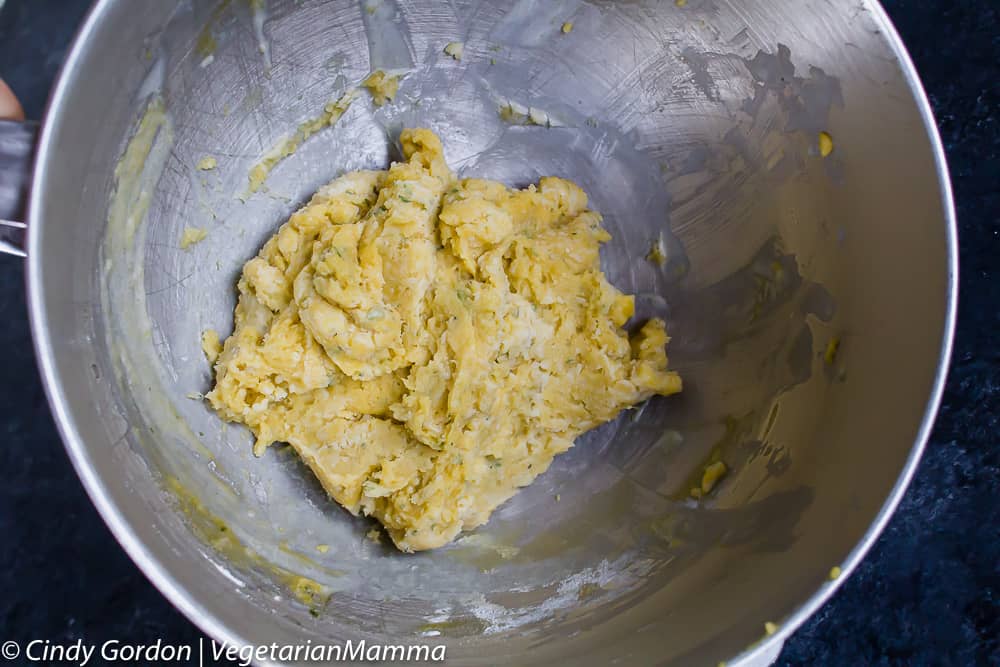 Chilling the batter
This is actually one of the most important steps in the entire recipe. And well, maybe it is also the hardest step too. You need to make sure that you chill the batter before baking!
I know it adds time, but it makes it better I promise! I like to chill mine in a gallon size baggie. Then after an hour, I cut the edge of the bag so I can use it to gently squeeze the dough into the pan!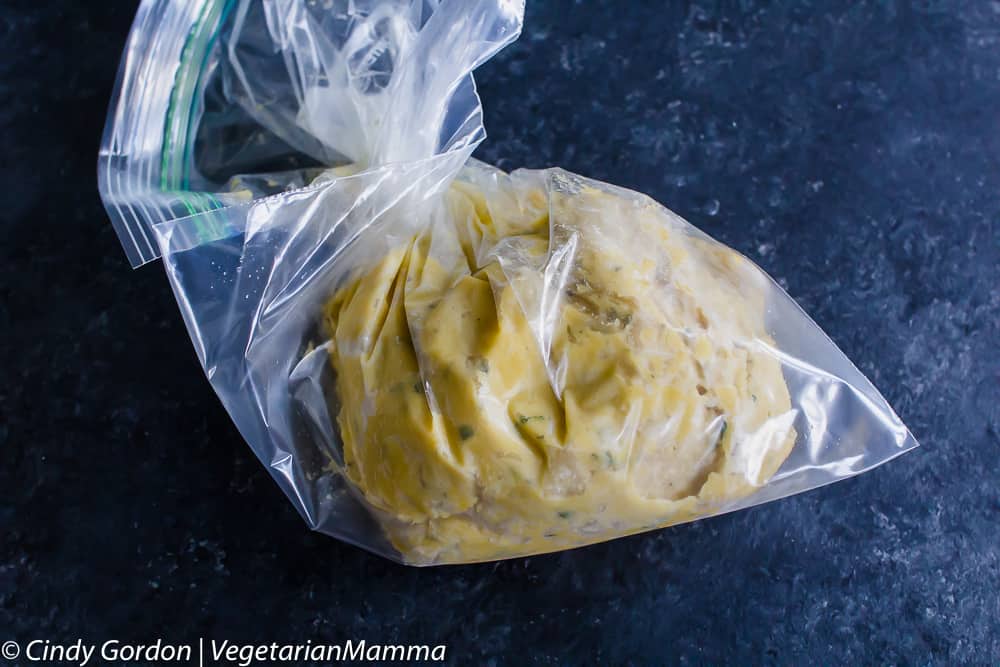 Once your madeleines come out of the oven, you need to gently pop them out of the pan and turn them over. Be gentle, they shouldn't be sticking to the pan. If they are, gently give the pan a bump onto the counter to loosen them.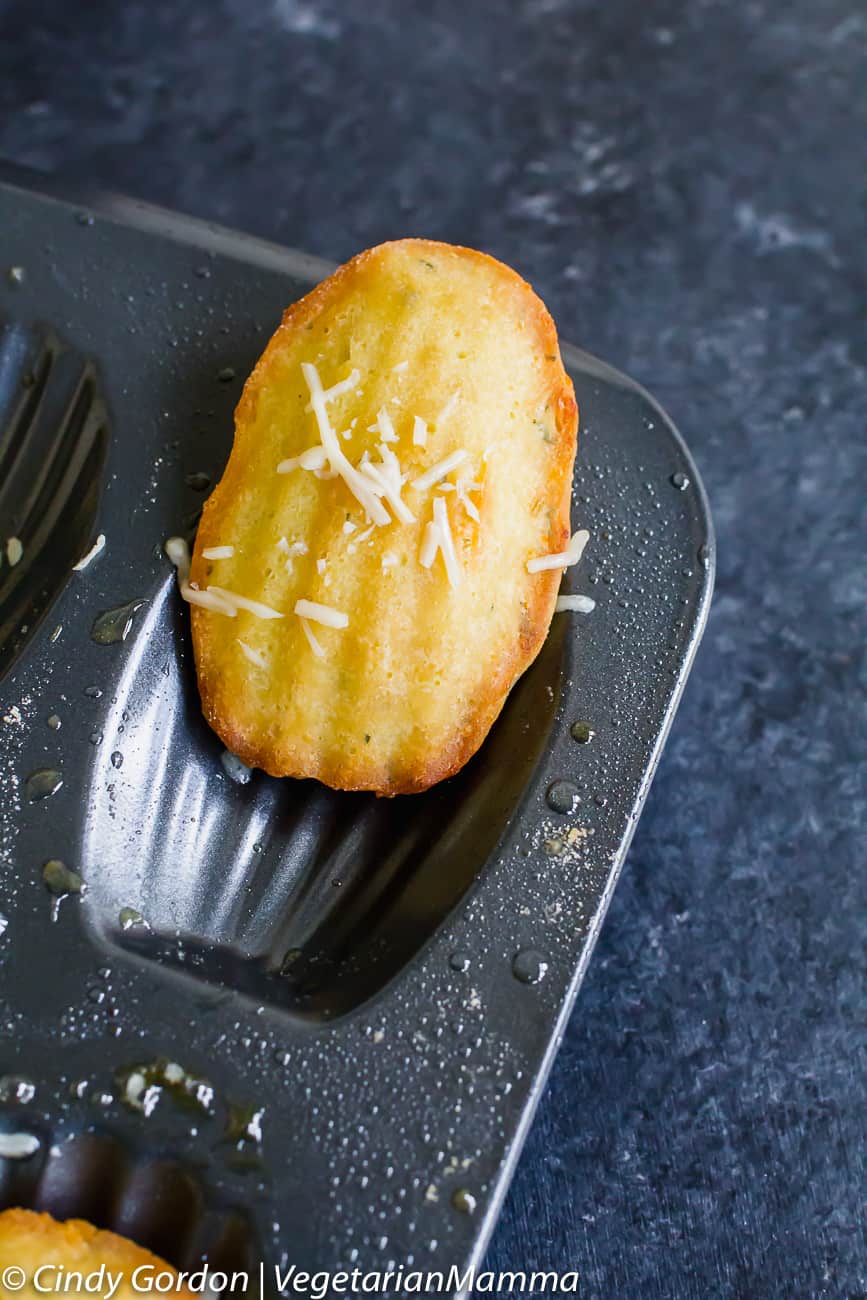 I like to put the madeleines on a cooking rack (affiliate ad link) and place that on top of a lipped cookie sheet. Then, I gently sprinkle with the parmesan. This set up makes for easy clean up!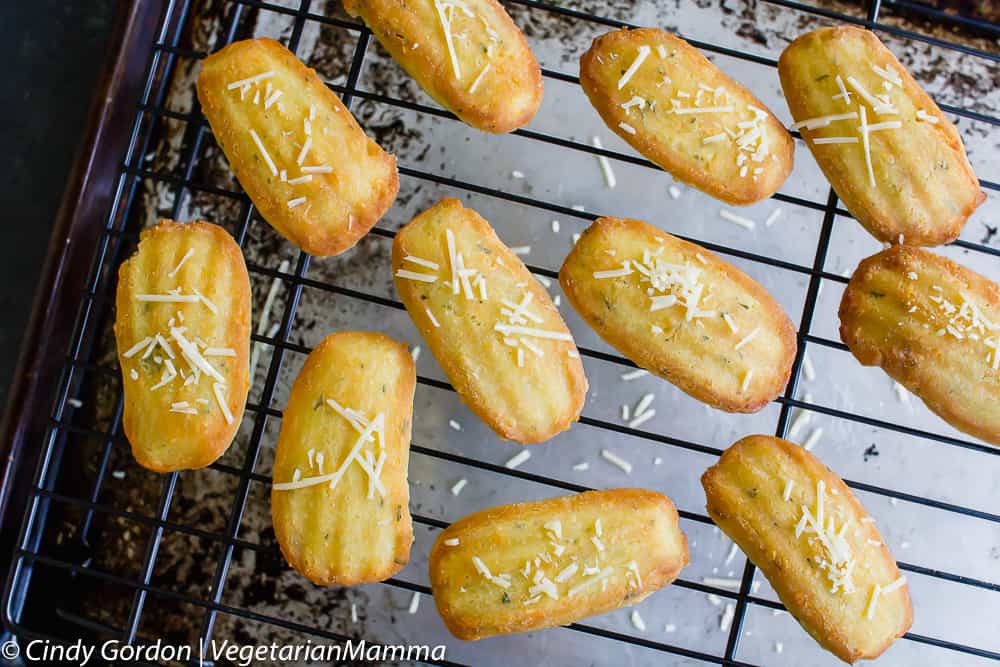 Substitutions
I always get questions about substitutes, but I am unsure about any for this recipe. I haven't tried this with dairy-free products yet, but I'd like to explore that in the future. If you have tried this recipe using dairy-free products, drop me a comment and let me know what your results were!
For best results, I would keep the eggs in this recipe.

Suggestions
It is very important that you lightly oil the Madeleine pan and also lightly flour it. This will help your cakes bake and remove themselves from the pan properly!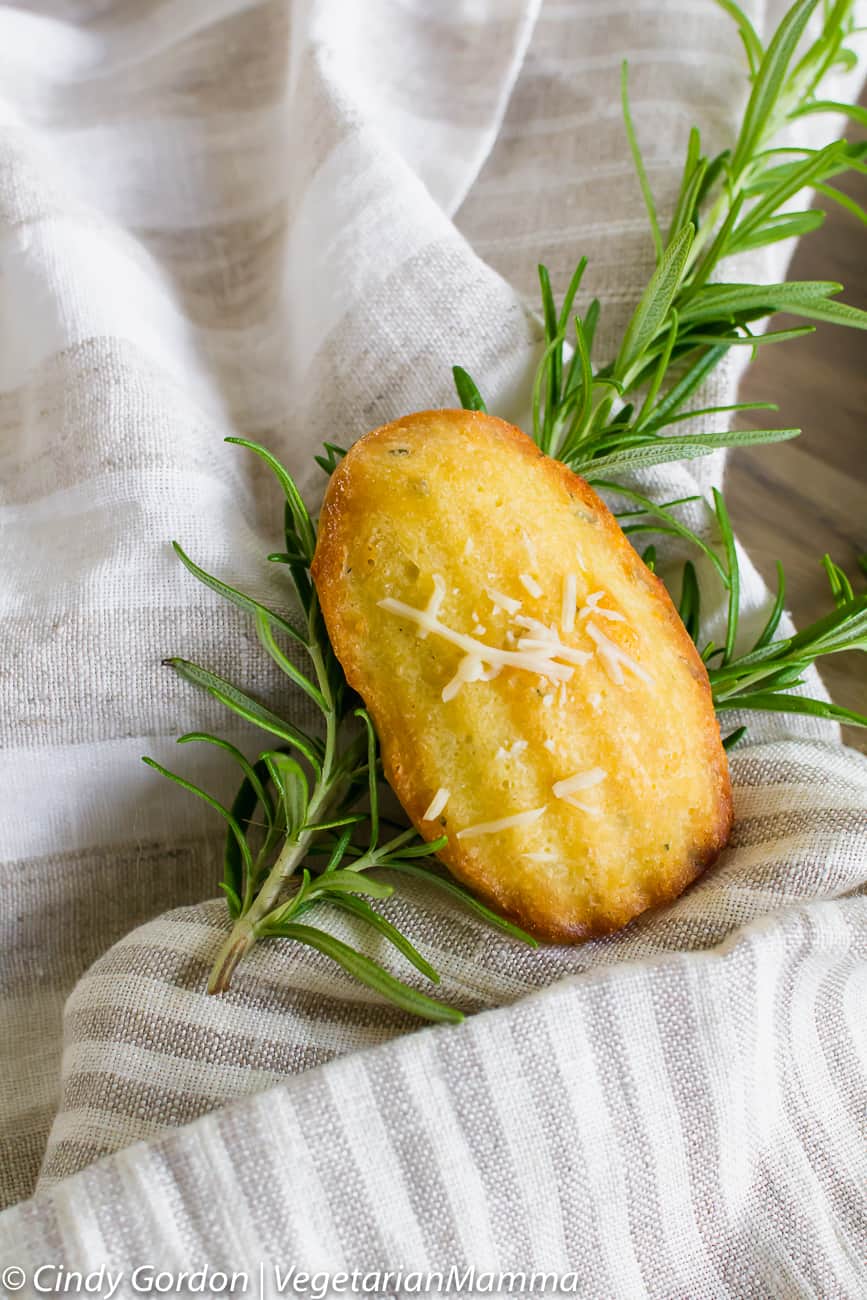 A little help from a friend
As I was photographing and eating these on my back porch, my sweet girl Gia was standing by. She's generally my right hand girl when it comes to recipes.
She's always there if a crumb drops or if I'd need at taste tester…she's always willing 🙂 On this particular day she was almost standing guard as I was shooting these madeleines. I think she is adding "food body guard" to her resume 🙂 Phew, she's adorable!
More Delicious Gluten Free Dessert Recipes

Pin this recipe for later!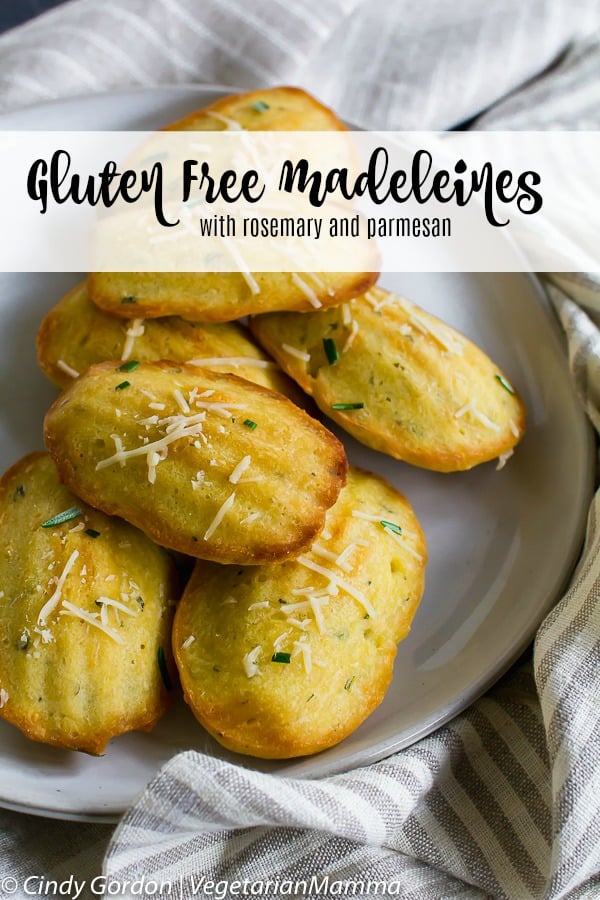 Here is your Gluten Free Madeleine Recipe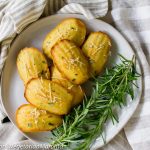 Gluten Free Madeleines with Rosemary and Parmesan
Gluten Free Madeleines with rosemary and parmesan are a delicious and savory golden brown mini sponge cake treat! These dainty shell shaped cakes are perfect for afternoon tea.
Keyword:
gluten free madeleine
Instructions
In a medium sized bowl, combine flour, rosemary and salt. Set bowl aside.

Using an electric mixer, beat eggs until fluffy (3-4 minutes).

Add vinegar and sugar to the egg mixture and mix until well blended. You will notice that the batter starts to fall from the the mixer in long pieces.

Gently, add the flour mixture, parmesan cheese and melted butter. Gently mix until blended, be careful not to over mix.

Pour batter into a gallon sized baggy. Chill in fridge for 1 hour.

Prepare your Madeleine pan by lightly oiling the pan followed by a light flouring of the pan. Set aside.

When time has passed, cut the bottom of the bag corner and use the bag to "pipe" the batter into the prepared Madeleine pan.

Bake for 9 minutes at 400 degrees F. Remove the pan from oven, gently remove the cakes onto a cooling rack. You can top with more parmesan and diced rosemary if you wish!

ENJOY!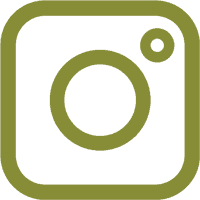 Did you make this recipe?
Be sure to snap a picture and post it to Instagram with the hashtag #VegetarianMamma! I love seeing our recipes being recreated!
That was easy! Drop me a comment below telling me if you have attempted to make madeleines at home? I'd love to know! What flavor combo do you like? Sweet? Savory?