Gluten Free Mushroom Manicotti is a hearty, saucy dinner that your family will enjoy. It is easy to prepare and bakes quickly in the oven!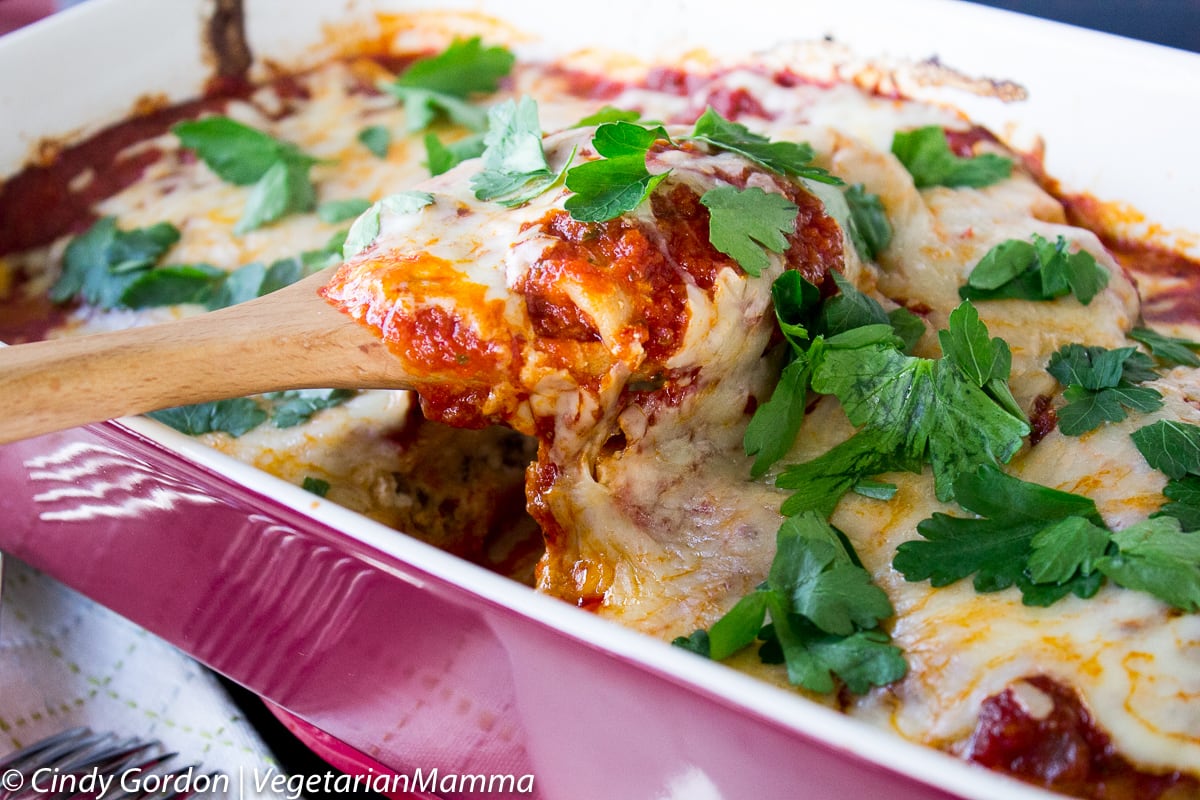 Do you know the history behind manicotti? It actually comes from the word manicotto, which means little sleeve. That makes sense. It is basically like a little sleeve of pasta!
This dish is for YOU if you love:
cheese
pasta sauce
Of course, it is a bonus if you love pasta too. This dish is cheese and pasta sauce heavy. So super delicious!
Are you in so far?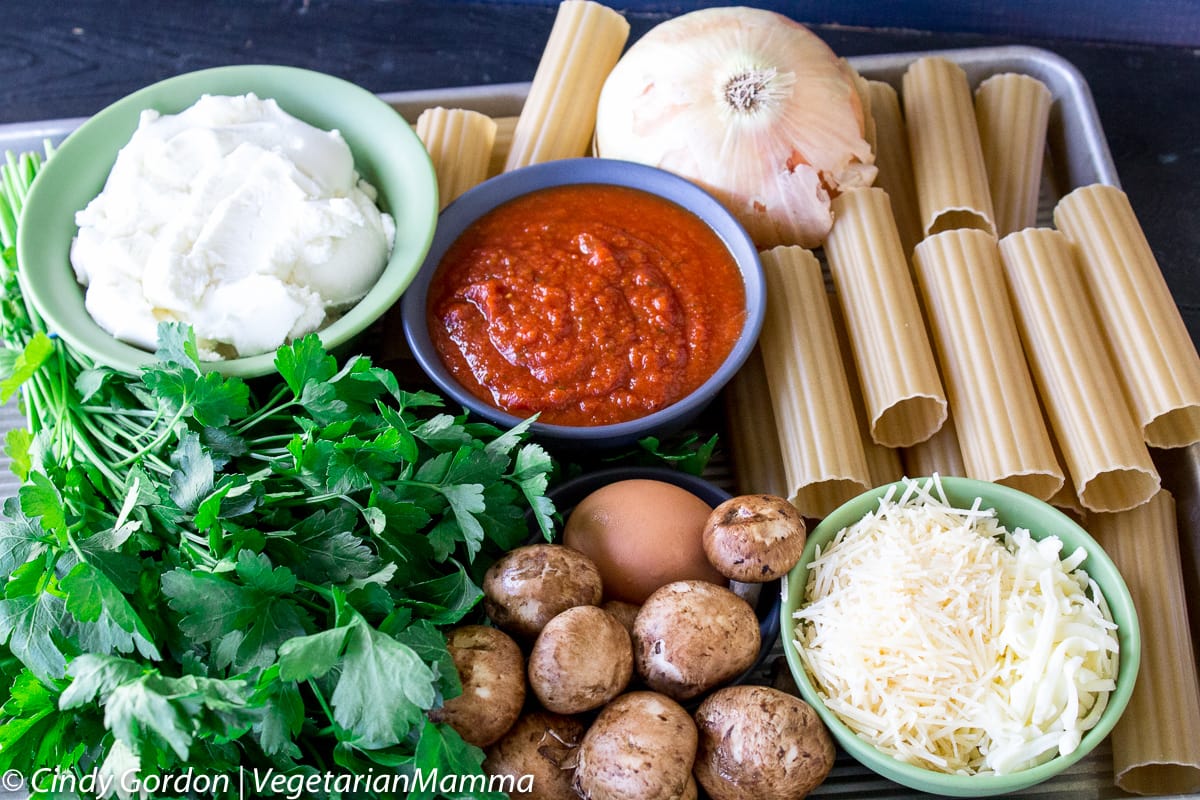 We added some mushrooms to this dish to make it a little more earthy. Mushrooms bring such a deep flavor to dishes! If you love mushrooms, you need to try our Wild Rice Stuffed Mushrooms after you try this Gluten Free Mushroom Manicotti!
These are simple common ingredients coming together to create a robust flavor profile!
Just thinking about this easy gluten free recipe makes me hungry!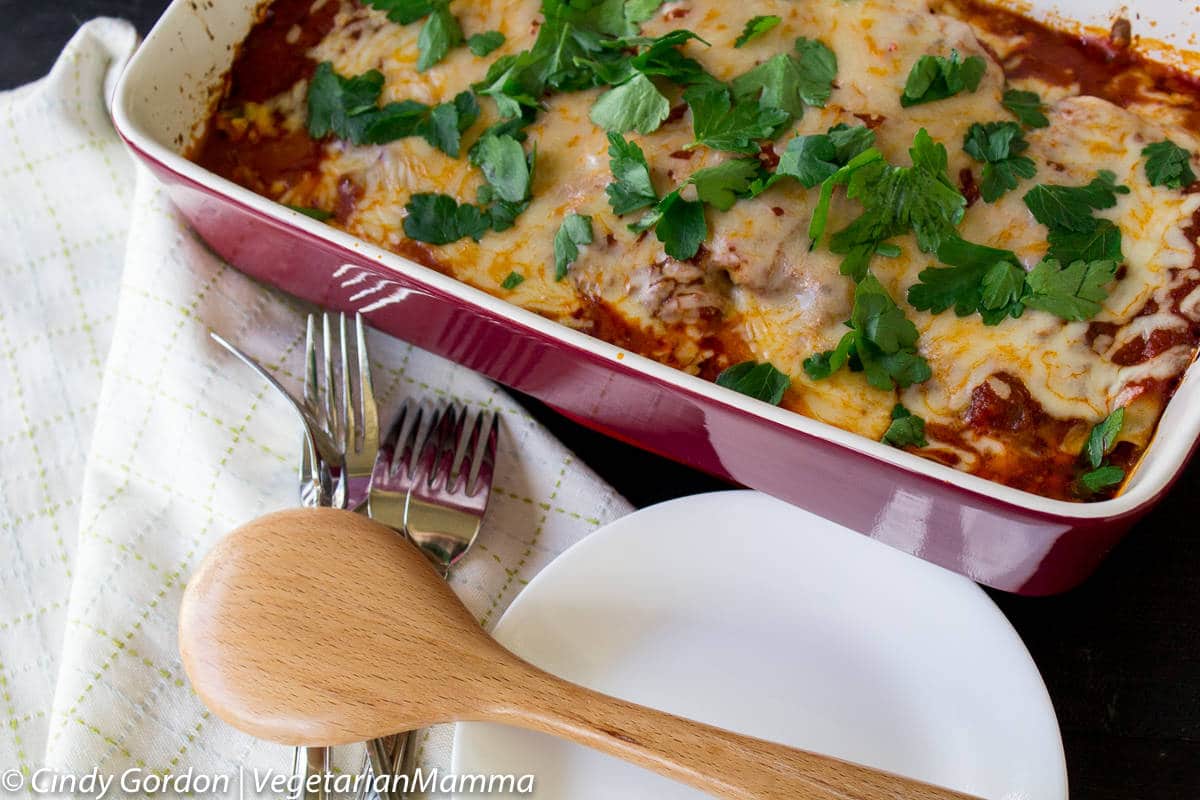 Let's get to this recipe!

Gluten Free Mushroom Manicotti - a hearty saucy dinner
Author:
Cindy Gordon (Vegetarian Mamma)
Ingredients
1 T oil
1 c mushrooms, diced
16 oz ricotta cheese
½ c parmesan cheese
1 egg, beaten
¼ c parsley, more for garnish
1 c mozzarella shreds, divided
32 oz pasta sauce
7 oz box of gluten-free manicotti
Instructions
Cook the manicotti noodles per the directions on the box. Gently rinse in cool water to stop the cooking and to get the shells cool enough to stuff. Set aside.
In a skillet over medium heat, warm the oil and then saute the mushrooms until soft.
In a medium bowl combine ricotta cheese, parmesan cheese, beaten egg, parsley and ½c mozzerella shreds. Stir well to combine.
Gently stuff the cool shells with the mixture. Place stuffed shells into an oiled 9X13 casserole dish. Once all stuffed shells are in the baking dish. Top with the pasta sauce.
Bake covered at 375 Degrees F for 40-45 minutes. Then uncover, add the remaining ½ cup of cheese to top and bake for 5 more minutes.
Let stand for 10 minutes. Top with more parsley and serve!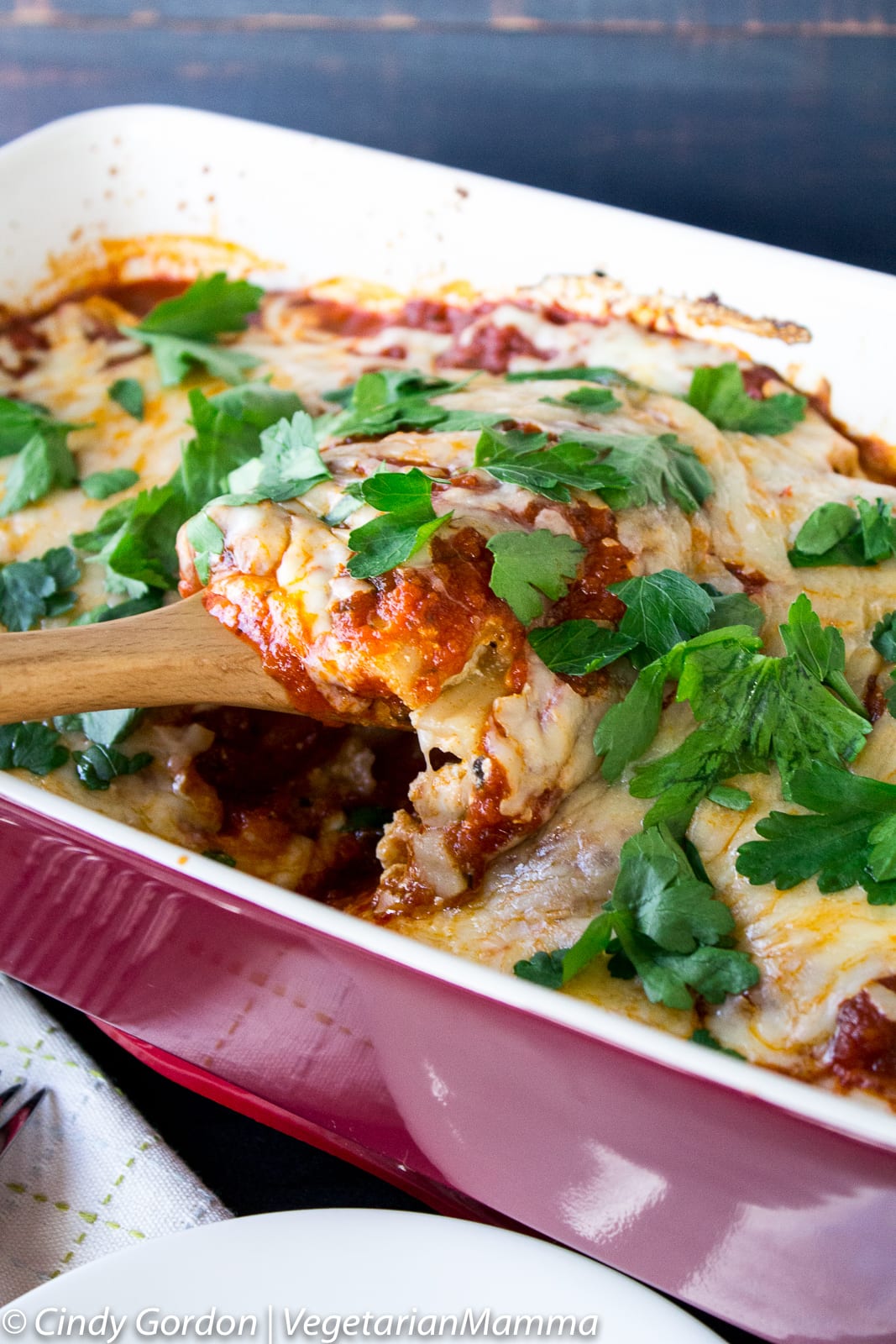 Let's talk! Leave me a comment telling me if you've ever made manicotti! What did you stuff the shells with?
Looking for more gluten-free snack ideas? Be sure to check out our recipe index!