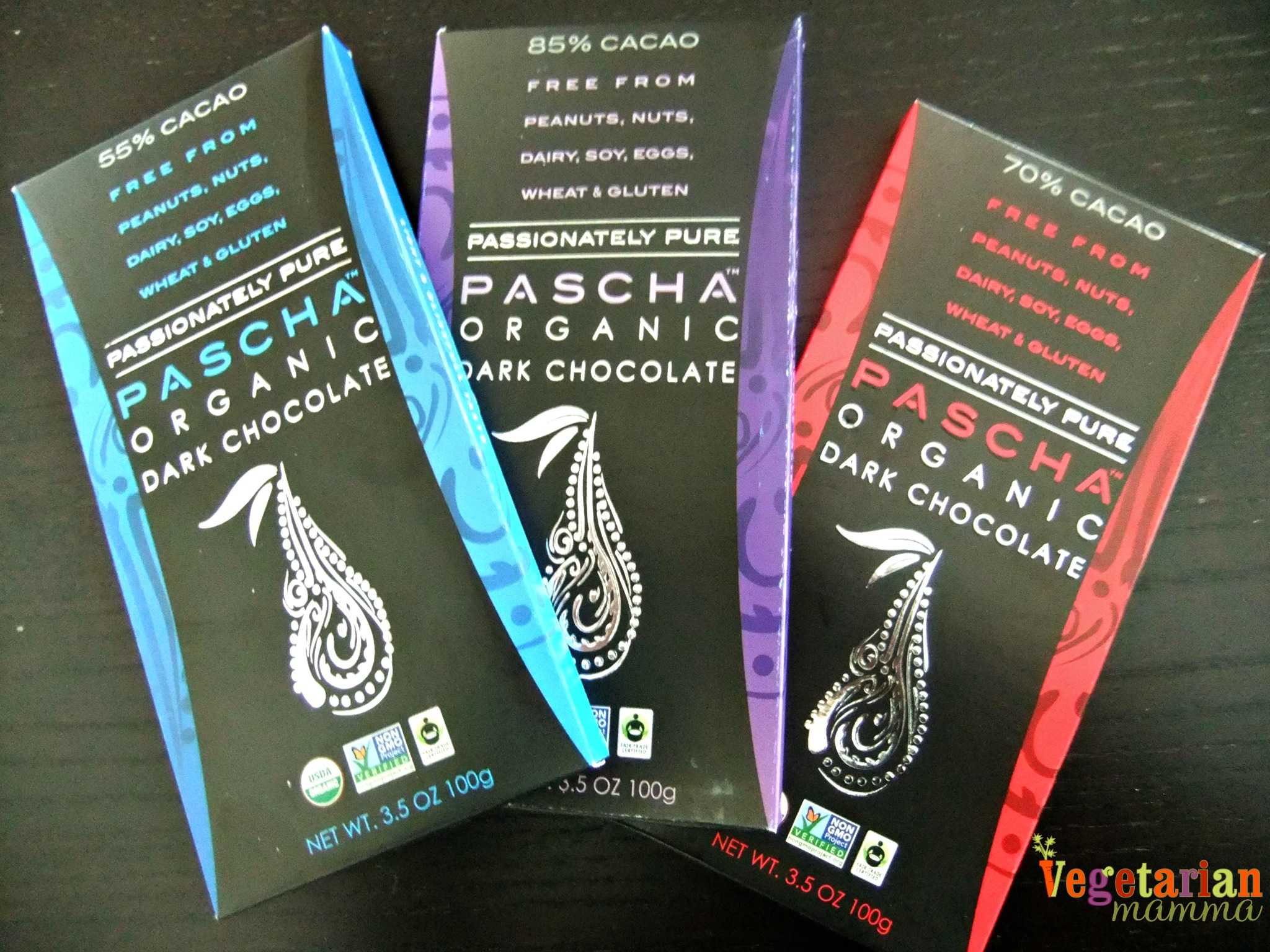 This is another great find from the Chicago GFAFexpo!   Let me tell you about Pascha Organic Dark Chocolate.  This is no ordinary chocolate, this is gourmet chocolate.  This is melt in your mouth; savor every tiny morsel chocolate!

My family was able to sample three of Pascha's amazing chocolates!  The chocolates are 100% organic dark chocolate.  They are free of: peanuts, tree nuts, dairy, soy wheat and gluten products.  The chocolate is made in a dedicated allergen free facility and made with NO GMOs.  This delicious chocolate is preservative free and has a shelf life of approximately 12 months.  It contains no artificial additives or colors.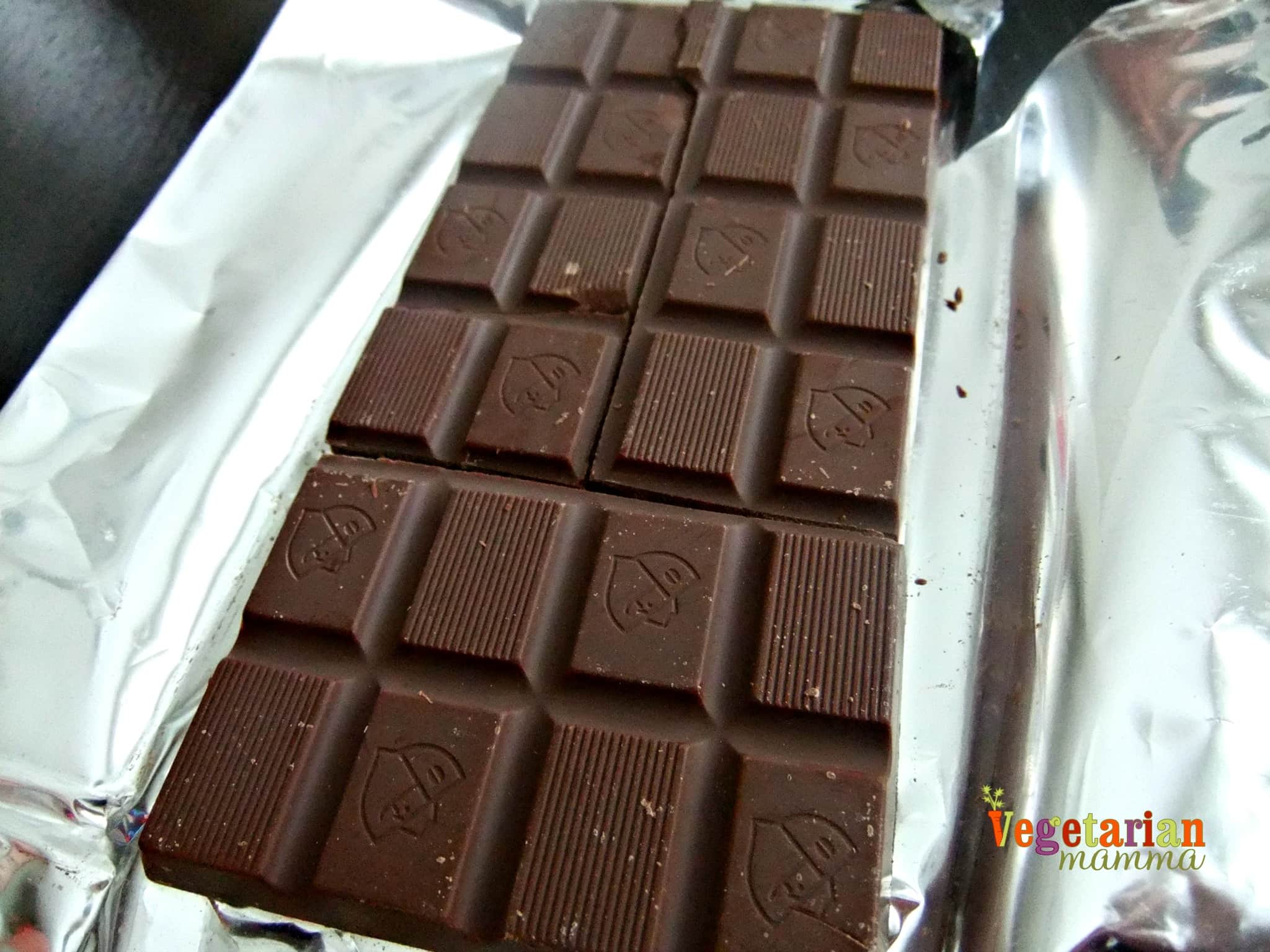 The bars I sampled were 55% cacao, 70% cacao and 85% cacao.  When I was discussing the bars at the expo, Simon (the super friendly owner) said that my boys would love the blue one or the 55% cacao.  He was spot on!  That was their favorite!  My husband leaned towards the red 70% cacao but I was a BIG fan of the purple 85% cacao.  With the 70% and 85% cacao bars you only need a small piece.  They have the perfect blend of sweet and bitter.  The perfect gourmet chocolate!
So where can you buy this fine chocolate?  Click here to use the store locator!
You can connect with Pascha Organic Dark Chocolate on their website, facebook, pinterest and twitter!